At the end of last year, the U.S. National Park Service announced their fee-free days for 2023. Although many U.S. National Parks are free year-round, these dates are excellent opportunities to plan trips to some of the parks that are not typically free to the public. For the avid hikers and nature enthusiasts planning their 2023 travel, here are a few of the best national parks to visit this year.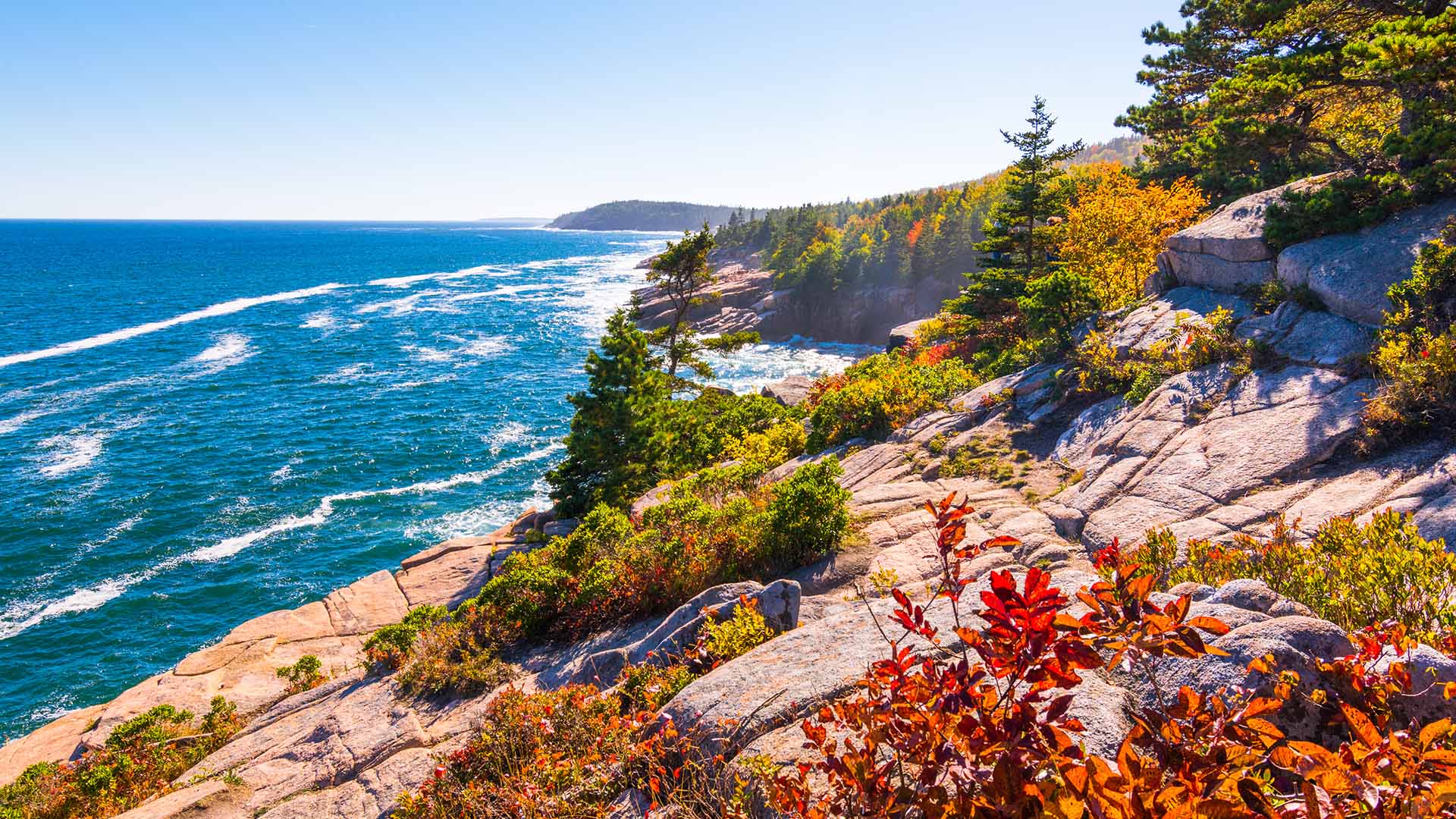 Acadia National Park, Maine
This national park sits on Maine's Mount Desert Island and encompasses roughly 50,000 acres. Offering a unique intersection between mountain, forest, and sea, the park offers a number of inspiring nature activities including hiking, horseback riding, cycling, climbing, RV experiences, and swimming with fish in the lakes/ocean. A few of the most notable sites in the park include Thunder Hole, Cadillac Mountain, Echo Lake, and Jordan Pond. A visit to Acadia National Park will also put travelers in close proximity to New England staples such as lobster rolls and quaint historic towns.  Travelers should avoid visiting this park in the middle of the winter months and fall is a particularly seasonal time to visit as the already beautiful forests will be decorated with colorful foliage.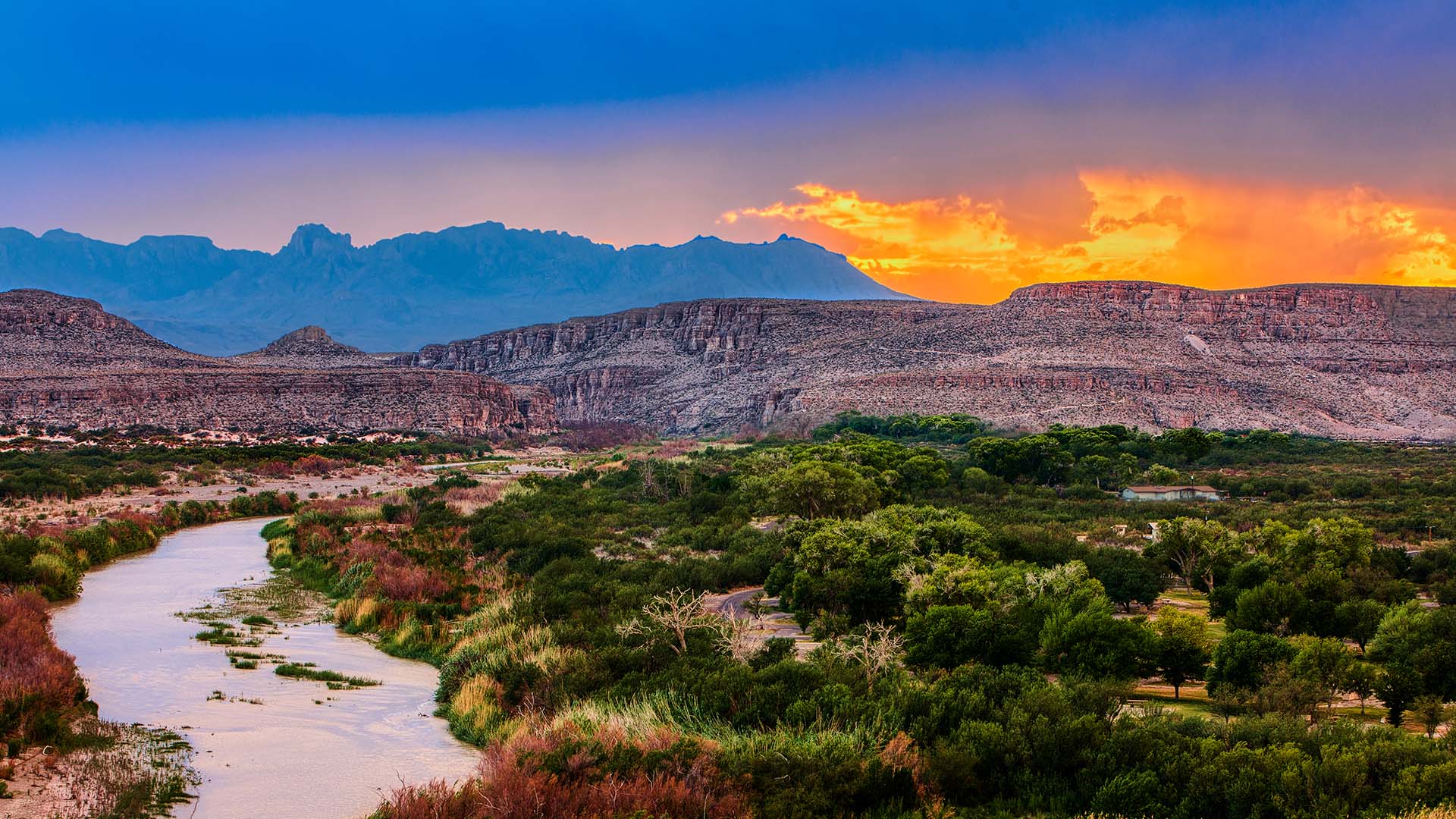 Big Bend National Park, Texas
Remote and uncrowded, Big Bend National Park features some of the highest peaks in the Southwest. Approximately half of the park is located within the United States with Mexico's Parque Nacional Cañón de Santa Elena and Maderas del Carmen encompassing the other half. The park includes the whole Chisos mountain range and a large portion of the Chihuahuan Desert. It also includes several hiking trails, scenic drives, large canyons, and views of wildlife.
One notable scenic drive is the Ross Maxwell Scenic Drive, which leads travelers through the ruins of Sam Nail Ranch. Visitors shouldn't miss the Santa Elena Canyon, which is carved from the Rio Grande and features steep cliffs that are beautiful for taking photos. Additionally, along the Mexican border of the park, travelers can visit Langford Hot Springs and spend a relaxing day soaking in the baths. The best time of year to visit Big Bend National Park is fall or spring as the temperatures are mild during the day and cool at night.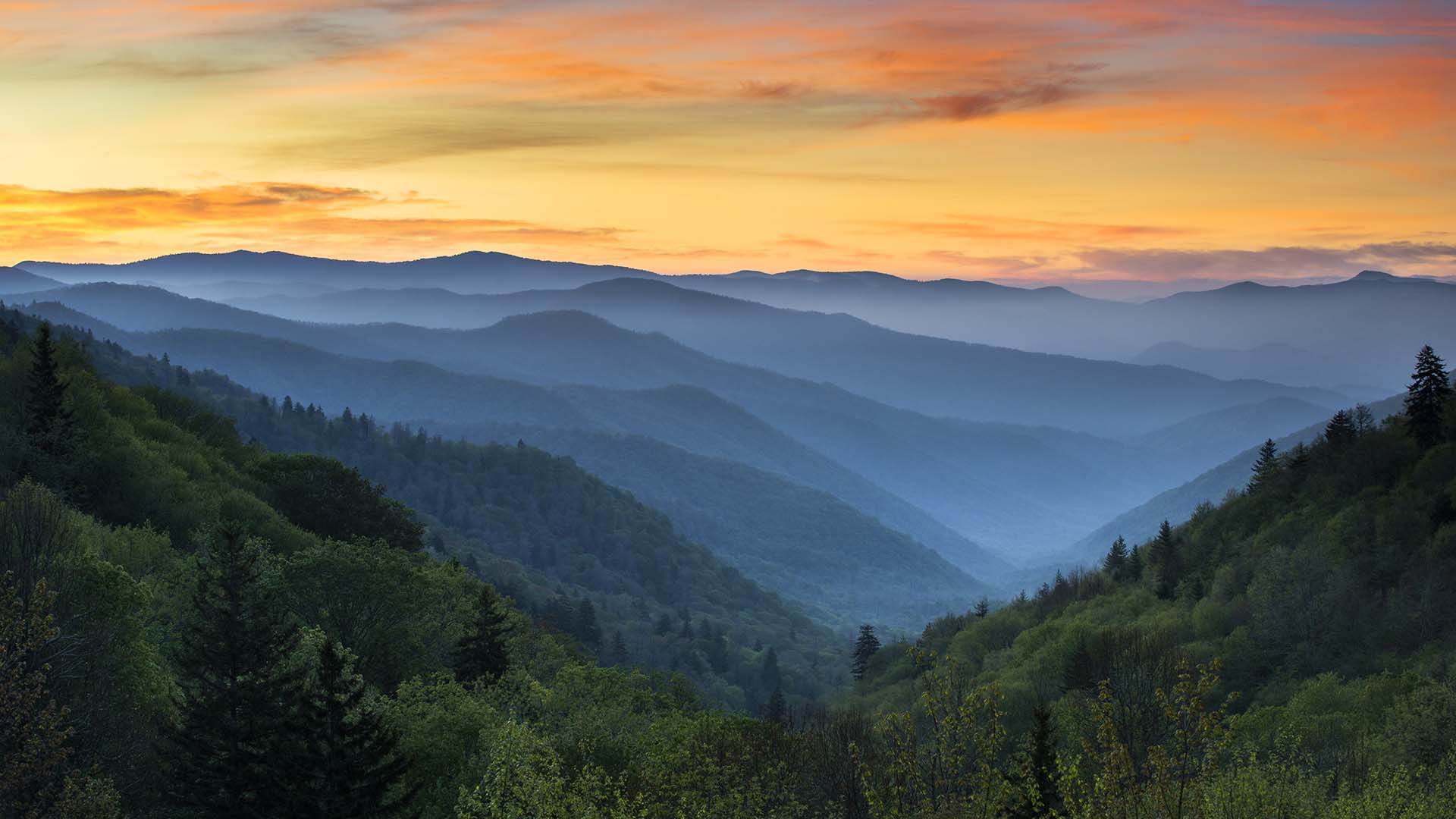 Great Smoky Mountains National Park, Tennessee
One of the most popular U.S. national park options, Great Smoky Mountains National Park sees more annual visitors than Yosemite, Yellowstone, and the Grand Canyon combined. Located along the border between Tennessee and North Carolina, the park has gained recognition due to its generally mild climate, pristine waterways, and ancient mountains. It is also centrally located to many of the largest population centers in the U.S., making it accessible to more people.
The park itself was named after its central mountain range and it has many activities and sights to enjoy all year round. Nature enthusiasts can participate in a myriad of outdoor activities including black bear spotting, waterfall watching, and backpack packing. The hiking trails throughout the park are suitable for a variety of ages and skill levels, but visitors can also go biking, horseback riding, camping, or visiting historic buildings.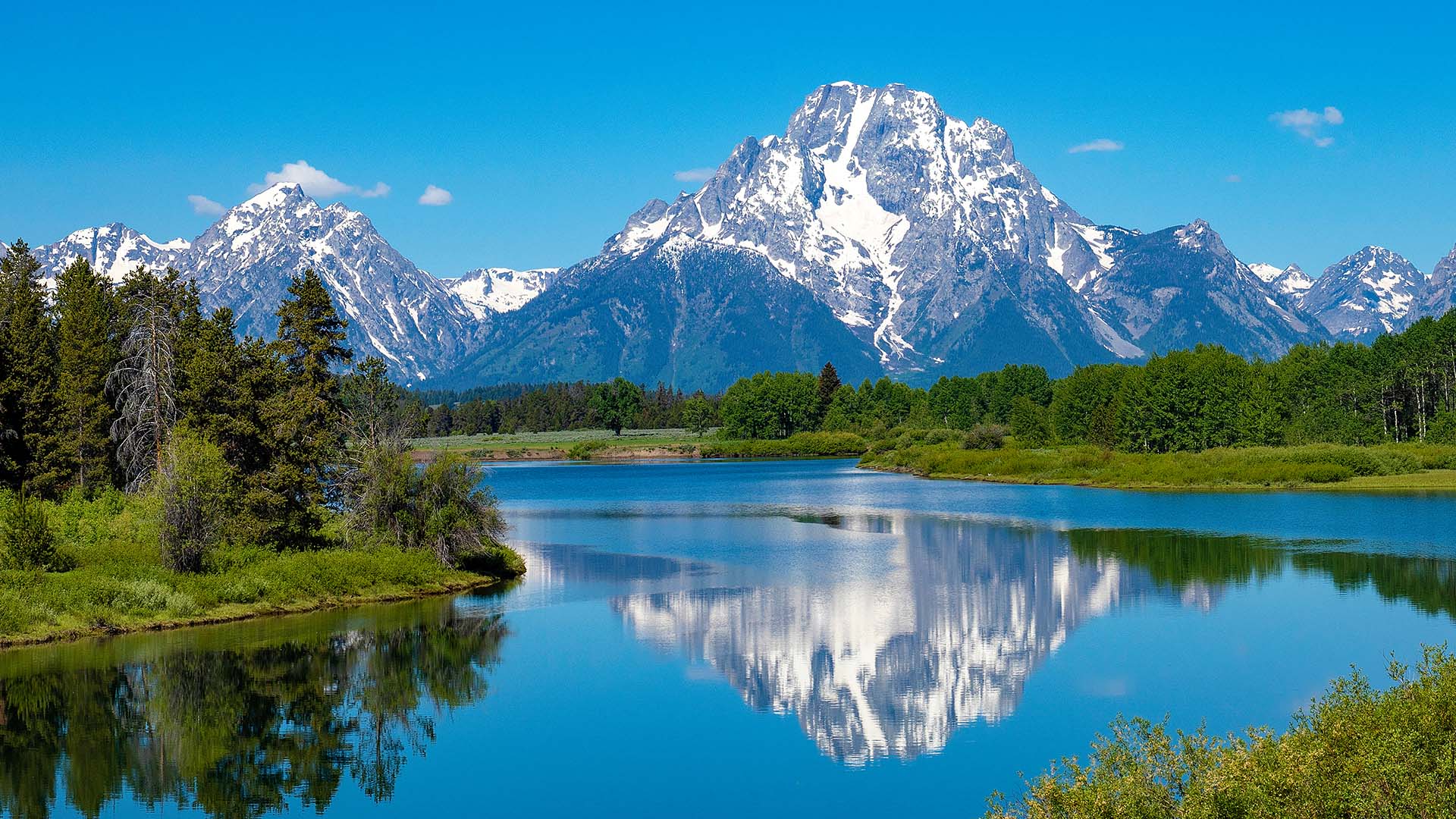 Grand Teton National Park, Wyoming
Located just outside of Yellowstone, Grand Teton National Park includes woodlands and mountains surrounding valleys. Including over 200 miles of hiking trails, the park gets its name from its most prominent peaks, the Grand Tetons. Whereas you could take a week at Yellowstone and still not see it all, the Tetons can be seen in a couple of days. Nature lovers that visit this park with enjoy towering peaks, biking along mountain ranges, viewing alpine lakes, taking a glacial hike, watching bison roam, and more. Apart from hiking Inspiration Point, visitors enjoy the various lakes for swimming, fishing, and other water activities. For example, if you visit during the warmer months, Jackson Lake is a must-visit, famous for its water sports and fishing. The best time to visit this park is during late spring, summer, or early fall as winters are early and harsh in the Teton altitude.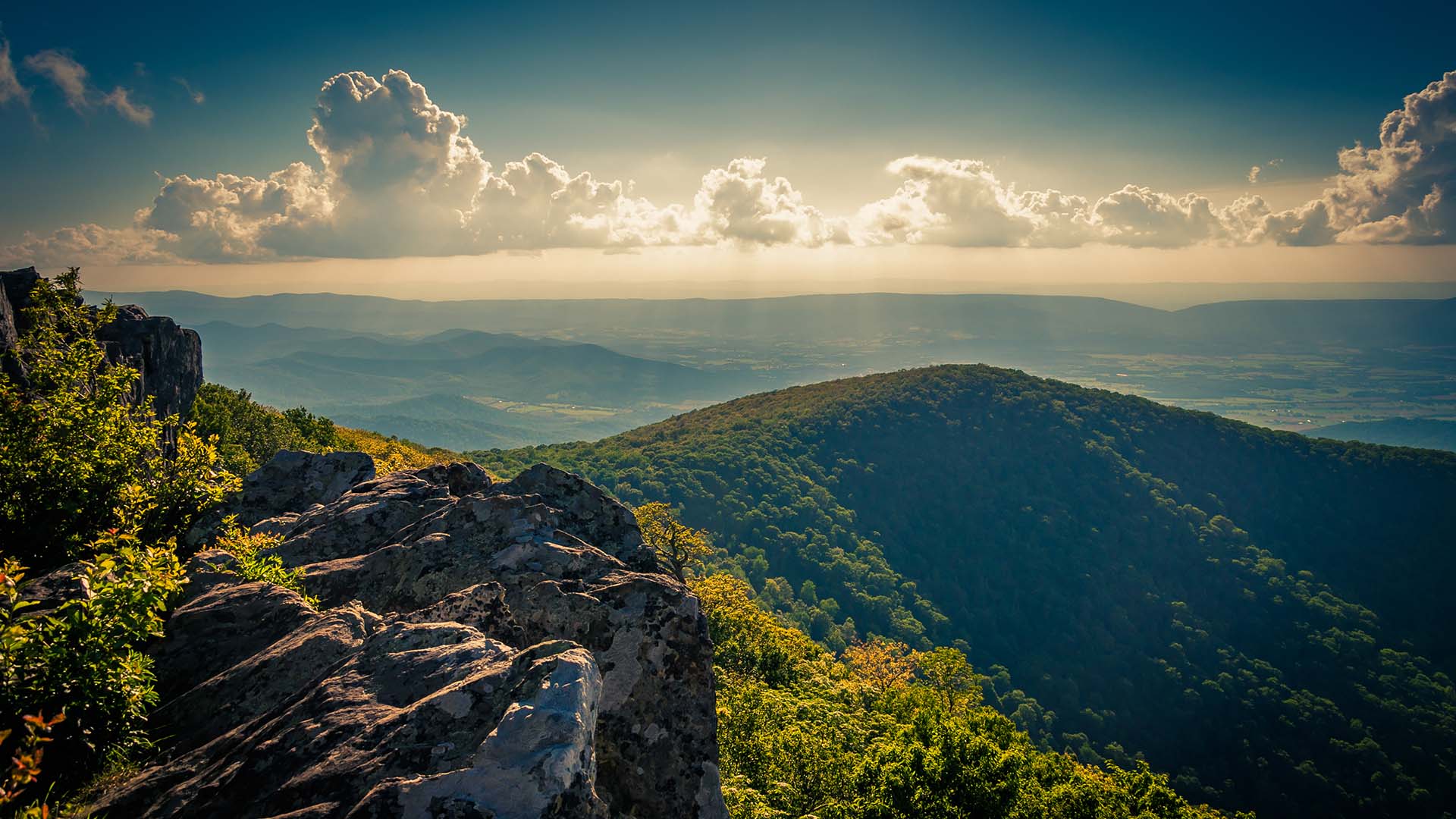 Shenandoah National Park, Virginia
Approximately 105 miles of the Appalachian Trail cut through this woodland which includes roughly 70 overlooks peering over the Blue Ridge Mountains. This national park encompasses almost 200,000 acres of forest and includes serene hikes, unique geological features, and a series of pristine waterfalls. Although each season is accompanied by its own activities and charm, fall is an especially popular time of year due to the beautiful fall foliage in the trees. A few of the best hikes in the park include Skyline Drive, Hawksbill Mountain, and Shenandoah River Cataracts. Visitors can stay in nearby cities, but the lodges and campsites within the park are excellent options for nature lovers wanting to sleep beneath the stars.
For more blogs about 2023, check out space events happening this year, the year's best travel destinations, new museums opening in 2023, and art trends keep an eye on.