For some people, a new year means making resolutions regarding professional goals, health aspirations, and even living more sustainably. For travelers, however, a new year means setting travel goals, finding new places to explore, and starting to plan itineraries for trips. Here are the best travel destinations for all the travelers already beginning their 2023 plans.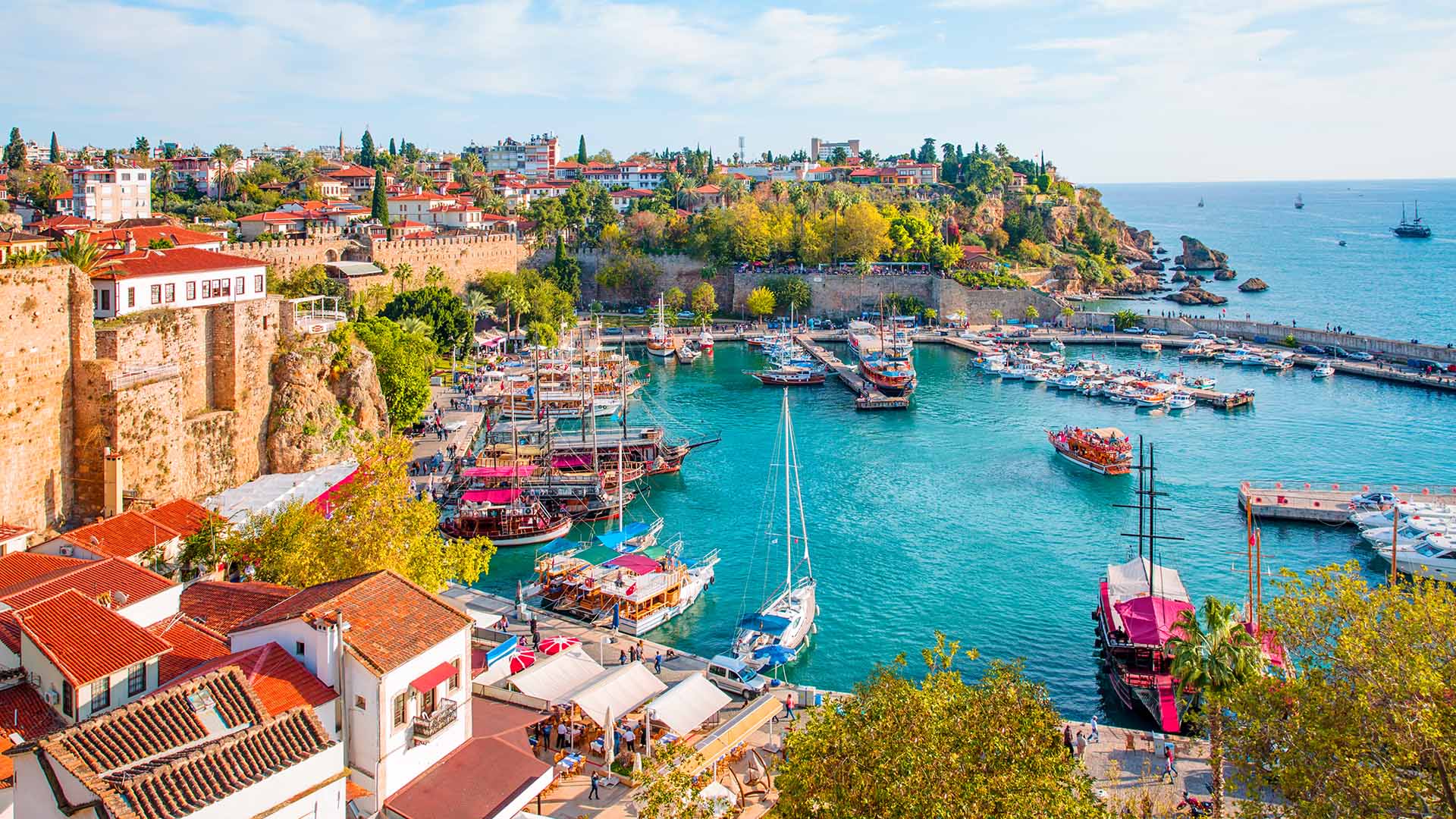 Turkey
Though Istanbul and Bodrum are very popular, other areas of this country are also being noted as travel hot spots for 2023. For example, travel advisor Engin Kadaster has stated that the Lakes Region, an inland area of southwestern Anatolia, "will be very popular in the years to come." Kadaster went on to say that she has been adding the destination on more itineraries for clients, including cities such as Isparta, the region's largest city and center of lavender and rose production. Unsurprising given the name, the area's most famous feature is a series of tectonic lakes in the foothills of the Taurus Mountains, which were created by ancient earthquakes. This site also contains many ancient Greek and Roman archaeological sites. Nature enthusiasts can also camp along the new Pisidia Heritage Trail, a route that passes through ancient sites such as Adada, Kremna, and Yazılı Canyon.
Antalya, Turkey is another hot spot for 2023 travelers. Also famous for its ancient sites and ruins such as The Harbour, Kaleici, Perge Hadrian's Gate, and Yivili Minare Mosque. This city is also full of activities from lounging on some of the finest beach resorts to a boat ride exploring Duden Waterfalls. Travel advisor, Harlee Rosenberg, stated, "As a gateway to Türkiye's Mediterranean region, known as the Turquoise Coast or Turkish Riviera, it's a great alternative to the Greek Islands and less expensive."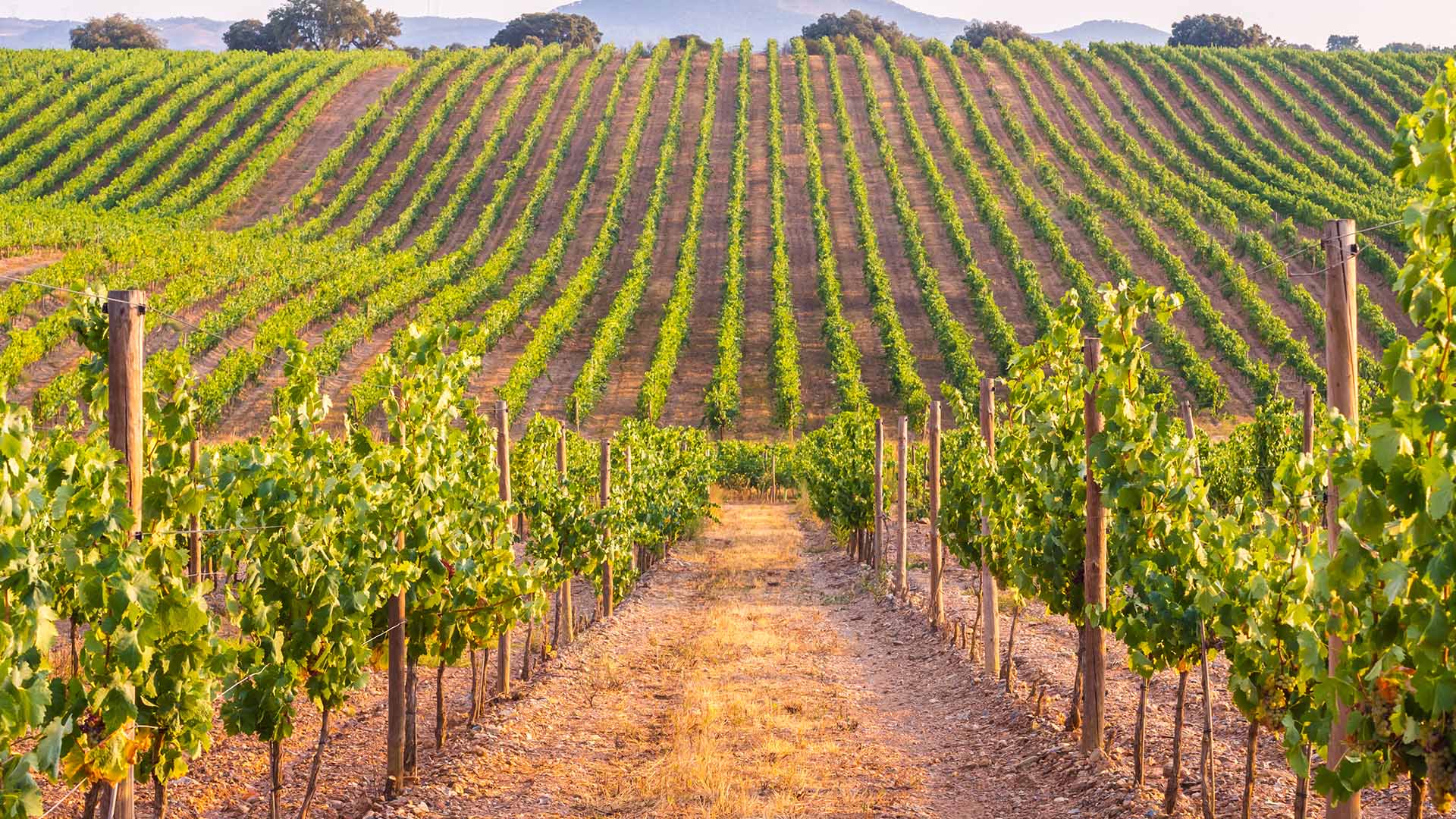 Portugal
Alentejo, Portugal is located between Lisbon and Algarve is a lesser-known farm region that is receiving recognition as a 2023 travel destination. Home of olive groves, vineyards, and rich local culture, it made Forbes' list of top 23 travel destinations of 2023. Reportedly similar to Tuscany and Napa, it's a perfect destination for couples, families, and foodies alike. Travel advisor, Sylvia Lebovitch, stated regarding this destination, "Some forward-thinking Portuguese families have converted their farms into hotels, opening the authentic experience to guests… Alentejo's farm region provides an immersive experience."

France
In addition to the always popular Paris and Provence, Jura, a tiny French region just west of the border of Switzerland, was recognized as one of Travel & Leisure's top travel destinations of 2023. Easily accessible from Paris via a two-hour high-speed train, the area is perfect for nature enthusiasts including hikes in the Jura Mountains to the Hérisson Waterfalls. Foodies will be equally happy to travel here as it's home to a delicious wine and cheese scene. Most notably their vin jaune or "yellow wine", which is made from native Savagnin grapes and aged in the Jura's distinct sous voile style, in which the wine matures "under a veil. The area also connects 150 fromageries and dairy farms.
Another destination receiving some love this year is Megève. Considered one of the most luxurious winter destinations, this is the perfect spot for foodies, shoppers, and spa lovers. Also an excellent destination for skiers and golfers, the city includes The Calvary Trail which includes a scenic walk to 15 different chapels. This site was also recommended by travel advisor Fatma Yuceler, who stated, "After you spend the day on slopes you will find Michelin-starred restaurants and trendy bars where you can sip hot chocolate under the heat lamps."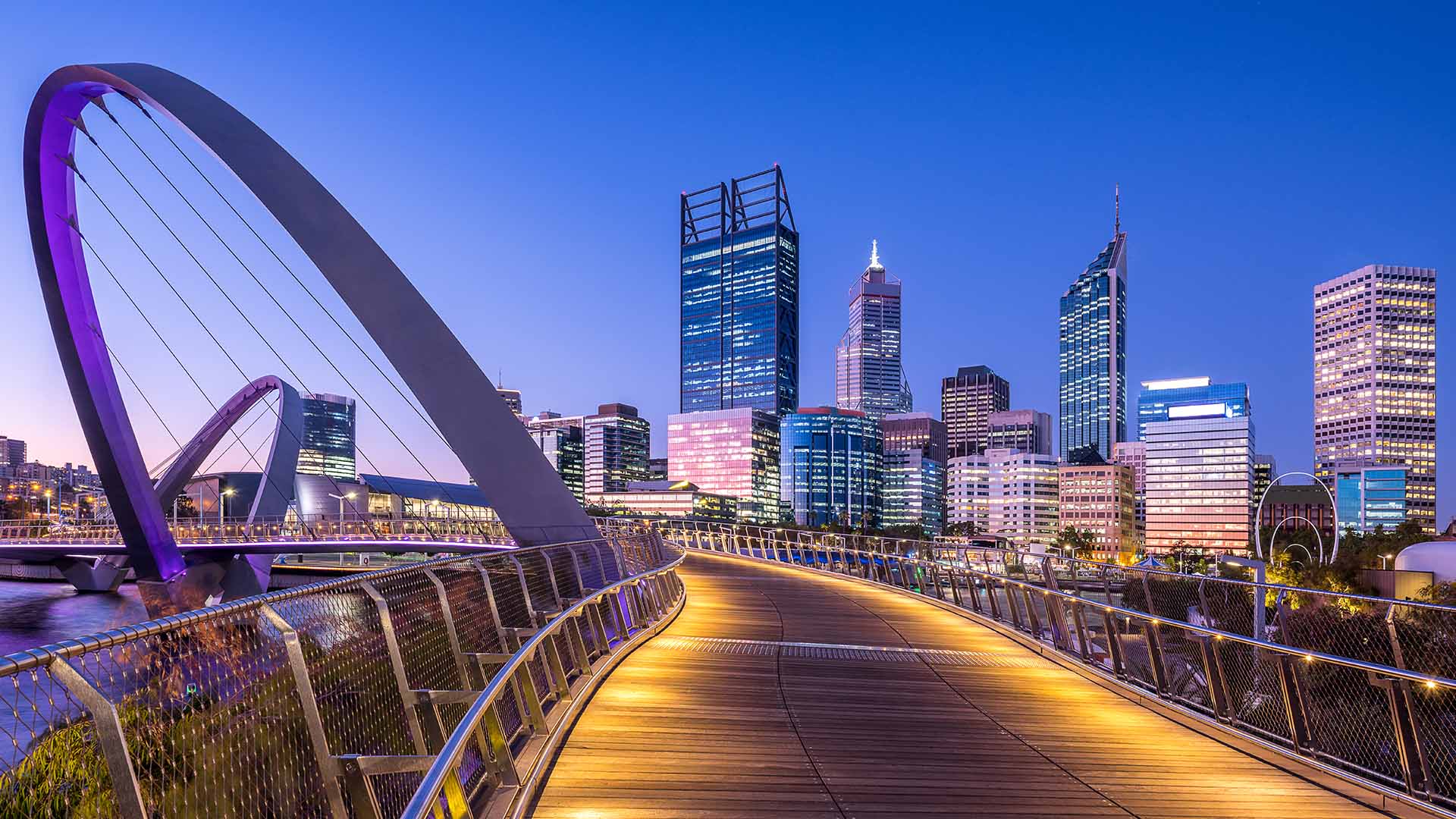 Australia
Western Australia is being recognized as one of the top travel spots for 2023 in part because of its prime location to view the total solar eclipse on April 20, 2023. According to NASA heliophysicist Dr. Michael Kirk, the very best spot for viewing the eclipse will be, "the Exmouth Peninsula, Barrow Island, and the sea in between should have clear skies."
Perth is also a top travel hot spot this year, boasting beautiful vineyards and an excellent food scene. Take a ferry trip to Rottnest Island's 60 white sand beaches where you can spot some quokkas. Also ideal for surfers and adventurers alike, travel advisor Mary Calloway Wood stated, "You'll find sailing, surfing, quaint Victorian architecture, great food, and excellent wine."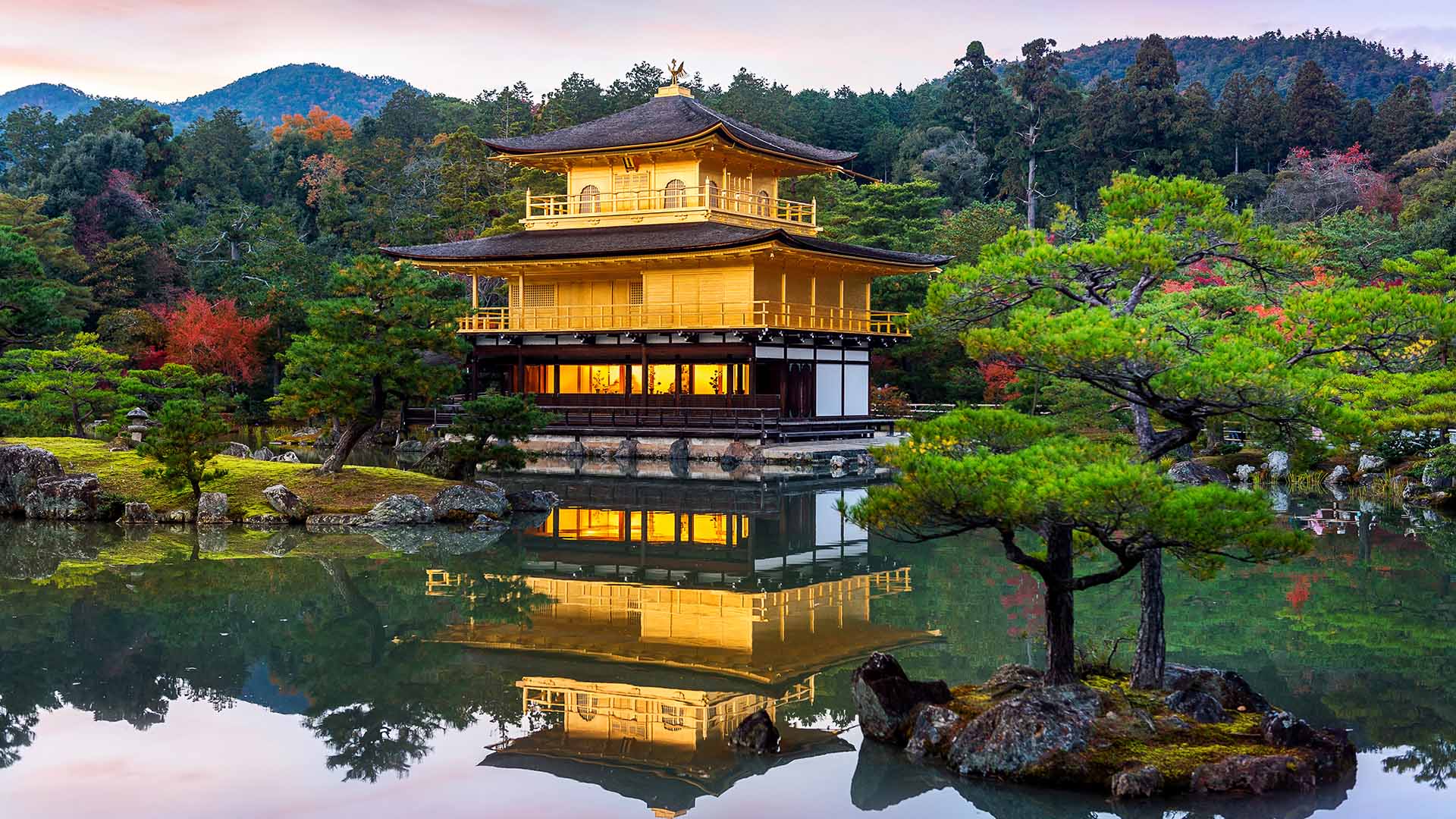 Japan
The city of Kyoto offers a more slowed-down alternative to the fast-paced environment of the ever-popular Tokyo. Including gardens, historic temples, and teahouses, the city's famous Gion Matsuri (or festival) is set to recommence in July of 2023 after being paused for years due to the pandemic. Said to be Japan's biggest festival, the event includes a wealth of food, drink offerings, and enormous floats. In August, Kyoto also celebrates Gozan Okuribi, a bonfire celebration that marks the close of Obon, a festival honoring ancestors.
Additionally, according to travel advisor Rachel Glick, Naoshima will also be a 2023 must-visit, "The island's inherent tranquility and surreal scenery allows for the perfect environment to foster relaxation and an openness to creativity… It also hosts one of the most unique art experiences in the world." A beautiful destination for architecture enthusiasts and artists, don't miss out on the Chichu Art Museum, Tadao Ando's new Valley Gallery Art Site, and the iconic Yellow Pumpkin by Yayoi Kusama.
For more blogs about 2023, check out space events happening this year, our 2023 clean energy outlook, inventions turning 100 this year, and emerging artists to watch.