According to many studies, walking in a green environment induces a significant reduction in heart rate and stress compared to environments of other colors. Relax and get inspired by traveling to one of the greenest places on earth.
1. Tegallalang Rice Terrace, Bali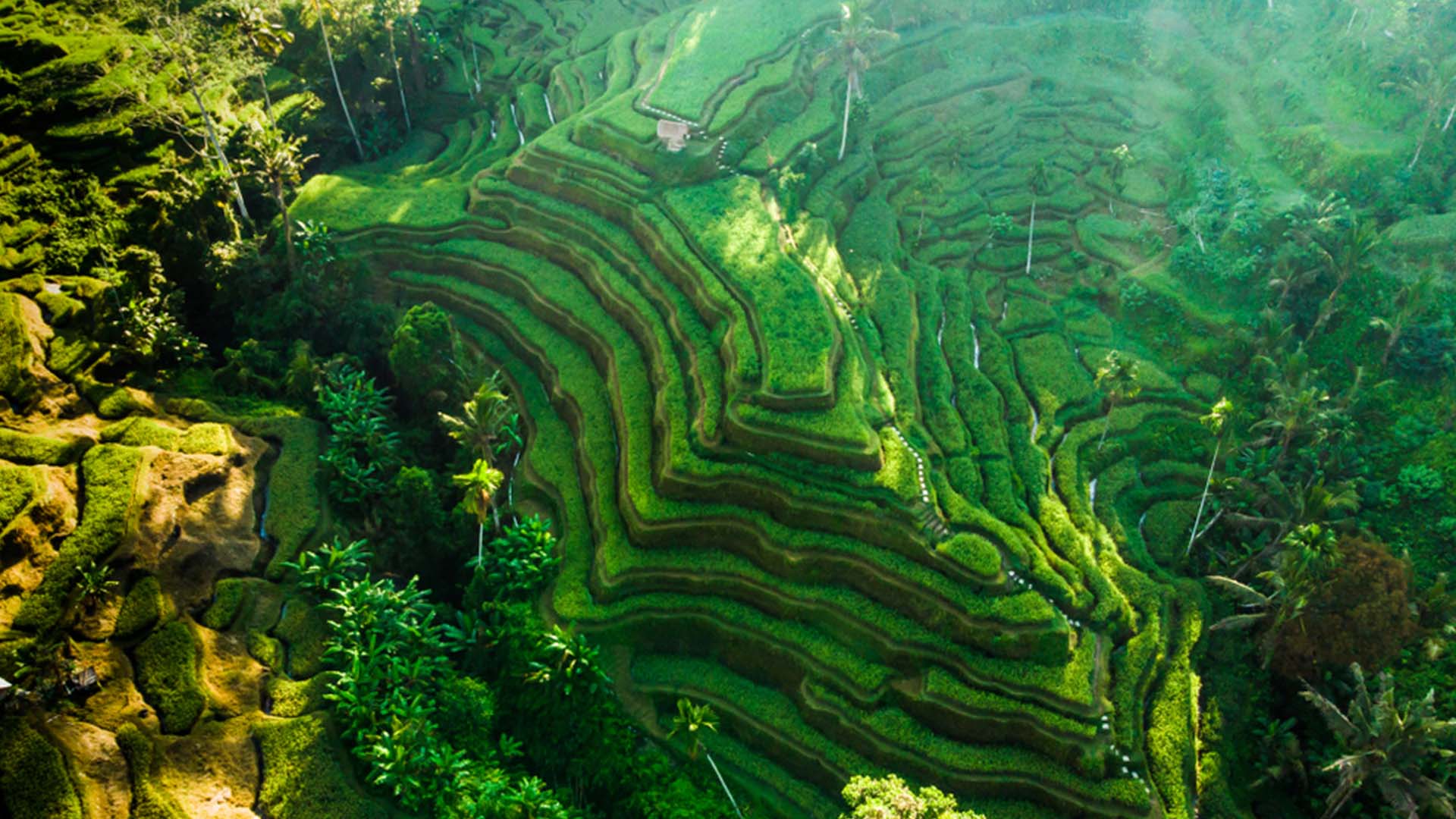 Located near Ubud, one of Bali's most densely forested towns, is the UNESCO World Heritage Tegallalang Rice Terrace. One of the greenest places on earth, the layered structure is one of the most calming and captivating landscapes in Indonesia. Varying from chartreuse to hunter-green, the traditional terraced structure is a millennia-old irrigation system that keeps the area looking so vibrant. Visiting the site also gives tourists a unique view of the patchwork of rice fields and jungle, but ensure you visit in the morning for a more serene and less crowded experience.
2. Val d'Orcia, Italy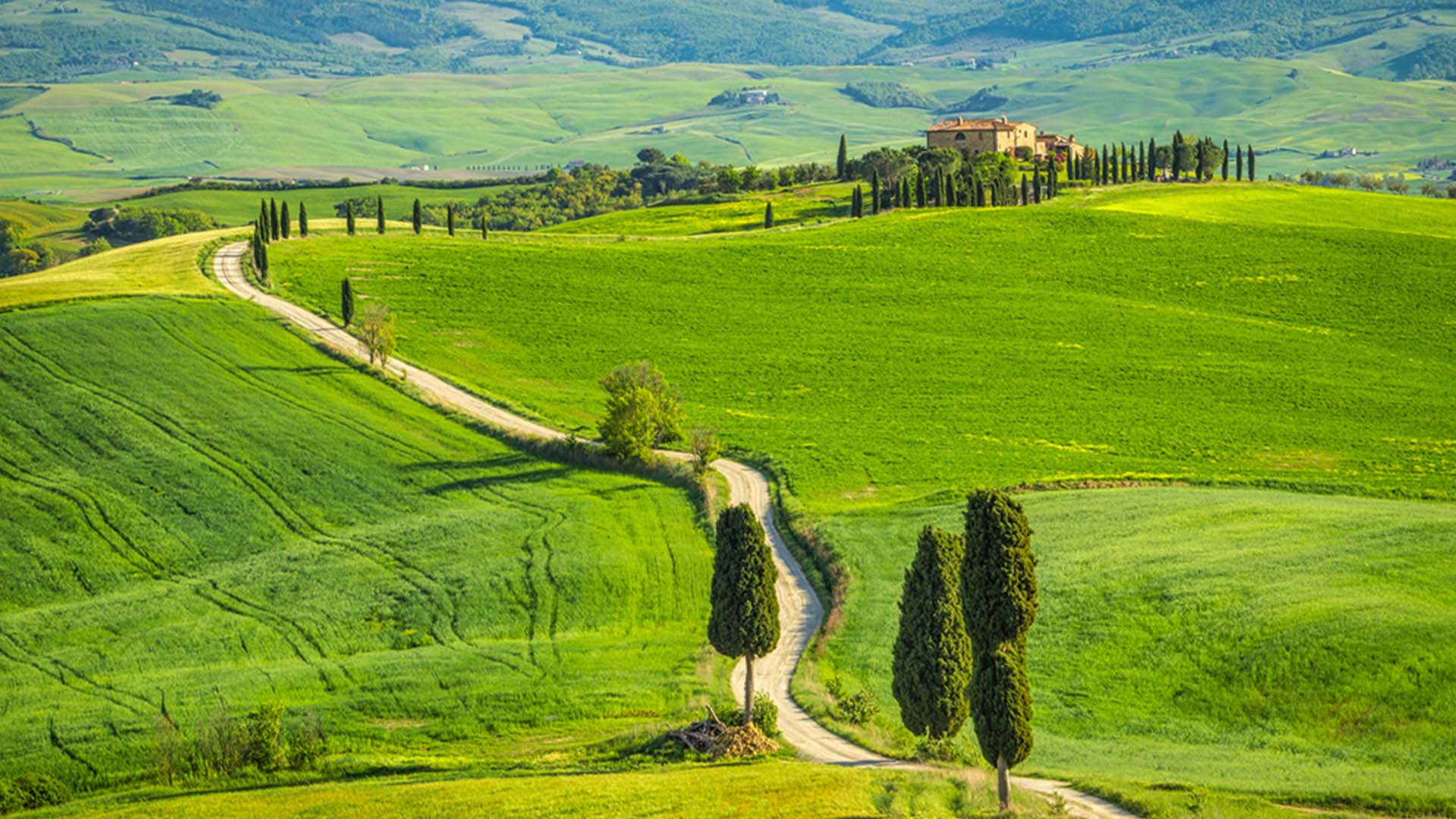 Stretching south from Siena to the northeast of the mountain Monte Amiata is Val d'Orcia, a green region that is also one of Italy's main agricultural hubs. Also a UNESCO World Heritage site, the idyllic landscape is full of vineyards, olive groves, and streets framed in cypress trees. And, if you want to pair the green with red, visitors can enjoy the Orica Wine Trail which runs through multiple municipalities and is also characterized by rolling hills, the Crete, and cereal cultivation.
3. Sapa Valley, Vietnam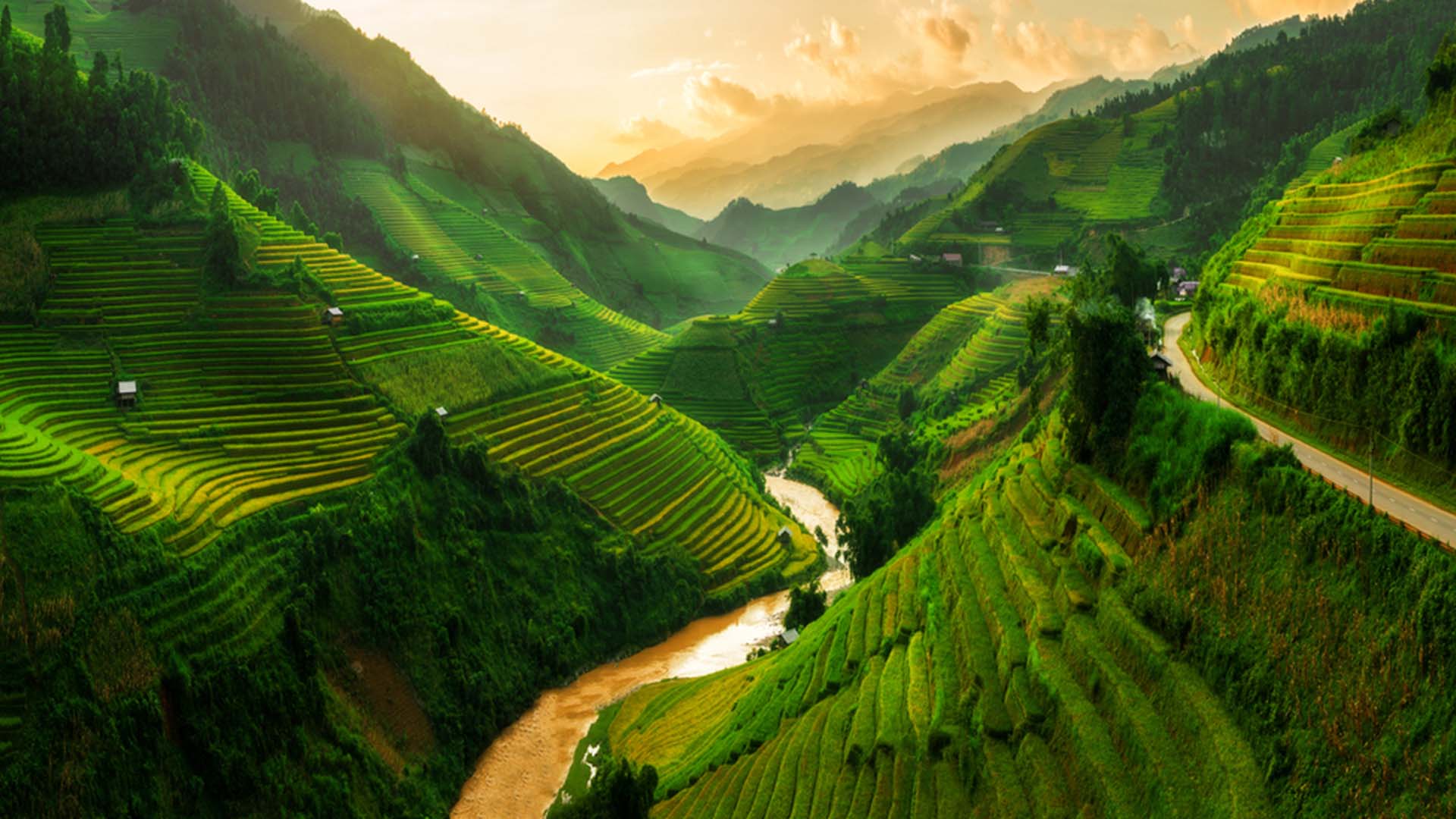 Sapa Valley, located in Vietnam's northern mountains, contains bright emerald layers of rice paddies across cascading green hills. Whether travelers have spent their days trekking from village to village or taking the 15-minute funicular up Fanispan, the country's tallest mountain, Sapa Valley is the place to get away from it all. Overlooking a plunging valley with mountains towering on all sides, the spectacular views can sometimes be obscured by a thick mist rolling across the peaks.
4. Killarney National Park, Ireland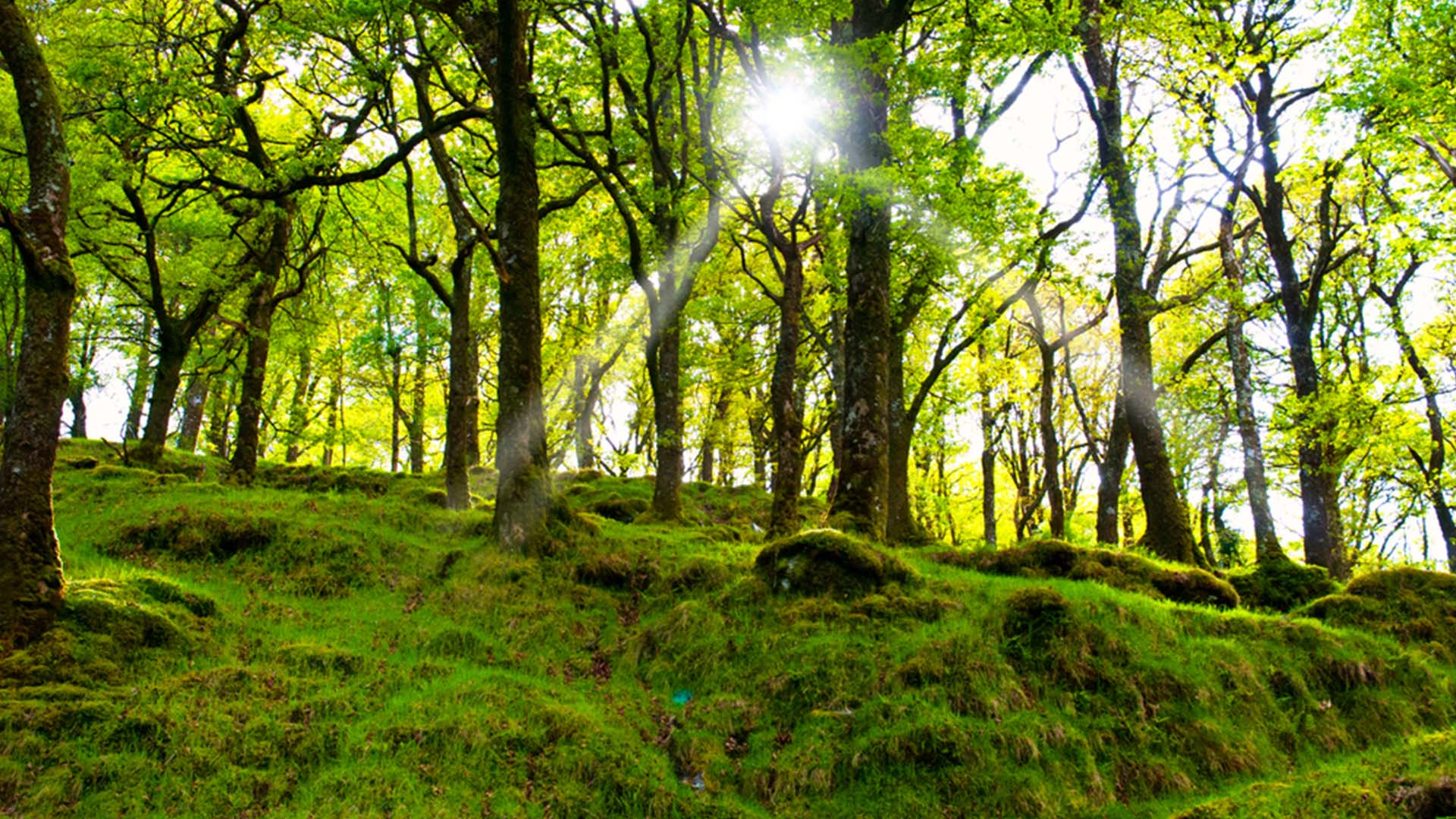 Although there are many shades of green throughout Ireland, few destinations are quite as green as Killarney National Park. A UNESCO Biosphere Reserve, the park is full of native oaks, yew woods, evergreens, and shrubs. The sea of greenery culminates in the country's tallest mountain range, the MacGillycuddy's Reeks. Nature-loving travelers can explore the park on horseback or book a hiking tour to summit Carrautoohil, the country's tallest mountain.
5. Teahupo'o, Tahiti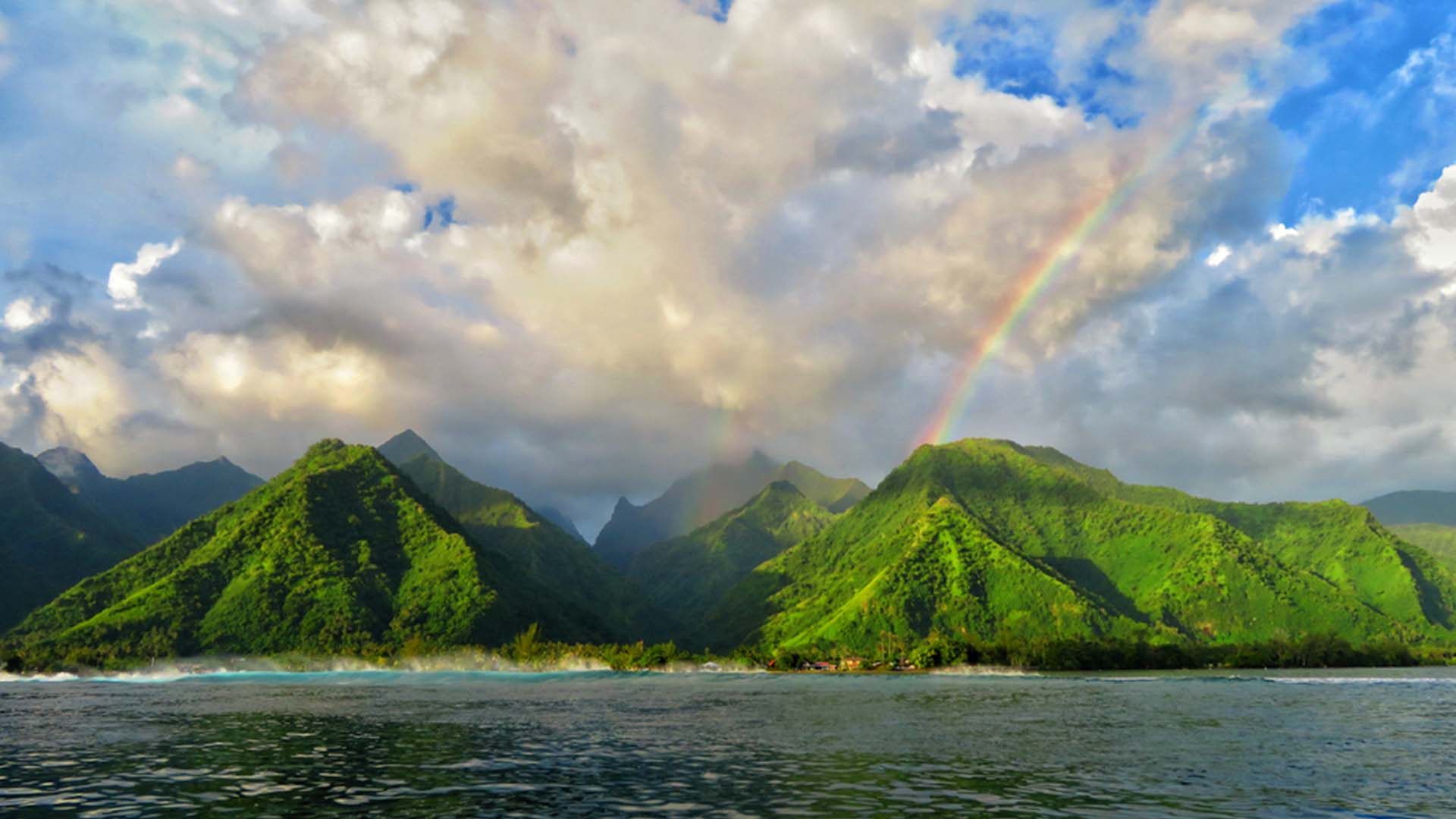 Lush valleys flank the coastline with jagged, towering peaks and ridges in Teahupo'o. With some areas so off-the-grid that they're only accessible via boat, Teahupo'o is also famous as the site of the Olympic surf competition in 2024. To experience the view of bright emerald valleys from your bedroom, visitors should stay at the family-owned guesthouse A Hi'o To Mou'a. The facility encompasses roughly 2.5 miles of green space spanning from the ocean to the back of the valley where visitors can find white horses, fruit trees, and cascading waterfalls.