Sometimes big adventures come in small towns. Get inspired by experiencing the charming nature of the most beautiful small towns in the world.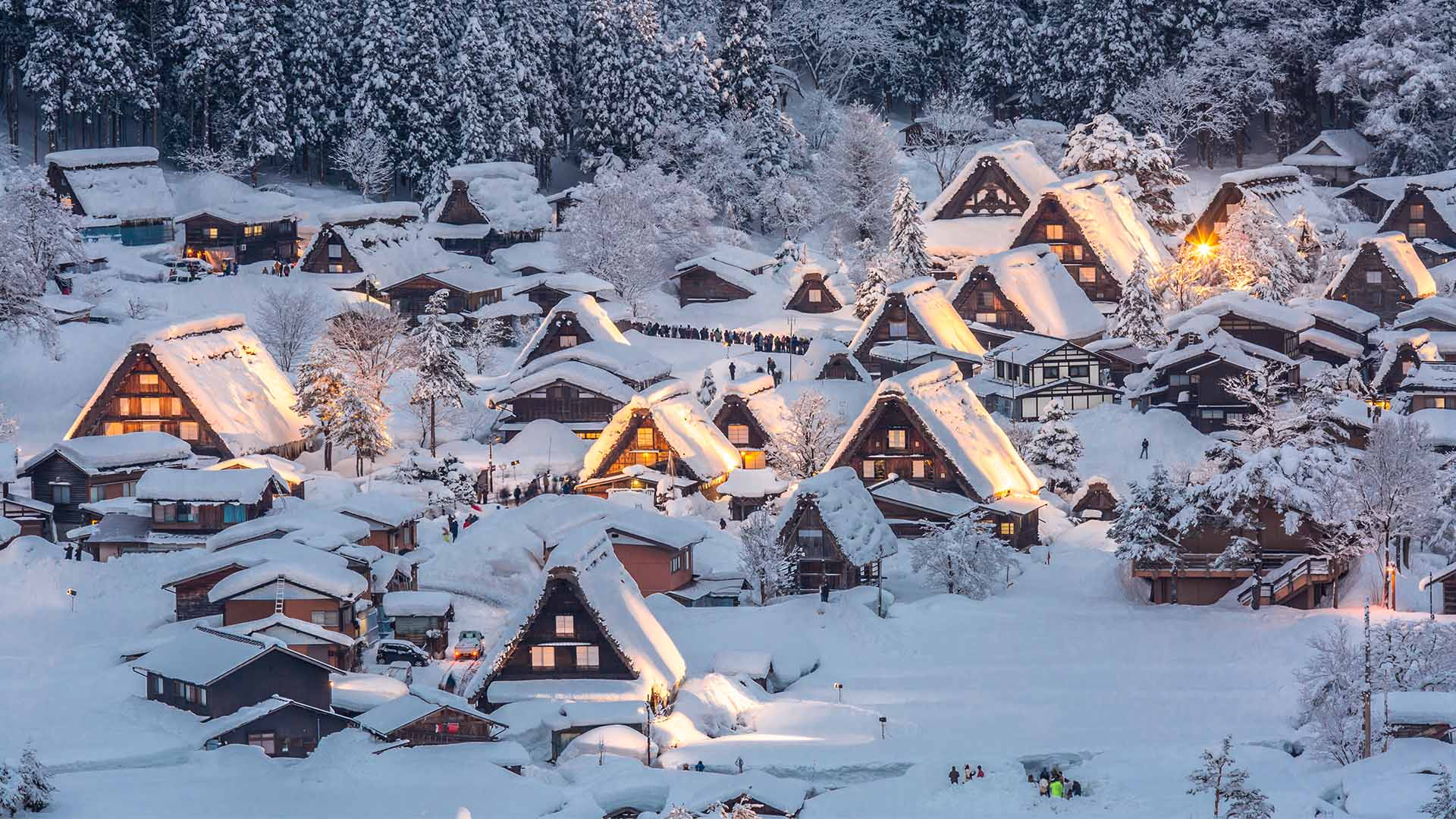 Shirakawa-go, Japan
Located in Japan's Ōno District, Shirakawa-go ranks among the snowiest places on the planet with an average of 400 inches of snowfalls each year. The isolated look of this platonic alpine village is set along a cold, clear river atop a snowy mountain. As you approach the winter wonderland town you'll see what look like giant gingerbread houses covered in a layer of frost. These structures are actually thatched-roof gasshō-zukuri, which is the reason why the village was deemed a UNESCO World Heritage site in 1995. These structures contain pitched roofs and three-foot piles of woven reeds, angled to look like praying hands. In the summer, when the weather warms and melts the snow, the hillsides turn deep and rich green, and colorful wildflowers line the streets making the whole town smell like flowers.

Banff, Canada
Another snowy destination, the alpine town of Banff is known primarily for its ski resorts. But besides hitting the slopes, adventurers can also hike, admire the Rocky Mountain peaks, shop for souvenirs at Banff Avenue, relax in the rejuvenating hot springs, and spot wildlife life such as bears or elk in Banff National Park. In addition to being the access point to the national park of the same name, Banff also contains the Fairmont Banff Springs hotel that is affectionately referred to as Canada's "Castle in the Rockies".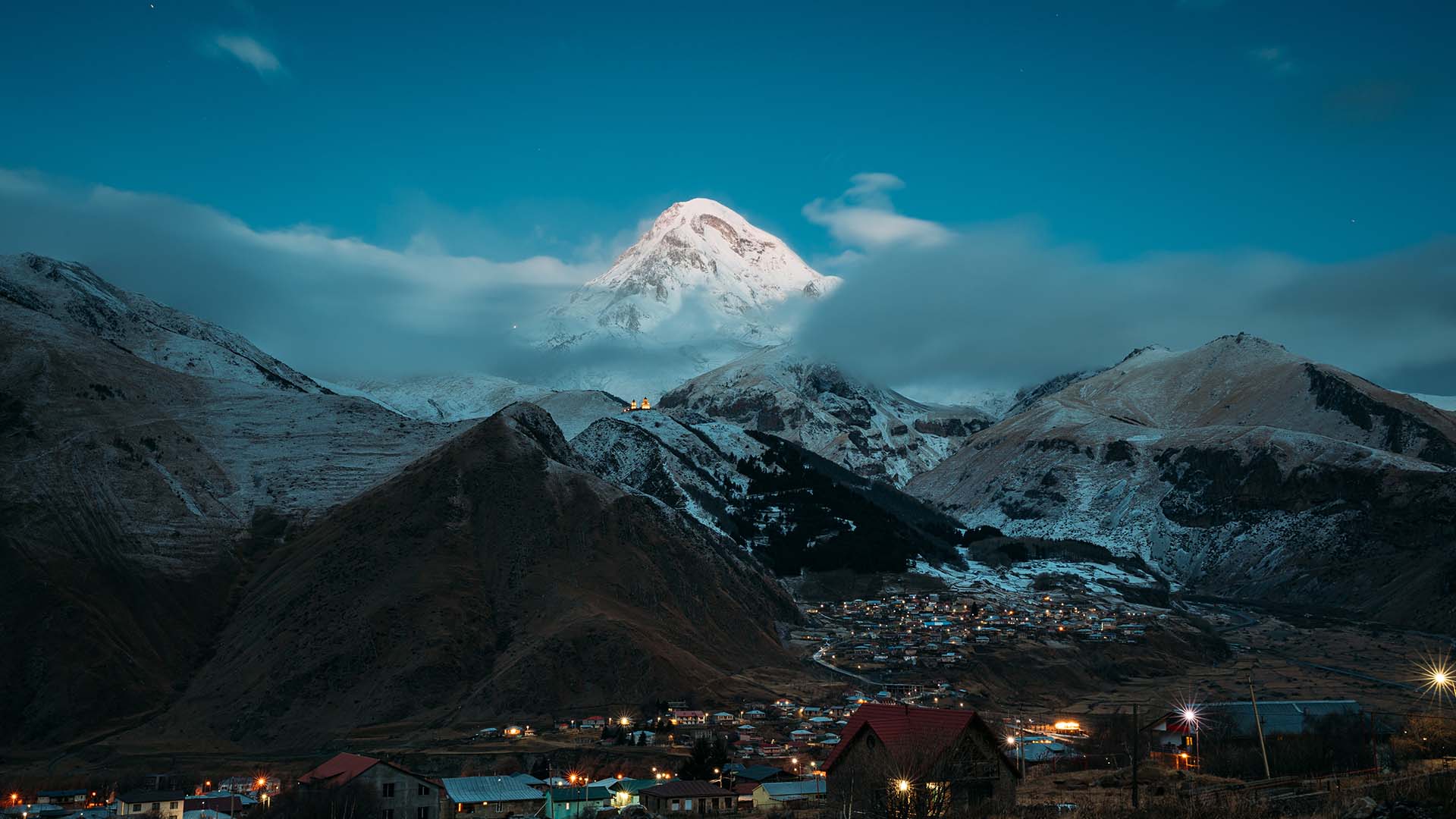 Stepantsminda, Georgia
Stepantsminda, commonly referred to as Kazbegi, is a halcyon townlet in the Caucasus Mountains of northeastern Georgia. Set along the Georgian Military Road, the small town is best known for its 14th-century Gergeti Trinity Church, set at an elevation of 7,119 feet above sea level, and its neighboring bell tower. Both structures feature the glacier-capped, 16,560-foot Mount Kazbek as their backdrop. Stepantsminda is also the perfect base for exploring Kazbegi National Park's waterfalls, lakes, and hot springs. The winery-rich country also contains more than 500 grape varieties.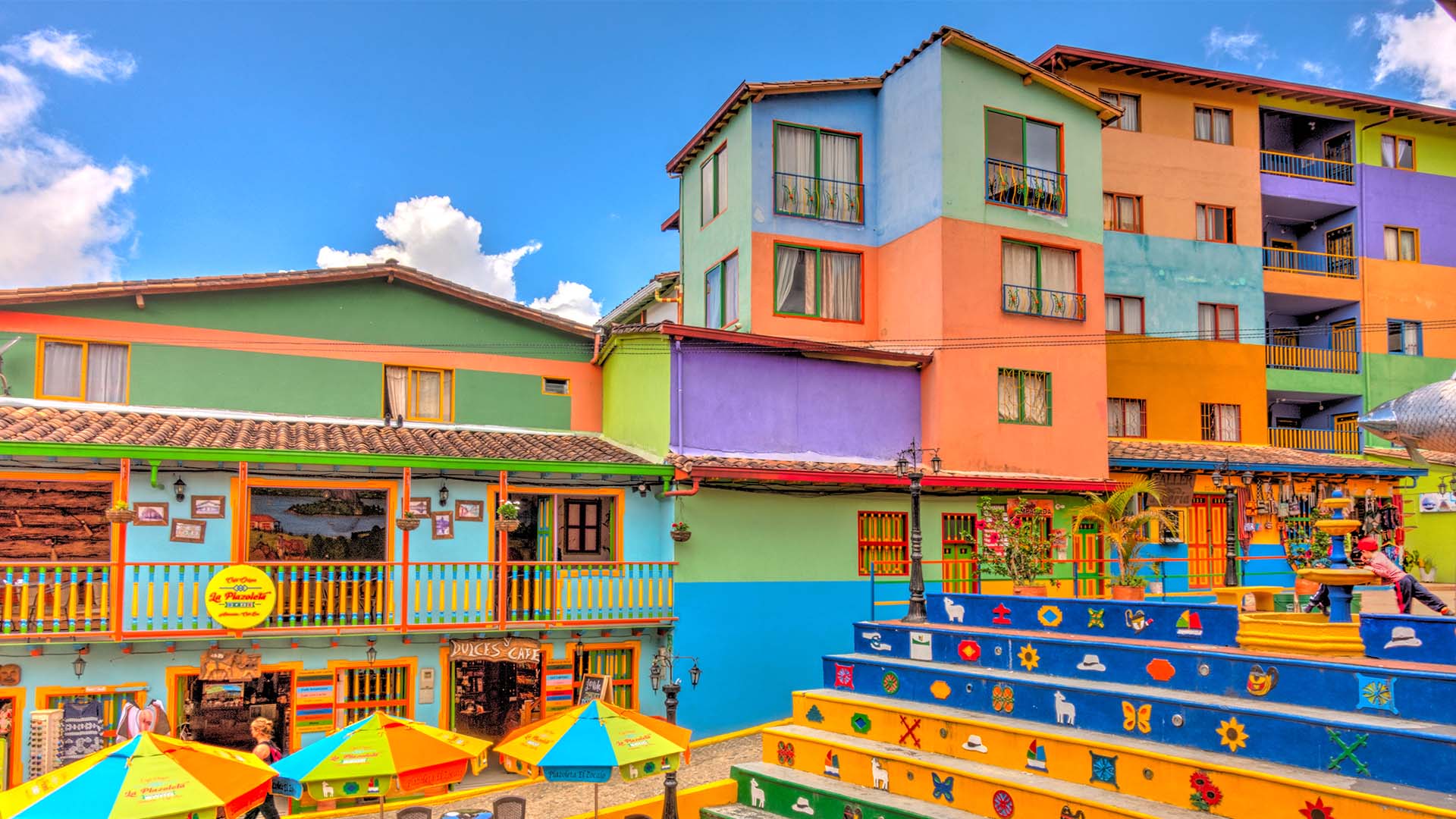 Guatapé, Colombia
Travel a few hours east of Medellín through bumpy, mountainous terrain and you'll stumble upon this vibrant Andean resort town. Take the helicopter instead and you'll experience a view of a sprawling artificial lake bustling with water skiers. From above you'll also be able to spot the true scale of the looming Piedra del Peñol monolith, which contains 649 stairs that hardy travelers can climb to experience beautiful panoramic views. Guatapé also contains the Pueblo de Zócalos, where houses are adorned with brightly colored facades adorned with hand-painted frescoes of shapes, animals, and people.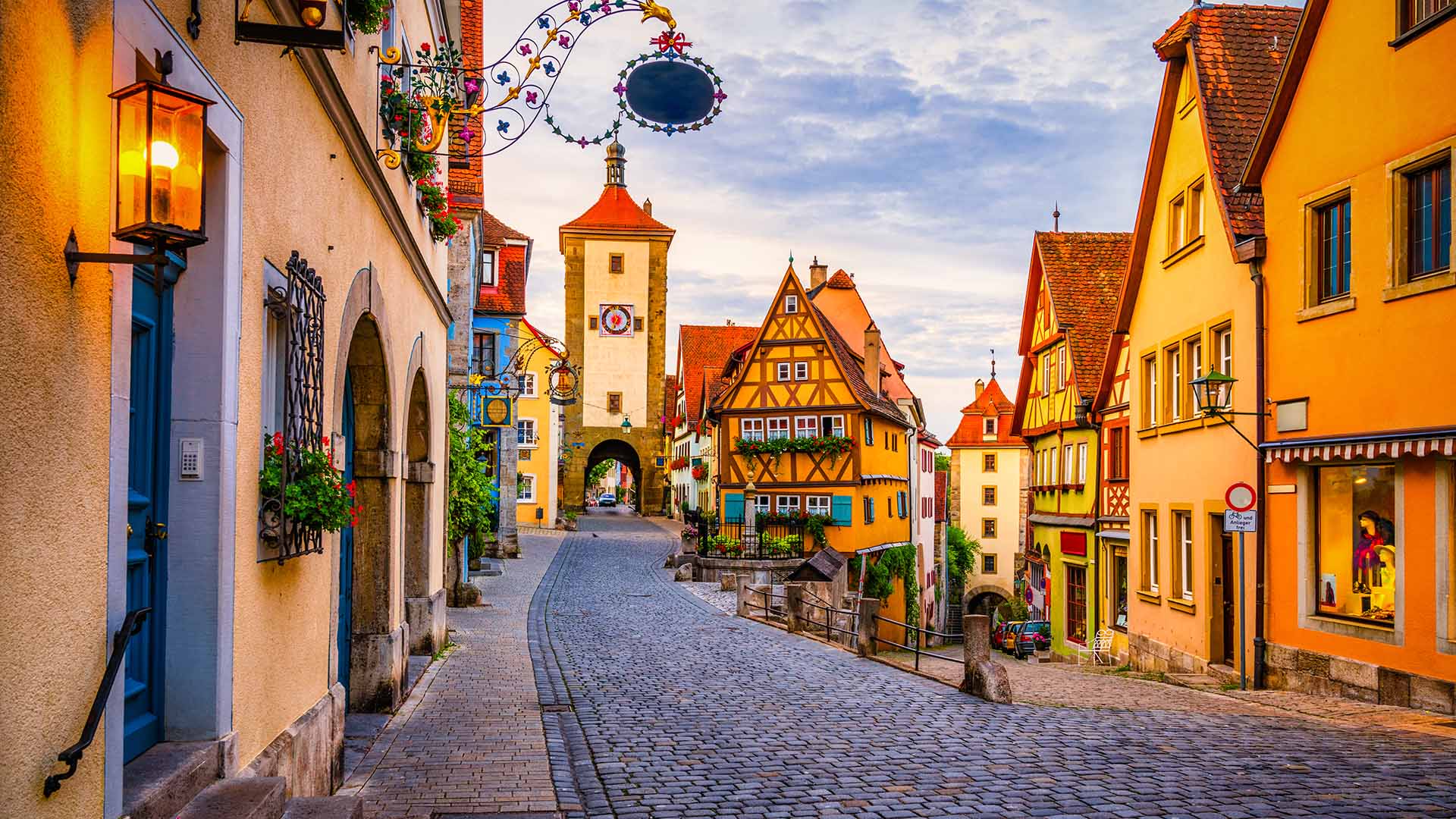 Rothenburg ob der Tauber, Germany
A fairy-tale village set alongside Germany's Romantic Road in the Franconia region of Bavaria … that sentence alone sounds like it was plucked out of a fantasy novel. The town contains ramparts, cobblestone lanes, leafy views, non-kitschy shopping, and medieval architecture such as half-timbered pastel houses and a storybook castle. Adding further to this town's gothic charm is the Medieval Crime and Justice Museum, which provides a disturbing view of torture in the Middle Ages. Travelers will also enjoy the centuries-old vineyards in the surrounding hills of Franconia which contain a variety of local wines.