For all of the art enthusiasts looking for their next show, here are a few of the many new and exciting exhibitions coming to the art scene in 2023.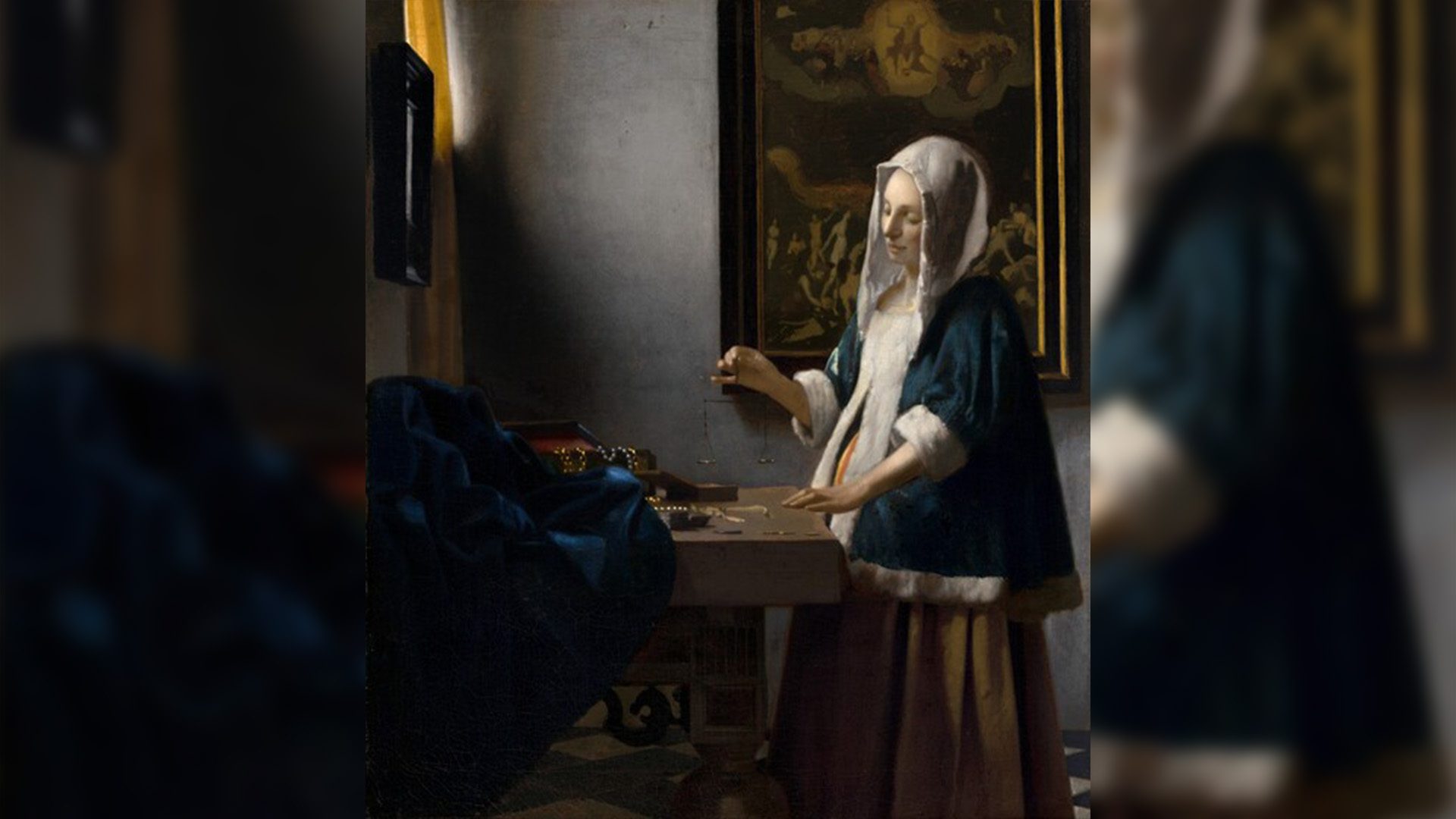 1. Vermeer – Rijksmuseum, Amsterdam
The Rijksmuseum's success in securing 28 of Johannes Vermeer's 37 paintings has been widely publicized. From February 10th through June 4th of this year, the exhibition with the most Vermeer paintings ever seen together at one time will finally be presented to the public. His works will be spaciously spread over ten rooms in roughly chronological order, beginning from Vermeer's early paintings of the mid-1650s through his late works completed shortly before his death in 1675. The chronology will be broken up occasionally, however, to highlight certain themes throughout the artists' works and/or life.
The exhibition's co-curator, Gregory Weber, has stated that the show puts an emphasis on "the play of introvert and extrovert depictions" of characters within Vermeer's paintings. For example, in some pictures Vermeer subtly suggests interactions with other people outside the paintings by introducing letters, windows, invitations to play music, etc. Other paintings, however, appear to focus on meditative figures contemplating isolation. The last major Vermeer retrospective took place in 1995-6 in Washington, D.C., so the upcoming Amsterdam exhibition is a rare opportunity for art enthusiasts around the world.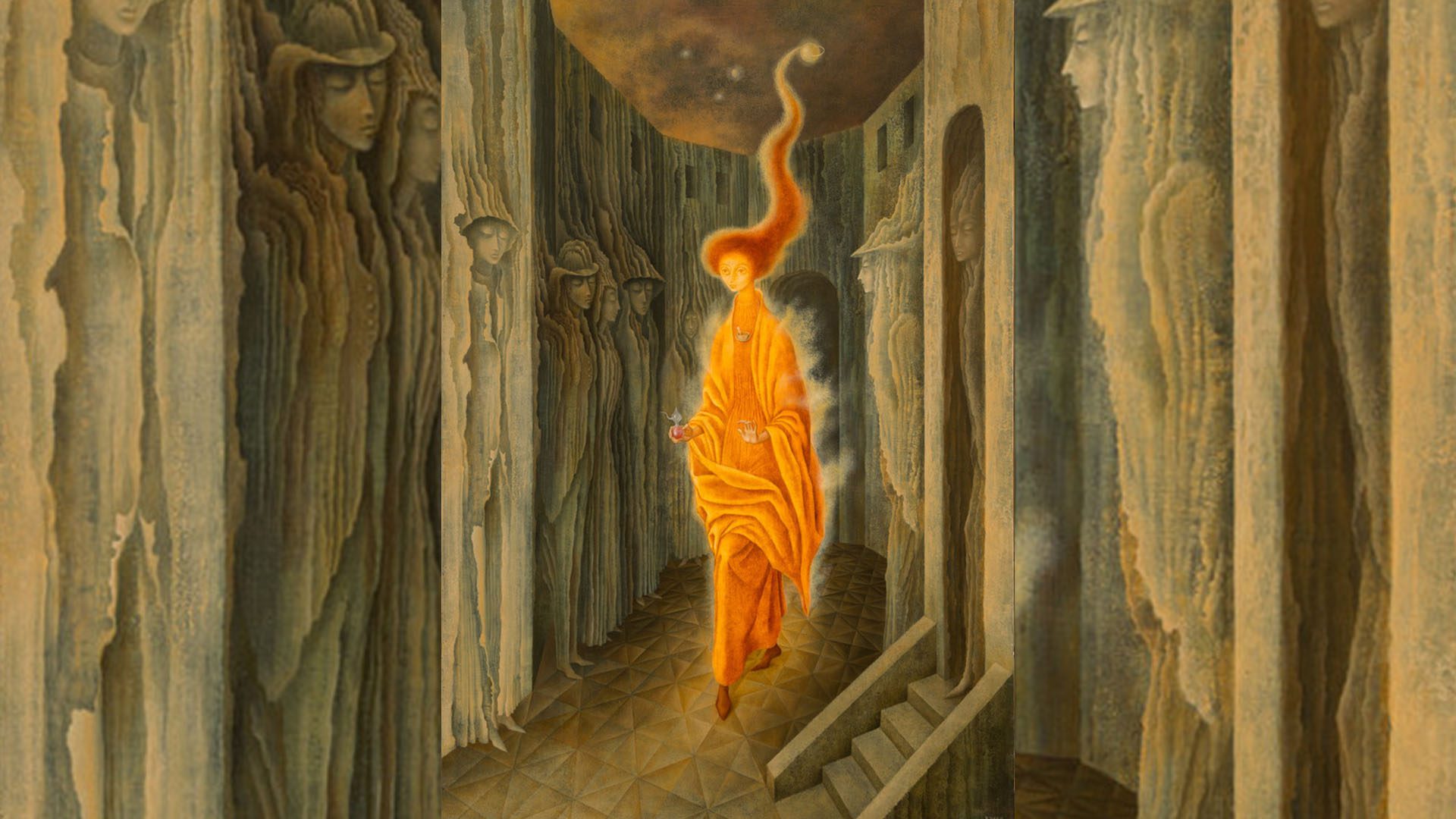 2. Remedios Varo: Science Fictions – Art Institute of Chicago
Remedios Varo and her friends, British painter Leonora Carrington and Hungarian photographer Kati Horna, were once known as the "three witches". A Mexican surrealist artist who once declared that "the dream world and the real world are the same", Varo learned mechanical and observational drawing from her father, a hydraulic engineer. In the 1930s, she moved to Paris and became fascinated with surrealist art and modernist ideas. Varo then immigrated to Mexico a decade later to escape fascism and it was there that she befriended Carrington.
Varo's otherworldly paintings depict wraith-like figures engaged in mysterious rituals and investigations. For example, women figures wearing robes of ocean waves, a juggler of stars, scholar threading crystals on an abacus, an explorer charting a course through a river that flows from a single cup, etc. When she died suddenly in 1963, Surrealism's founder André Breton described her as "the sorceress who left too soon". Though Varo's imaginative imagery and controlled style gained recognition in her lifetime, her reputation has spread in recent years amid a wider rediscovery of women Surrealists. Running from July 29th through November 27th, roughly 25 paintings from the height of her career (1950s-1960s) as well as drawings and archived materials will be presented at the Art Institute of Chicago in the first US solo show dedicated to the artist since 2000.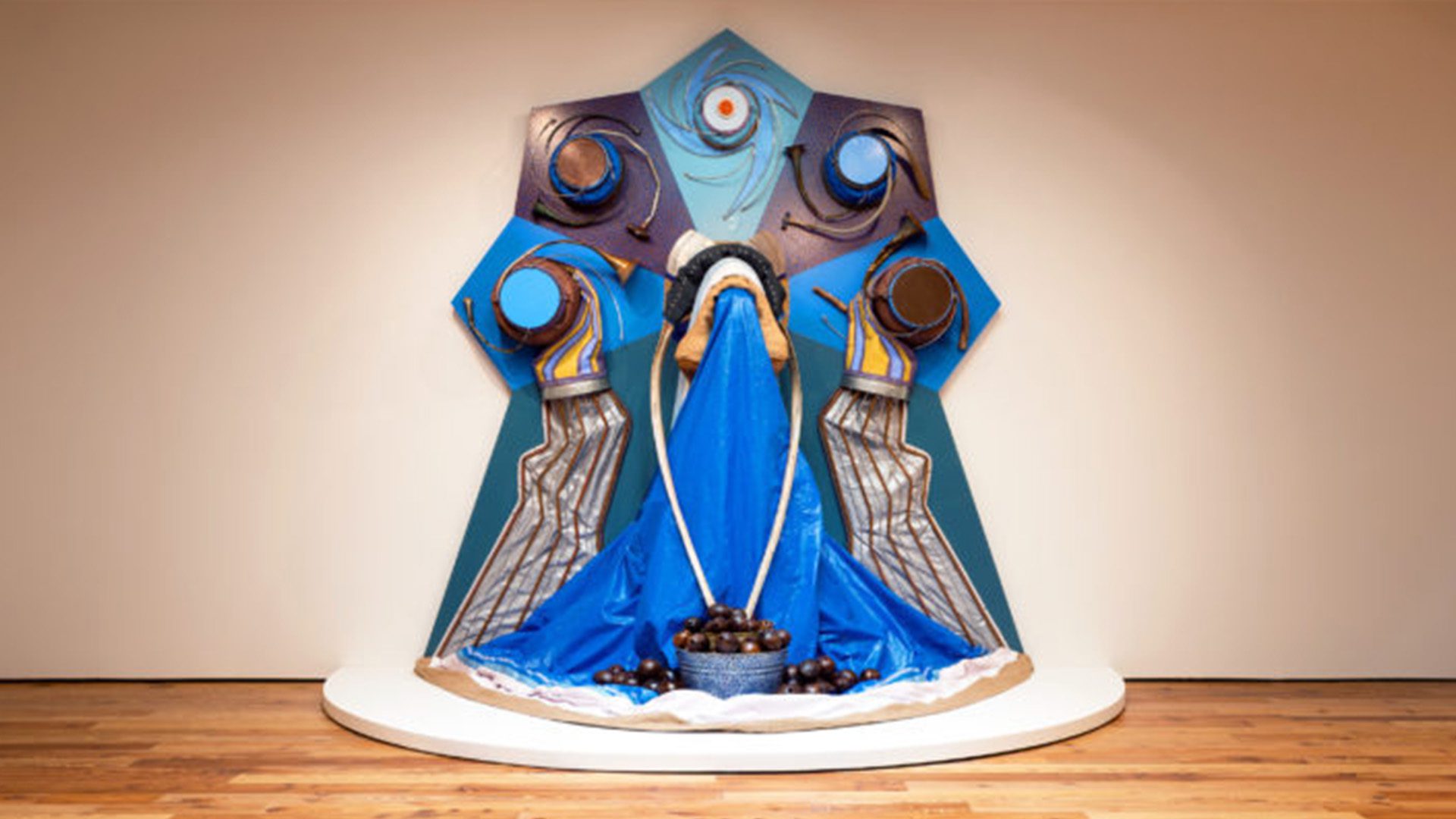 3. Daniel Lind-Ramos – MoMA PS1, NYC
Puerto Rican artist, Daniel Lind-Ramos, builds totemic figures from recycled or found materials such as basketballs, hand sanitizer, gardening tools, etc. The exhibition runs from April 20th-September 4th and includes sculptures designed to resemble religious icons and handle themes like Afro-Carribean cultural traditions, geopolitical narratives, and the artist's personal memories. For example, the piece "María, María,", a 5-foot multimedia sculpture featured in the 2019 Whitney Biennial, addresses the damage caused by Hurricane Maria which devastated Puerto Rico in 2017. Made with coconuts, the tree trunk of a palm tree, and dressed in royal blue robes made from Federal Emergency Management Agency tarps, the figure alludes to a divine mother to play with the idea of promised protection.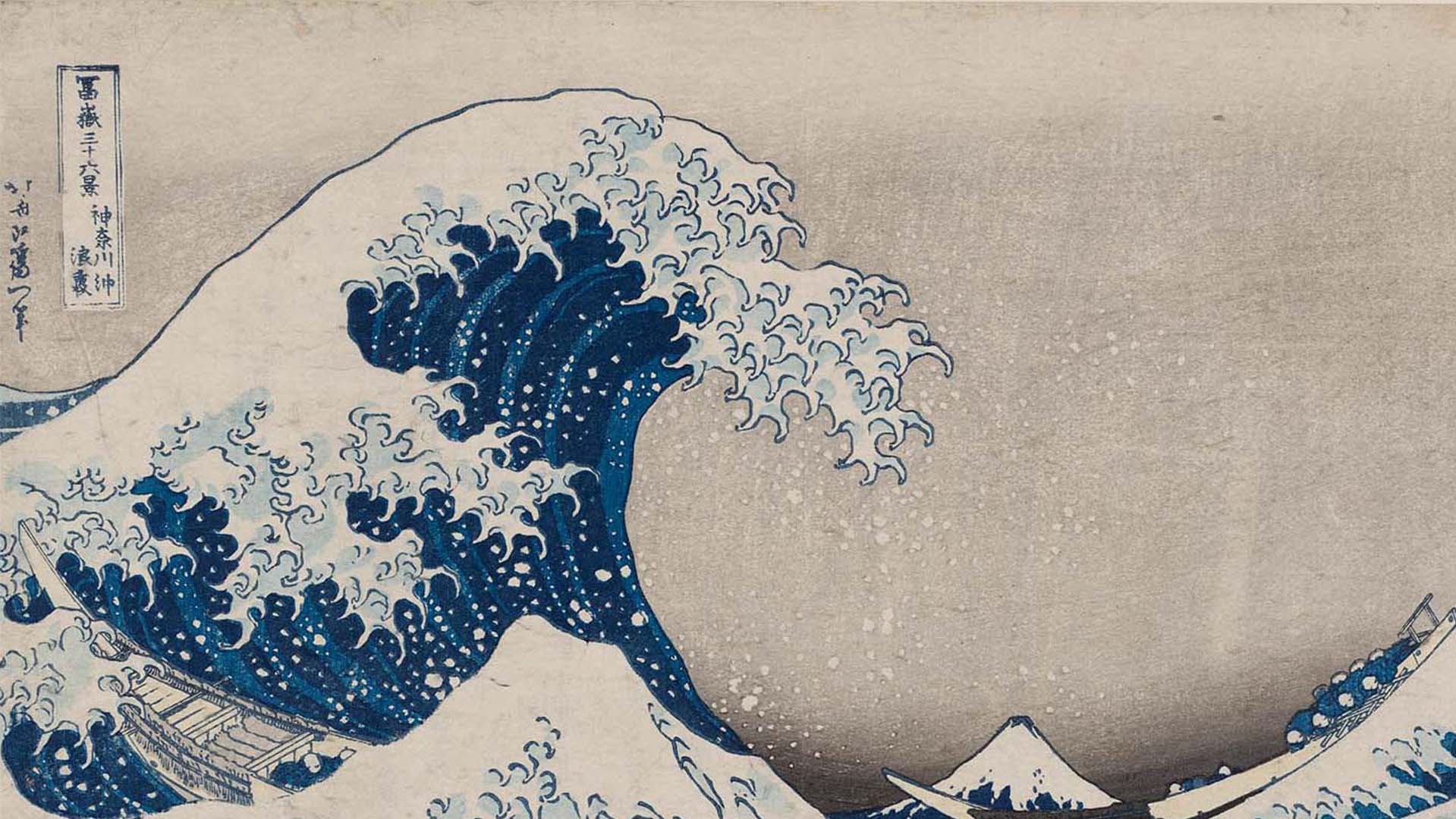 4. Hokusai: Inspiration and Influence – Museum of Fine Arts, Boston
Admired internationally for over a century, Hokusai's work will be presented at the Boston Museum of Fine Arts in context with its outstanding Japanese collection. The exhibition includes more than 90 works by Hokusai and over 200 by his contemporaries and worldwide followers. The first half of the show will cover Hokusai's relationship with his teacher, Katsukawa Shunshō, as well as his links with other Japanese artists and writers of the period. It will also review Hokusai's influence on late-19th-century European admirers including Post-Impressionists.
The second half of the show will focus primarily on the 20th and 21st centuries and how his influence has spread far outside of his own country. Among these pieces includes Hokusai's waterfall prints alongside a 1925 watercolor by American artist Loïs Mailou Jones, who went on to become a leading member of New York's Harlem Renaissance group. The exhibition will run from March 26th through July 16th and is expected to travel, but those details have not been finalized.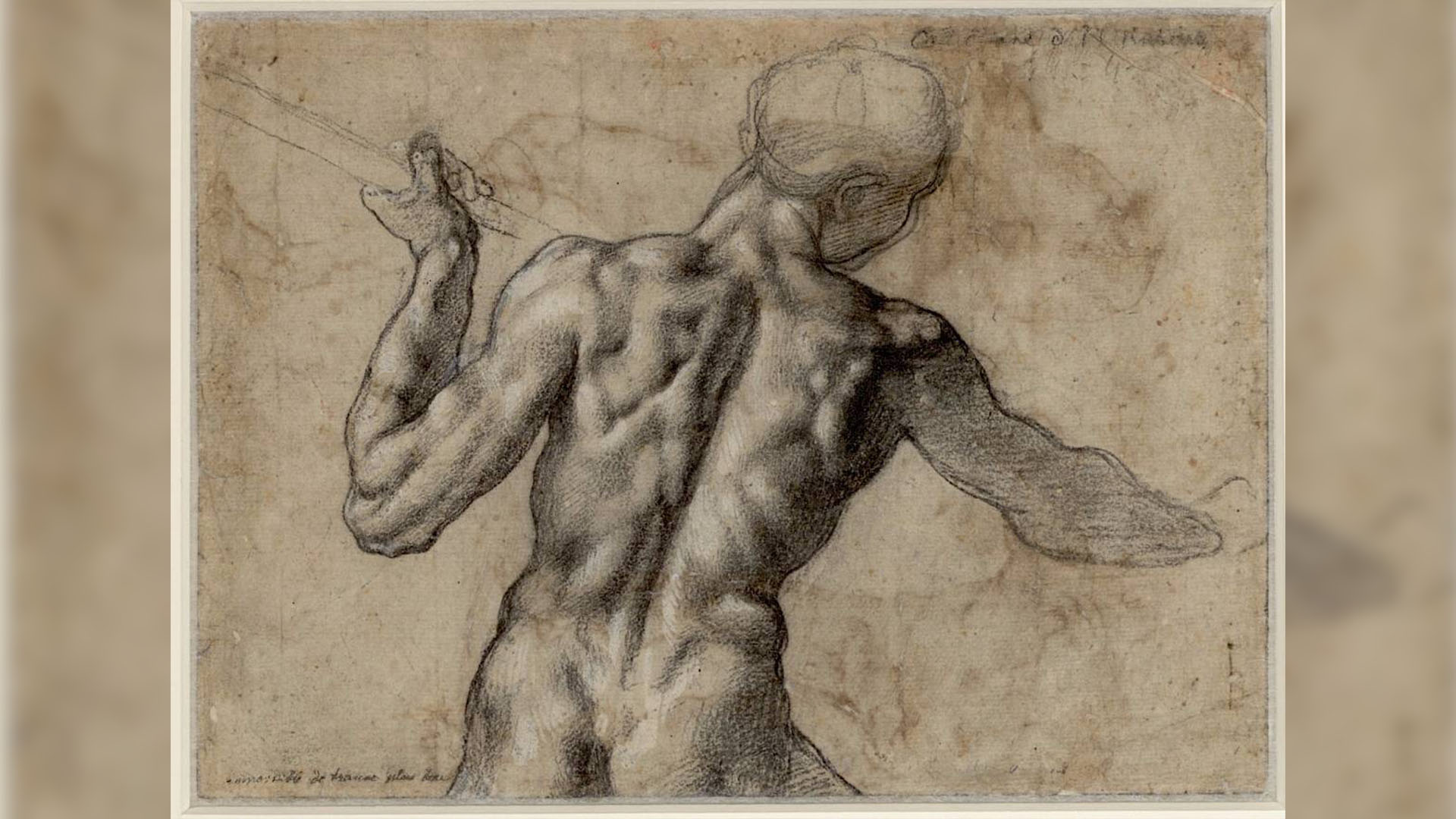 5. Michelangelo and the Consequences – Albertina, Vienna
Approximately once every decade, Vienna's Albertina Museum makes its collection of Michelangelo drawings available to the public. Beginning September 17th and running through January 2024, nine of the 13 drawings will serve as the centerpiece of a show in the main exhibition hall. The show will feature roughly 170 works in a show designed to track the artist's influence on draftsmanship and ideas of beauty spanning half a millennium.
The exhibition draws comparisons between works such as Michelangelo's seated young male nude and two studies of arms (1510-1511) and male nudes by artists such as Dutch Mannerist Hendrick Goltzius and his 1589 engraving Hercules. The curators have also included a number of key drawings by Raphael, Rubens, and Dürer as well as Michelangelo's rare graphic works depicting women titled Studies of a Seated Female Nude (around 1530-36). The show compares these pieces with similar pieces by Rembrandt, Dürer, and Michelangelo's German contemporary, Hans Baldung Grien.
For more blogs about 2023, check out the year's best travel destinations, new museums opening in 2023, emerging artists to watch, and houseplant trends on the rise.