On May 19, NASA announced that Jeff Bezos' Blue Origin will develop the second human-crewed lunar lander for the agency's upcoming Artemis V mission to the Moon.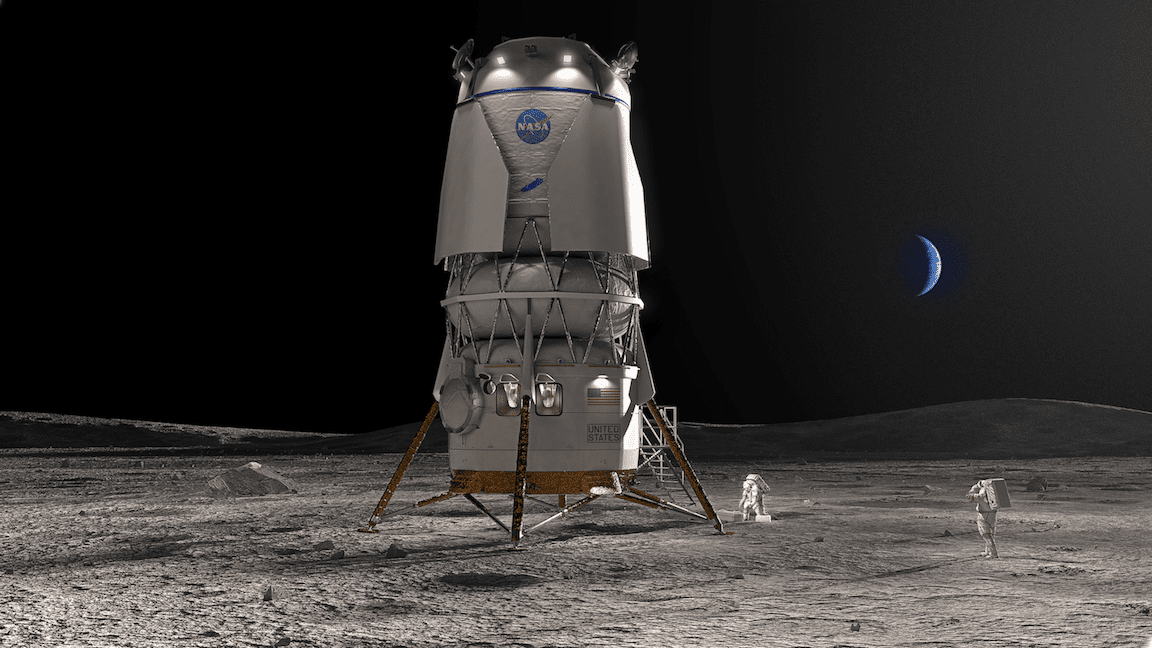 Blue Origin & Artemis V
Under the $3.4 billion contract, Blue Origin will design, develop, test, and verify its lander, which is called Blue Moon. The contract also includes one uncrewed demonstration mission to the Moon before a crewed demo will take place in 2029. The lander will launch on a yet-to-be-announced rocket and dock with Gateway, a future space station that will stay on the moon's surface. 
Blue Moon is a flexible lander that will be able to make a precision landing anywhere on the Moon's surface and a cislunar transporter. It will deliver a wide variety of payloads to the lunar surface, host payloads, and deploy payloads. Its technology includes LH2/LOX propulsion, precision guidance, vertical landing, and landing gear systems. Blue Moon's fuel cells can provide kilowatts of power to payloads, allowing for long mission durations. 
For the Artemis X mission, four astronauts will fly to Gateway aboard NASA's Space Launch System rocket and the Orion spacecraft. Two astronauts will then move into Blue Moon's human landing system for a weeklong trip to the Moon's South Pole region. While there, astronauts will conduct science and exploration activities. As explained in NASA's press release, "Artemis V is at the intersection of demonstrating NASA's initial lunar exploration capabilities and establishing the foundational systems to support recurring complex missions in lunar orbit and on the surface as part of the agency's Moon to Mars exploration approach."
Blue Origin is the second company to land a contract with NASA for a lunar lander for Artemis. In 2021, SpaceX was announced as the sole contract winner for Artemis V's lunar lander. Two companies were originally going to be chosen, but budget constraints resulted in just one winner. Following a budget increase, however, NASA officially invited other space companies to make proposals for a second human lunar lander in 2022. 
According to NASA, adding another human landing system partner to NASA's Artemis program will "…increase competition, reduce costs to taxpayers, support a regular cadence of lunar landings, further invest in the lunar economy, and help NASA achieve its goals on and around the Moon in preparation for future astronaut missions to Mars." Additionally, a second human landing system will ensure that NASA has the hardware necessary for a series of landings on the moon.
The Artemis Missions
Through the Artemis missions, NASA will explore more of the Moon than ever before, uncovering more scientific discoveries and preparing for future missions to Mars. Together, the Space Launch System Rocket, Orion, Gateway, advanced spacesuits, and human landing systems will form NASA's foundation for deep space exploration with Artemis. The Artemis missions will also involve sending the first woman and the first person of color to the Moon.
The Artemis I mission took place in November 2022, with the Orion spacecraft and the Space Launch System rocket lifting off for the first time from NASA's Kennedy Space Center. The mission's primary goal was to demonstrate Orion's systems in a spaceflight environment and ensure a safe re-entry, descent, splashdown, and recovery before the first flight with crew on Artemis II.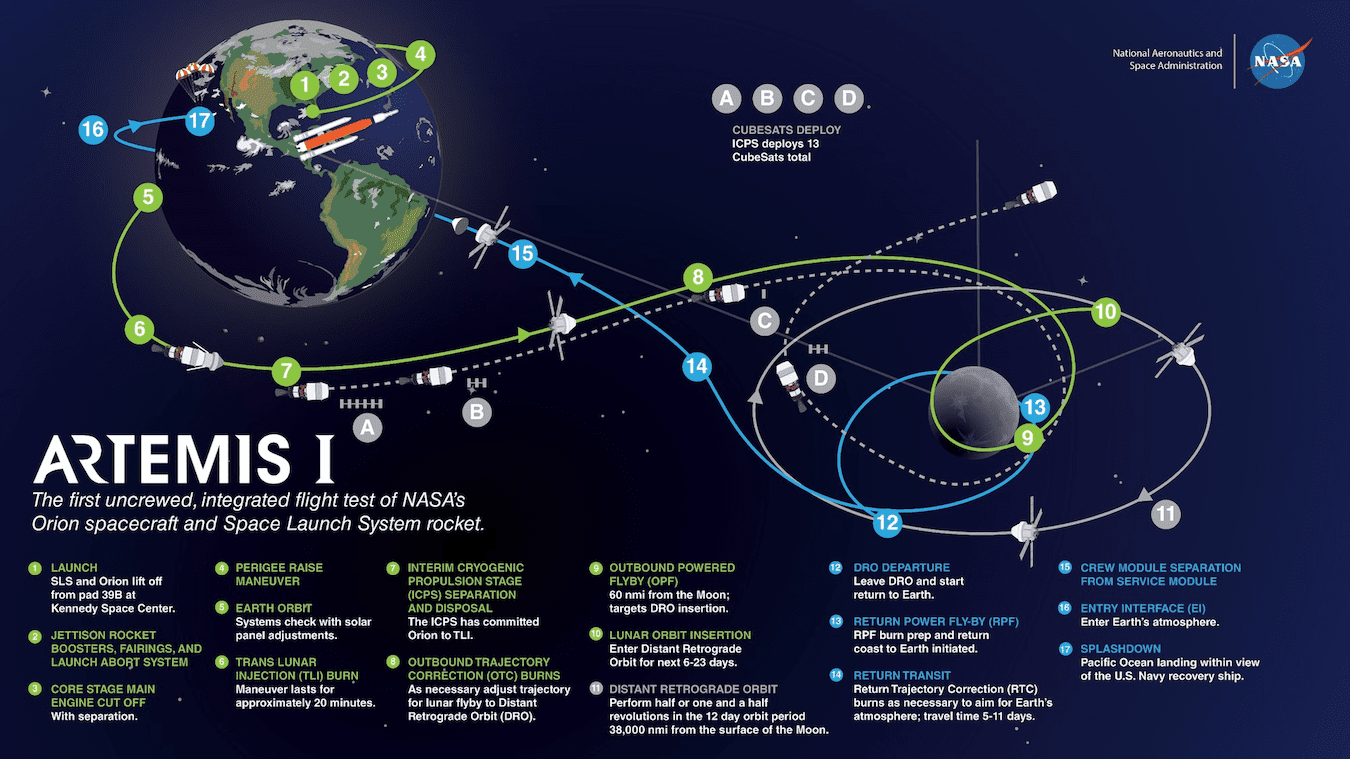 The next mission, Artemis II, is currently slated for November 2024. The mission will launch a crew of four astronauts on their first flight aboard NASA's Space Launch System (SLS) rocket and Orion spacecraft. The astronauts will venture around the moon to confirm all of the spacecraft's systems operate as designed with a crew aboard in the actual environment of deep space.