NASA's SpaceX Crew-6 mission successfully launched from the Kennedy Space Center on Thursday, March 2 to the International Space Station (ISS). Throughout the mission's six months, the four-person crew will conduct scientific research, technology demonstrations, and maintenance activities.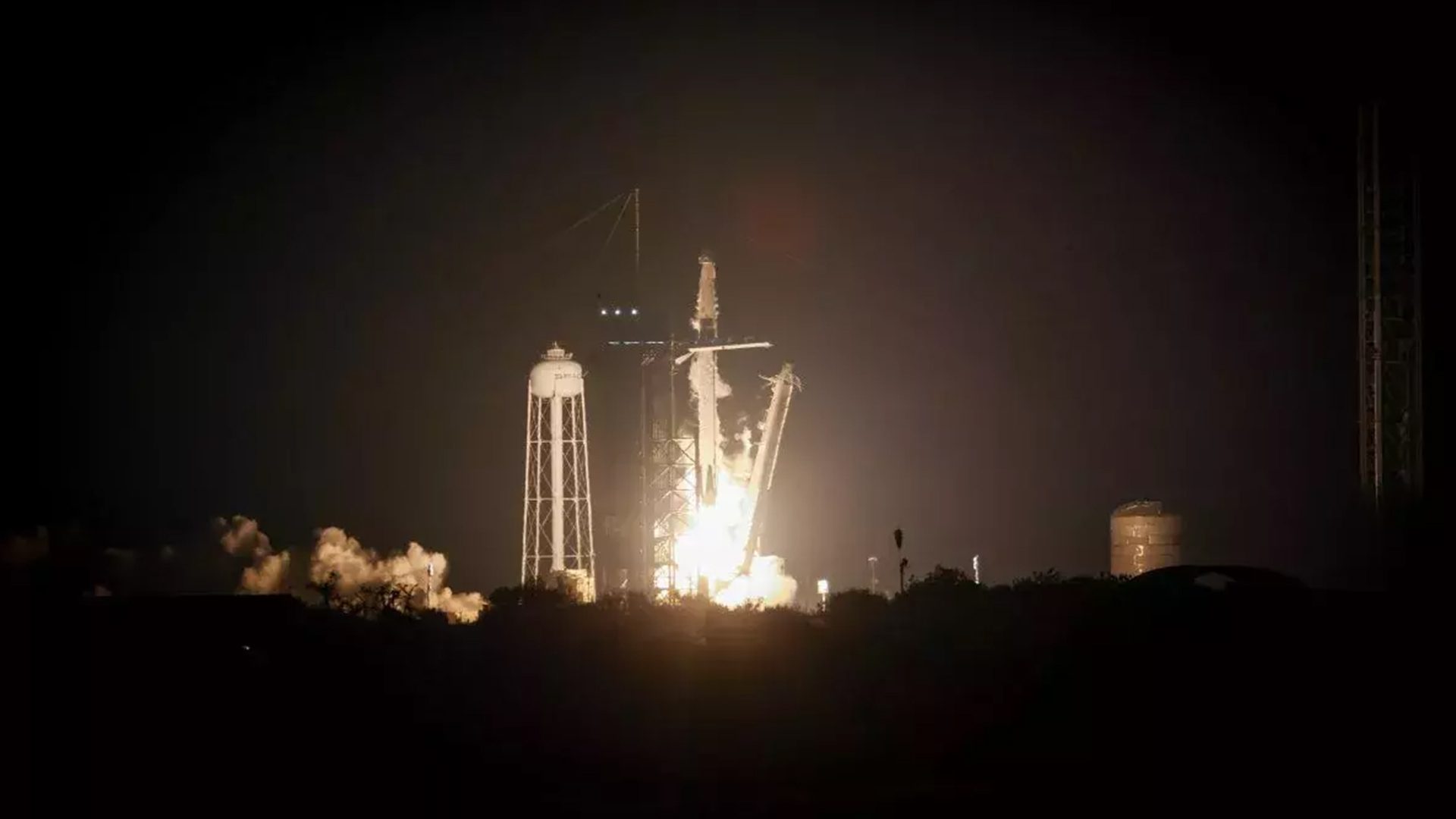 The Delay
The mission was originally set to launch at 1:45 AM ET on February 27, but the countdown was scrubbed just two minutes before lift-off. According to NASA, there was a problem with the TEA-TEB ignition fluid used to ignite the SpaceX Falcon 9's rocket engines. The issue prevented data from confirming a full load of the ignition source.
After the mission was called off, SpaceX removed propellant from the Falcon 9 rocket and the astronauts exited the Dragon spacecraft for astronaut crew quarters. As NASA Administrator Bill Nelson said, "I'm proud of the NASA and SpaceX teams' focus and dedication to keeping Crew-6 safe. Human spaceflight is an inherently risky endeavor and, as always, we will fly when we are ready."
The Crew
Crew-6's crewmates are NASA astronauts Stephen Bowen and Warren "Woody" Hoburg, United Arab Emirates astronaut Sultan Alneyadi, and Roscosmos cosmonaut Andrey Fedyaev. The international crew took off on the SpaceX Dragon Endeavour spacecraft, which previously flew NASA's Crew-1, Inspiration4, and Axiom Mission-1 astronauts. 
In their six months on the ISS, Crew-6 will see the arrival of cargo spacecraft, including SpaceX Dragon and the Roscosmos Progress. The crew should also welcome the Boeing Crew Flight Test astronauts and the Axiom Mission-2 crew.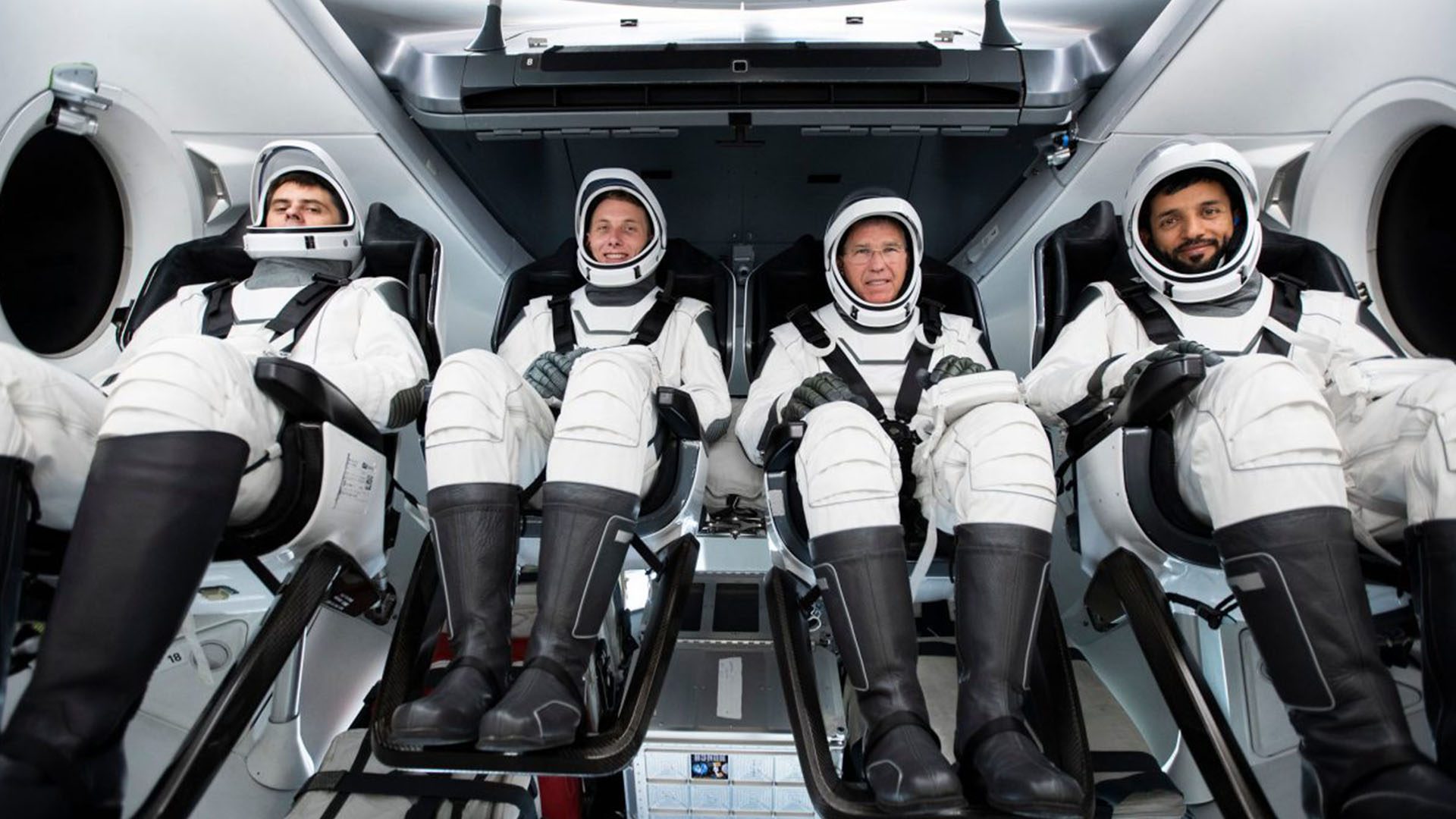 Mission Overview
During their time at the ISS, Crew-6 will be in charge of over 200 experiments and demonstrations to prepare for human exploration beyond low-Earth orbit and to benefit life on Earth. 
In terms of future space missions, one experiment will study how particular materials burn in microgravity. This will improve understanding of early fire growth to determine safer materials for space facilities and how to best extinguish fires in space. Another study will collect microbial samples from outside the ISS to examine whether a spacecraft releases microorganisms. Results from this research could inform preparations for future human exploration missions to the Moon and Mars.
As for research that can benefit life on Earth, Crew-6 will experiment on small devices that contain human cells, also known as tissue chips. Many effects of microgravity on the human body, such as bone and muscle loss, resemble the onset and progression of diseases associated with aging on Earth but at a much more rapid pace. By testing how tissue chips respond to stresses, drugs, and genetic changes in microgravity, scientists can thus better understand human health and disease on Earth. 
Crew-6 will also take part in some refurbishment projects of the ISS. For example, they will install new components like the heat shield, nosecone, trunk, and all forward bulkhead and service section Draco engines. According to NASA, "These hardware components help the spacecraft withstand reentry heat, support docking, and cargo space, and provide steering and thrust to the spacecraft."