Enjoy the beauty of nature while taking a summer swim in one of America's best waterholes.
1. Havasu Falls – Havasupai Indian Reservation, Arizona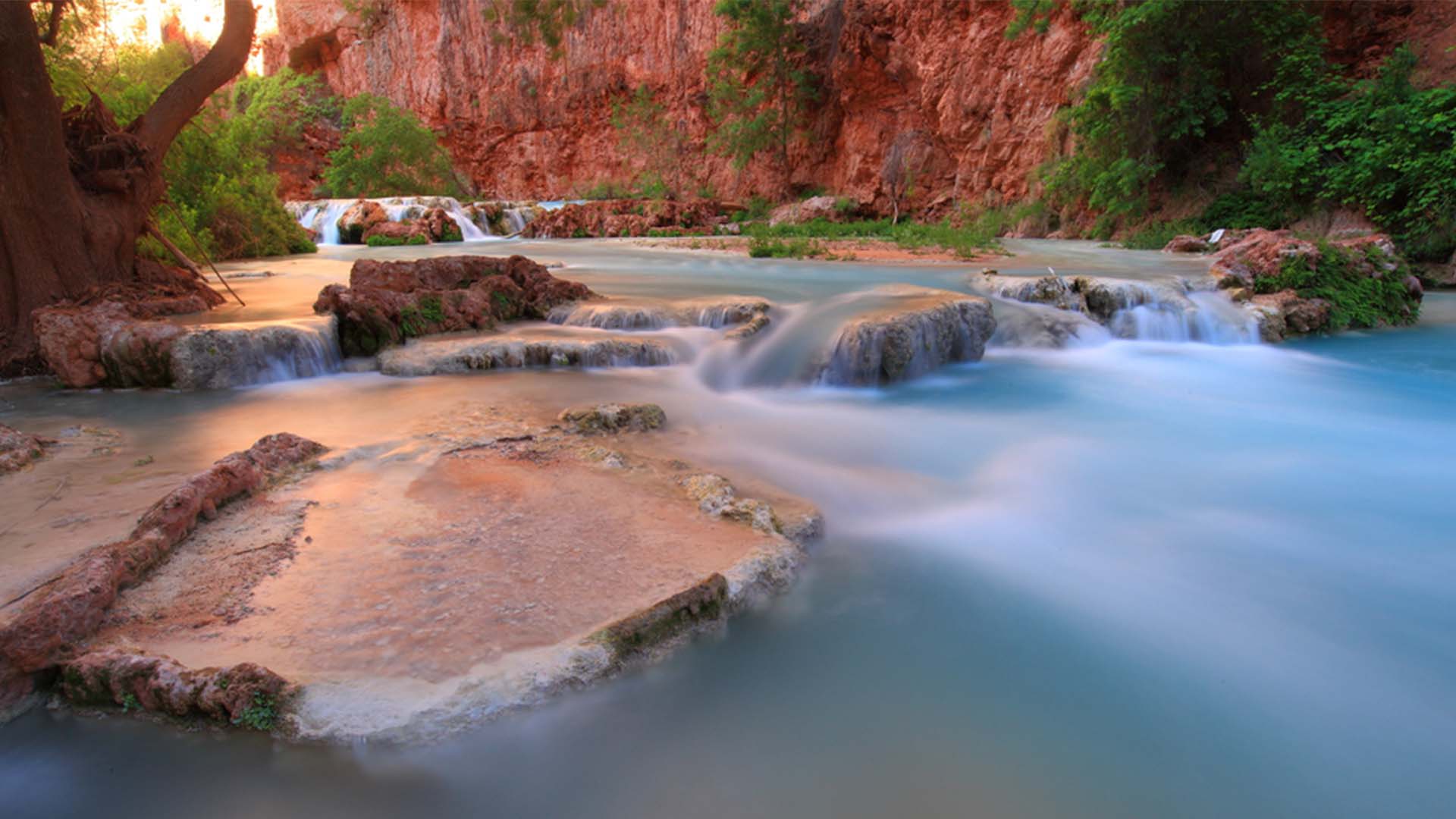 Located within the Havasupai Indian Reservation in the southwest corner of the Grand Canyon National Park, the Havasu Falls attract many visitors due to their bright blue and green waters and surrounding travertine rock formations. Though visiting the falls requires both a permit and an approximately eight-mile hike in each direction, tens of thousands of tourists still travel to the location annually. And, due to the surrounding areas' many ecosystems, the area is also a wonderful place to spot wildlife. The boreal forest above the canyon contains creatures such as mountain lions, long-tail voles, and mule deer while the bottom of the canyon is home to animals such as tree frogs and red-spotted toads.
2. Johnson's Shut-Ins State Park – Middle Brook, Missouri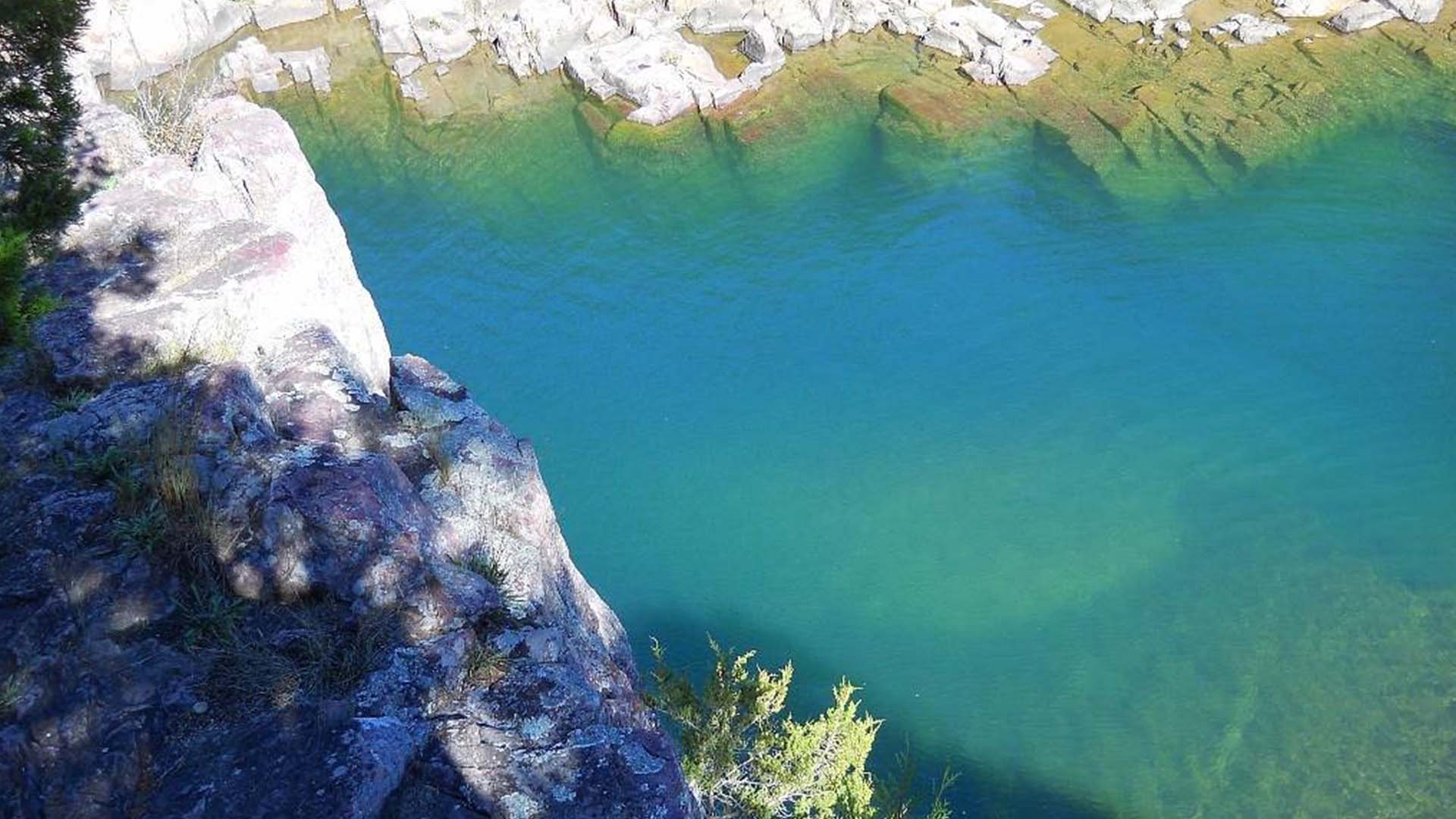 This park contains a series of natural pools for visitors to explore. Referred to as "shut-ins,", the pools are named so due to the areas where the water meets surrounding rocks, creating closed-off swimming areas. The area is also surrounded by more than one billion-year-old rocks, which remain after volcanic activity created the shallow pools. The site is also home to a series of unique reptiles and birds, including the Greater Roadrunner, Belted Kingfisher, Indigo Bunting, and more. Nature enthusiasts can also enjoy the series of hiking and equestrian trails which allow for further exploration after a day of swimming.
3. Firehole River Swimming Area – Yellowstone National Park, Wyoming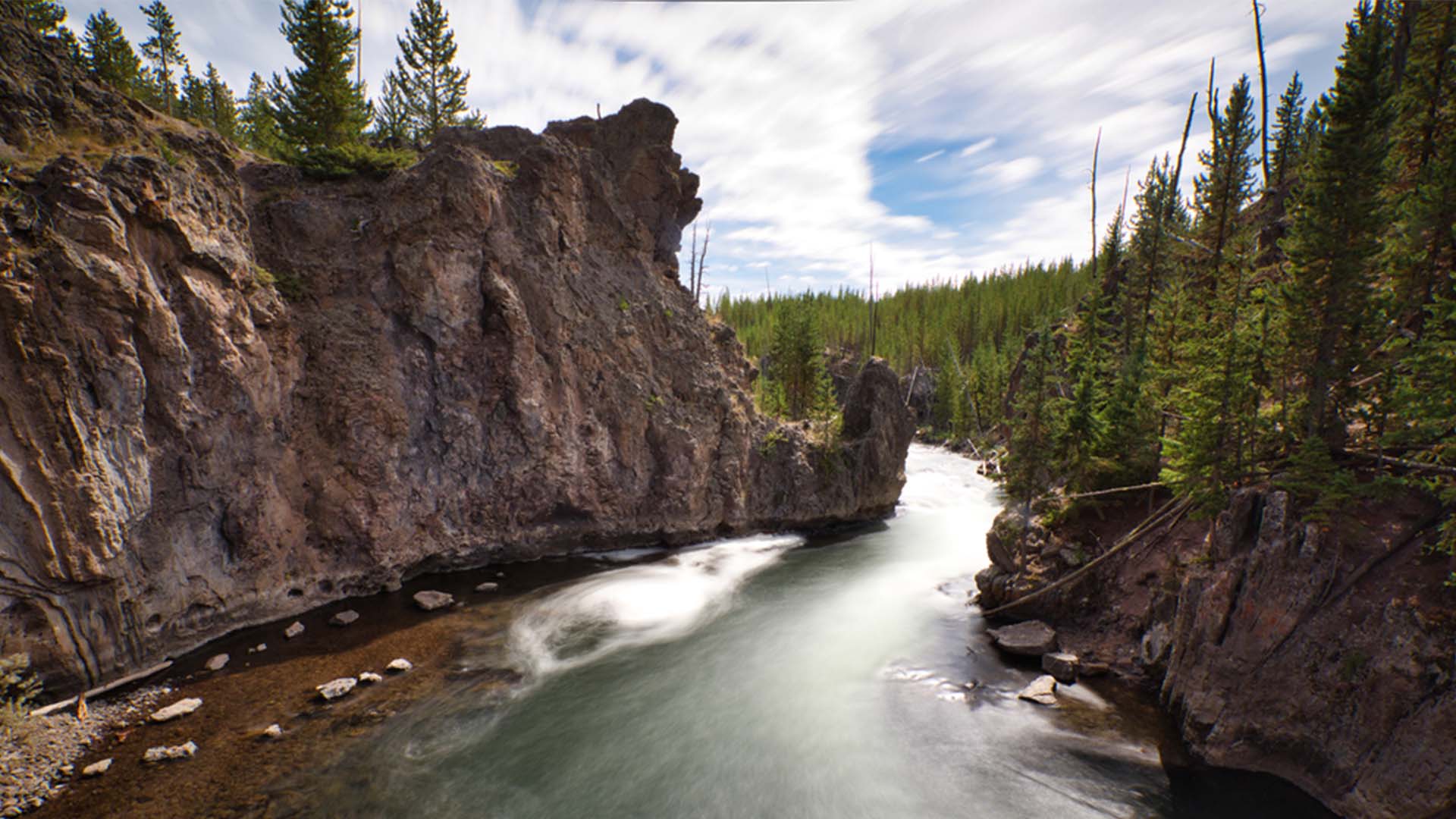 Famous for its geothermal springs, this swimming hole is located in the world's first national park. As most of the scalding waters aren't safe for swimmers, visitors hoping to swim should instead visit Firehole River, which is fed by thermal activity below the surface. During designated hours, summer swimmers are allowed to enter the bath-like waters. There are no lifeguards, however, so visitors should ensure they follow the safety guidelines. The area is also home to approximately 1,350 species of flowering plants (with roughly 1,150 of them being native). There are also more than five dozen species of mammals, including bison, elk, mule deer, black bears, pronghorns, etc.
4. Homestead Caldera – Midway, Utah
The only warm scuba diving destination in the continental U.S., the Homestead Caldera formed roughly 10,000 years ago as a result of melting snow from the nearby Wasatch Mountains seeped into the ground. Fast forward to today and the area now offers divers, snorkelers, and swimmers alike the opportunity to take a dip in warm, mineral-rich waters that remain at a comfortable 90 to 96 degrees Fahrenheit. Though the swimming hole is located within a 55-foot limestone rock formation, the Homestead Resort has made an easier access point by creating a tunnel that carves through the rock at ground level
5. Carlon Falls – Groveland, California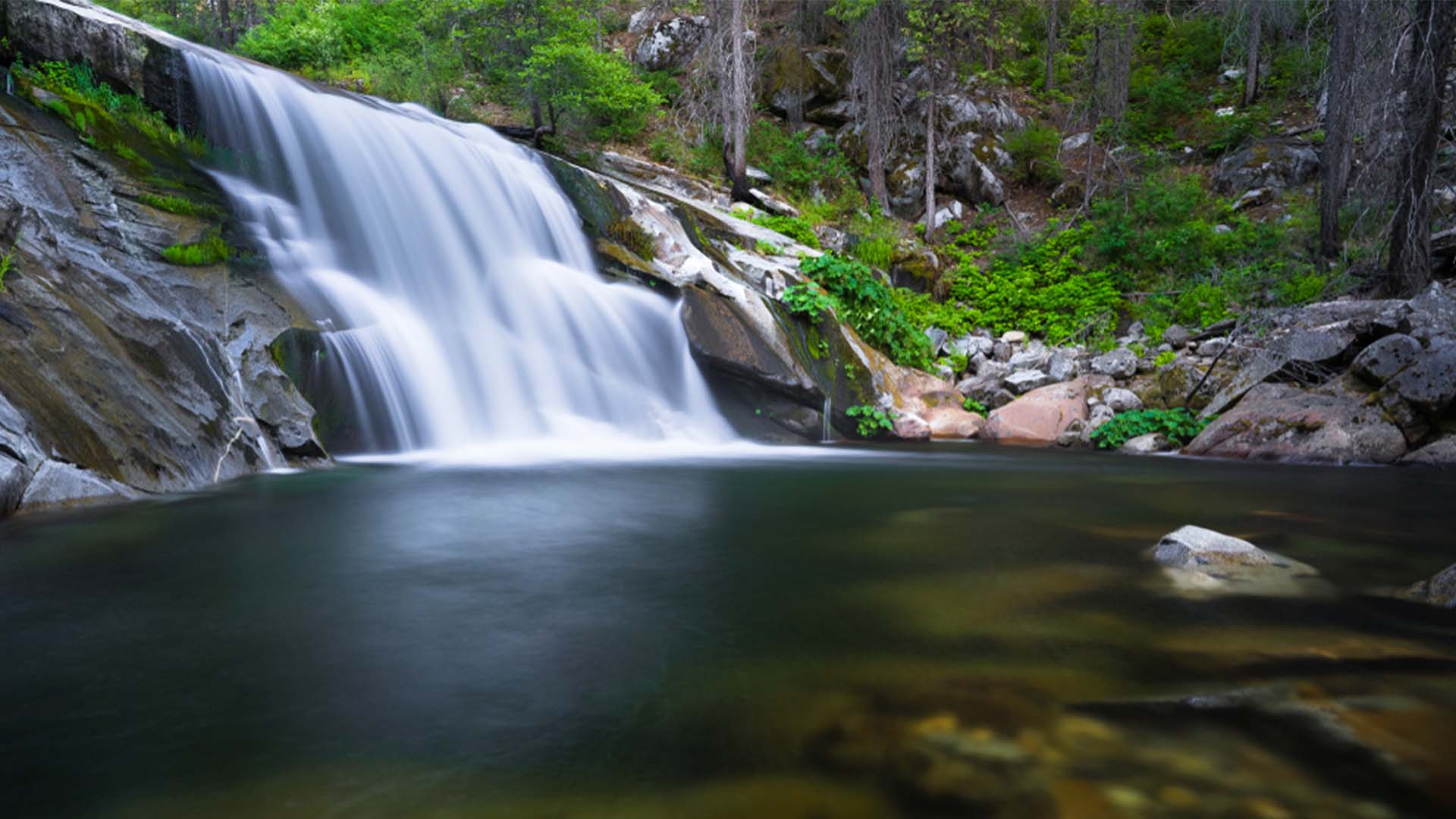 This swimming hole can be reached by taking a 1.4-mile scenic hike on a trail along the south fork of the Tuolumne River. The trail leads visitors to a natural waterfall with an accompanying swimming area that is open year-round. The waterfall flows into a pool that's surrounded by meadows of purple lupine, sunflowers, and ponderosa pines, making it an excellent spot for enjoying the beauty of nature while taking a relaxing swim.