The beginning of May not only marked the start of National Inventors Month, but it also marked the birthday of one of history's most famous inventors: Elijah McCoy. In order to celebrate, Google's "Google Doodle" artists created an animated "doodle" of Elijah and featured it upfront on their home page.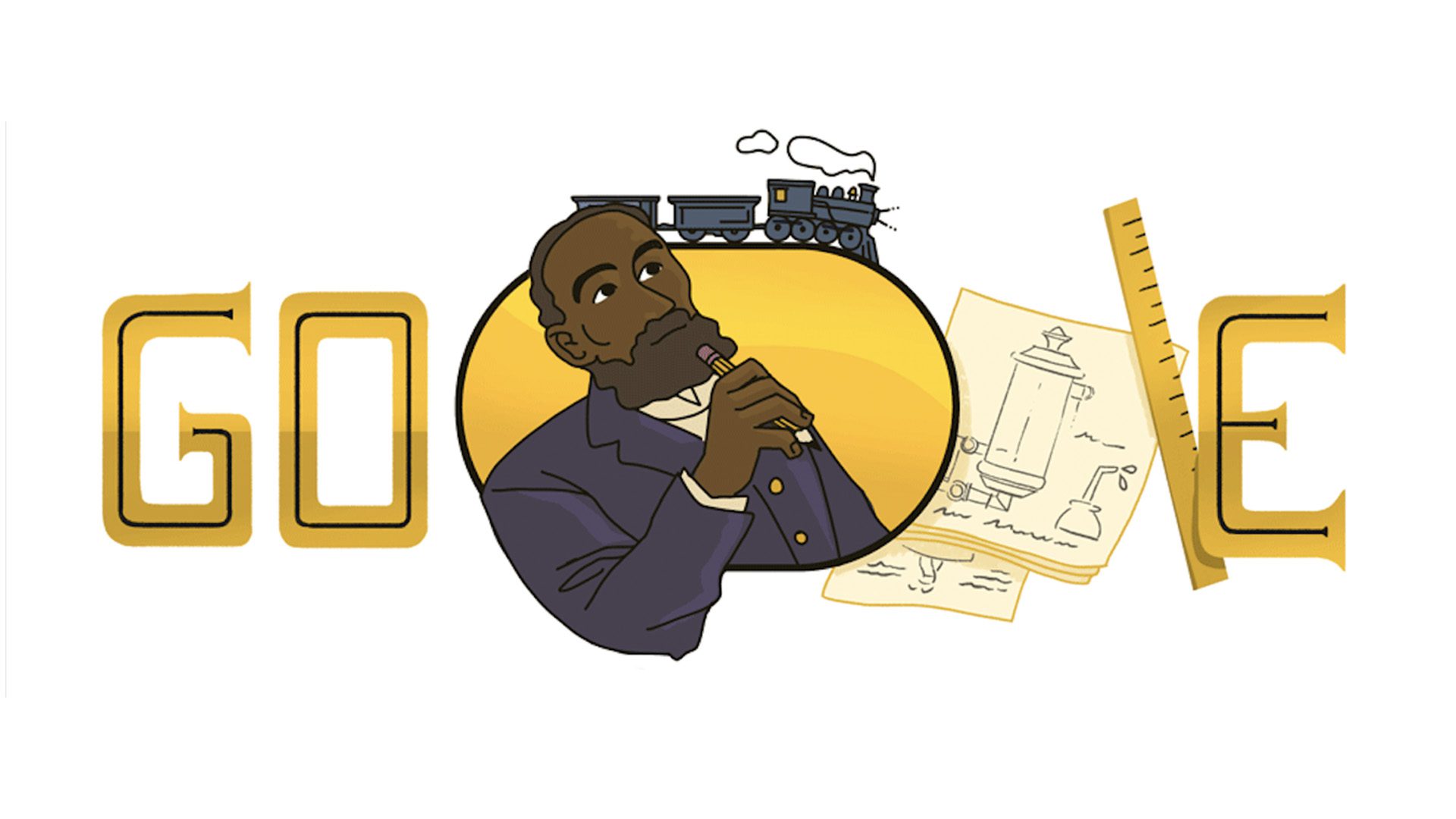 "Google Doodles" are created by a team of illustrators and engineers that Google has on staff who are constantly brainstorming and creating artworks with the goal "to enliven the Google homepage and bring smiles to the faces of Google users around the world." Google has created over 5,000 doodles for their homepages worldwide and they have an open submission where any google users can submit doodle ideas.
On Monday, May 2nd, when you pulled up the Google homepage you saw an animated drawing of a man looking up toward an old-fashioned train in motion, sitting next to a stack of patents. That man is Elijah McCoy, the revolutionary Black Canadian-American inventor whose inventions revolutionized train efficiency.
Born 178 years ago this year, McCoy held a total of 57 patents in his lifetime. McCoy's parents escaped slavery in Kentucky on the Underground Railroad and settled freely in Canada. McCoy was born in 1844 in Colchester, Ontario and he remained there until his family moved back to the U.S. when he was still young. At age 15, McCoy decided to move to Edinburgh, Scotland to study mechanical engineering.
When he returned home to his family, who then resided in Michigan, McCoy was unable to find work as an engineer due to his race. He instead joined the Michigan Central Railroad as a fireman where part of his job involved lubricating engine components. At the time, trains needed to stop every few miles in order to manually lubricate their engines. McCoy quickly saw how inefficient this process was and it gave him an idea. What if there was an automatic lubricator that could keep engines oiled as they operated?
McCoy invented an "oil-drip cup" which was a cup that caused oil to steadily flow around the engine without the need to stop the train. He obtained his first patent titled "Improvement in Lubricators for Steam Engines" in 1872 and continuously worked to improve its design. The invention became a success and was used in long-distance locomotives, factory machines, and transatlantic ships. Later versions of the invention were even used to revolutionize oil drilling, factory tools, construction, and mining equipment.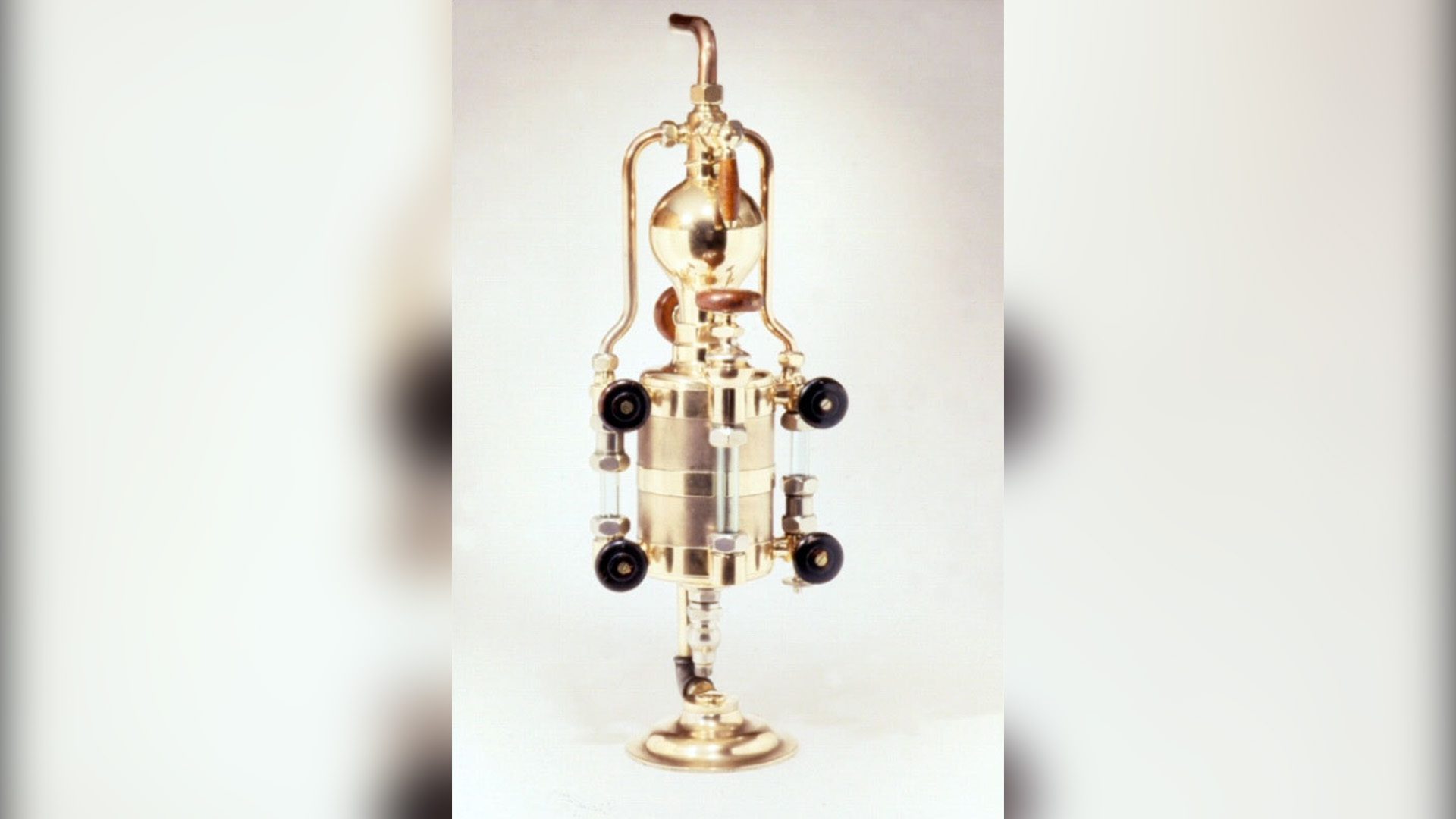 As with any good invention, however, quite a few knock-offs of McCoy's invention became available as well. It has been suspected that customers who wanted to purchase McCoy's version of the invention specifically began asking for "the real McCoy", which has subsequently become a phrase meaning authentic.
In 1920, McCoy founded the Elijah McCoy Manufacturing Company which produced lubrication devices. He also continued to design and patent new inventions including ones for a lawn sprinkler and ironing board. In 2001, Elijah McCoy was inducted into the National Inventors Hall of Fame in Akron, Ohio.
Discover the World of Creation, and uncover the history of ancient painting, calligraphy, and pottery.