The Angels Landing skyscraper, Los Angeles' newest skyscraper, will be the third-highest building in the city. Once complete in 2024, it will also be the tallest skyscraper in the United States built by Black developers. The inspiration behind the skyscraper's design? Traditional Italian hill towns.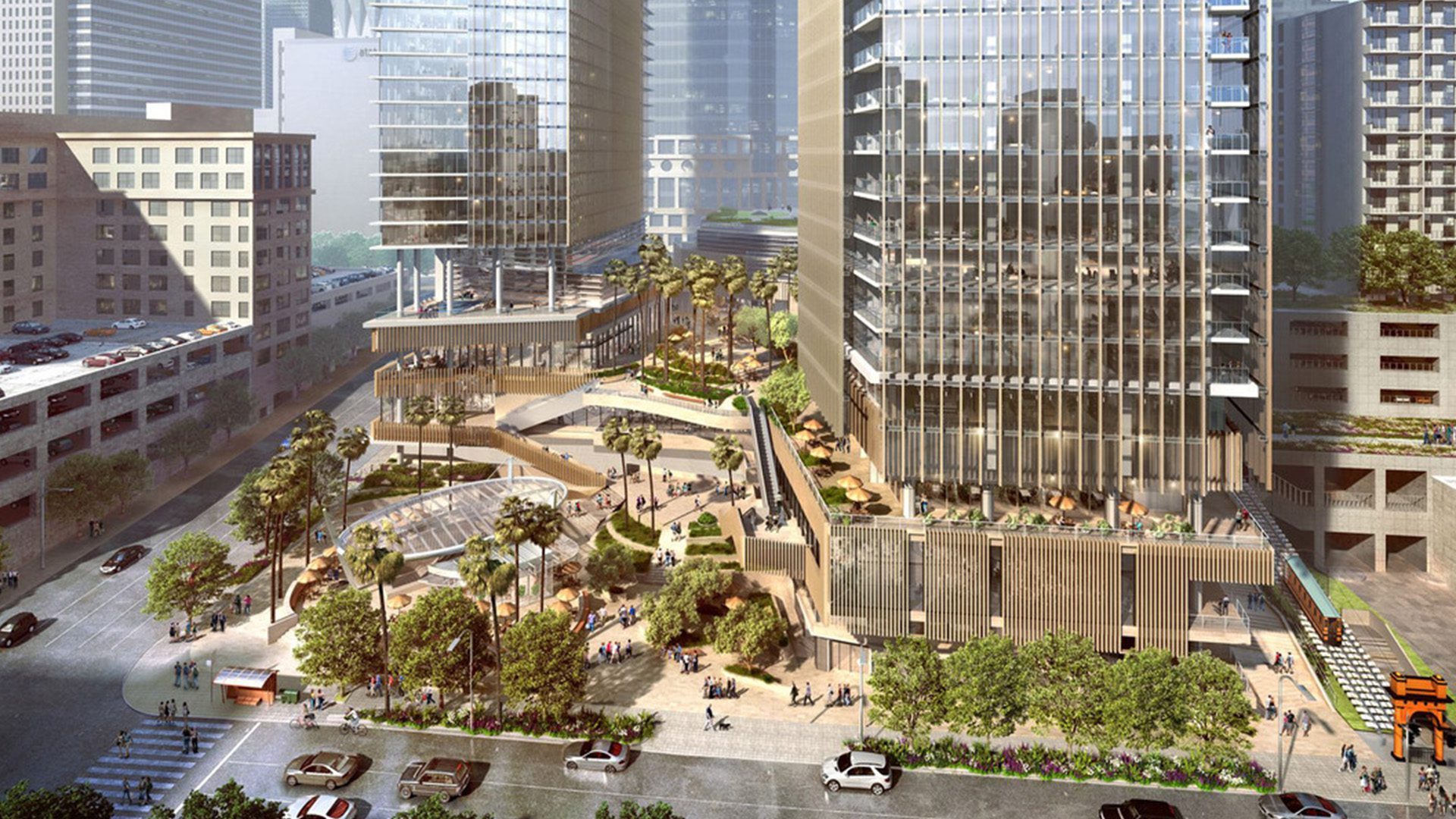 The development, designed by the Handel Firm, will be located in Downtown Los Angeles. It will feature two mixed-use towers with two five-star hotel properties, residential units, and commercial and retail space.
Additionally, the skyscraper will include a multi-level, publicly-accessible outdoor space. This outdoor space will connect the two towers and will create a pedestrian-focused area for LA residents, commuters, and tourists alike. According to Handel, "Over 56,000 square feet of open space on all these different levels create almost a modern interpretation of an Italian hill town."
Adding to this hill town ambiance, the buildings' architecture and landscape encourage the fluid movement of people into and through the site's lobbies, storefronts, and plazas. According to Handel, "The floorplate configurations vary and undulate along the plaza to create unique spaces for circulation, planting, and gathering."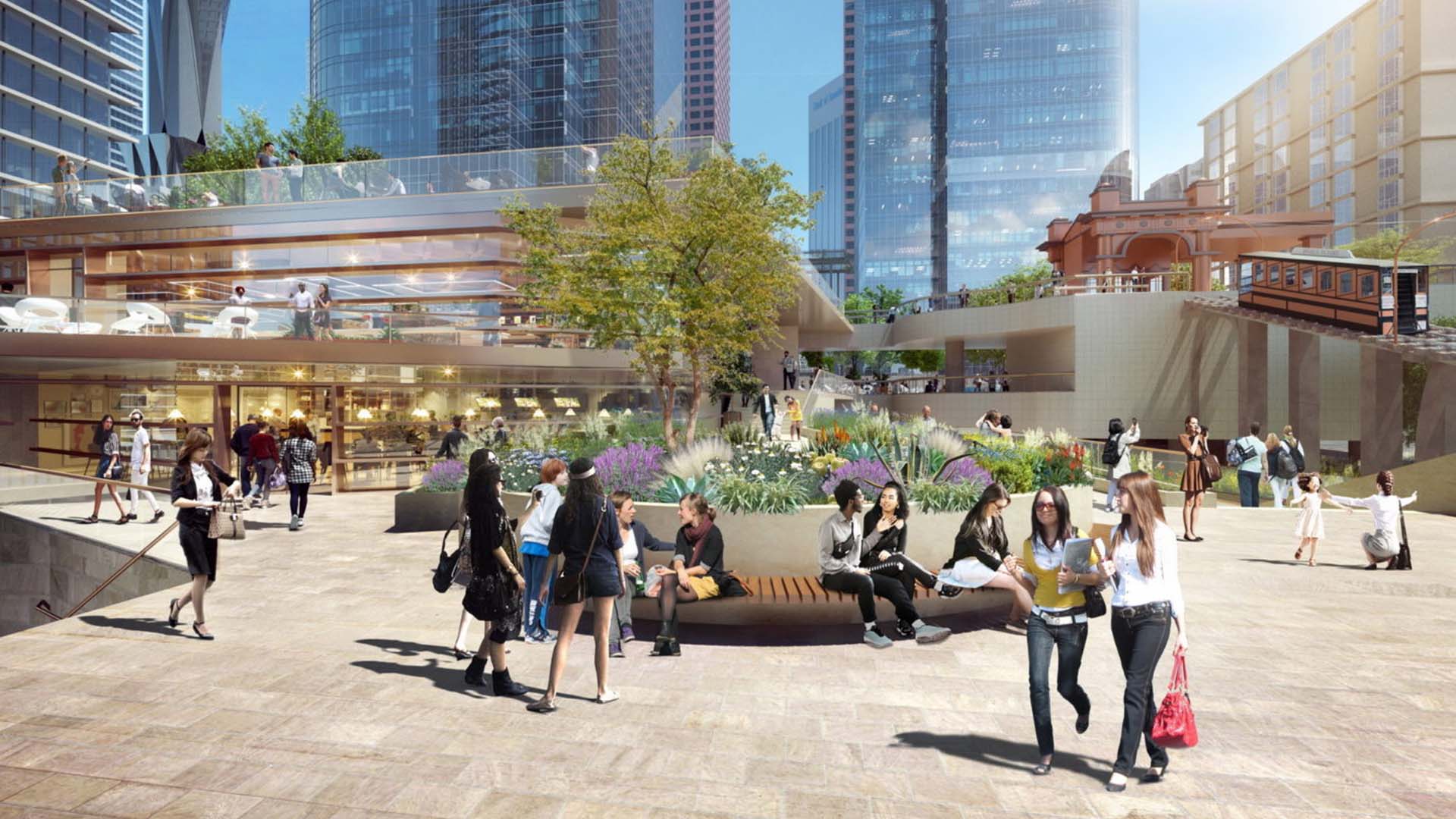 Furthermore, this outdoor space will expand the existing California Plaza and enhance the pedestrian experience of riding the Angels Flight funicular, a trolley originally built in 1901. The funicular can be seen at the right of the above photo.
For more architecture news, check out the world's first net-zero city, how AI programs help architects, the evolution of museum architecture post-pandemic, and buildings inspired by nature.