On May 15, the world's first self-driving bus service launched in Scotland. The 14-mile circuit will carry about 10,000 passengers per week between Fife and Edinburgh.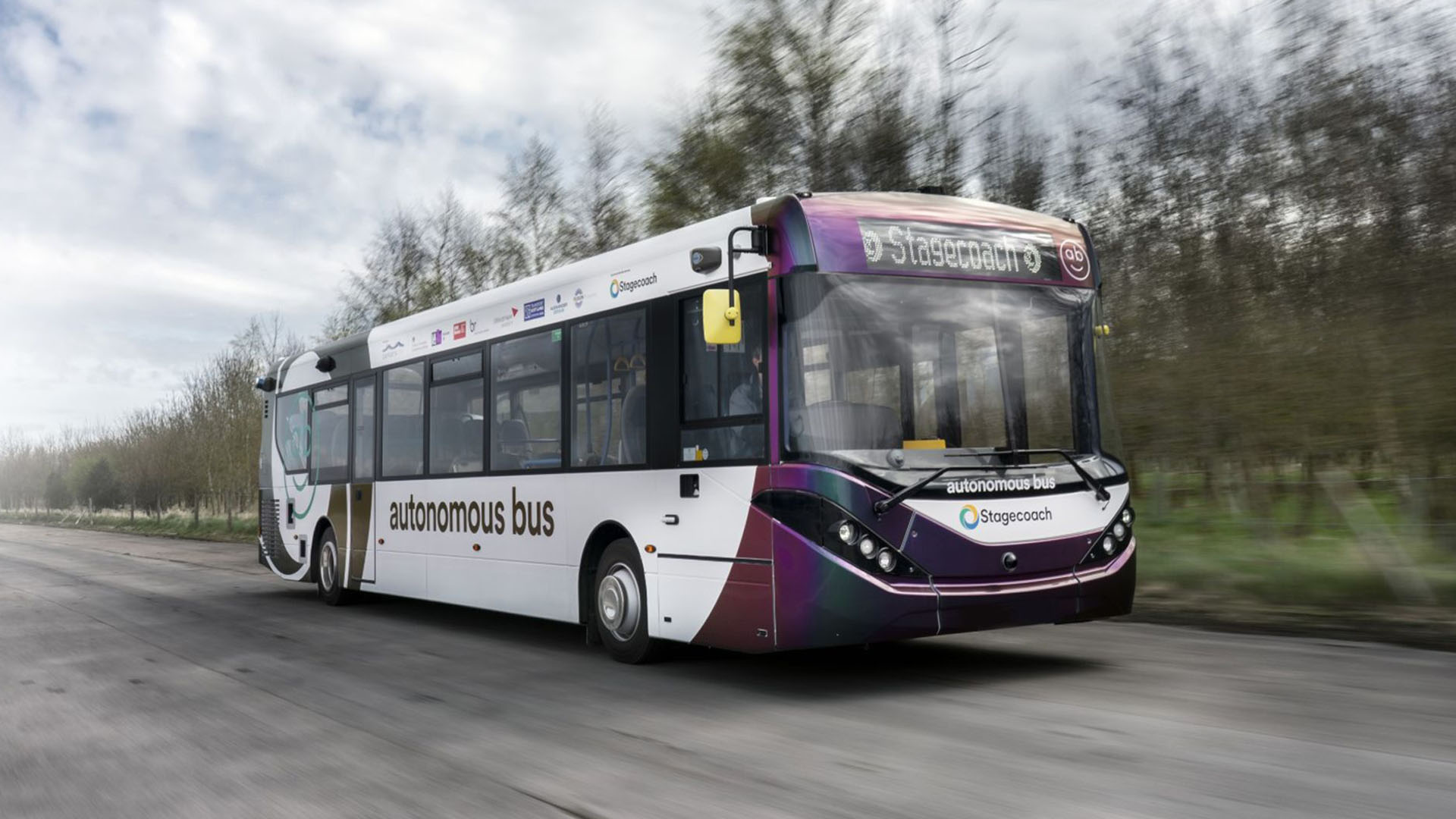 UK's Driverless Bus Service
Five of Stagecoach's single-decker buses are now in service, traveling at a top speed of 50mph. The fully autonomous buses have sensors enabling them to travel on pre-selected highways and bus lanes while navigating traffic lights and roundabouts.
The buses will be operating at Level 4 of autonomy, which means a driver will be onboard but is not needed for vehicle operation. A safety driver will sit in the driver's seat to monitor the technology, and a bus captain will help passengers with boarding and buying tickets. According to the organization, the bus captain will demonstrate what a future autonomous service could look like. 
To drive safely and efficiently, the buses are equipped with Fusion Processing's autonomous drive system and CAVStar. CAVStar combines data from sensors like cameras, LiDAR, and radar with artificial intelligence. Additionally, the buses receive information directly from traffic light systems in order to plan their speed. 
This initiative is the primary objective of the UK government's Project CAVForth (CAV is an abbreviation for connected autonomous vehicles). CAVForth was launched in 2019 to showcase autonomous driving technology and demonstrate improvements to vehicle safety. Additionally, the project will research the public's acceptance of autonomous transportation for future technology and services. 
As Jim Hutchinson, Fusion Processing CEO, added in a statement, CAVForth is an exciting showcase of how our CAVStar Automated Drive System can safely operate in a very complex driving environment. This pilot is globally significant and marks a step change in the operation of autonomous commercial vehicles on public roads."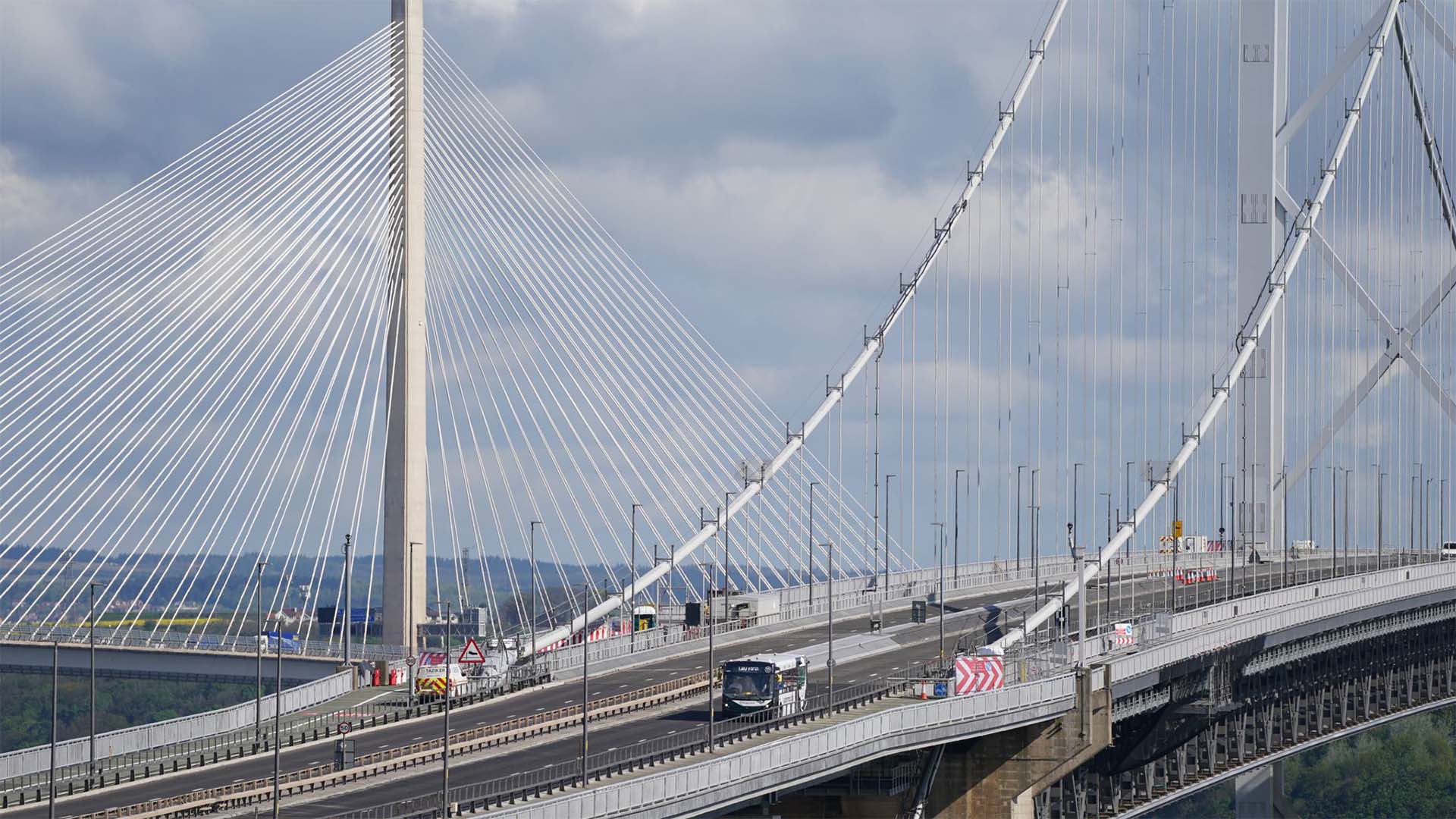 Autonomous Bus Transportation
While CAVForth marks the first self-driving bus service, it is not the first autonomous public bus. For example, in 2021, driverless electric buses began operating in Málaga, Spain, and in Singapore as part of trial programs. Autonomous buses also came to North America in 2021 thanks to New Flyer's Xcelsior AV. New Flyer launched a pilot program with the Connecticut Department of Transportation, with a fleet of Xcelsior buses shuttling passengers along a dedicated transit route between New Britain and Hartford.
Autonomous buses are especially successful with shorter routes in more contained areas. For example, the self-driving e-Palette vehicles transported athletes and officials between the Olympic Village and their sports venues throughout the 2020 Tokyo Olympics. Similarly, an Arizona retirement city home to 39,000 residents recently launched an 11-stop free, on-demand autonomous van service within a 3.4-square-mile zone.
More autonomous buses are expected to hit the streets of other cities in the near future. Notably, a consortium in Europe is developing an automated minibus service called the Horizon Europe ULTIMO project. In 2025, 45 driverless electric minibuses will be programmed to run for a year in three European cities: Geneva, Switzerland; Kronach, Germany; and Oslo, Norway.