Thanks to a partnership between Waymo and the Arizona Super Bowl Host Committee, fans at this year's Super Bowl will be able to navigate Phoenix autonomously. 
Super Bowl Navigation
Visitors that download the Waymo app can book a "Waymo Driver"; a fully autonomous Jaguar I-PACE equipped with the fifth generation Waymo driver will arrive. The taxi can pick up visitors 24/7 from the Phoenix Sky Harbor International Airport and around downtown where many pregame festivities will occur. The Super Bowl venue itself, State Farm Stadium, is not located in Waymo's service area.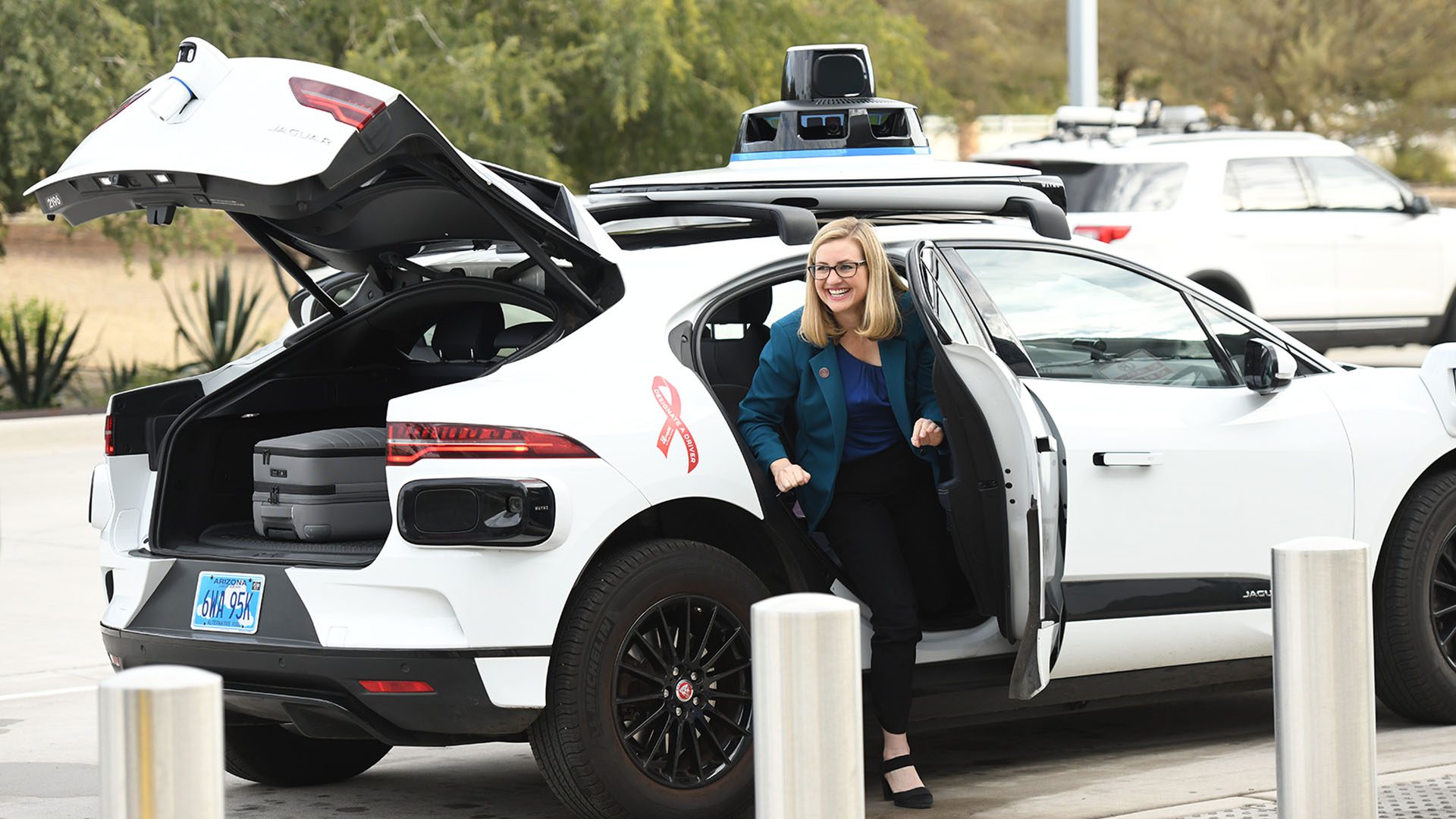 This partnership makes Phoenix Sky Harbor the first airport in the world where travelers can take a Waymo autonomous vehicle as their transportation to and from the airport. As Phoenix Mayor Kate Gallego said at the service launch event, "Phoenix is leading the future of mobility and modernizing how the world will experience travel. The exciting technology offers our customers an additional option for traveling to the airport in a clean, sustainable, and technologically advanced mode of transportation."
Waymo's Autonomous Taxi Service
Owned by Alphabet, Waymo launched its first autonomous taxi service in the Phoenix area in 2017. They started with having a specialist on board but began offering fully autonomous rides to the public in October 2020. The rides were originally geocaches to a 50-square-mile service area that encompasses parts of Chandler, Tempe, Mesa, and Gilbert. 
Waymo expanded this service area in November 2022, allowing its Trusted Tester participants to take autonomous rides to and from downtown Phoenix and the Airport with an autonomous specialist in the vehicle. At the Super Bowl announcement launch event, Waymo announced that anyone can now hail a Waymo to ride between the airport and downtown Phoenix without an autonomous specialist.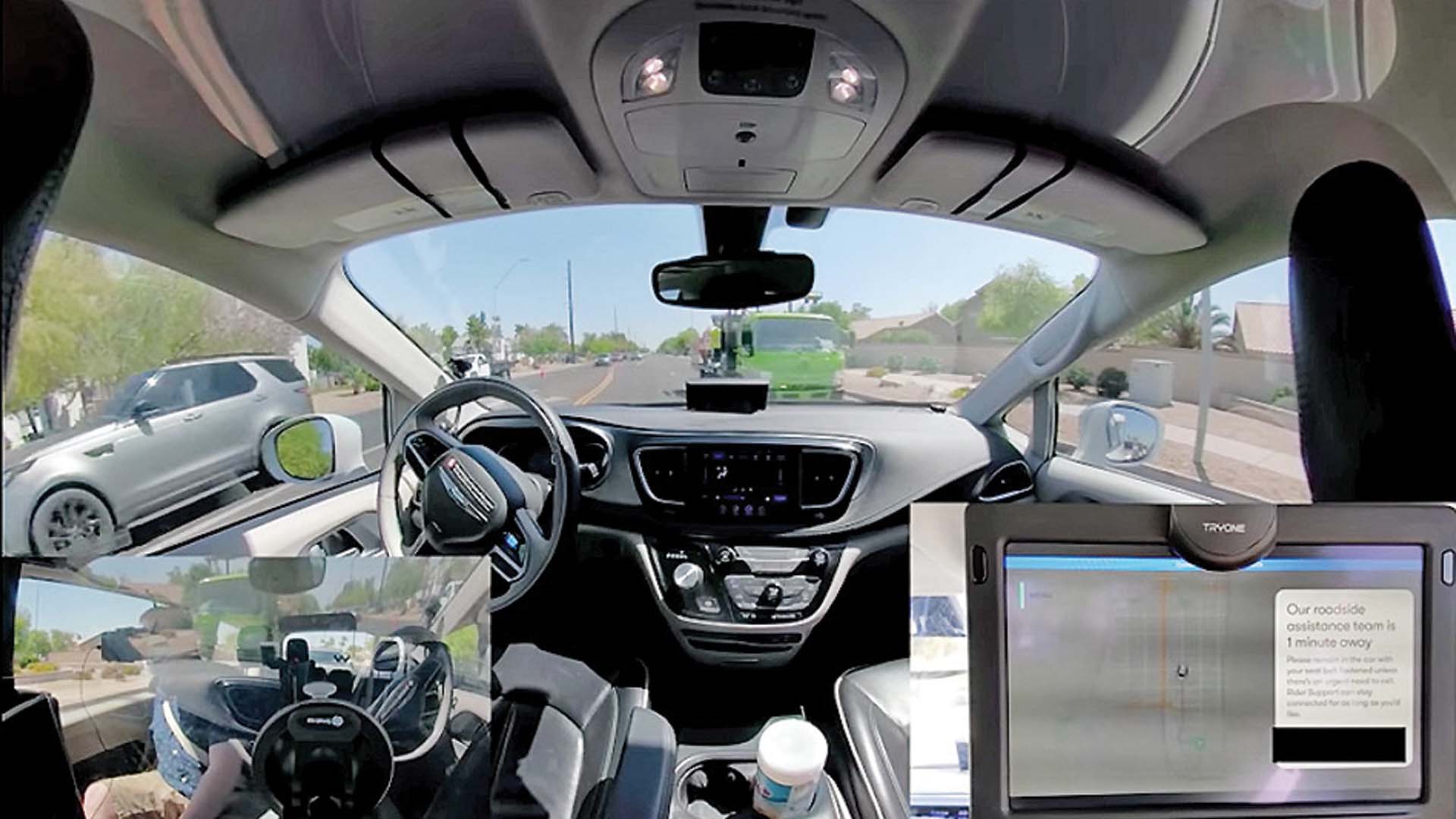 In 2021, Waymo also launched its service in San Francisco. Currently, the autonomous ride-hailing service in certain parts of the city is for select public riders and Waymo employees.