Before the Eagles and the Chiefs take the field this Sunday, a great deal of work must take place to prepare the stadium. Check out the engineering behind State Farm Stadium's retractable field and roof.
Retractable Field
State Farm Stadium is one of only two NFL sites that has an operable retractable field. The playing field's natural grass grows outside to take advantage of maximum sunlight, water, and nourishment. Before a game, the field crew brings the grass into the stadium on a field tray that has 546 steel wheels that rest on 13 railroad-like tracks. 
The field tray design included groundbreaking research and verification testing to provide a suitable football-playing surface and perfect ingredients for grass growth and health. NFL Field Service Director Nick Pappas described the benefits of the retractable field, explaining, "For weather purposes, we can bring it in on cold nights if we need to or bring it in if we're getting too much rain, or if we want to make sure we get rain, we can bring it outside the building," said Pappas. "It gives us a lot of flexibility having a mobile tray like this."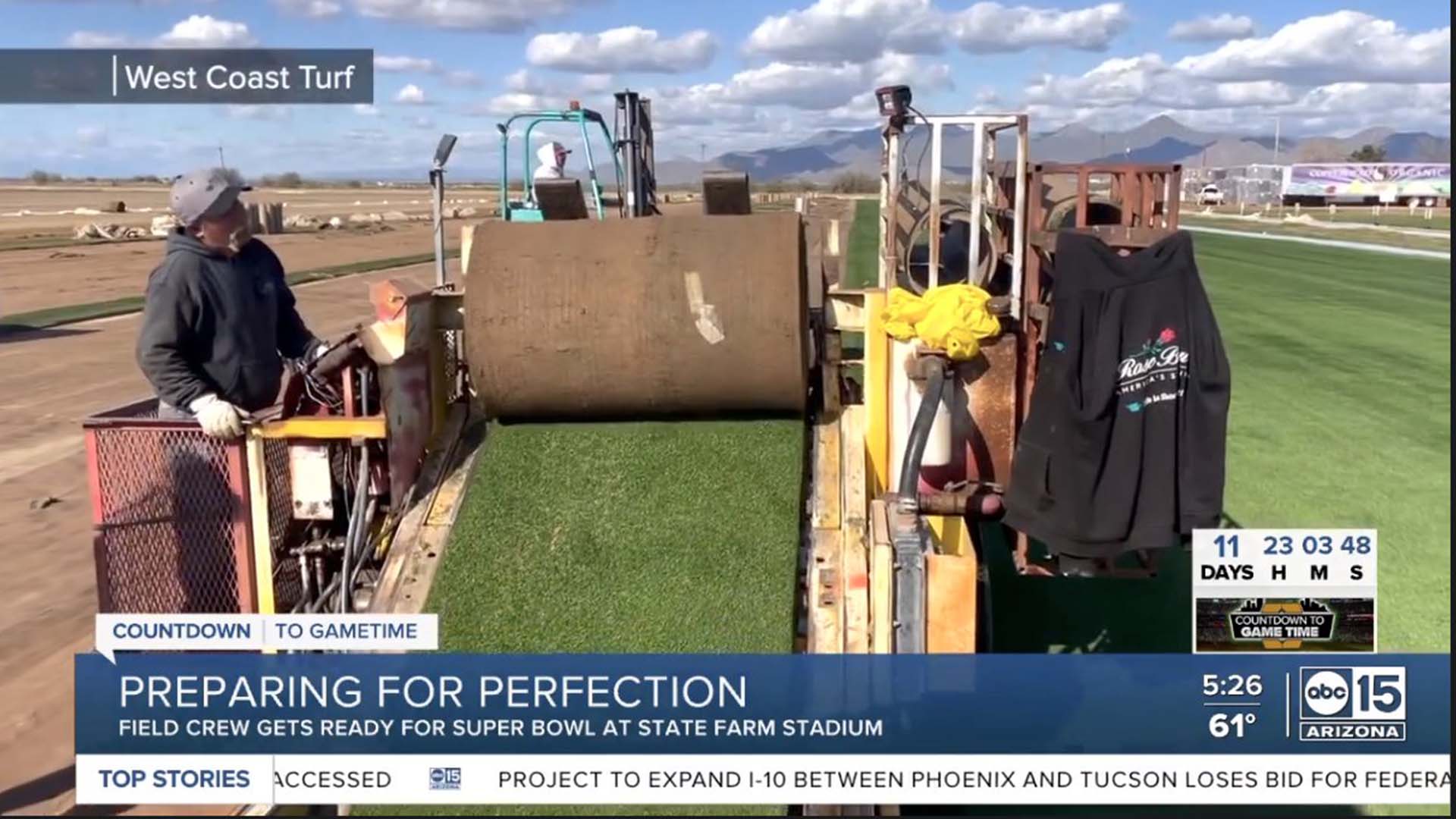 The sod that will be used for the big game has been specifically growing on plastic for the Super Bowl for years in Scottsdale, Arizona. The plastic helps the field develop a more extensive root system and prevents the roots from growing into the ground. To prepare for the Super Bowl, NFL Field Director Ed Mangan described that "The whole field was excavated, removed the surface that was here, and then everything is laser graded so it's perfectly smooth, perfectly flat, and then we bring the sod in."
Retractable Roof
In addition to the unique grass, the stadium also has a retractable roof. 100,000 square feet of the 500,000-square-foot roof is retractable and consists of two 180-feet long by 240-feet wide retractable panels. The retractable panels can provide air conditioning in Arizona's hot summers and take advantage of the desert climate during the winter months. The fabric roof also allows light to fill the stadium, even if the roof panels are closed.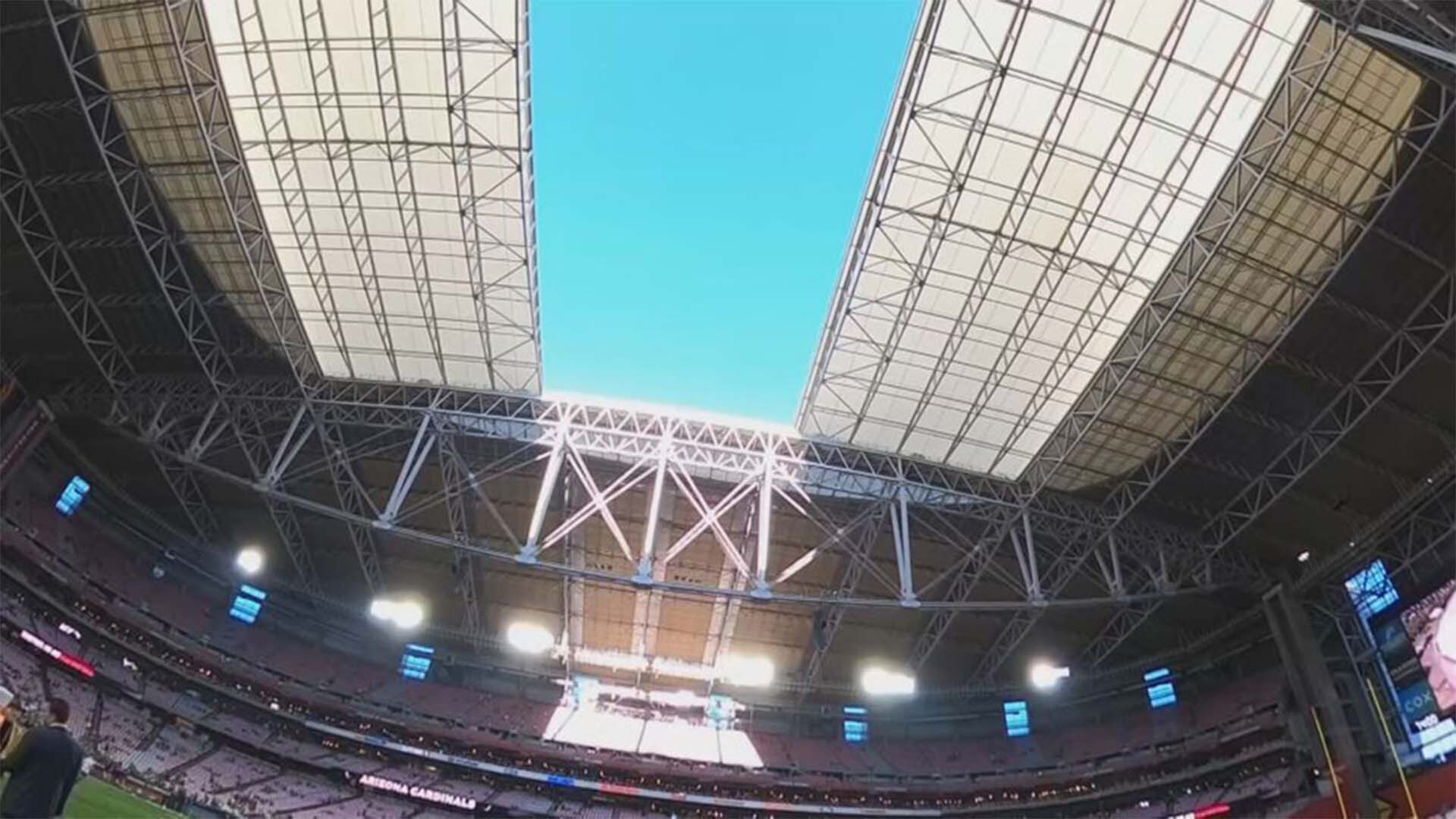 For the Super Bowl, barring inclement weather, the retractable roof will be open.