The world's first electric air taxi network is currently being developed for the 2024 Paris Olympic Games next summer. The network would ferry passengers between three airports in the Paris area and a "vertiport" installed on a barge in the Seine River.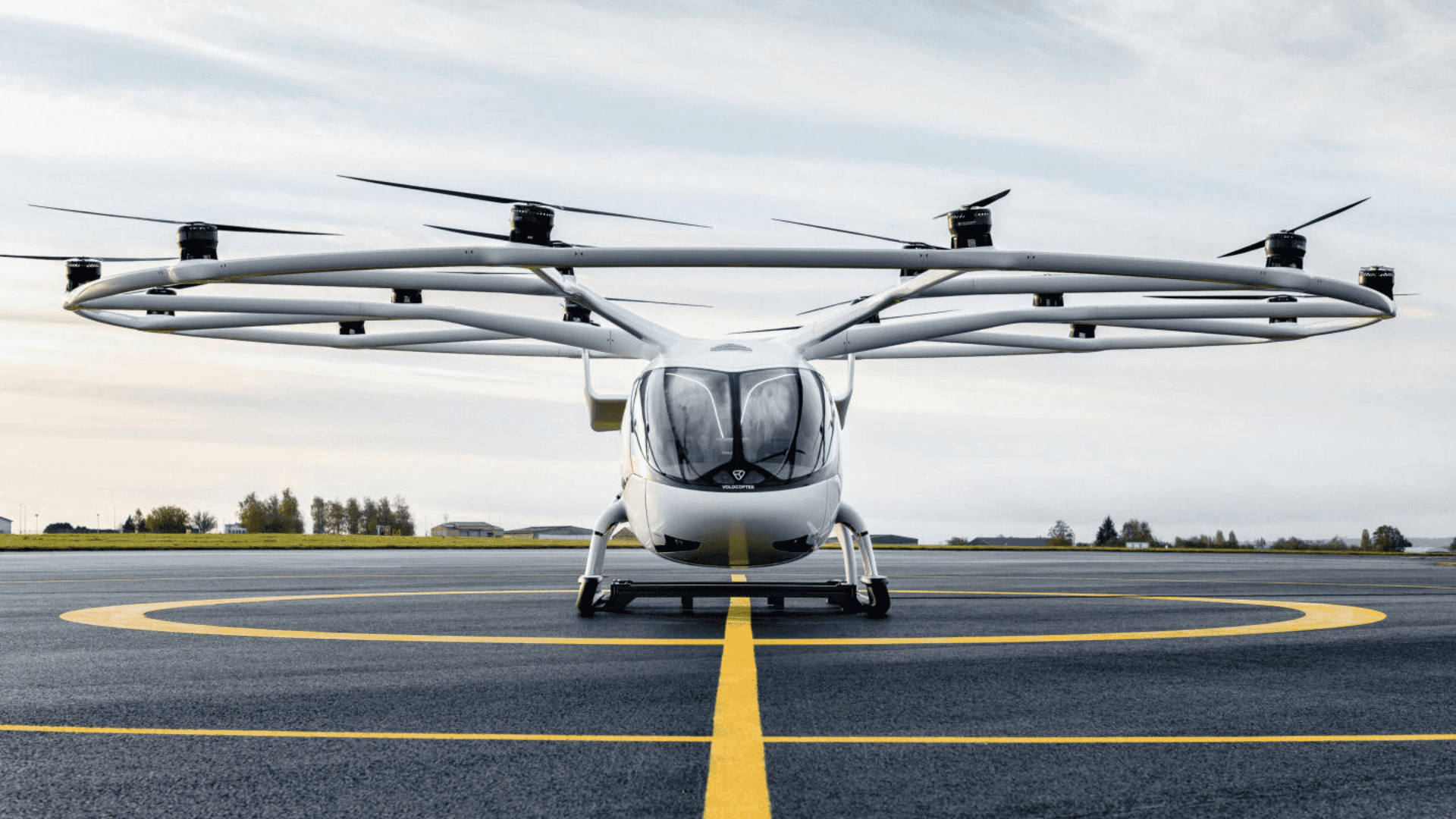 VoloCity and the Olympics
The VoloCity air taxi is made by German firm Volocopter. With a maximum airspeed of 68 miles per hour, the eVTOL (electric vertical take-off and landing) aircraft has room for a pilot and a passenger. Experienced helicopter and airplane pilots will be trained to fly the VoloCity, which reportedly has a simple digital flight control system. 
Volocopter has been collaborating with Groupe ADP, which operates Paris airports, RATP, the state-owned metro and bus operator, and the Ile-de-France region government on this project. With their help, Volocopter has made over 20 test flights spanning 125 miles in the Paris region.
VoloCity made its public debut at the International Paris Air Show with a 15-minute flight. As the CEO of Volocopter, Dirk Hoke, stated, "Together with our French partners, we will take command in decarbonizing aviation, slowly but surely. Paris Air Show 2023 is the ultimate opportunity to show thousands of people the benefits of electric air taxis daily."
To fly in time for the Olympics, Volocopter still needs permission from the European Union Aviation Safety Agency. Even without this greenlight, the company has already received over 300 pre-orders from private firms for its aircraft. 
Beyond bringing passengers to their destinations in cities or offering tourist flights, Volocopter is also collaborating with air rescue operator ADAC Luftrettung to help save lives by deploying eVTOLs in emergency medical services.
eVTOL Development
The development of eVTOLs has increased across the world, with many companies recognizing their environmental benefit, as they are fully battery-powered. One figure estimates that the global eVTOL market will reach $34.92 billion by 2023, growing at a CAGR of 12.6% from 2023. 
Because of this forecasted growth, the Federal Aviation Administration is currently working on its policies for electrical vertical takeoff and landing vehicles (eVTOLs), along with governing interactions between eVTOLs and ground infrastructure. 
The FAA offered one recent exception, however. The organization issued a Special Airworthiness Certification to Alef, a company that is behind a fully electric vehicle that can both fly and travel on roads. This certification restricts the vehicle to be used for purposes such as exhibition, research, and development. It also limits the locations where Alef is permitted to fly.