Space Perspective, which describes itself as "Earth's leading luxury spaceflight experience company", unveiled its Spaceship Neptune in April. Space Neptune is a space balloon that takes guests on a luxury six-hour round trip journey to the edge of space and back.
Spaceship Neptune's eight passengers and one pilot will experience the flight in the ship's luxurious, pressurized lounge equipped with 360-degree panoramic windows. The lounge features plush reclining chairs, tables, couches, and even a cocktail menu. Passengers can also enjoy the ship's telescope, interactive screens, and a Wi-Fi connection.
If you can't envision what your trip to space will look like as you travel the 6 hour journey, try our 3D walkthrough of the Space Lounge! Head over to our website to check out what the largest windows ever flown to space will look and feel like. https://t.co/DqhAhruQSt pic.twitter.com/Ynv8GBoYxO

— Space Perspective (@SpacePerspectiv) April 15, 2022
Spaceship Neptune comprises Space Balloon, Reserve Descent System, and Neptune Capsule. The capsule remains secured to the SpaceBalloon the entire flight. SpaceBalloon, which runs on renewable hydrogen and no rockets, lifts Spaceship Neptune to space. There is no blast-off but a slow 12mph rise instead. The Reserve Descent System, situated between the capsule and the balloon, features a backup descent system of four parachutes. The parachutes can take over the primary systems instantaneously in case of an emergency.
Space Perspective's tourism spaceship reaches a lower altitude than other space tourism flights at 30 miles above sea level. For example, Virgin Galactic reaches 50 miles and Blue Origin reaches 60 miles. However, there is no special training required to travel in Spaceship Neptune. Additionally, because of its slow ascent, anyone medically fit to fly on a commercial airline can ride in Spaceship Neptune.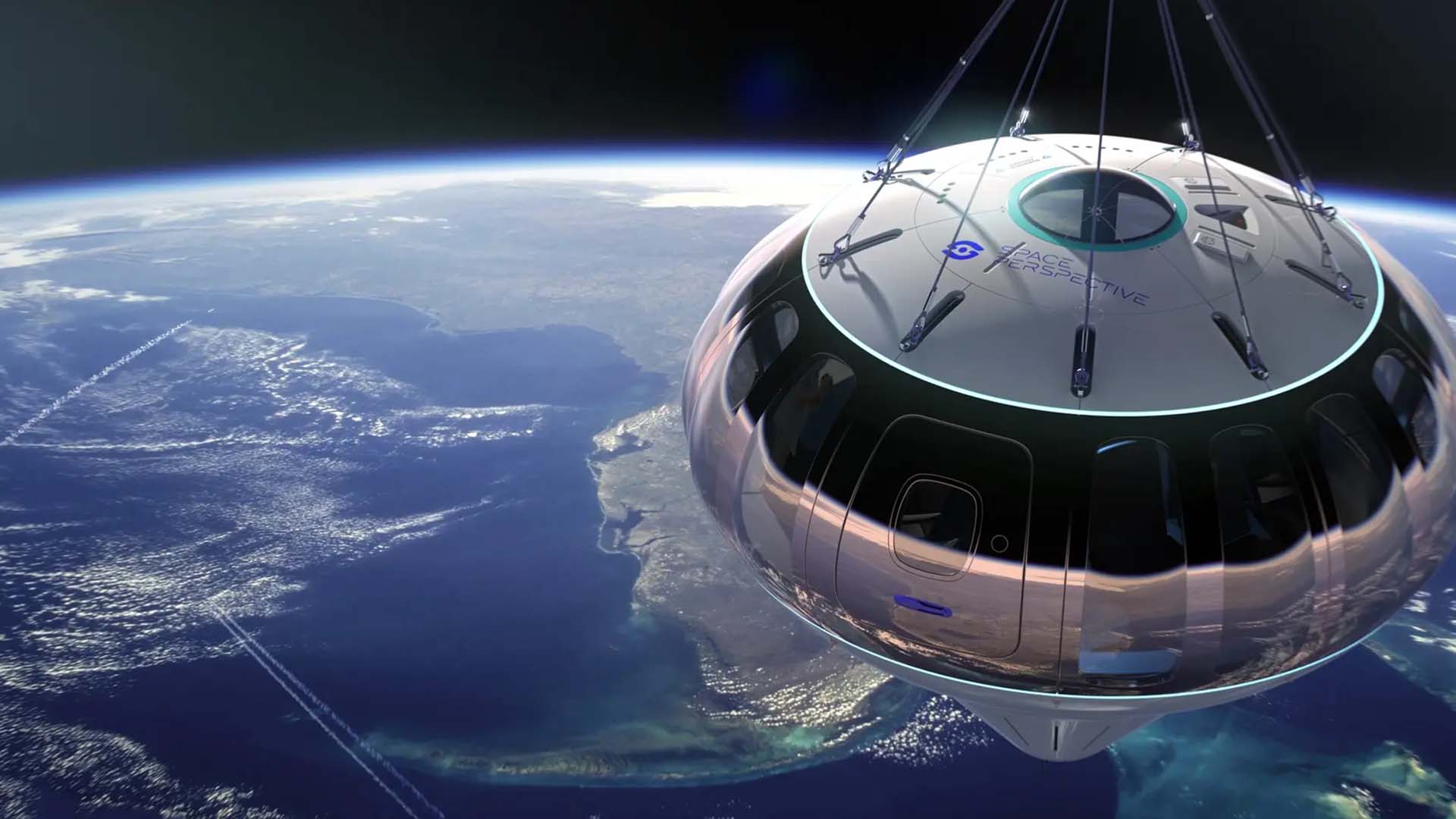 According to the company, Spaceship Neptune is the world's first and only carbon-neutral spaceship. Each journey is close to zero emissions; emissions that can't be eliminated are offset with contributions to Cool Effect, a carbon offset provider. The lounge is also built using sustainable materials, such as the bar top being made from a decommissioned SpaceBalloon. After each flight, the SpaceBalloon is recycled and upcycled. Every other component of the spaceship can be reflown.
Space Perspective hopes to start launching these luxury space tours from the Kennedy Space Center in Florida in late 2024. The company plans to take 25 flights in the first year; 600 tickets have already been sold.
For more travel and tourism blogs, check out the most innovative cities of 2022 to visit, how to reduce your carbon footprint while traveling, packing hacks, and natural wonders to visit on a budget.