According to recent studies, "space hotel" is the most searched for and the second most talked about future travel topic in the past year. What are space hotels and are they the future of travel?
The First Space Hotel
Plans are already underway to open the first-ever space hotel/business park by 2027. Commercial real estate company Above: Space Development Corporation, formerly known as Orbital Assembly, is behind the project. The company currently has two space stations planned: Pioneer and Voyager.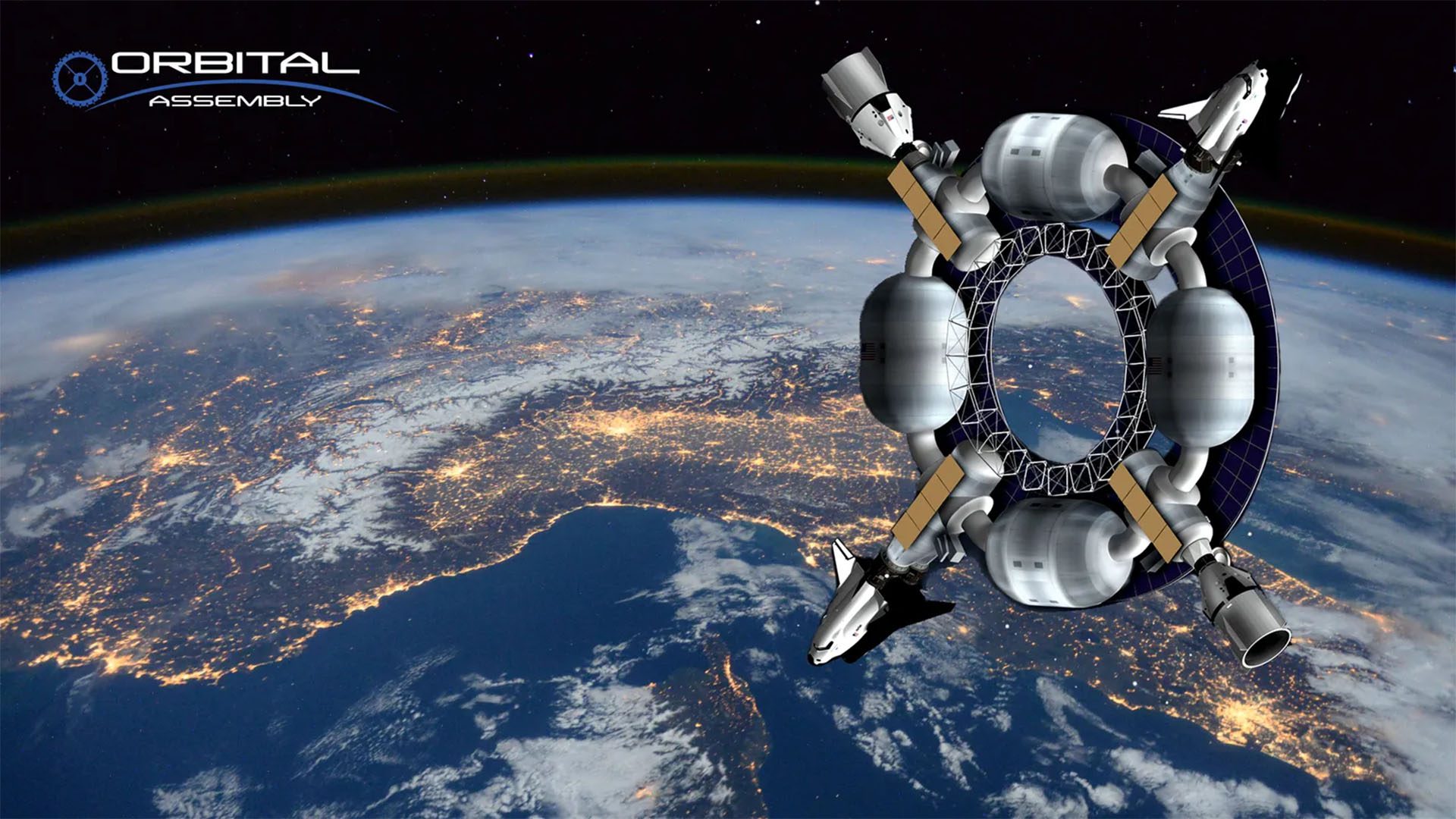 Both stations will provide facilities in low-Earth orbit for businesses, scientists, and tourists. The hotels will offer tourist activities, such as floating around in gravity, stargazing, and enjoying unique activities like low-gravity basketball and trampolining. Visitors will also have the opportunity to participate in scientific research and development projects that Above Space's partner companies and clients are looking to perform. 
Unlike existing or previous space stations, Pioneer and Voyager will include a rotating structure to simulate gravity at its edges so the amount of gravity is variable depending on where you are in the station. As Rhonda Stevenson, president and CEO of Orbital Assembly, explained, "We have a scalable architectural plan to go from a microgravity environment to a hybrid gravity environment to provide at least partial gravity to areas of the station so that people might have more comfortable congress."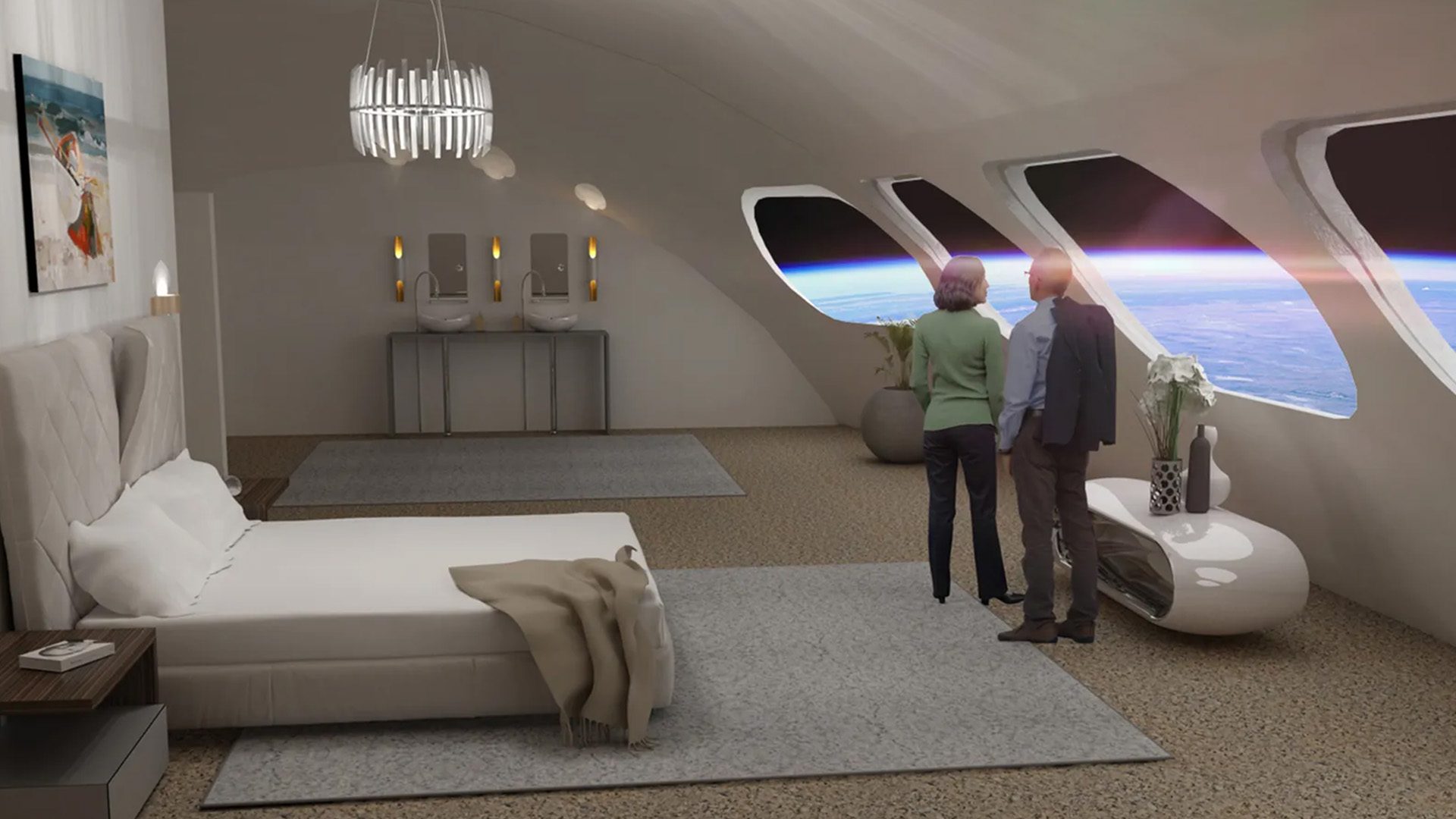 If all goes to plan, Pioneer Station will be available first and will be able to hold 28 people at a time. Above Space's website currently advertises Pioneer as the world's first business park in space, with the capacity and onsite staff to support space business needs. Voyager Station will be a larger hotel capable of holding up to 400 occupants at a time. 
Space Travel on Earth
If you can't wait until 2027, there are many stays here on Earth that could suffice. For example, you can spend the night in the original Area 55 Futuro House in California. This solar-powered, off-the-grid home is as close to a spaceship as you can get.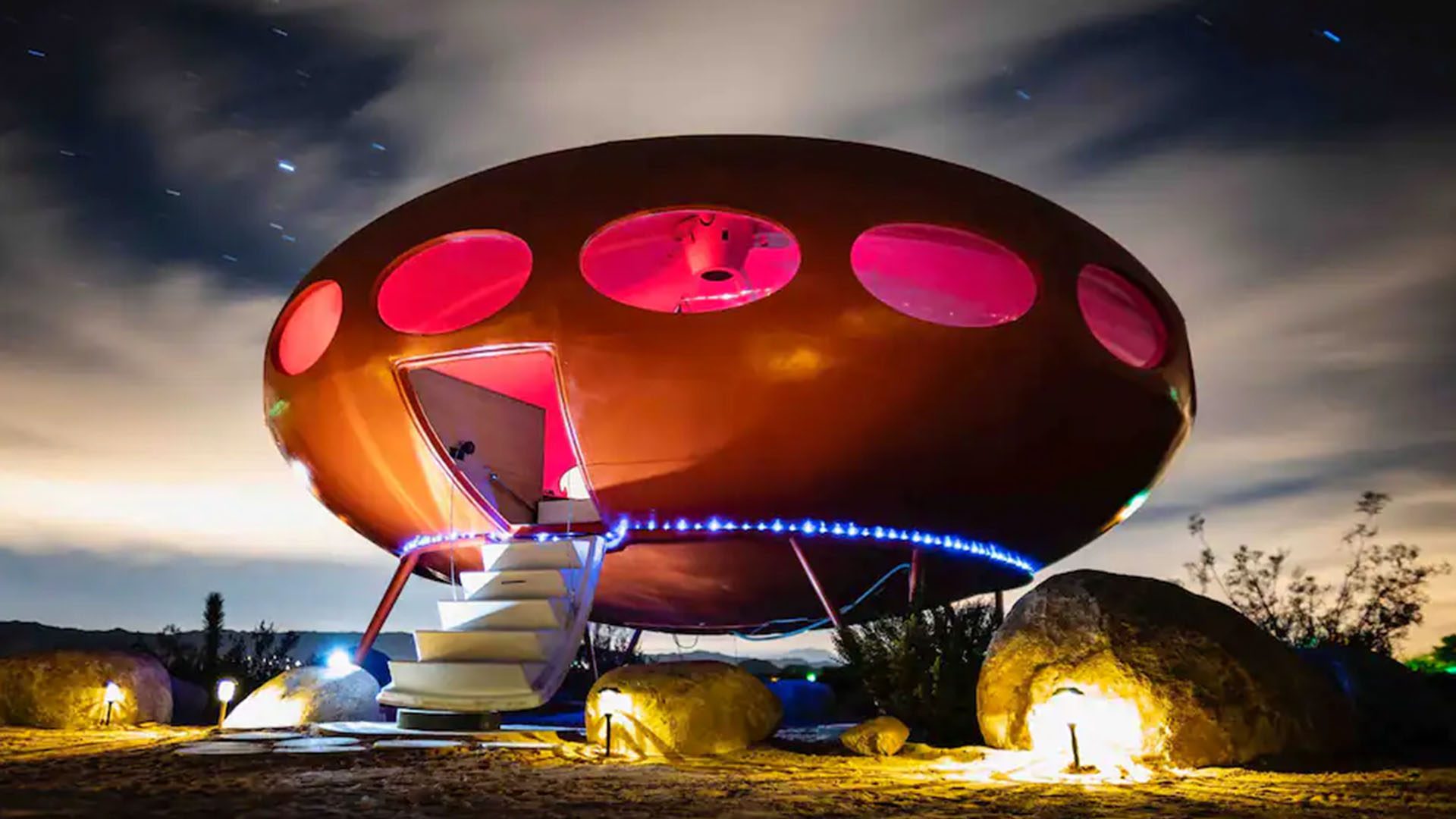 To experience the dormitory-like nature of a spaceship, check out the Galaxy Pod Hostel in Reykjavík, Iceland. The hostel offers dorms and sleeping capsules where you can crawl into your sleep pod and dream of the galaxies.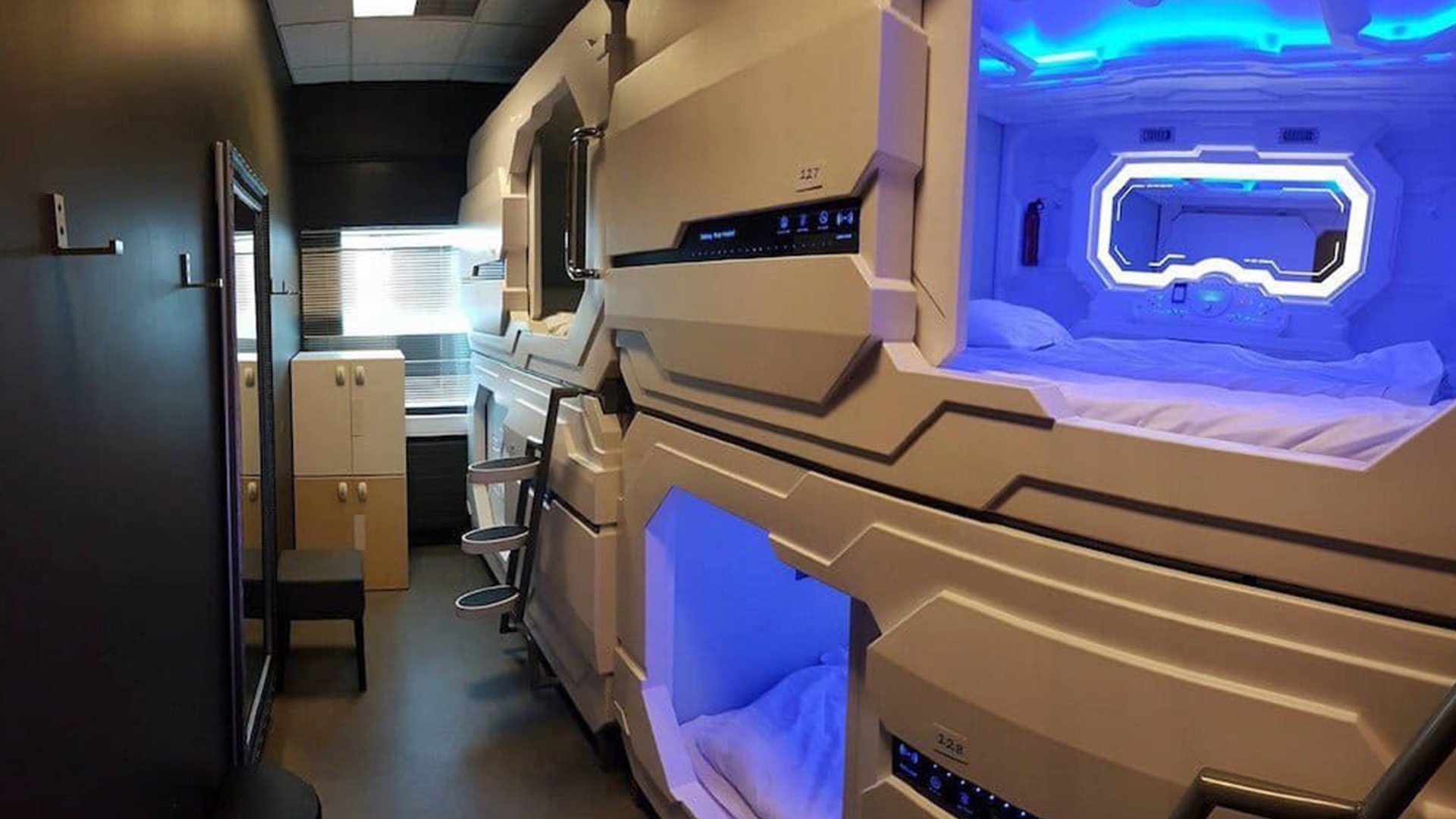 Or, if you want to stay in a completely space-themed hotel, head to the Grande Centre Point Space Pattaya in Thailand. The hotel features many space aspects including façades inspired by space shuttles and space-themed facility settings, such as a waterpark and the "Astro Club," an indoor family playground complex.