Matter, the new smart home connectivity standard, is officially live. On November 3, the Matter Launch Event took place in Amsterdam to showcase industry leaders and the first Matter products. 
Matter 1.0 and Launch Event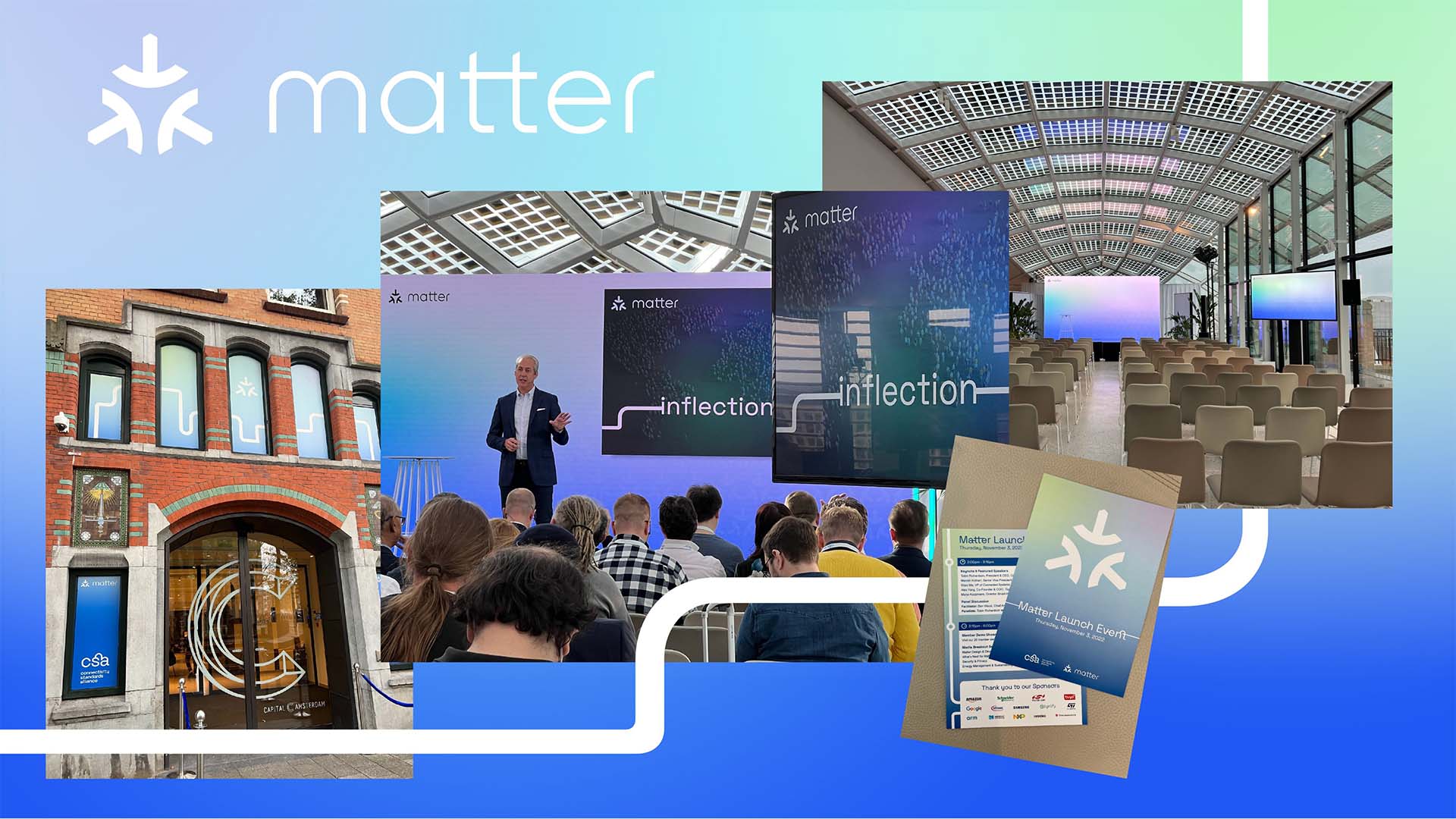 At the event, the Connectivity Standards Alliance announced that 190 products are now certified or close to gaining certification in the first Matter categories. These products include smart lighting, plugs, thermostats, shades, sensors, and locks. 
The first rollout also includes Matter controllers and bridges that enable devices to talk to each other and act as an interface for users to control the devices. This includes the Google Nest Hub Max, Amazon Echo Smart speaker, Google Home app, and Apple Home app. 
Additionally, Matter test labs are now open for certification, the software development kit is complete in GitHub, and companies can start manufacturing, upgrading, and getting approved. 
During the event, many companies gave updates on their progress with Matter. For example, Amazon announced that 17 Echo devices will support Matter for plugs, switches, and bulbs by the end of the year for Androids. In early 2023, Amazon will add more devices and iOS capability. As Marja Koopmans, Amazon's director of smart home and health, explained, "This approach allows us to begin rolling out Matter support for the most common device types, and the most prevalent network in customers' homes."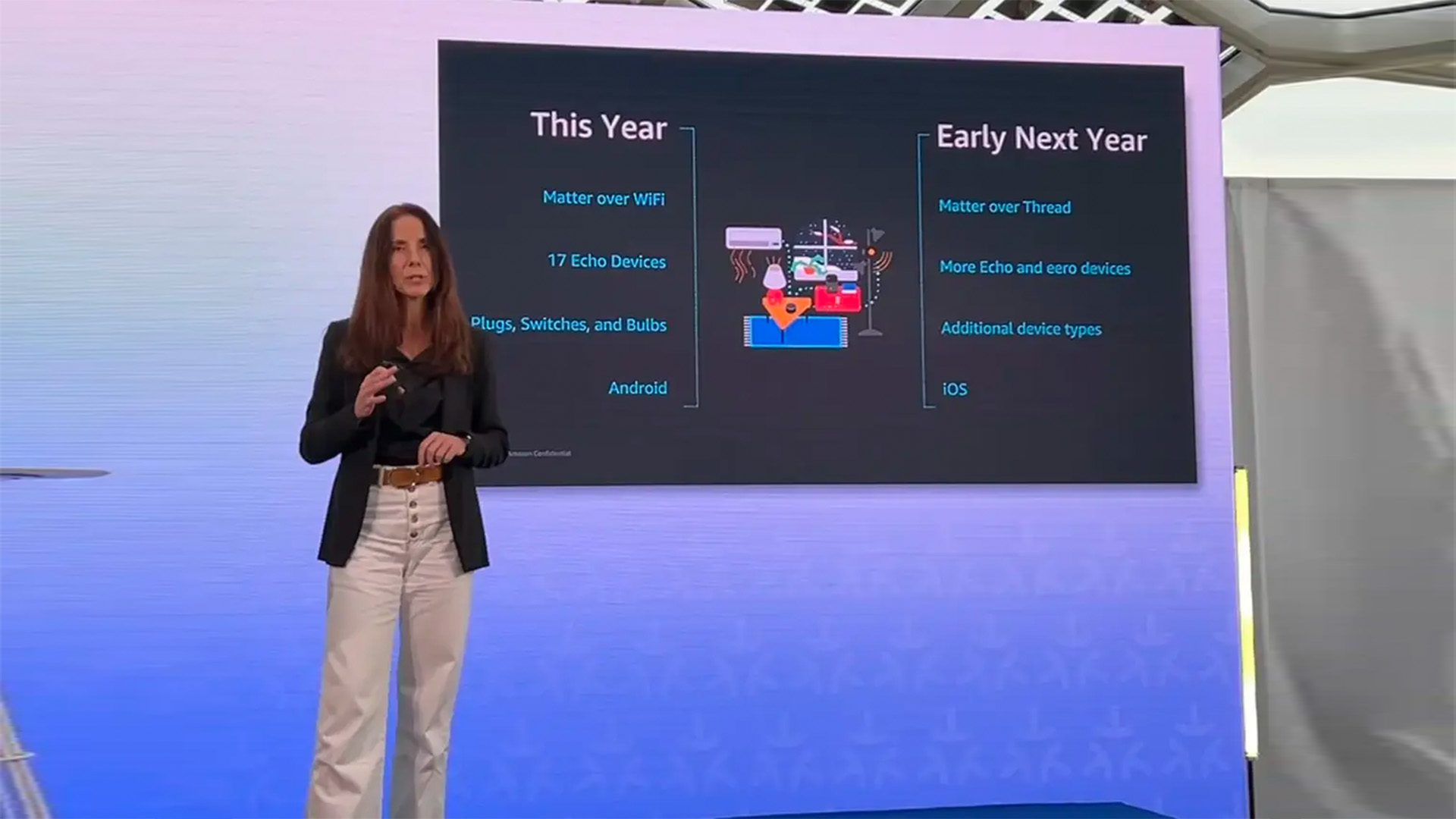 Philips Hue Bridge announced that all users will be able to install a free software update in early 2023 that will make most Hue lights and accessories Matter compatible. Similarly, smart home product provider Aqara announced that 40 existing Aqara Zigbee devices will gain access to Matter in December 2022. These devices range from smart sensors to radiator thermostats to curtain controllers. 
Matter also announced its plan for a biannual release cycle, which will deliver key updates twice a year. The next release will take place in 2023 and will likely add new categories such as robot vacuums, smart home cameras, and smoke detectors. 
What is Matter?
Developed by Amazon, Apple, Google, Samsung, and over 250 more companies, Matter promises to fix smart home interoperability by enabling different smart-home products and systems to all work with one another, regardless of their brand. This means, for example, that someone with an iPhone will be able to operate a Google Smart Home.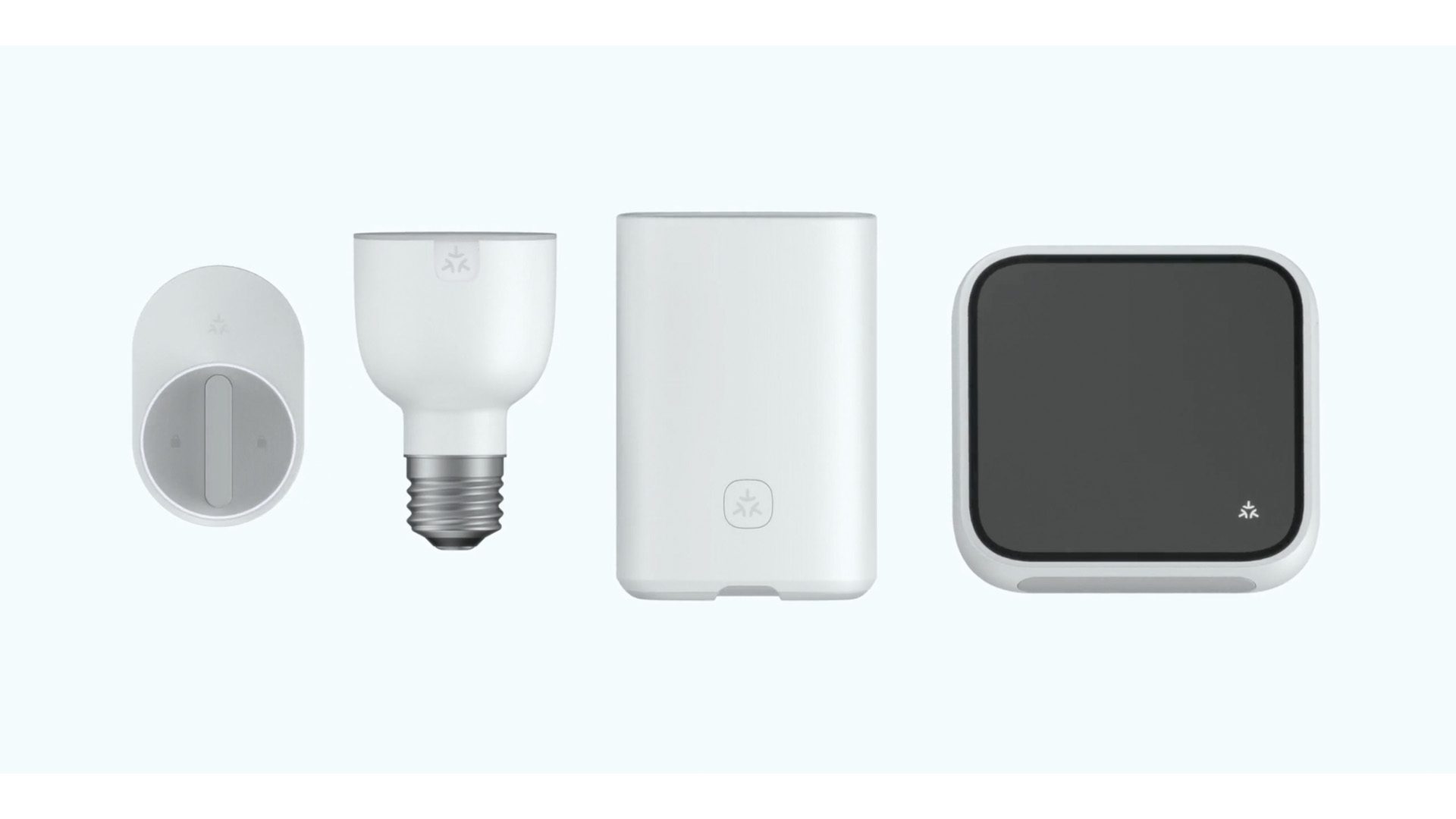 Matter devices will also be able to talk directly to each other, such as a door lock and light bulb. This will make the smart home faster and more responsive. It also will make the smart home easier to set up—compatible devices automatically show up on a smartphone. 
Additionally, devices will be able to be controlled by more than one smart home ecosystem or voice assistant. Matter operates entirely locally over IP and is designed to talk to the cloud easily, but does not require the internet or the cloud to work.  
For more technology news, check out the evolution of the cloud, Europe's new rules of the internet, how AI technology could help us talk to animals, and London's Digital Art Week.
To find out more about the current state of the digital world and the cloud, tune in to Tomorrow's World Today on the Science Channel at 8:30 am ET on Saturday, November 12, and Discovery at 6:30 am ET/PT on Sunday, November 13.