Singapore-based company VIZZIO Technologies "cloned" all of Singapore to create the world's biggest digital twin of an entire nation.  The 1:1 scale model of 3D Singapore was created in two weeks and is divided into 1 square meter titles, totaling 728,000,000 tiles. 
Digital twins are a virtual replication of the physical world. They collect information and data via tools like sensors and drones which are then combined with advanced analytics, machine learning, and artificial intelligence. 
Singapore's Digital Twin
Before VIZZIO created the world's largest digital twin, Singapore funded a $73 million, data-rich digital replica of the nation called Virtual Singapore in 2014 as a part of its Smart Nation effort. Virtual Singapore, powered by the 3DEXPERIENCE PLATFORM, used images and data to allow users to visualize how the city will be developed and evolve in response to population growth, new construction, and more. 
In February 2022, Bentley Systems and GPS Lands Singapore created the world's first digital twin of an entire nation in Singapore. Unlike Virtual Singapore's 3D mapping, Bentley's digital twin can be constantly updated in response to new data. To develop Singapore Digital Twin, aircraft with laser-scanning capabilities captured digital terrain and surface data. which was combined with aerial images onto a single platform.
In June 2022, VIZZIO utilized satellite data, thousands of satellite photos, and the company's 3D modeling technology to enable computers to produce a 3D reconstruction. This world's biggest digital twin reconstructs the entire city, block by block, street by street. Via sensors, drones, and other tools, it can collect information in real time. 
Singapore's digital twin will be used to improve sustainability efforts and lessen environmental concerns. For example, Singapore's government committed to deploying at least two gigawatt-peak solar energy by 2030—equivalent to powering about 350,000 households for a year. The digital twin's building model data will help plan solar panels' locations.
VIZZIO's Next Steps
VIZZIO announced that it will soon launch a metaverse version of Singapore for the entire world's enjoyment and gamification.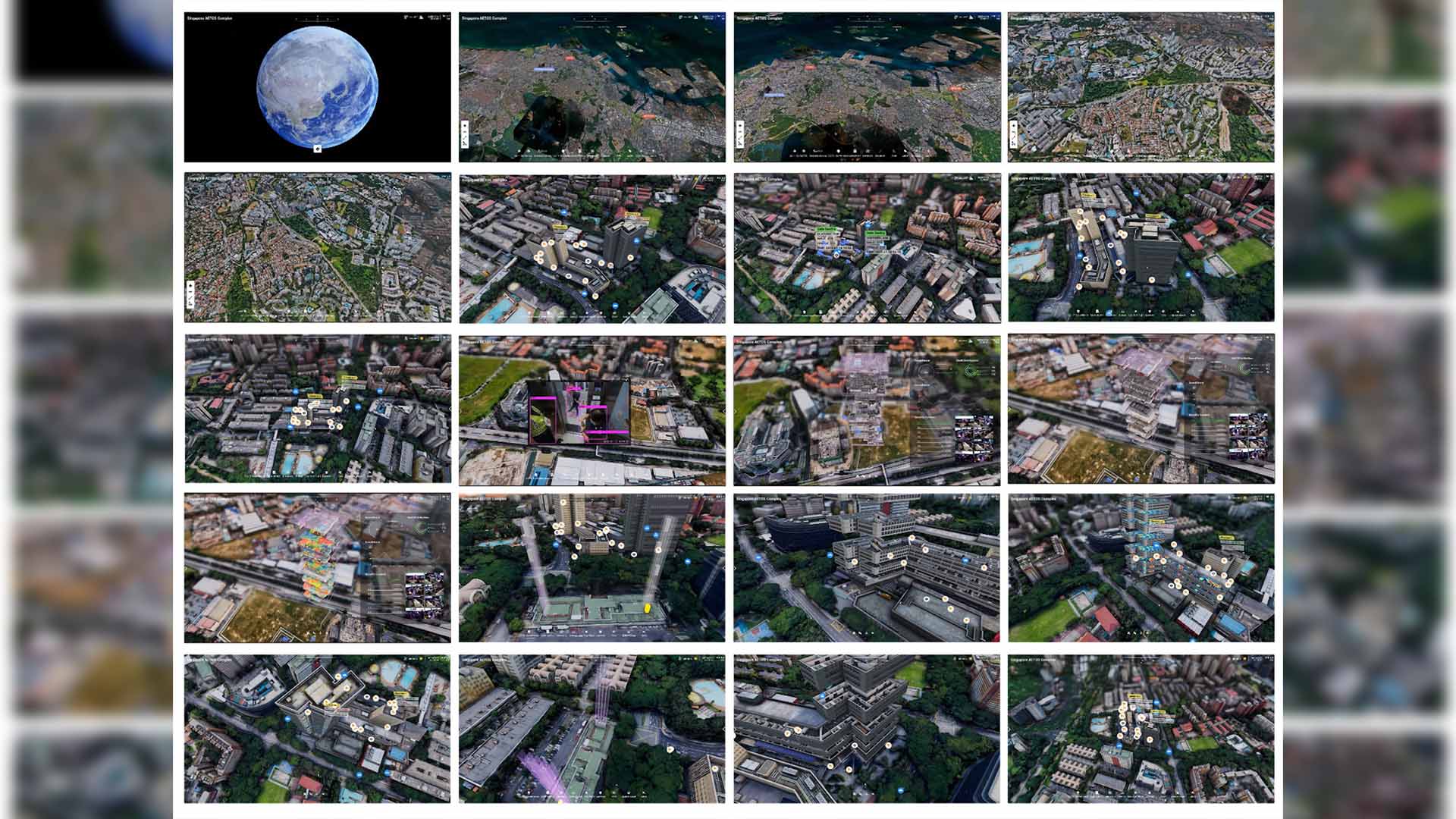 On a larger scale, the technology company believes it is capable of cloning the entirety of Earth on a global scale which will be both dimensionally accurate and incredibly robust. According to VIZZIO, its models can map any city in the world without using photogrammetry drones by combining realistic photos from 64 different global sources with AI and machine learning. 
For more information on digital twins, check out everything you should know about digital twins, Singapore's digital replica, the digital copy of Ancient Olympia, and how the NFL uses digital twins. 
To see how digital twins work in action, we visited Microsoft's campus in Redmond, Washington. Check it out: