Verge Motorcycles' team believes that the market isn't innovating and doing things in line with what electric power can provide. Their response? The Verge TS, an electric motorcycle with a hubless rear wheel. The TS truly repurposes motorcycles for the electric age, proving how electric power enables innovative and experimental design.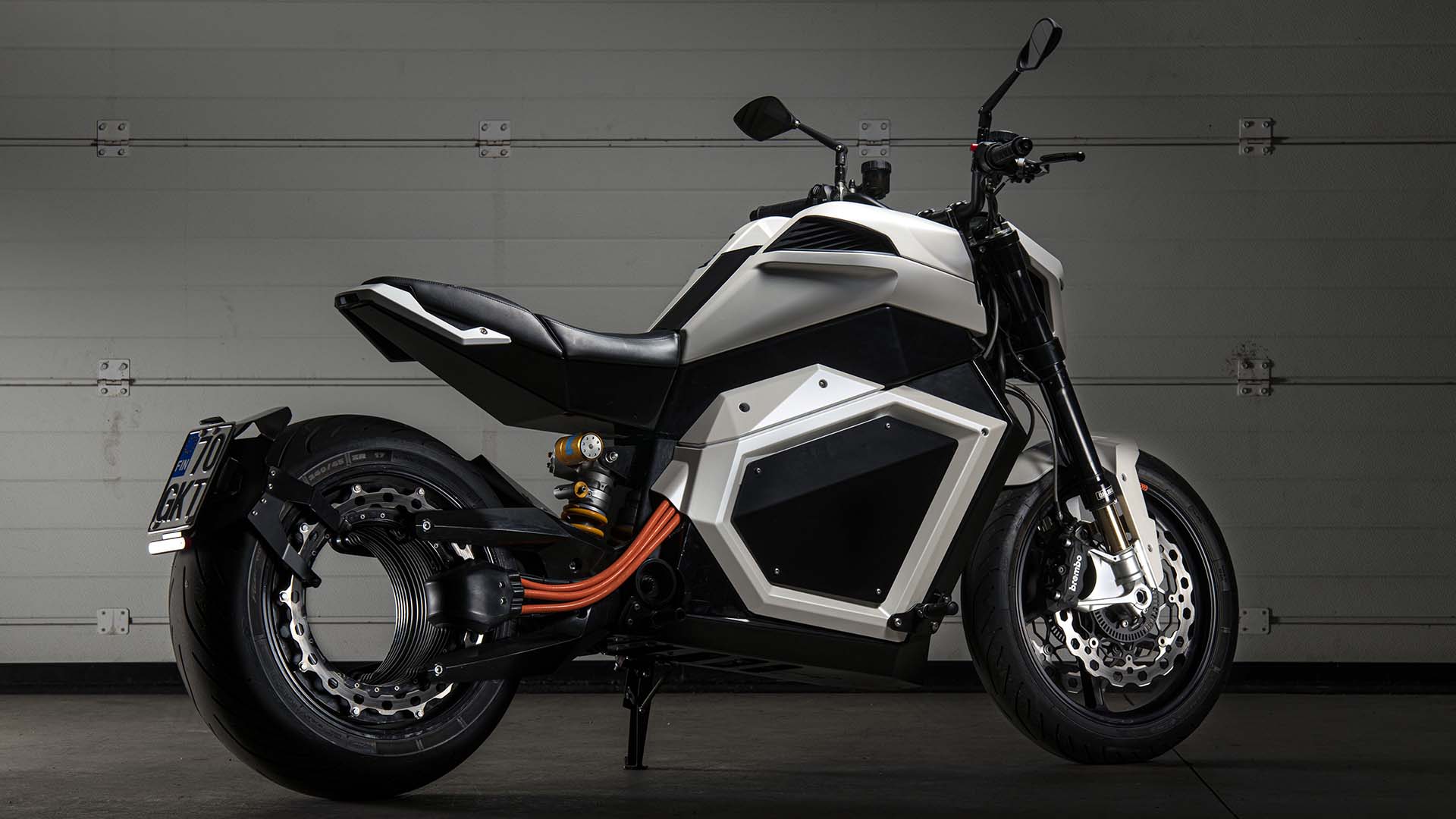 In this innovative bike, the hubless rear wheel essentially contains the entirety of the bike's system, including the electric motor. The rear wheel's rim contains electromagnets that repel each other, causing the outer part of the wheel to rotate and the motorcycle to move forward. The front wheel carries the lithium ion battery. 
With the batteries and the motor low down, the TS's center of gravity is very low, resulting in a more stable and smooth riding experience. The wheel's hole also enhances cooling and eliminates the bulk of the traditional motorcycle.
As a result of this design, Verge Motorcycles says the TS produces about 107 horsepower (80 KW) and 1,000 Nm of torque—more torque than a Ferrari. The Verge TS reaches a top speed of about 115 mph, has a maximum range of about 185 miles, and can go from 0-60 mph in under 5 seconds. It takes about four and a half hours to fully charge, but it also features DC charging which can fully charge the motorcycle in about 40 minutes.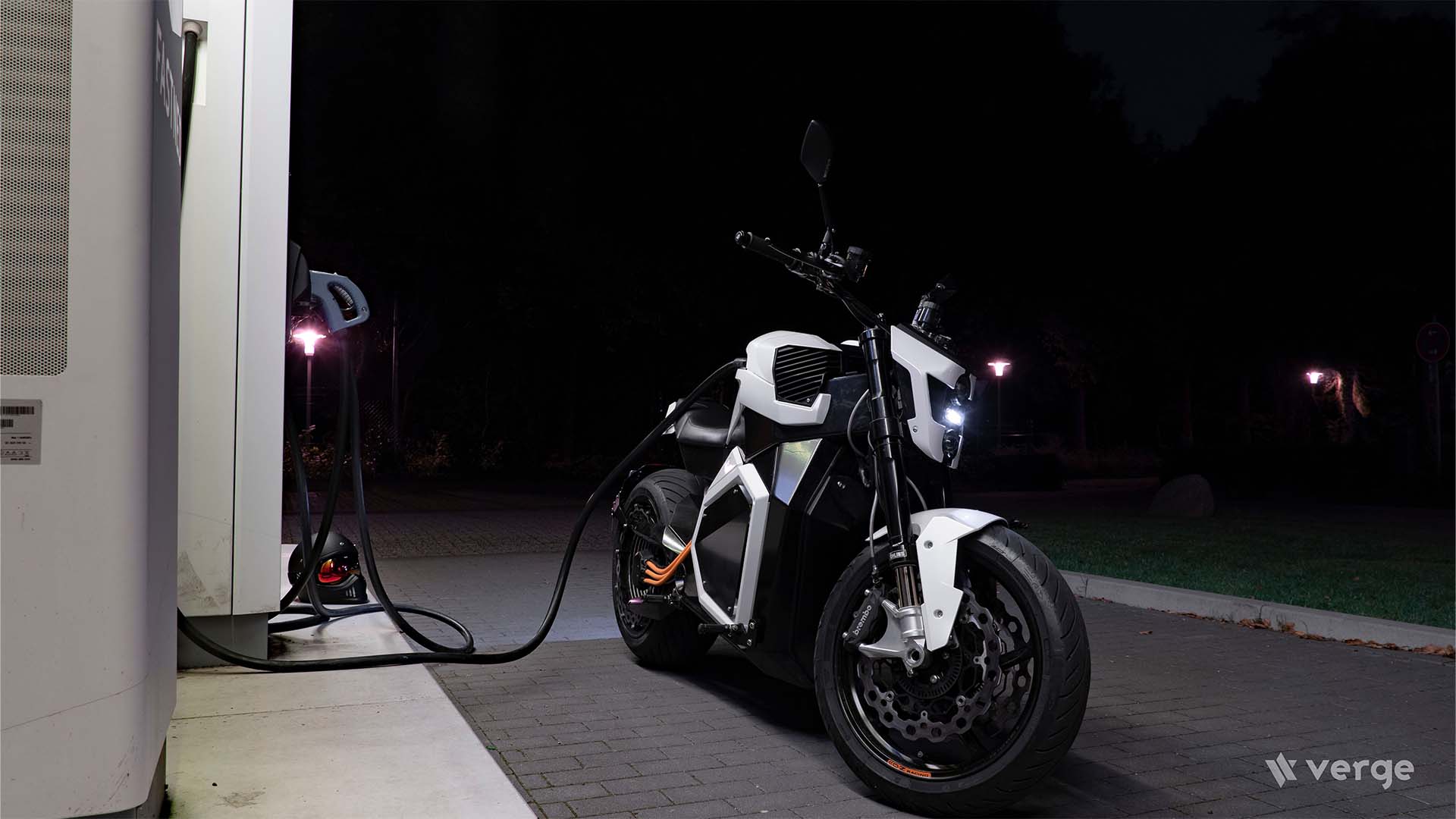 The electric nature of the bike means that the bike doesn't produce the pronounced noise, vibration, and smell found in traditional motorcycles. As Cutlan explained to the Fully Charged Show, this allows riders to interact with their surroundings in a whole new way. Furthermore, as Verge's website states, this wheel makes maintenance "a thing of the past" as the "motor has no chain, belt, oils or filter".
The TS includes three standard modes (Eco, Highway, and Max) and a custom mode where you can adjust throttle response, regeneration, max, speed, and torque to the desired level. The motorcycle also offers riders front foot-pegs made for two riding positions, one for cruising and one for a more upright ride. 
Verge Motorcycles will begin the small-scale production of the Verge TS later this year.