In September, U. S. Steel hosted an event at the Carnegie Science Center in Pittsburgh, PA in honor of the premiere of the Tomorrow's World Today episode "Sustainable Steel."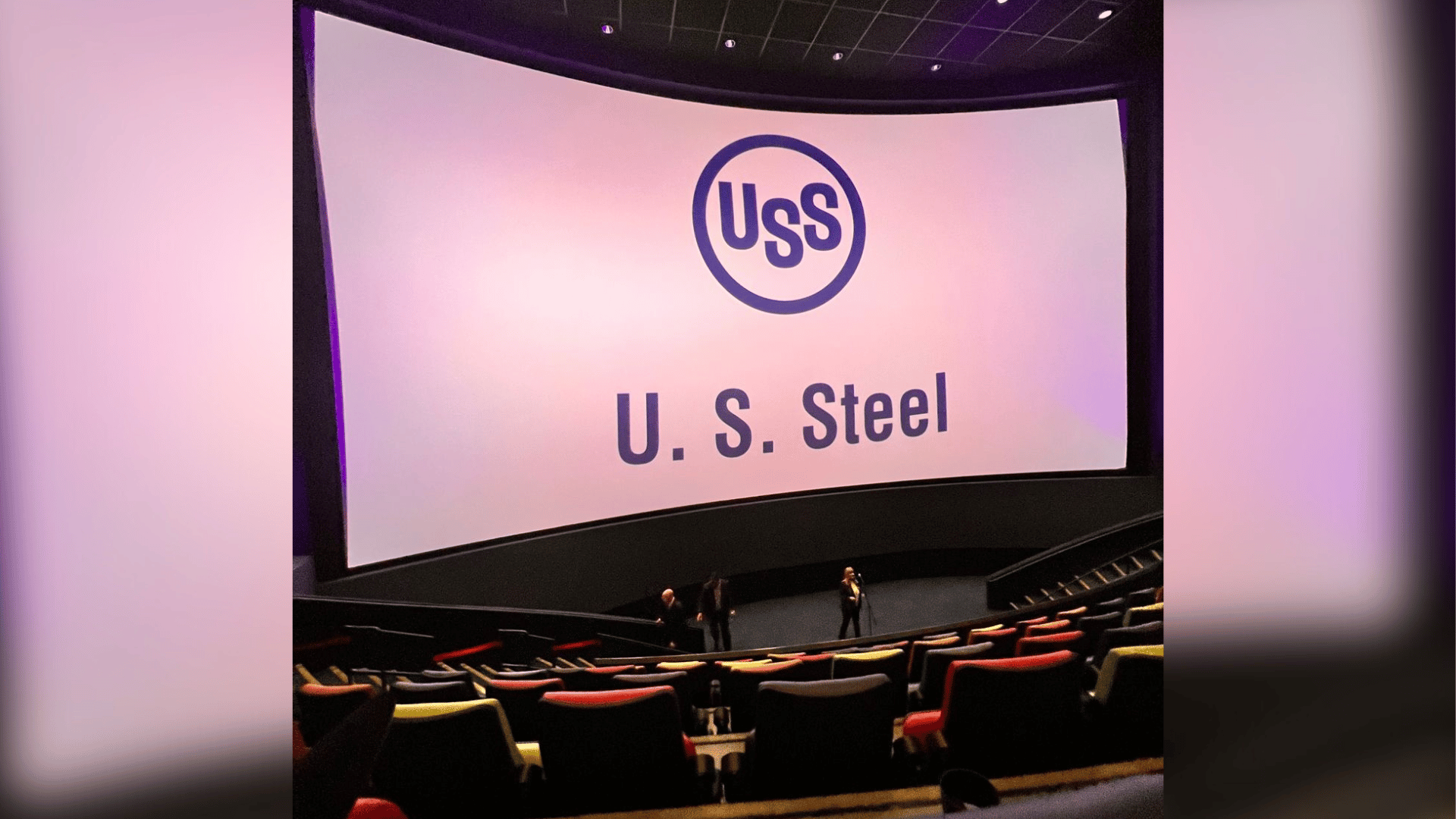 Event guests walked the blue carpet before heading into the Carnegie Science Center's Rangos Giant Cinema to enjoy the episode on the biggest screen in Pittsburgh. The 70-by 38-foot Certified Giant Screen offers an immersive viewing experience, with crystal-clear 4K images, brilliant colors, and a premium Dolby Atmos surround sound system that has 45 speakers. This event also marks the first time a Tomorrow's World Today episode has been shown on Dolby! 
"Being able to experience "Sustainable Steel" with a live audience was amazing—I loved seeing people's live reactions to the innovations we explored," George Davison, the host of Tomorrow's World Today said. "And, how fitting is it to watch a show based on technology and innovation at the most technologically advanced theater in Pittsburgh?"
"Collaborating with the incredible Tomorrow's World Today production team to bring this episode to life and the excitement of hosting our employees and partners for a preview was truly special," said Wendy Loggins, director of marketing communications for U. S. Steel.
The episode was filmed at U. S. Steel's Research & Technology Center in Munhall, Pennsylvania and Big River Steel Works in Osceola, Arkansas. It offers an exclusive glimpse into the innovative and sustainable initiatives shaping the future of steel, as well as highlighting the creation of steel for electric vehicles. 
The episode aired on September 16 on the Science Channel, and it is now available to watch on Tomorrow's World Today's YouTube Channel.