According to a recent study, the global artificial intelligence in manufacturing market was estimated to be worth $2.3 billion in 2022 and is projected to reach $16.3 billion by 2027. AI has also been making headlines all year for its potential impact on industries. Thanks to a new partnership with Google Cloud, U. S. Steel is employing generative AI to improve manufacturing processes for the steel industry.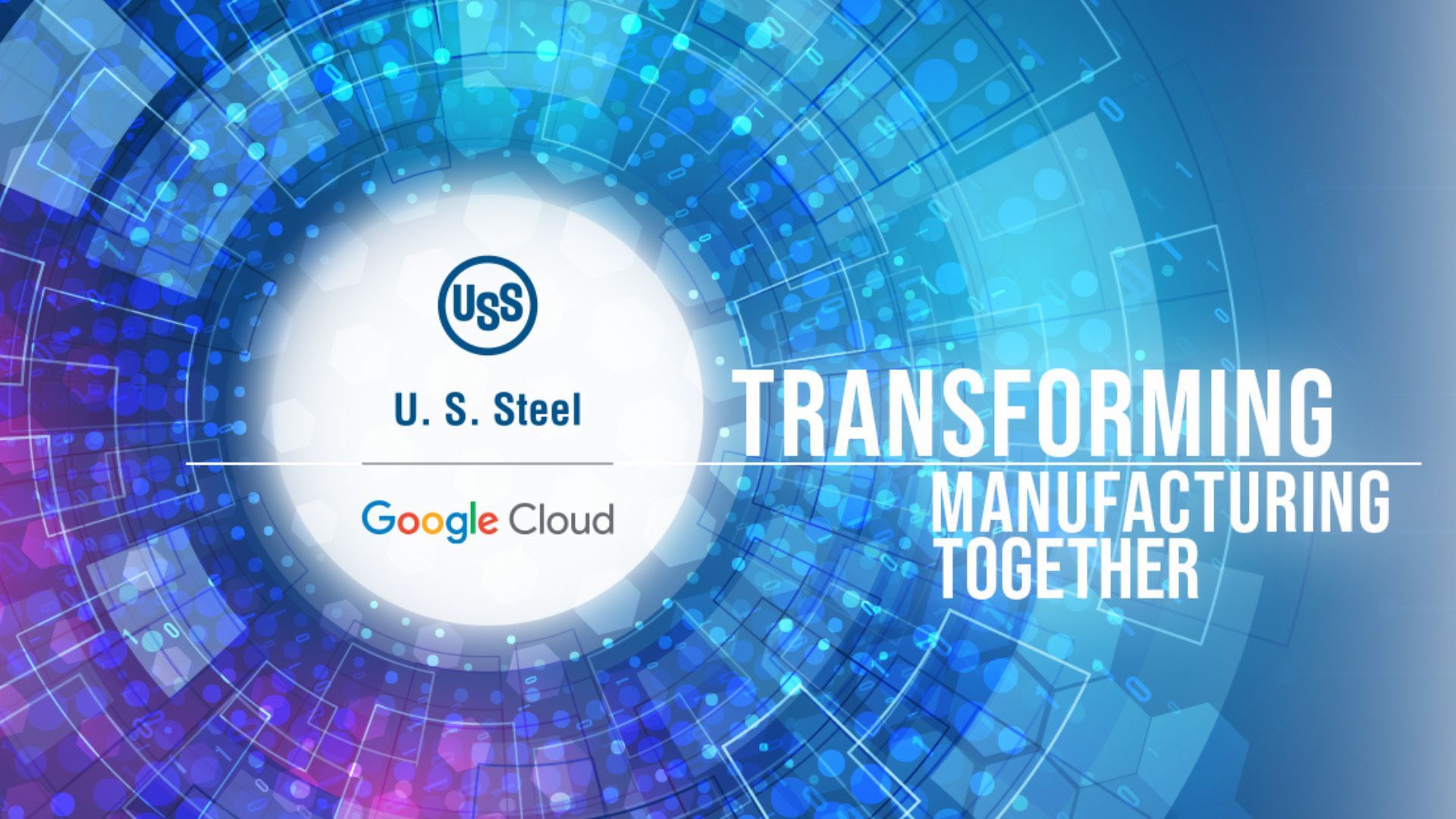 MineMind & Simplifying Processes
At U. S. Steel, the supply chain processes involved in manufacturing an infinitely recyclable material are incredibly complex. From iron ore mining to the melting, forming, and finishing processes at its steelmaking facilities to the logistics of transporting finished steel to customers and everything in between, the company requires a lot of information and solid data to succeed.
U. S. Steel is working to use that data to increase efficiency, reduce costs, and improve employee workplace experiences, starting at its iron ore mines in Minnesota which are the largest in North America. By implementing MineMind, an AI product developed in partnership with Google Cloud, the company is working to simplify equipment maintenance by letting maintenance team members ask questions to the generative AI tool. When a team member has a question such as how to fix a tie rod or how to repair a broken suspension on a particular piece of equipment, AI will generate the answer in an optimized, easy-to-understand summary.
The AI-powered program will pull up the source material standard operating materials to tell the team member how to do the work and what tools to use, and it will even assign a validity score to the displayed results so team members can feel confident in the response. The program will also generate complex diagrams that show exactly what to do, without the manufacturing team needing to flip through a thousand-page technical manual. 
Thanks to this new tool, the maintenance team will receive information more easily and quickly, and money will be saved with a more efficient use of technicians' time and better-maintained trucks. According to a press release issued by U. S. Steel, MineMind will allow a technician to reduce the amount of time needed to complete a work order by an estimated 20 percent. 
MindMind was a truly collaborative project between Google Cloud and U. S. Steel. As Matt Wilding, the Senior Director of Financial Data, Analytics, and Enterprise Performance Management at U. S. Steel explained, "We've been engaging in a partnership with Google Cloud to create the first generative AI applications for the steel industry. We take the expertise on the application side from the Google team and U. S. Steel's expertise on the operations side, put our heads together and came up with some innovative solutions."
The initial phase of the launch will begin in September and will impact more than 60 haul trucks at U. S. Steel's Minnesota Ore Operations facilities: Minntac and Keetac.
AI & Manufacturing
Artificial intelligence is expected to be increasingly incorporated into the manufacturing industry. In addition to the use of generative AI, like MineMind at U. S. Steel, AI can be used for predictive analytics in the manufacturing industry to anticipate future demands,foreshadow potential maintenance issues and anticipate changes to raw material costs and demands to enable companies to plan accordingly.
The potential of generative AI in manufacturing is nothing short of transformative and offers a multitude of advantages, from optimizing production to reducing waste and energy consumption. As we continue to innovate and adapt, the future of manufacturing promises to be more efficient, sustainable, and exciting than ever before. 
For more information on U. S. Steel, check out our full episode: