Almost 40 percent of Americans live in coastal counties and face increasingly unpredictable damage from environmental factors like hurricane-force winds and saltwater spray. To better protect the roofs and siding of structures in these areas, U. S. Steel and DuPont have partnered to create a new, maintenance-free steel solution that is mined, melted, and made in America. 
The new product, called COASTALUME™, combines U. S. Steel's GALVALUME® solution* and DuPont™ Tedlar® PVF films. The combination provides long-term durability, strength, and corrosion resistance to protect a building's roofs and walls for decades. DuPont's Tedlar® polyvinyl fluoride (PVF) film barrier helps resist saltwater corrosion, UV damage, cracking, and more.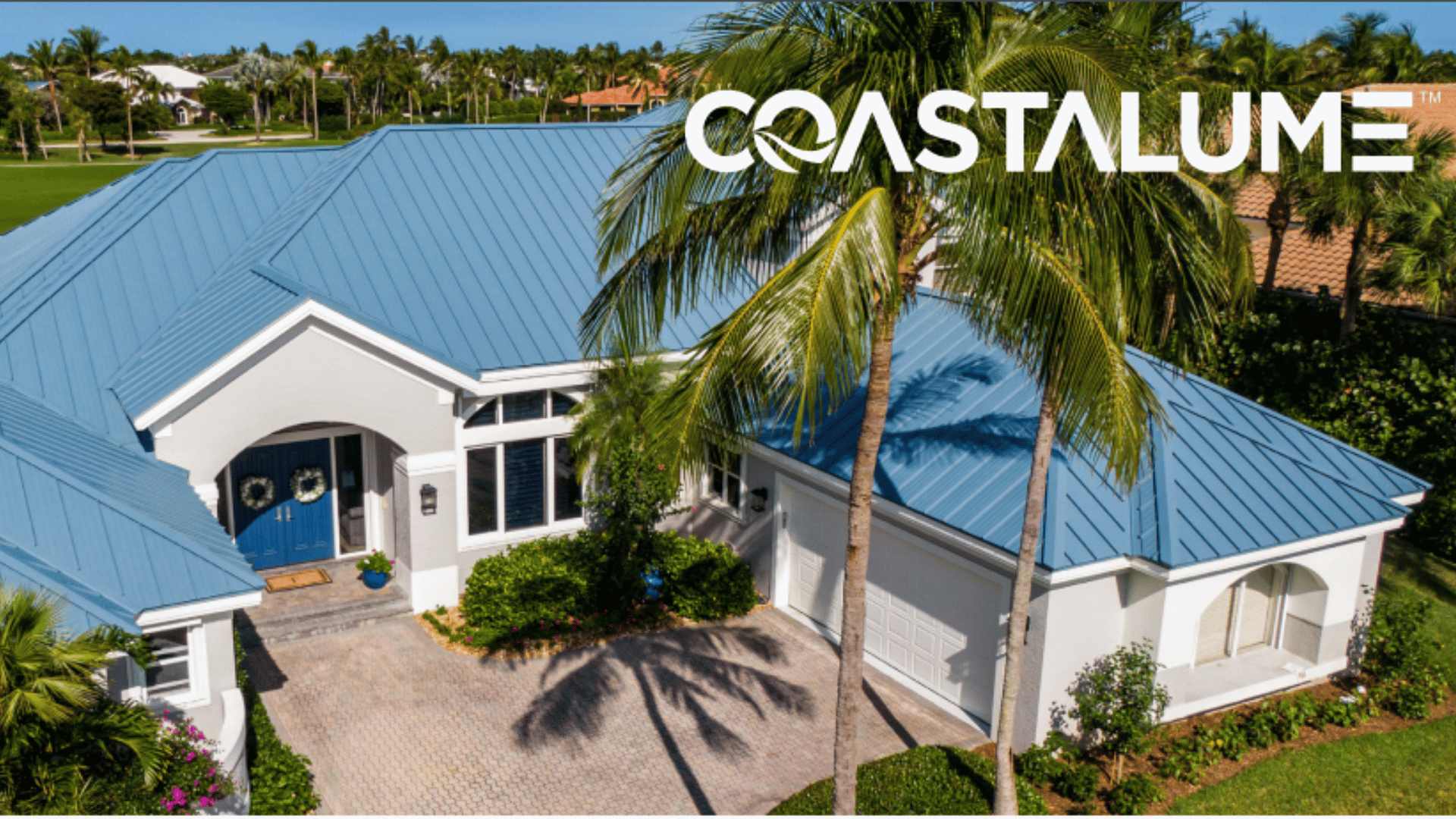 How It Works
In COASTALUME™ steel, the Tedlar® PVF film is applied directly to the GALVALUME® steel sheet. This helps it resist seawater and salt spray and maintain color and integrity. A COASTALUME™ standing seam roof product can withstand hurricane-force winds up to 140 mph, and it is resistant to chalk, mold, and mildew. The COASTALUME™ steel solution offers a level of durability and reliability needed for roofing and siding products in residential and commercial construction in coastal communities. 
As Robert Kopf, Vice President of Sales and Marketing, at U. S. Steel, explains, "With our new product COASTALUME, we combined our steel with the proven performance and durability of DuPont Tedlar PVF film, and fully address the unique needs of coastal construction, which must withstand the toll that wind and saltwater inflict over time."
This also makes for a more sustainable roof. The average life of a steel roof is three times longer than common asphalt shingles. It's also 100 percent recyclable, whereas asphalt shingles typically end up in a landfill. 
*U. S. Steel's GALVALUME® solution is a registered trademark of BIEC International Inc.
To learn more about how U. S. Steel is sustainably innovating the steel industry, check out our full episode now: