The world's first off-road solar-powered vehicle completed a 620-mile test drive across Morocco and the Sahara desert. The car is able to connect to remote areas with limited charging capabilities and assist with emergency aid and deliveries.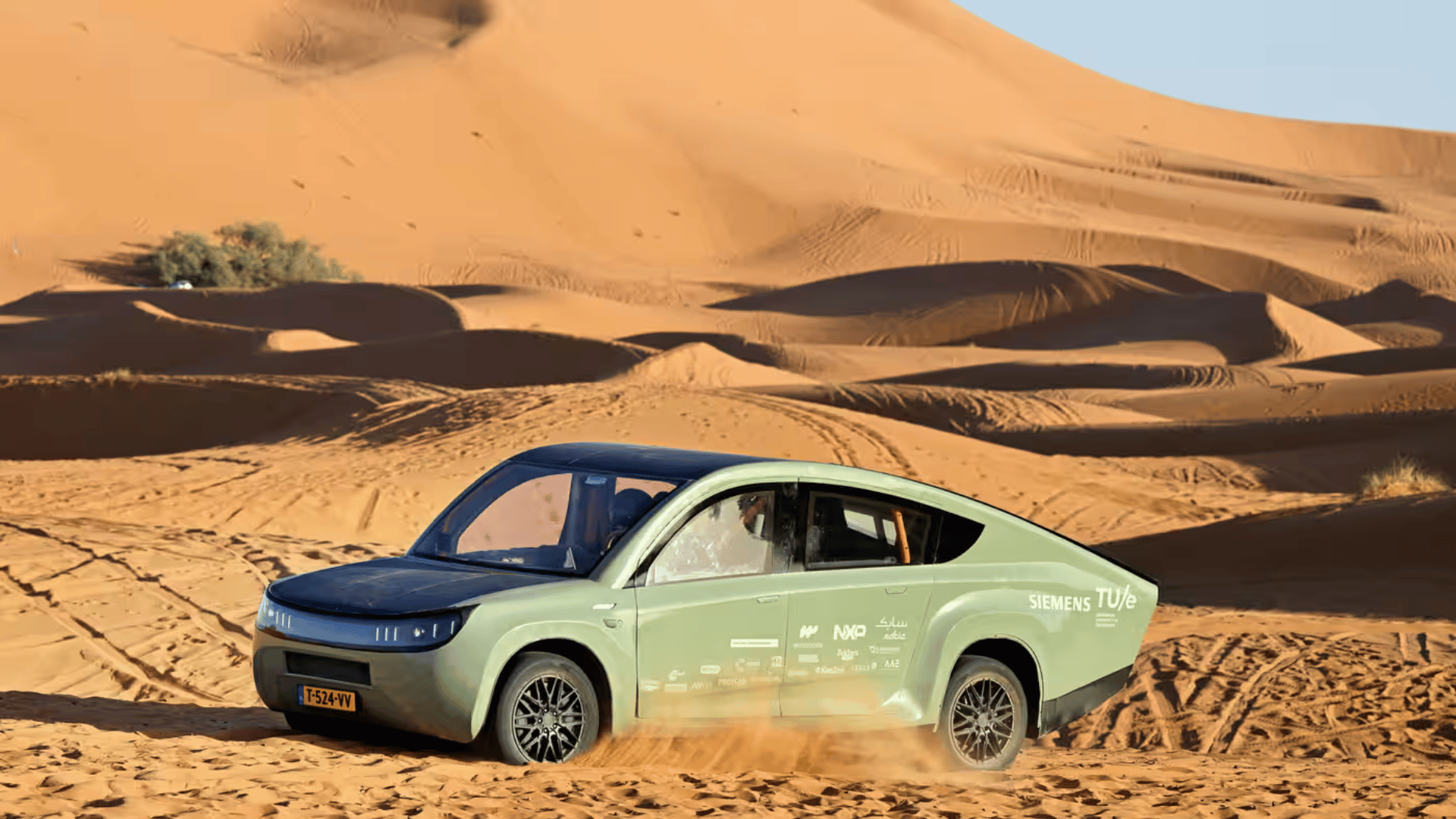 Creating the Stella Terra
The car was designed by students at the Eindhoven University of Technology in the Netherlands as a part of the Solar Team, a team of students who take a year off from their studies to build an innovative solar-powered car. As compared to other electric vehicles, electric SUVs need larger batteries, which increases their weight. The students took this problem as a challenge and designed a more efficient SUV for this year's project. 
The result is the two-seat Stella Terra SUV, which is 25 percent lighter than an average SUV. This means that the battery needs less work to drive the car and can thus be smaller. Stella Terra's solar panels charge its electric battery, enabling it to drive long distances powered entirely by the sun. The car also contains a rechargeable lithium-ion battery that allows it to operate in less sunny climates over shorter distances. 
Because the vehicle is designed to take its passengers to remote locations, the car's seat could flatten to make a comfortable bed. The solar panels can also generate enough energy to help cook a meal or charge a phone. 
The Testing Process
To put Stella Terra to the true test, it was taken to Morocco for a week-and-a-half-long experiment. Morocco has a huge variety of landscapes and surfaces, making it the ideal testing location. The two-seater SUV drove through the rugged Rif mountain range and one of the highest towns of Morocco before making its way to the sandy tracks of the Sahara desert. 
View this post on Instagram
The experiment was a success—the car's bespoke converter for the solar panels was found to be 97 percent efficient in turning sunlight absorbed by their PV cells into electrical charge. Stella Terra was also one-third more efficient than the team had originally predicted.
As for the future of Stella Terra, the team reports that there is further work to do until the design can go to market. However, the team hopes that the success of the car encourages large automobile manufacturers to explore more environmentally friendly and charging-independent vehicles in the future. 
As Thieme Bosman, the team's event manager, explained to CNN, "We aim to also inspire not only everyday people but also the automotive industry, the Ford and Chryslers of the world, to think again about their designs and to innovate faster than they currently do. It's up to the market now, who have the resources and the power to make this change and the switch to more sustainable vehicles."