Digital twins are currently being used and developed in the nuclear energy industry to improve the safety, operation, design, and more of nuclear reactors. What do these digital twins look like, and how are they being used?
What is a Digital Twin?
A digital twin uses real-world data to create a virtual replica of any space or object in the physical world. Thanks to a network of sensors, the digital twins observe their physical environment to dynamically gather real-time data. The twins learn from the information by interacting with humans, devices, and other digital twins. They can thus support critical decision-making, identify potential issues, optimize and improve systems, and more. 
Examples
Digital twins are currently being used for a wide variety of applications, from designing ropeless elevators to alleviating traffic congestion to helping the NFL. In the nuclear field, digital twins have been used as virtual replicas of nuclear reactors.
These technologies have been applied by advanced nuclear reactor designers, nuclear utilities, national laboratories, and more to assist in numerous applications throughout a plant's life cycle. 
As Jeren Browning, a digital engineering researcher at Idaho National Laboratory supporting the MAGNET project, explained, "The success of this digital twin could revolutionize the advanced nuclear industry…Autonomous control is a significant cost-savings and safety feature that will enable new microreactors to come online more readily and quickly meet regulatory standards."
Predictive Maintenance 
A key application for digital twins in nuclear is predictive maintenance. A digital twin has intelligent modules that continuously monitor the condition of the individual components and the whole of a system which could be crucial for nuclear reactors. It could help predict that a certain component will fail before it actually does, meaning that an unexpected outage could be prevented. This also allows the scientists to optimize the reactors' maintenance schedule and tasks. 
According to a recent report published by INL and the U.S. Nuclear Regulatory Commission, many advanced reactor developers like Kairos Power, X-energy, GE, and Westinghouse are developing digital twin technologies aimed at predictive maintenance, downtime reduction, aging, and degradation management in future reactors.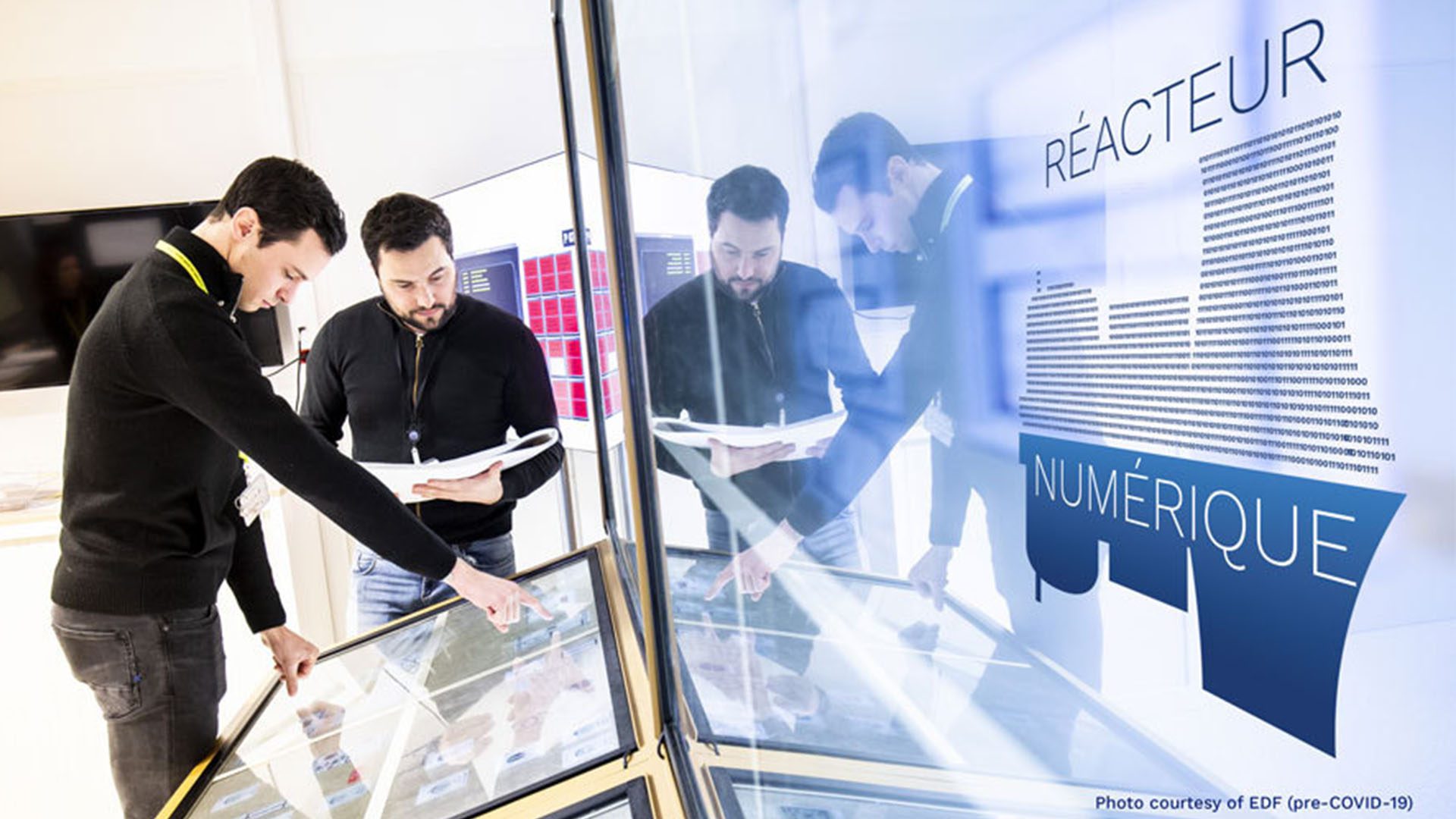 Oversight & Compliance Monitoring
Another digital twin application in nuclear is in the oversight and compliance monitoring of a nuclear plant's operation. A digital twin can provide real-time information, integration, and analysis related to compliance with technical specifications. This could provide key information to operations like history, currency performance, and technical judgments. 
For example, Westinghouse currently uses digital twins for facility inspections and audits, such as an automated analysis of inspection of monitoring data. This can be used in cases like detecting a concrete crack using drones, monitoring neutron noise of reactor structures, and managing a severe reactor accident in real time. 
Nuclear Reactor Design and Simulation
Digital twins can also help in the design of a new nuclear reactor, allowing engineers to try out different approaches to optimize performance and safety. The simulations digital twins can run save time and money in the design process because they can better inform more focused experimental tests. 
For example, thanks to a federal funding project given to companies to develop advanced nuclear reactors with digital twins, Kairos Power is currently working on a digital twin for its fluoride-salt-cooled, high-temperature reactor.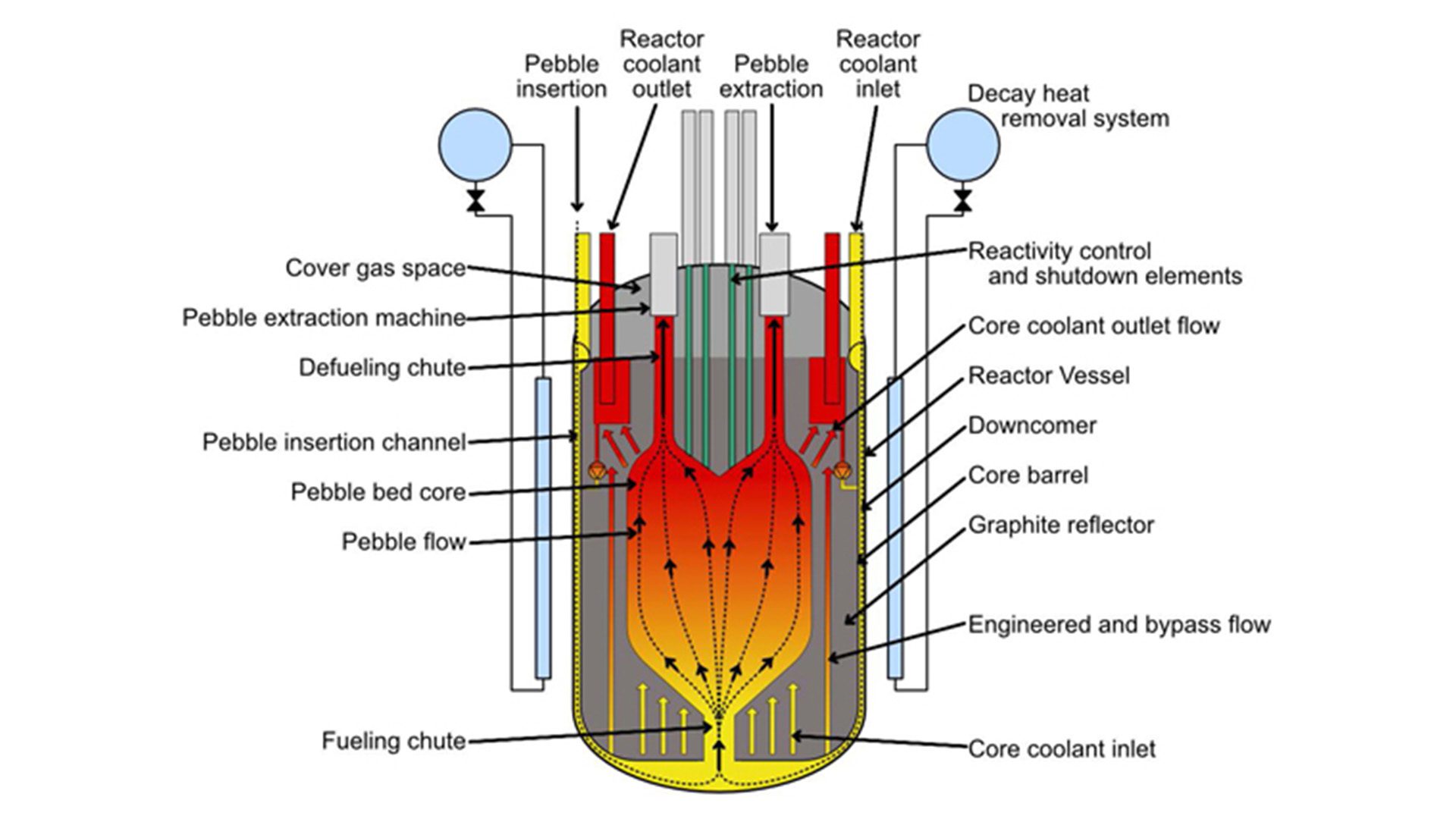 As Annalis Manera, principal investigator on the Department of Energy's Advanced Research Projects Agency-Energy, explained, ​​"Our idea behind this project is that we can support not only reactors that are already operating, but also reactors that are in the design phase because we can use a very high-resolution digital twin combined with experimental data," 
Emergency Response
Digital twins could also help in the rare event of an emergency or accident. For example, a digital twin could avoid or reduce the severity of the events by increasing response efficiency, integrating live data and models, and coordinating requests for emergency response support from agencies and responders. 
A digital twin could also provide a direct transfer of life data, allowing respondents to evaluate data and make decisions with real-time data. These decisions would be informed with detailed plan information, predictions, and recommendations, as well as information like weather, climate, geological intelligence, and more, thanks to the digital twin.
For more of the latest news, check out House of the Dragon's virtual production technology, technology innovations of the 2022-23 NBA season, the nation's first nuclear-power clean hydrogen production plant, and United Airlines' electric planes plan.
For more information about nuclear energy, check out our 4-Part nuclear energy exploration with episodes, articles, podcasts, and lesson plans HERE.