The real estate industry dates all the way back to the Second Century with a stone carving that depicts a real estate transaction (it was literally set in stone!). But real estate as we know it started in the 1900s when real estate brokers began presenting houses for sale and organizations began to form. 
The "Wild West" of Real Estate: 1900s – 1920s
The first records for home sales in the United States began in the late 1800s to early 1900s. The National Association of Real Estate Exchanges (known today as the National Association of REALTORS®) was founded in 1908 to bring brokers and agents together to sell homes. However, until 1919, anyone could call themselves a real estate broker without any professional licensing or certification. This meant that anyone could place a sign on a property to sell the house, creating a sort of "wild west" in real estate. This led to "curbstoners" placing signs in front of homes to compete amongst themselves and the brokers, with the seller having to randomly pick a sign in which to help sell their house. 
In the 1910s, brokers started offering open houses to the public to sell homes. The open houses often spanned for days to weeks, and the homes would be open for 12 hours a day until a buyer was found. The brokers spent all day inside the home, meaning they could only represent one listing at a time.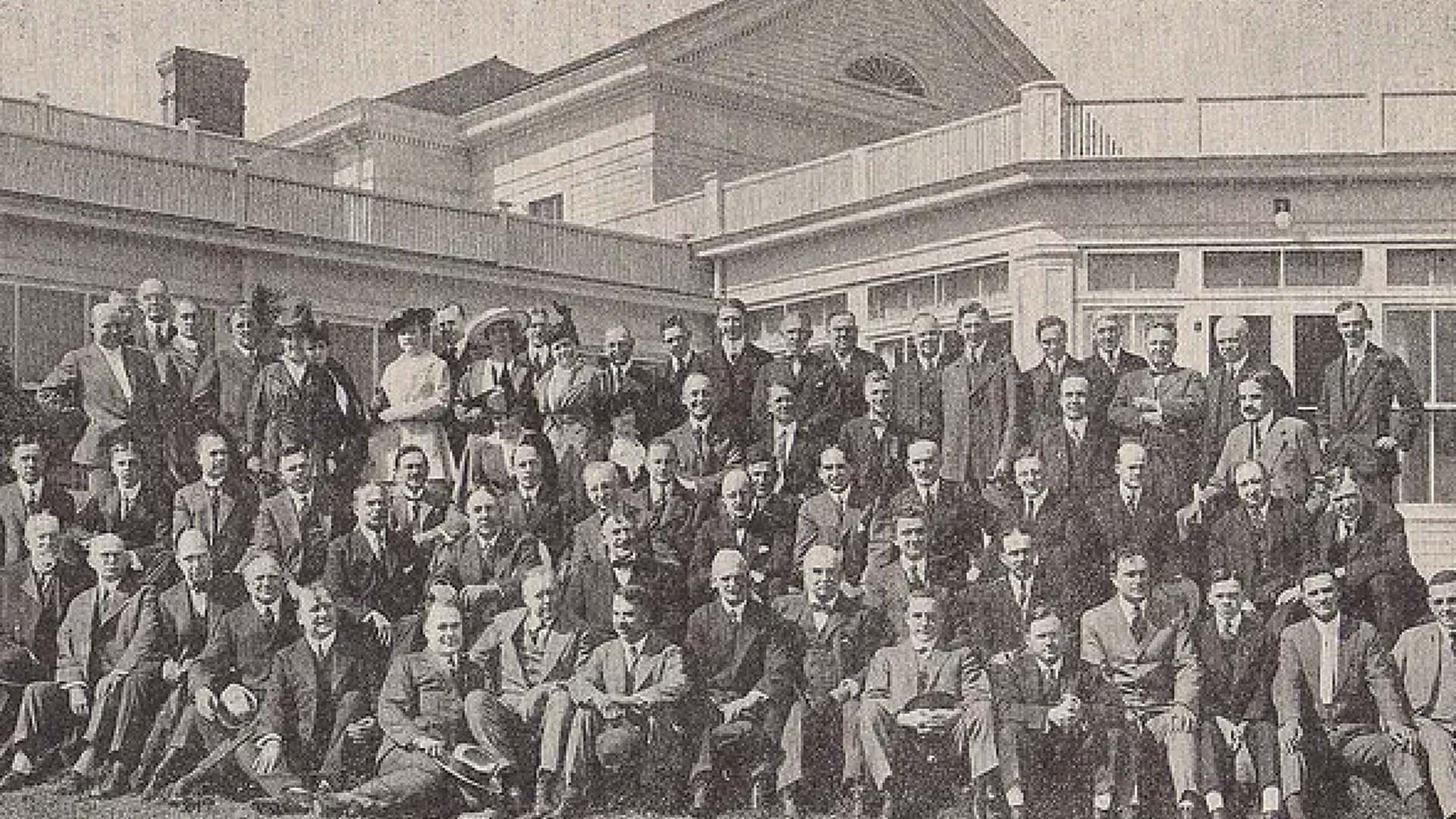 The term realtor was coined in 1916 "to identify real estate agents who are members of the National Association of Real Estate Boards and subscribe to its strict Code of Ethics." In 1919, states began enacting real estate licensing laws to prohibit random people from placing signs in yards and to ensure that the person selling the house is of high moral character and reputation. The National Real Estate Journal presented in 1925 the idea to "stage" a home fully furnished for open houses so that buyers feel like they are already home, marking the start of using psychology to help sell a home. 
The Industry Grows: 1930s – 1980s
By the 1930s, real estate companies began to employ multiple agents which allowed them to take on multiple listings. Agents also began to use open houses as personal marketing tools, using contracts they made at open houses to market other listings that might be right for the buyer. 
After a dip in the market due to the Great Depression, the real estate market boomed in the 1940s and 1950s after World War II  brought a huge demand for new construction as the soldiers returned home. Agents and sellers listed houses with radio and newspaper ads, and properties weren't on the market long, allowing agents to take on even more listings.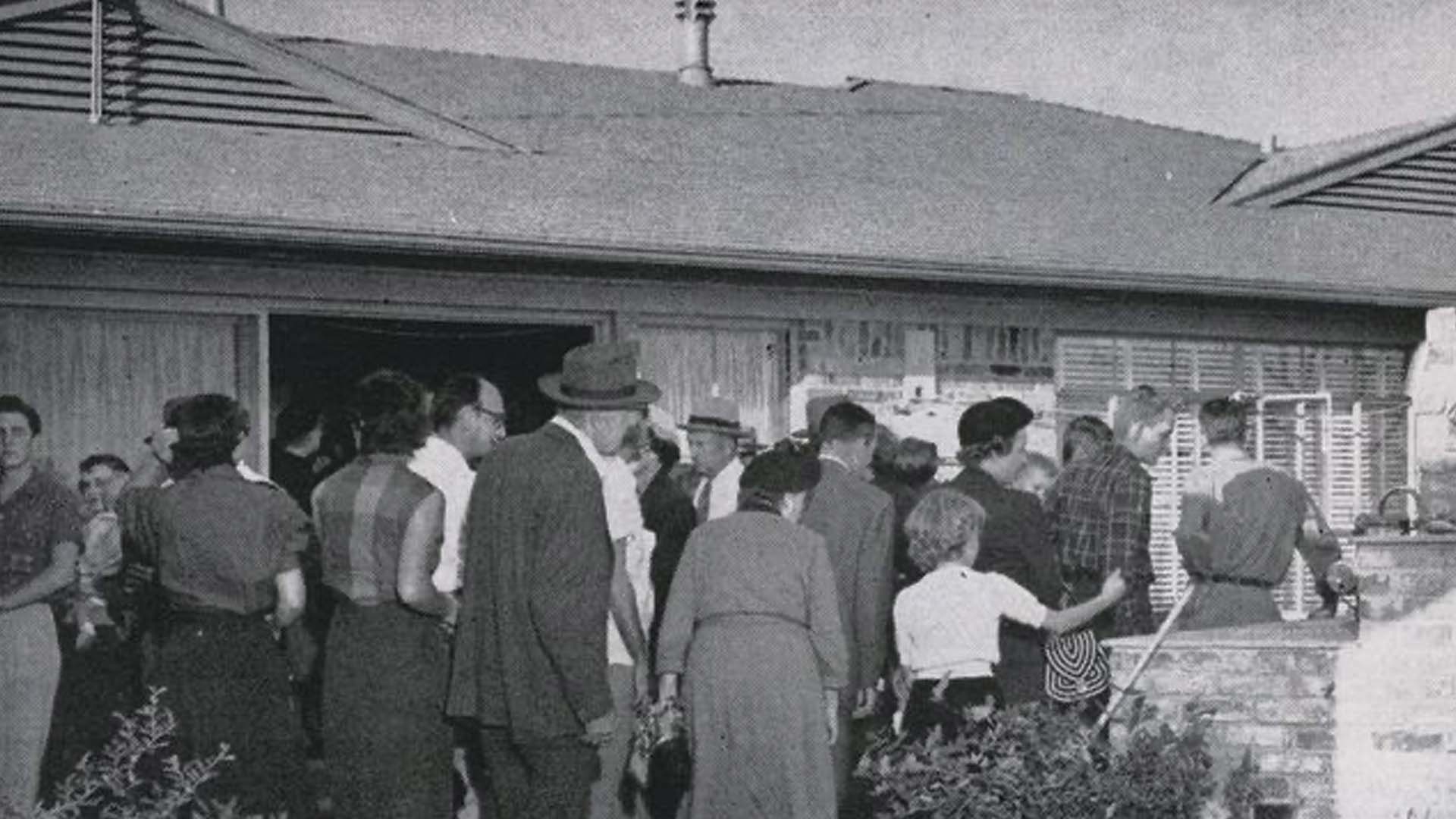 Agents began to use smarter tactics to drive buyers to homes in this era, in addition to listing them on the radio and newspaper. For example, 1952 marks the first record of using incentives to attract buyers when a Dallas realtor selling a model home in a new subdivision offered free soda to visitors and a Cadillac to the buyer. Thirty thousand people visited the open house. 
The model homes created at this time also allowed agents to present a finished home to thousands of potential buyers to represent another unit available for purchase. By the 1960s, local multiple listing services (MLS) began to appear state by state, consolidating all of the listings in a specific area in a database.
The real estate market continued to grow in the 1970s and 1980s. For example, in 1973, the real estate company RE/MAX was founded and established the 100% commission concept. Additionally, in 1982, Coldwell Banker, one of the oldest real estate companies, began franchising.
Technology & Real Estate: 1990s – Today 
By the 1990s, property listings became public on the internet, and real estate companies were quick to follow suit. For example, realtor.com, one of the first real estate websites, started in the mid-1990s. The industry advanced further in 1999 when Homestore.com, now called MOVE, made an initial public offering that regenerated $140 million, making it the first real estate company to go public. 
HGTV's First Show: Room By Room
The tech advances with the internet continued to impact real estate throughout the early 2000s, and the Home & Garden Television (HGTV) produced shows like Room by Room, Dream Builders, and You're Home which popularized and glamorized house flipping, remodeling and buying. However, the mortgage crisis of 2007 and the recession of 2009 eventually overshadowed this progress. Real estate values plummeted, and many homeowners owed more on their mortgage loan than their home was worth. 
Once the economy showed signs of a full recovery in 2012, real estate yet again took a prominent place. This coincided with another technology boom, but this time with social media, mobile phones, paperless technology, advanced personal websites, and more. Real estate professionals quickly adopted these technological advances.
Today, real estate professionals practically require a strong website and social media presence for sellers to contact them. Real estate websites that consolidate different companies, brokers, and listings have also become necessary for both buyers and sellers. For example, the site Zillow, founded in 2004, sources postings from both the MLS and non-MLS sources like for sale by owner and auctions.
Companies have developed further as well, offering better employment opportunities for agents and better ways for buyers to look at houses. For example, EXIT Realty, founded in 1995, offers residual income for its agents which lasts through retirement and even after the agent dies, allowing real estate agents to plan for their financial future. EXIT also created Smart Sign technology in which interested buyers can text the number on a For Sale sign outside a house and GPS technology takes them directly to the listing. This sign also works as a mobile business card, connecting buyers directly to the agent.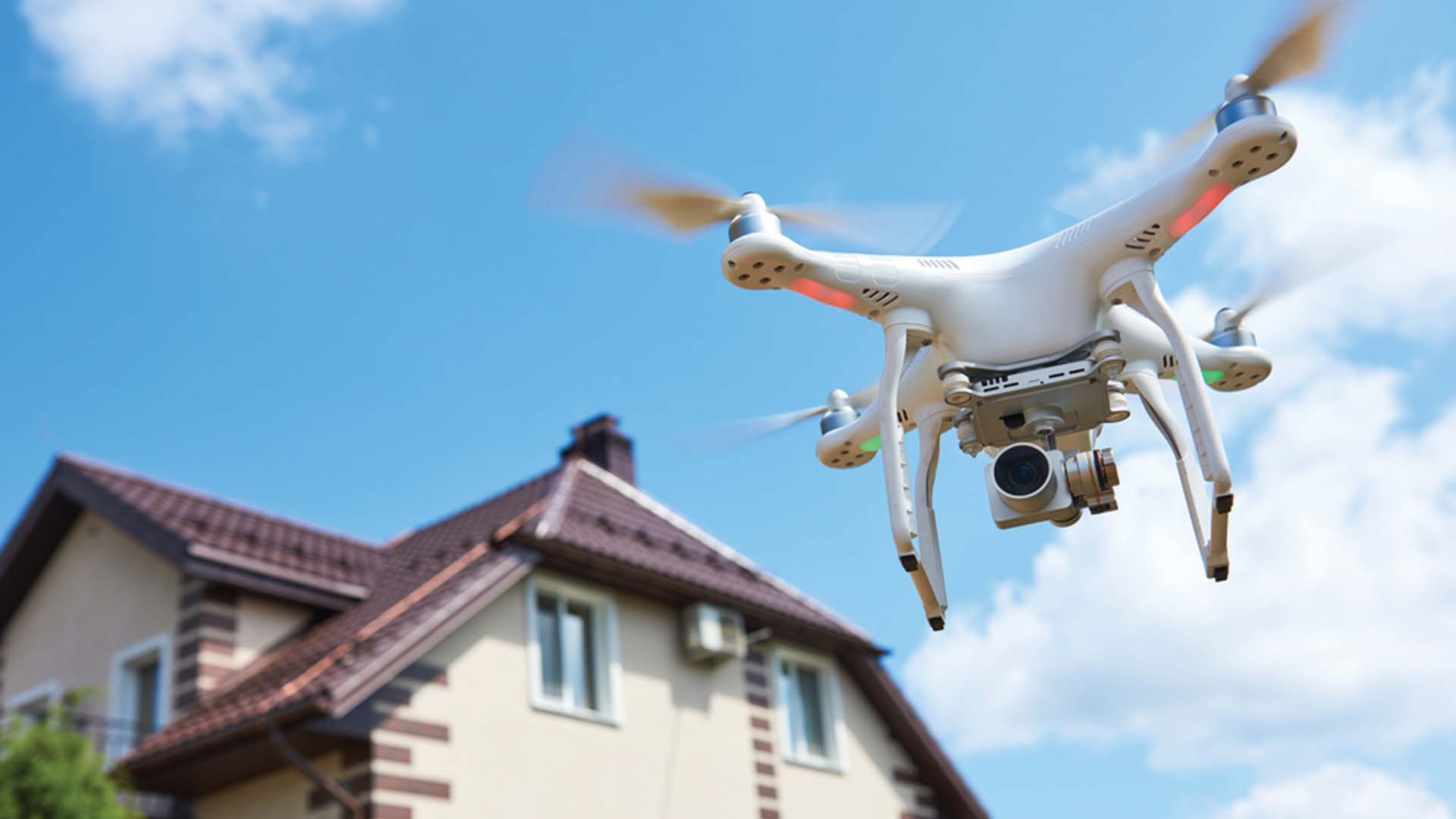 Additionally, new technology like drones and virtual reality have entered the industry, revolutionizing how buyers can view and tour homes, especially in light of the COVID-19 pandemic. The real estate industry has continually grown with the times and shows no sign of slowing down.
To discover more about innovations in real estate, stream Tomorrow's World Today's "Science Behind Relocation" on SCIGo and Discovery GO.
Explore the World of Innovation, and find out more about how the semiconductor shortage affects you, why you would want to thin a forest, and what you need to know about electronic recycling.