Traveling to a faraway destination can be exciting, but the long flight to get there may leave you too exhausted to enjoy the first few days of your trip. These long-flight products will allow you to travel as conveniently and comfortably as possible.
1)

Compression Socks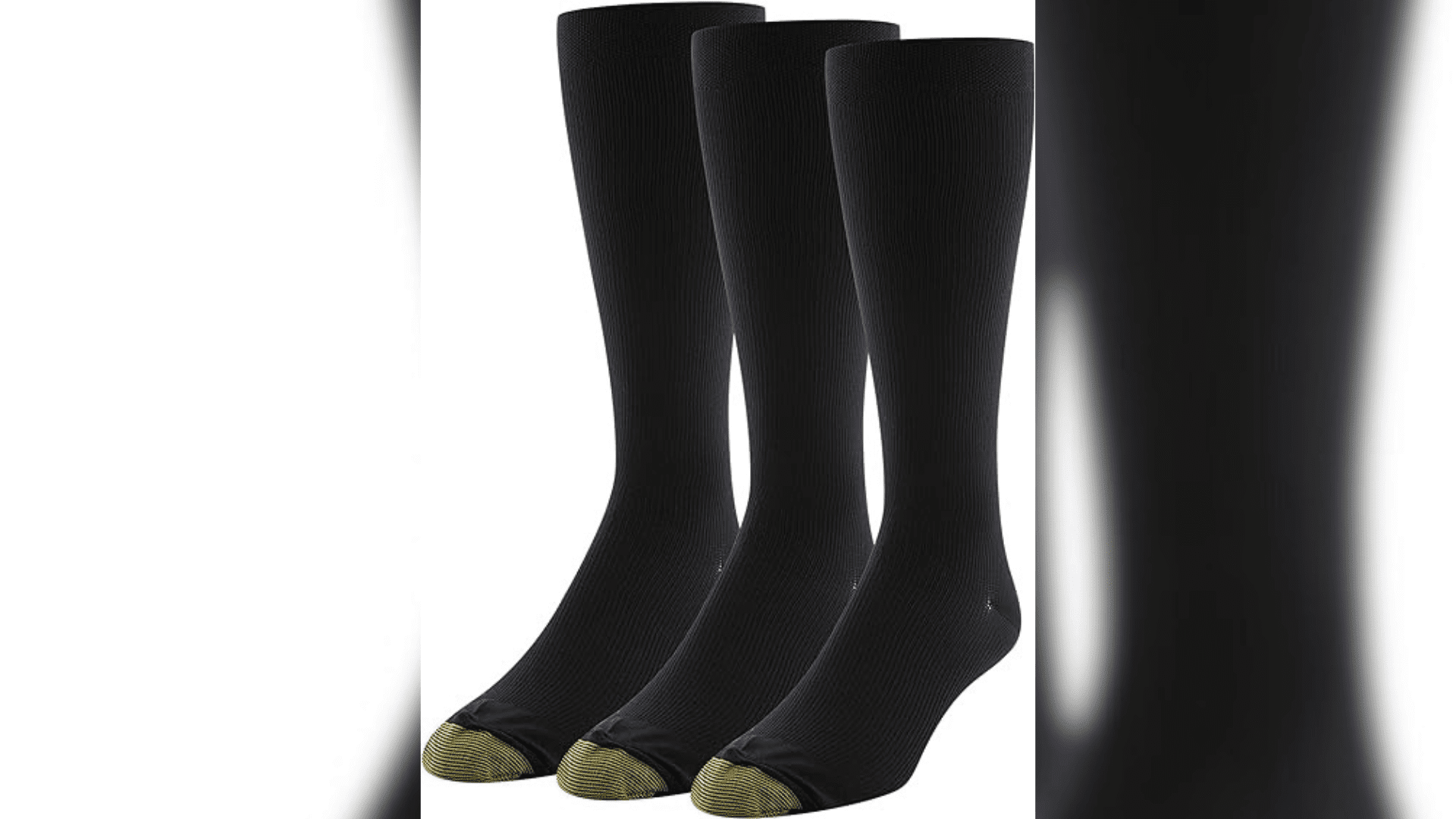 A solid pair of compression socks will promote healthy circulation in your legs throughout the duration of a long flight, keeping you as comfortable as possible. These socks have an over-the-calf cut to provide graduated compression from the ankle to below the knee. GOLDTOE's Compressions Socks also feature premium moisture-wicking lycra spandex to keep you feeling fresh and dry. The reinforced toe provides extra strength in the area most prone to wear and tear, allowing the socks to last many years without damage.
2)

Hands-free Phone Mount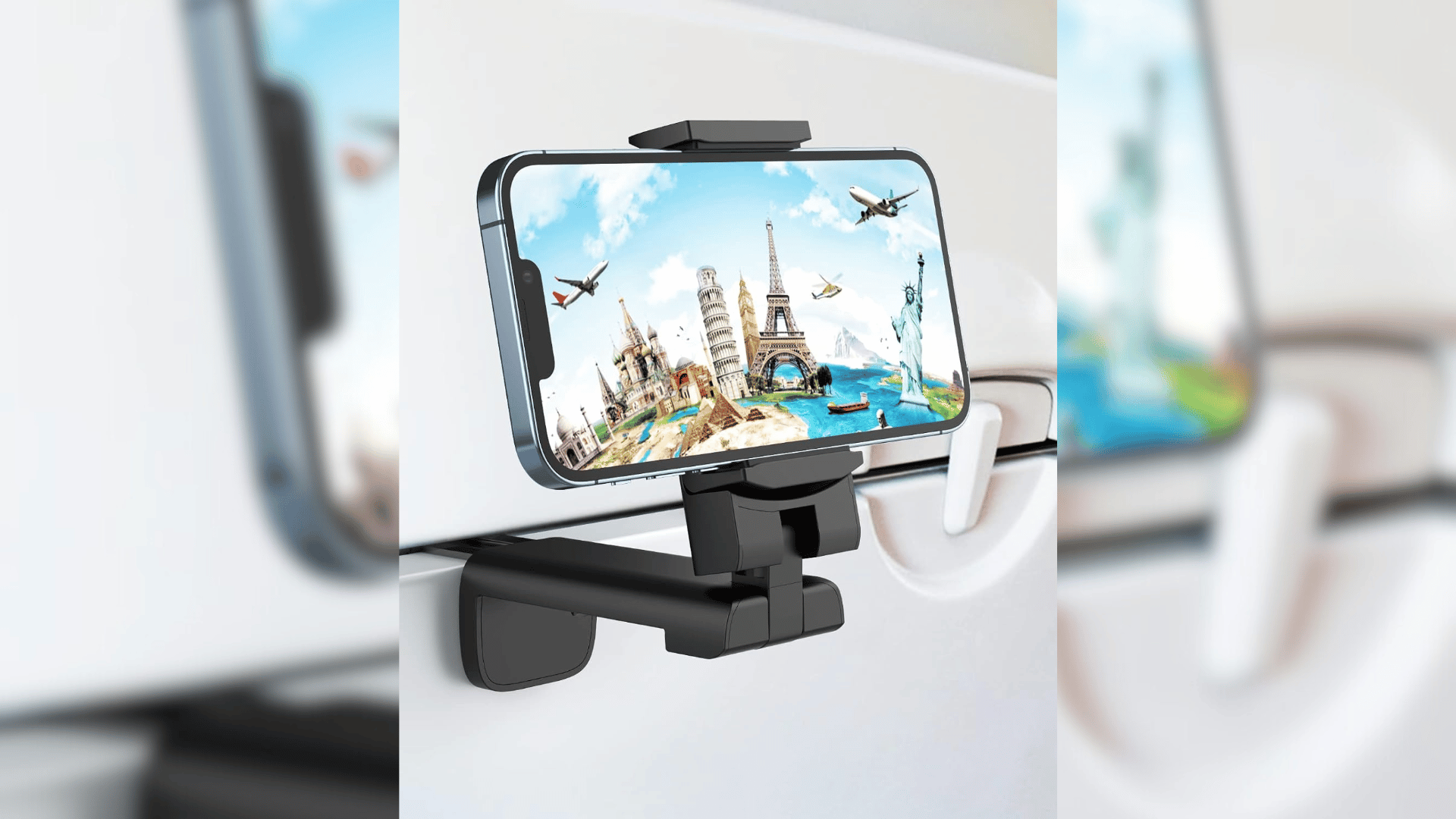 As some planes have done away with seatback TVs, many travelers are left with just their phones as entertainment for the duration of a long flight. Holding your phone at the perfect angle for hours can be uncomfortable, so travelers taking a long flight may want to invest in a hands-free phone mount.
The MiiKARE phone stand clamps your phone vertically or horizontally so that it can be mounted on a variety of surfaces from your tray table during your flight to your luggage handle as you wait for your plane to board. It can also come in handy throughout your travels, for example on hotel gym treadmills or bedside tables.
3)

Water Bottle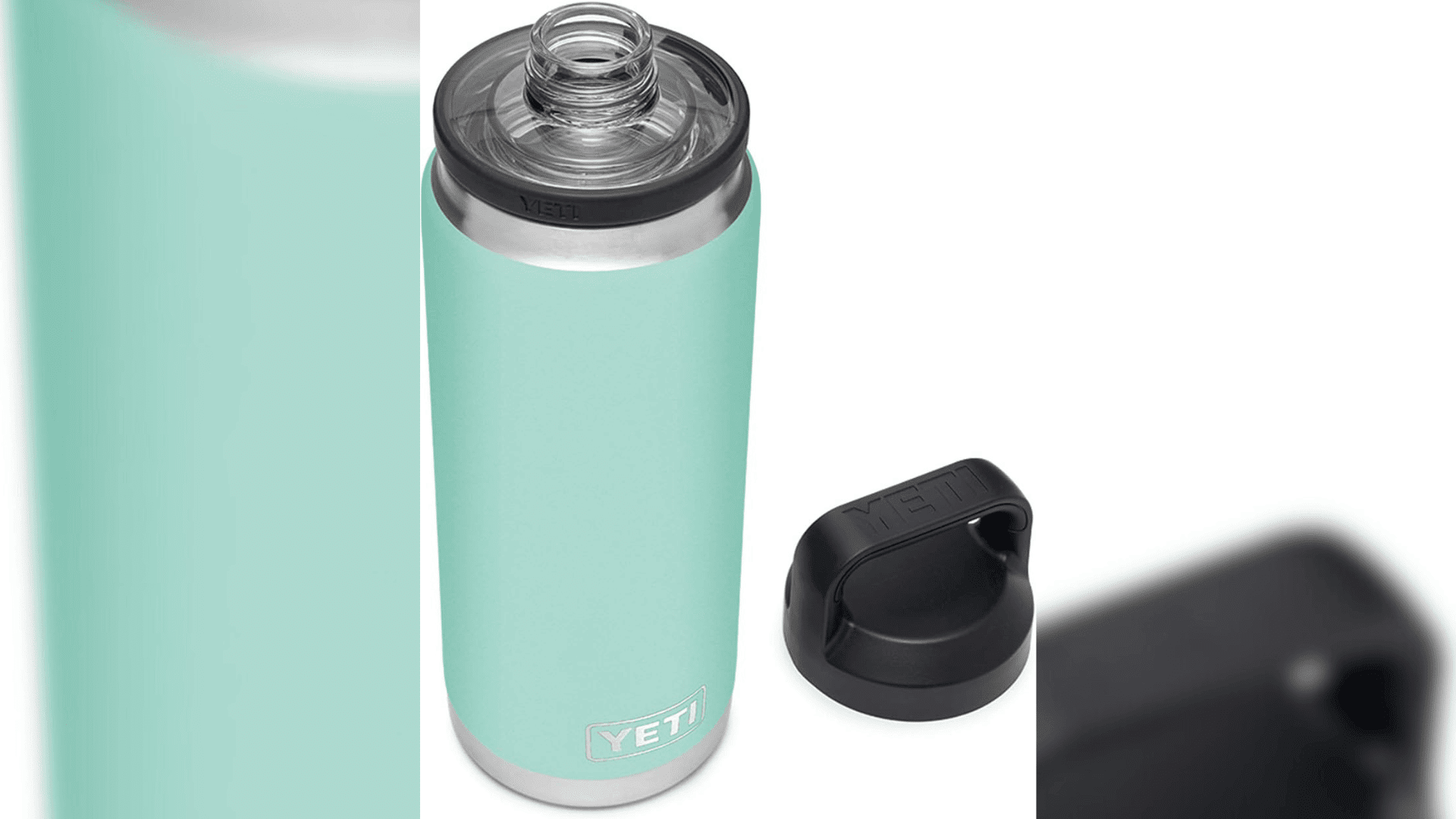 Depending on the flight attendant for your water supply is doable during shorter flights, but for longer flights, you'll want to hydrate more frequently. The YETI Rambler water bottle is double-wall vacuum insulated so it's capable of keeping your water cool or your coffee steaming for several hours. The stainless steel construction and dura coat color allow the bottle to last for a long time without fading or getting damaged.
4)

Portable Travel Foot Rest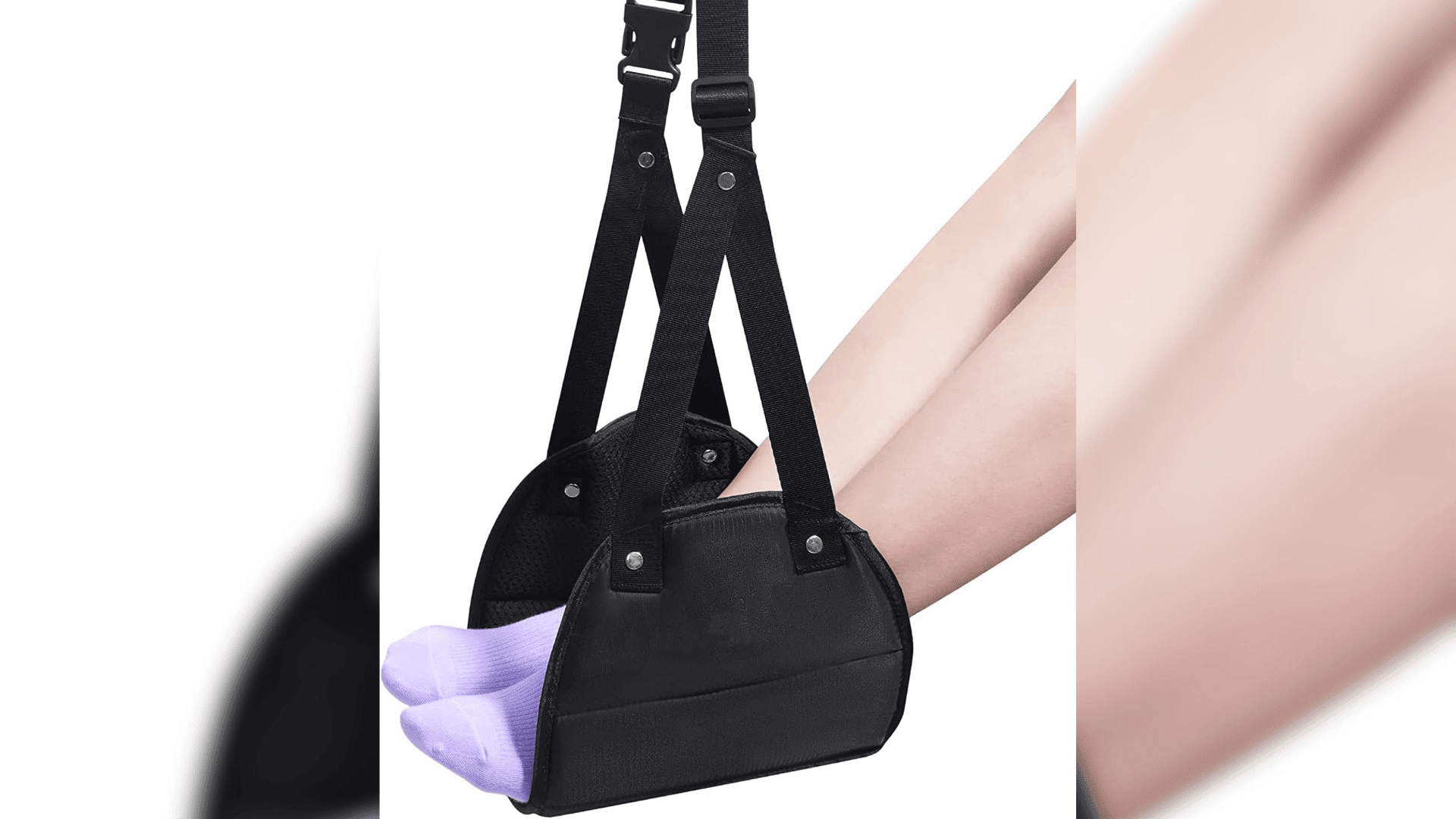 A portable footrest will also help with circulation throughout a long trip, allowing you to fly with maximum comfort. Simply hang the travel footrest with the strap along the bracket of the tray table and put your feet inside and you'll be able to kick your feet up and relax. The design features adjustable straps and a quick-release buckle to attach and detach with ease. Particularly good for flights where you'll need to catch some sleep, this footrest can also be used on office desks and school buses.
5)

Carry-On Backpack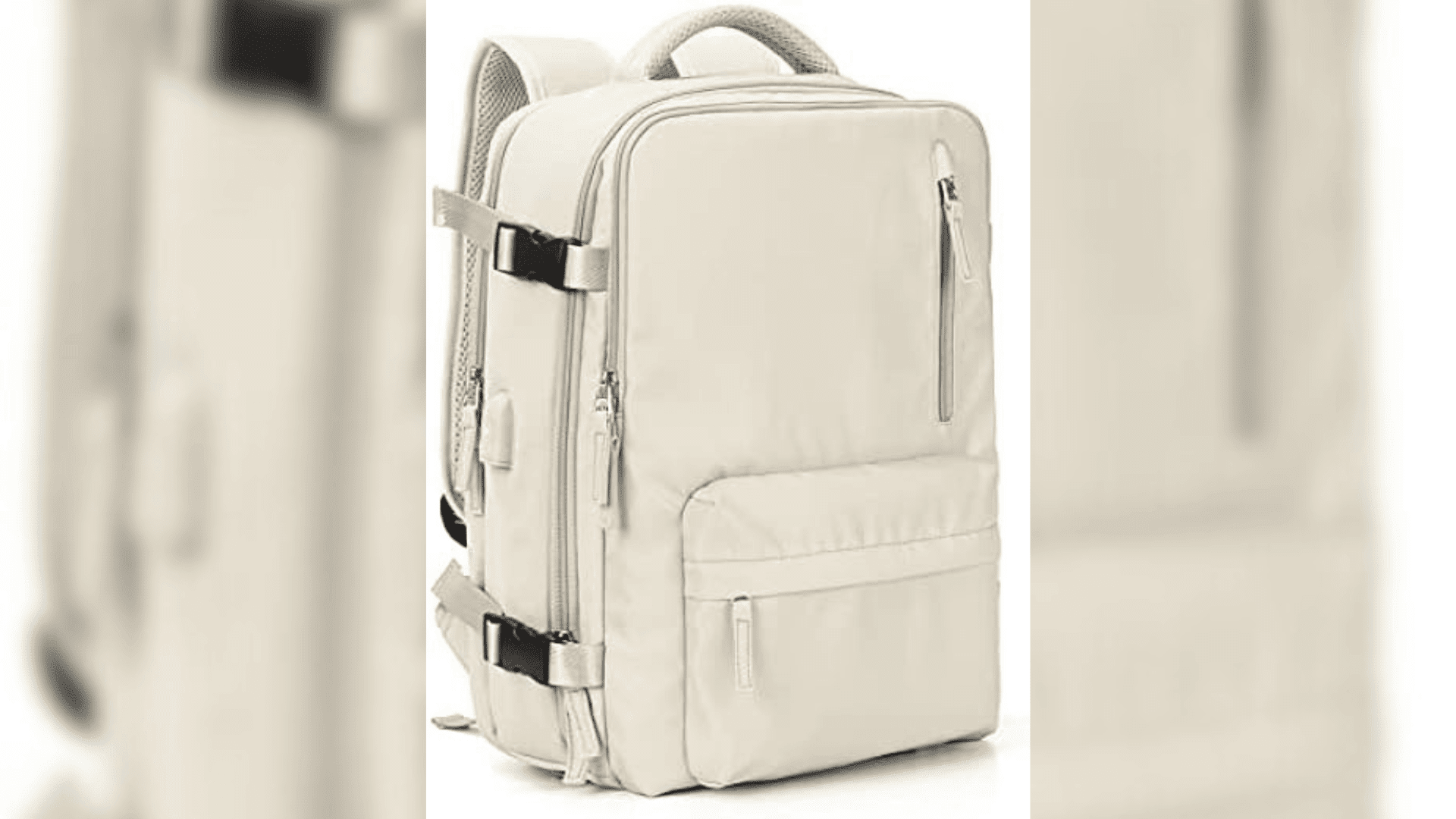 When it comes to long flights, it's crucial that you can access everything you need during the flight with as much ease and convenience as possible so as to not disturb your neighbors and minimize your own frustration. The VGCUB carry-on backpack, which previously went viral on TikTok, will allow you to remain as organized as possible while being spacious enough to fit your belongings.
The main pocket is large enough to fit 5-8 pieces of clothing and travel goods. The front compartment with various pockets can be used to store notebooks, earphones, pens, and other small items that you will want to easily access during the flight. There is also a laptop compartment close to the back and a built-in USB port so that you can charge your phone while traveling.