A recent exhibition titled "Confluence," held at Track 16 Gallery in Los Angeles, was themed around water issues related to the Los Angeles River. According to a review by the Los Angeles Times, the title "Confluence" is meant to both describe the process of separate things coming together and the specific junction of two rivers. Amidst an almost state-wide drought, LA artists are highlighting the importance of water conservation efforts.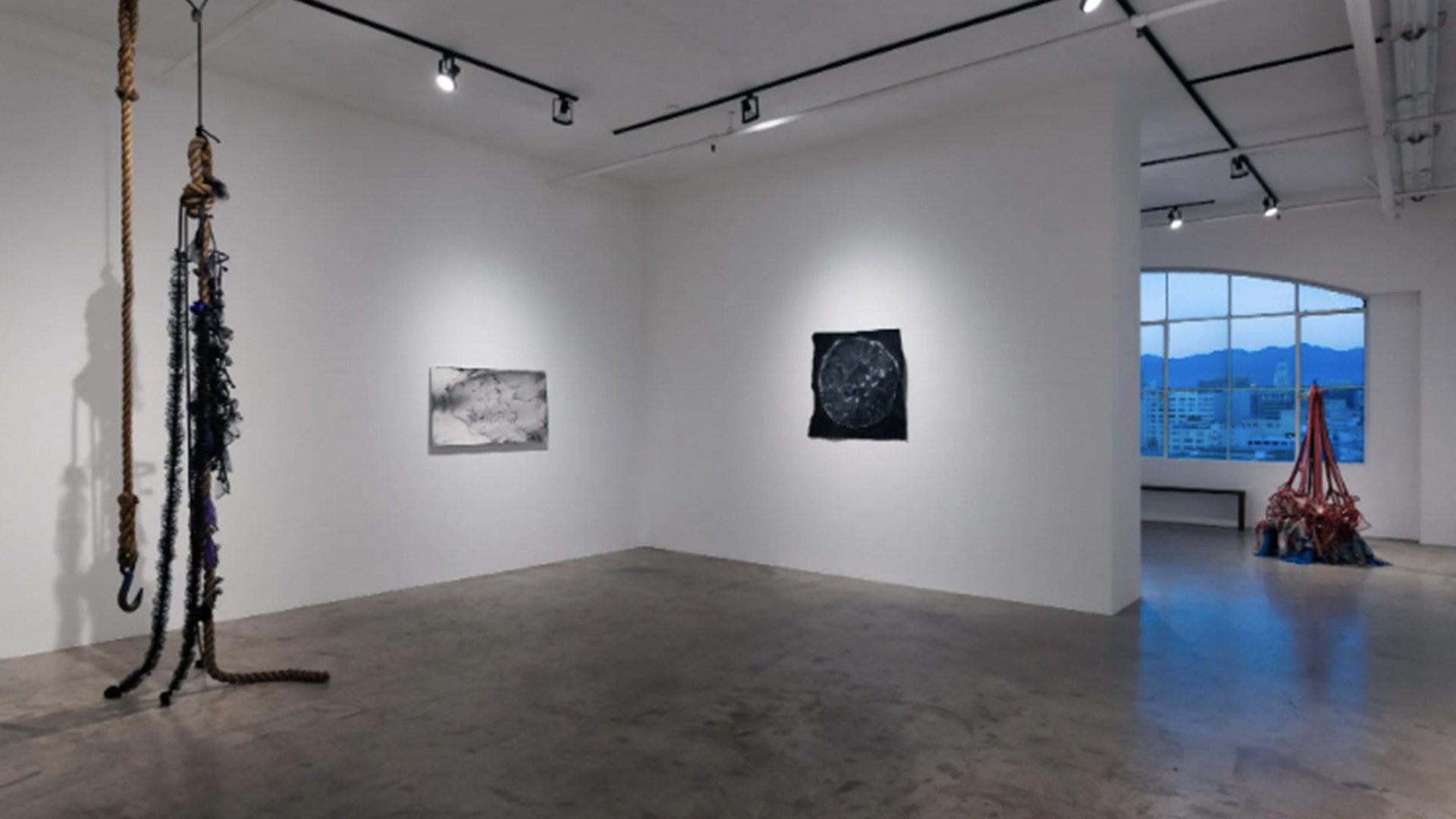 The show was organized by artist Debra Scacco, whose contribution to the exhibition is an abstract ink and water drawing created by using wind to move the liquid materials around until they dried.
A 39-minute oral history titled "The Aqueduct Between Us," is meant to trace the city's history through water. It features images of water around the city throughout time, including examples ranging from sections of the century-old Los Angeles Aqueduct to natural streams. The water imagery is paired with short interviews with numerous Indigenous residents and the repeated phrase "Water is life."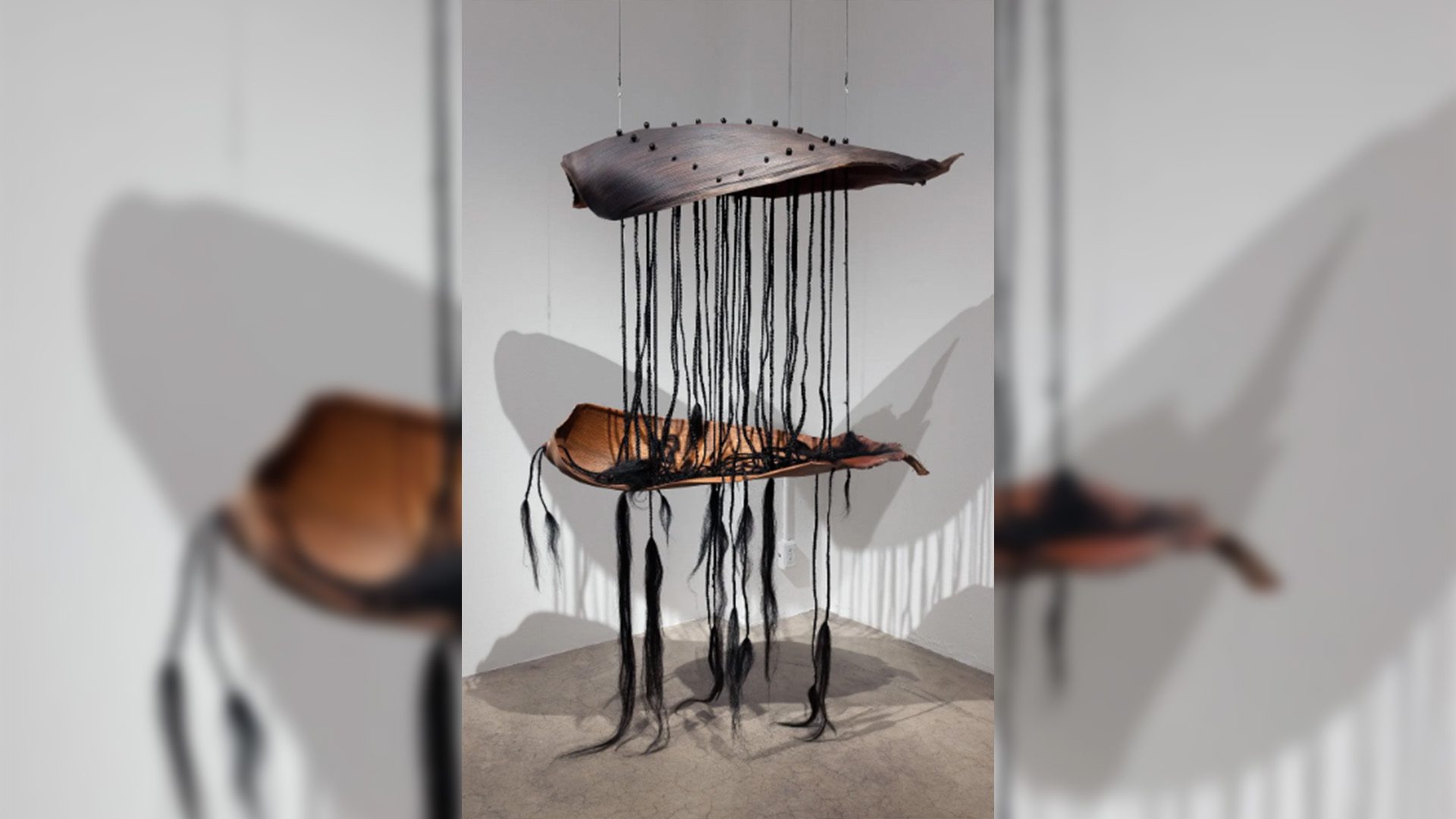 LA Artist Lauren Bon created a piece for the exhibition which was formed from an evaporated puddle of rainwater on a sheet of black foil; the white residue leaves a mottled imprint. "InBetween" by artist Bridget DeLee, is composed of the base of a palm leaf suspended horizontally from the ceiling. The leaf is punctured by long braids of black synthetic hair, held together by wooden pony beads. There is a second leaf below the first and the leaves and braids create an intersection of crowns.
"DTR", a piece by artist Kori Newkirk, involves soaking super-absorbent polymer beads in river water and then spreading them on a thin layer atop a vinyl sheet on the floor. The moisture slowly evaporates from the beads over the course of the show, leaving behind bits of shifting sediment in a unique formation.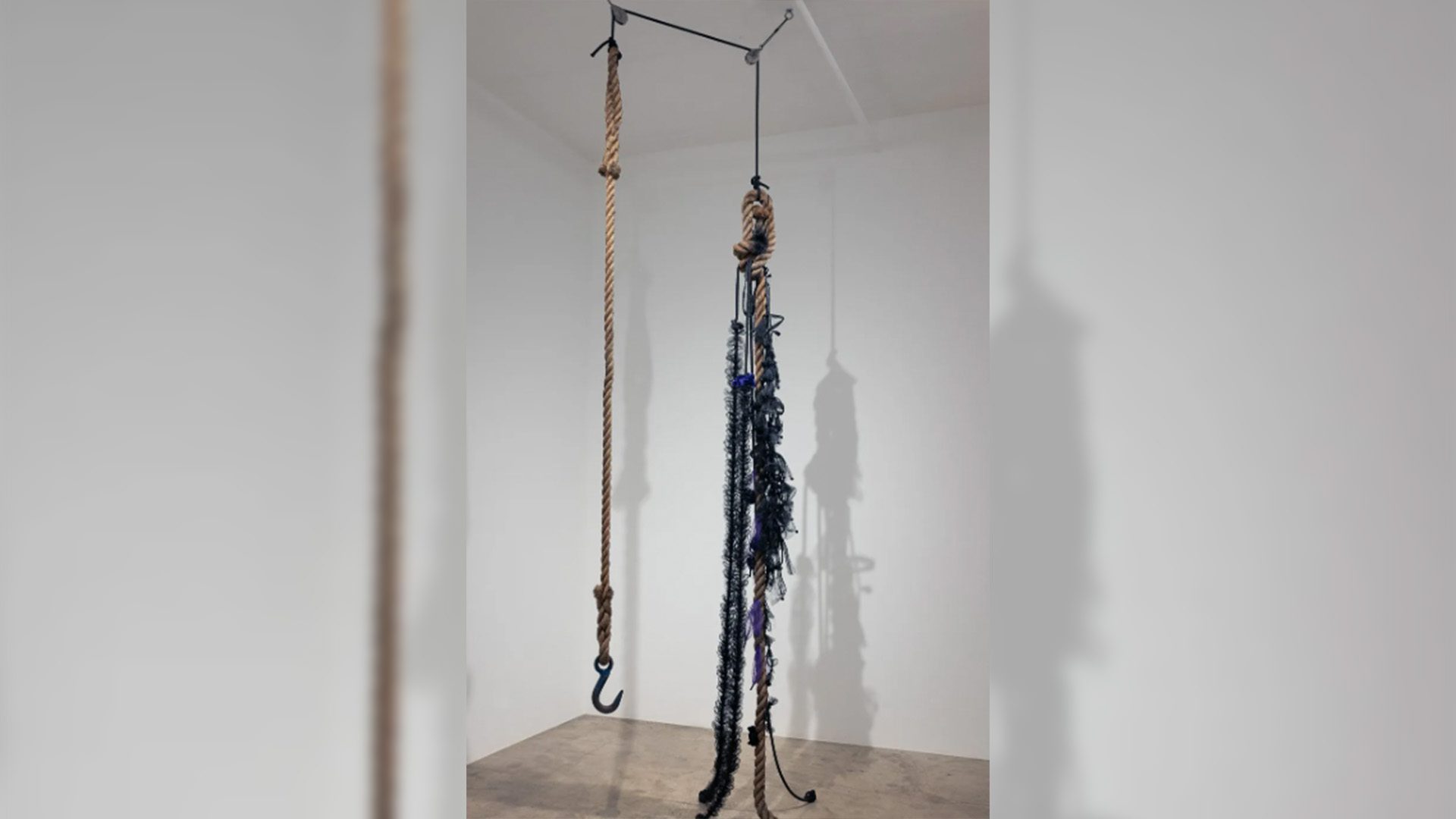 Blue McRight's piece titled "Night Drive," is a suspended assortment of pulleys, ropes, plastic netting, hooks, and hair scrunchies cascading in tiers. A series of documentary aerial photographs shot from a drone was created by artist Lane Barden. The photographs follow the path from San Fernando Valley through the river's circuitous urban path, finally ending at the Pacific Ocean.
These are just a few of the many exciting pieces at this exhibition, whose overall goal is to highlight the ever-growing importance of water when it comes to sustainability and the environment at large. The exhibition text, written by Michael Atkins, states it best saying, "If water is life, how long can we survive a drought? When the Colorado River runs dry, how does the American West mitigate an inglorious demise? How do we balance our present built environment against the dynamics of nature?"
For more water news, check out what water recycling is, how low water reveal the Spanish Stonehenge, and products that help you save water.