Perhaps you're an artist looking out for their next source of inspiration. You'll examine the intricacies of their art, their sources of inspiration, and their technique, perhaps even creating a piece in your own style inspired by their work. Or maybe you're an art enthusiast searching for new artists to support. You'll become immersed in their body of work, eventually planning a trip around attending one of their exhibitions. No matter who you are, here are some emerging artists to support in 2022.
Dawn Okoro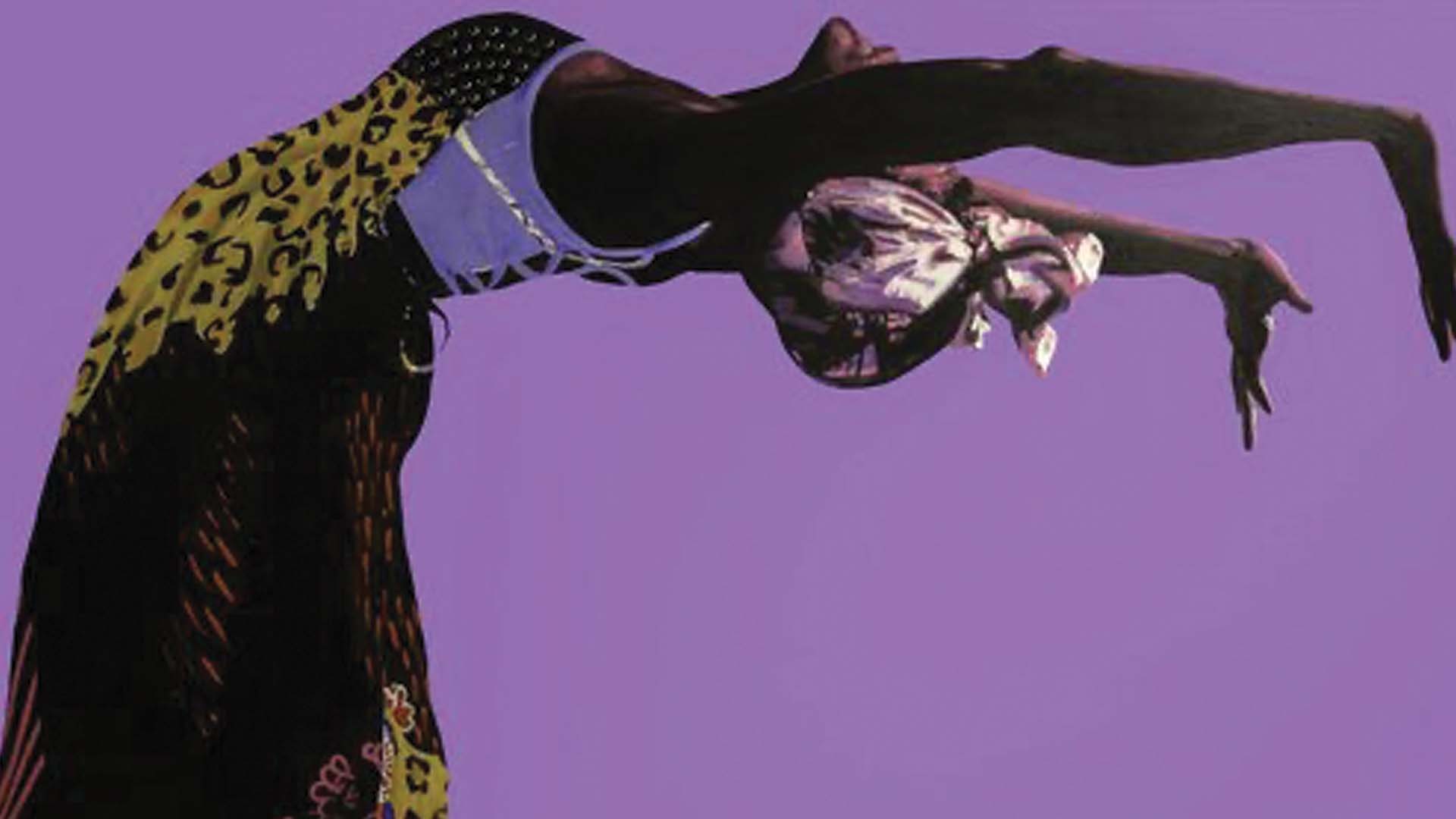 Dawn Okoro's vivid paintings examine commercial imagery by suspending compositions from fashion illustrations in negative space. Her works are inspired by her Nigerian heritage while simultaneously exploring themes of social identity. And Okoro uses bright colors and texture to illustrate these themes.
Born in Houston, Texas, Okoro spent much of her formative years feeling tension between her American identity and Nigerian heritage. She was drawn to art and fashion from a young age, eventually going on to minor in Fashion Design in college. Although she originally studied psychology and law, after school Okoro decided to pursue a career in art full time. She began by curating her own art exhibition and was eventually invited to participate in group exhibitions in both Texas and New York. And, in early 2022, Dawn Okoro will be hosting her first-ever solo exhibition in the United Kingdom.
Raul de Nieves
Born in Michoacan, Mexico, and moving to the United States at nine years old, artist Raul de Nieves has a unique perspective that he brings to his art. His artwork involves densely adorned sculpture, installation, and performances that blend the two cultures in which he was raised. The aesthetics of his pieces combine traditional Mexican craft and religious iconography. His sculptures are made using intricate beadwork which requires a lot of manual labor.
In 2017, De Nieves presented a show at the Whitney Biennal which included several sculptures as well as a stunning stained glass window piece. The mural traces the artist's own journey from self-doubt to celebration and he spoke to ArtNet News about the piece stating, "The mural talks about this experience—this journey… I feel really happy that I could put so much emphasis on this idea of 'a better tomorrow' in my artwork."
His latest exhibition titled "The Treasure House of Memory" includes tarot card-inspired drawings, a beaded sculpture series that traces the transformation of a figure, and a painting of the story of Saint George and the Dragon. This exhibition is currently displayed at the Institute of Contemporary Art in Boston and will run through June 24, 2022.
Cooper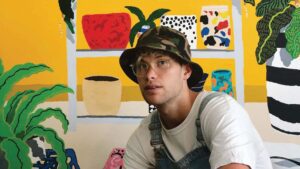 This American visual artist started by creating art in sketchbooks and later decided to pursue a career in graphic design. In addition to graphic design, Cooper (Andrew Cooper) also took extra classes in woodwork and painting. After working as a graphic designer for a record label, he moved to Los Angeles to pursue a career as a painter.
Using patterns around him, this emerging artist created wildflower murals that gained the attention of brands like Mountain Dew and Puma. In 2018, the artist was commissioned Nipsey Hussle to paint his signature wildflower design on the basketball court of the rapper's former school. After working with brands like Vans and WeTransfer, Cooper had his first-ever solo exhibition in 2021 in New York. The artist's post-modernist pop style, bright colors, and nature-inspired designs will continue to inspire with an upcoming exhibition in London in 2022.
Discover more about the World of Creation, and uncover the history of pottery, anamorphosis art, and ancient painting.
For more looking stories looking ahead to 2022, check out 2022's top travel destinations and 10 inventions turning 100 in 2022.