In 2024, the world's first 3D-printed hotel will open in Marfa, Texas. The over 60-acre hotel will showcase cutting-edge architectural approaches made possible by large-scale 3D printing.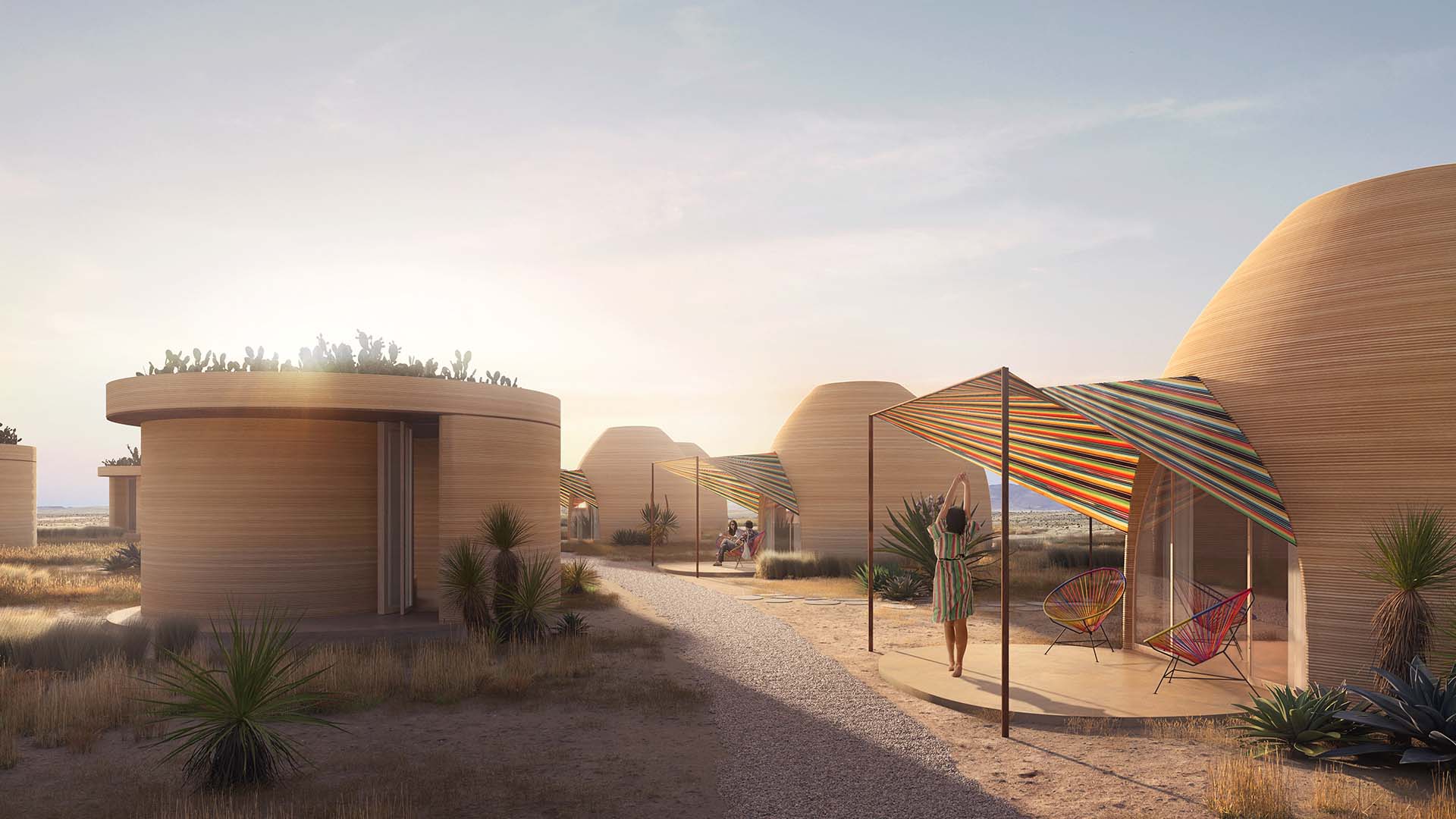 El Cosmico Hotel
The project is rebuilding, relocating, and expanding the El Cosmico hotel, which is currently a 21-acre campground hotel in Texas. The new development will integrate El Cosmico's existing infrastructure with new facilities and amenities such as domed guest units, a circular infinity pool, and an open-air bathhouse. The property will also include a community of two-, three-, and four-bedroom 3D-printed homes for purchase as private vacation residences. 
According to the press release, the design for the expansion and re-imagination of El Cosmico is "…informed by this unique connection between the high desert landscape and cosmic organizations." The design includes organic curves and domes that can only be made possible through 3D printing. For example, the below image captures a 3D-printed wall that spirals around the raised bed platform, providing a framed view of the sky.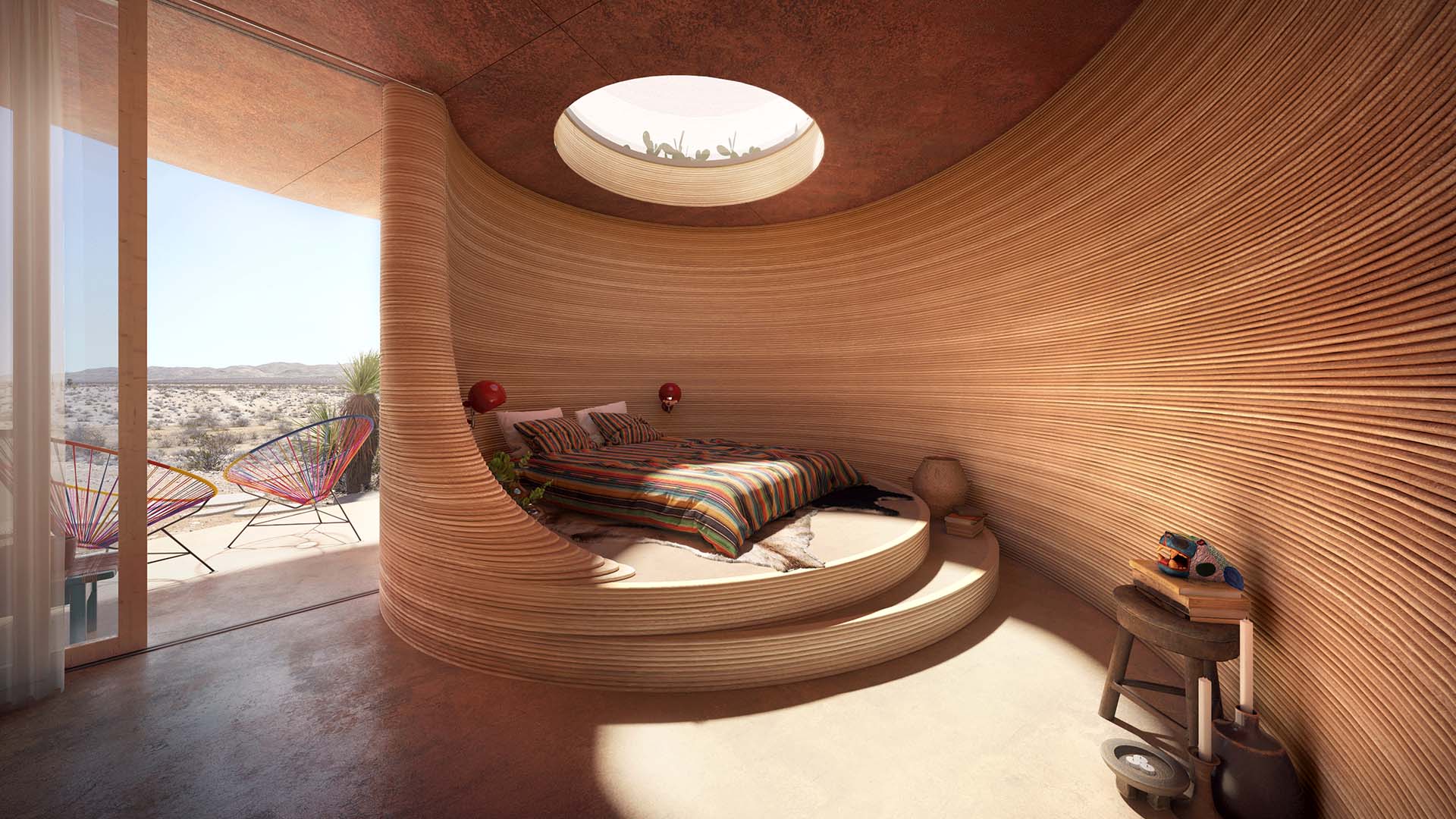 The 3D-printed hotel is a joint venture between Liz Lambert's team, ICON, and BIG (Bjarke Ingels Group). Liz Lambert is the hospitality visionary behind El Cosmico, which is currently a nomadic hotel and campground. ICON is a construction technology company that uses 3D printing robotics, software, and advanced materials. Notably, ICON has received a multi-million dollar contract from NASA to research and develop space-based construction systems to support the planned exploration of the Moon and beyond. Lastly, BIG is a group of architects, designers, urbanists, landscape professionals, interior and product designers, researchers, and inventors.
Benefits of 3D-Printed Structures
3D-printed structures allow architects to explore unique designs without significantly increasing the budget. As architect Bjarke Ingels explained, "The promise of 3D printing is that the printer doesn't care how complex the design is…All it cares about is how long it takes to print and how much material [it is] going to deploy, so you can make a square box or a beautiful domed house at the same cost." 
Additionally, 3D printing allows for homes to be built faster and with less human interference. Humans are still required in post-design, however. For example, the printer needs to be set up and maintained, and humans must oversee its digital operations, make foundations, lay rebar, insulate the walls, and install windows, doors, and all mechanical, electrical, and plumbing systems. 
Furthermore, 3D-printed structures are better for the environment than traditionally constructed homes because they require less material and energy to construct. On-site construction waste is also reduced, meaning that fewer materials go to landfills.