In honor of the highly anticipated Barbie movie coming out this week, spend your vacation in one of these homes or hotels that Barbie herself would approve of. 
1. Barbie's Malibu DreamHouse – Malibu, California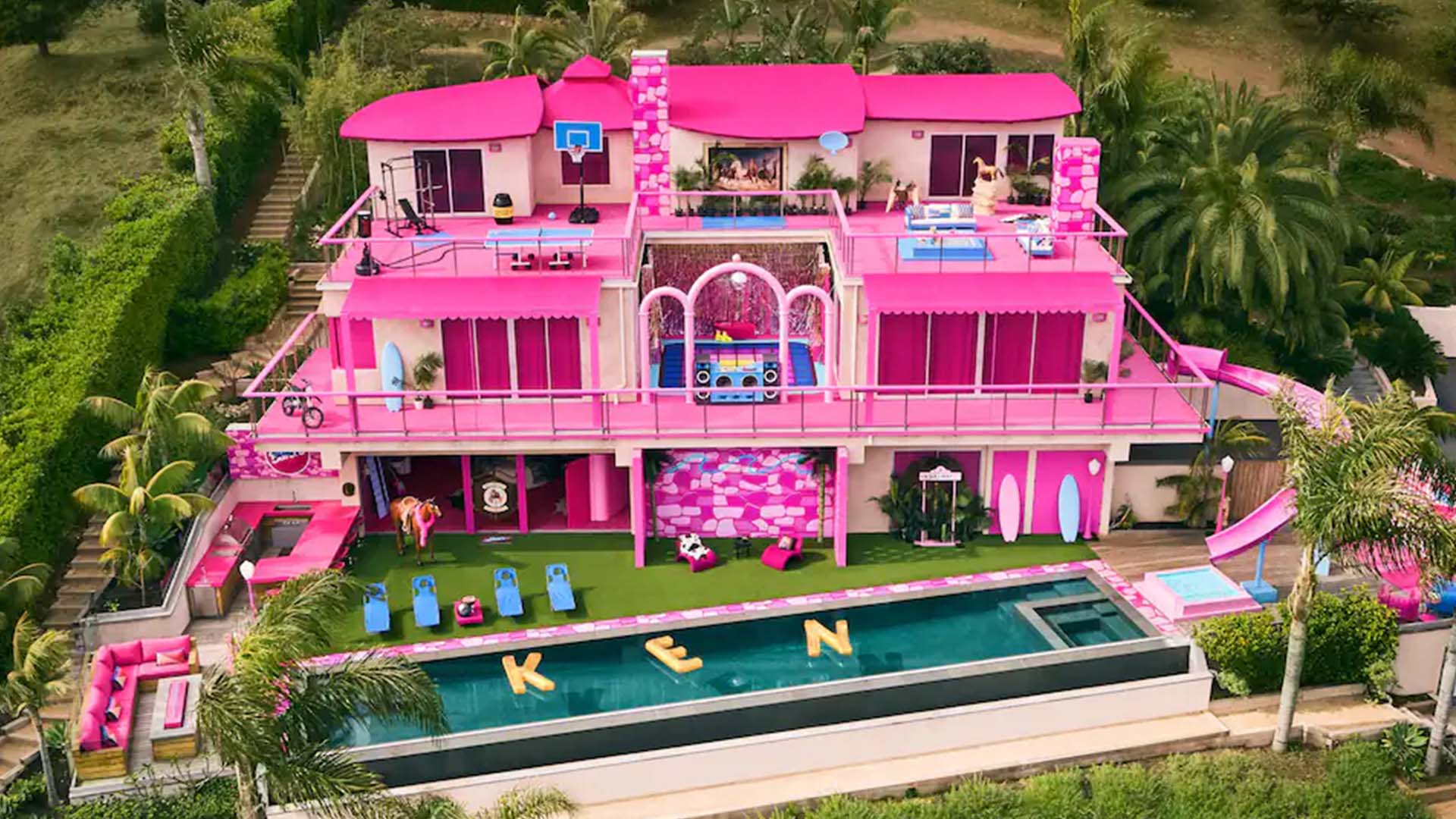 For the ultimate Barbie vacation, how about a stay in Barbie's Malibu DreamHouse? The extremely pink oceanfront mansion is decked out with Barbie amenities, including an outdoor disco dance floor, an infinity pool, and a roller rink. 
The house will open for booking requests on July 17, but only two one-night stays will be available for up to two people each on July 21 and 22. The lucky guests will stay in the home free of charge because, as explained in Airbnb's statement, "Ken couldn't figure out how to put a price on Barbie's Malibu DreamHouse". 
2. Scottsdoll Dreamhouse – Scottsdale, Arizona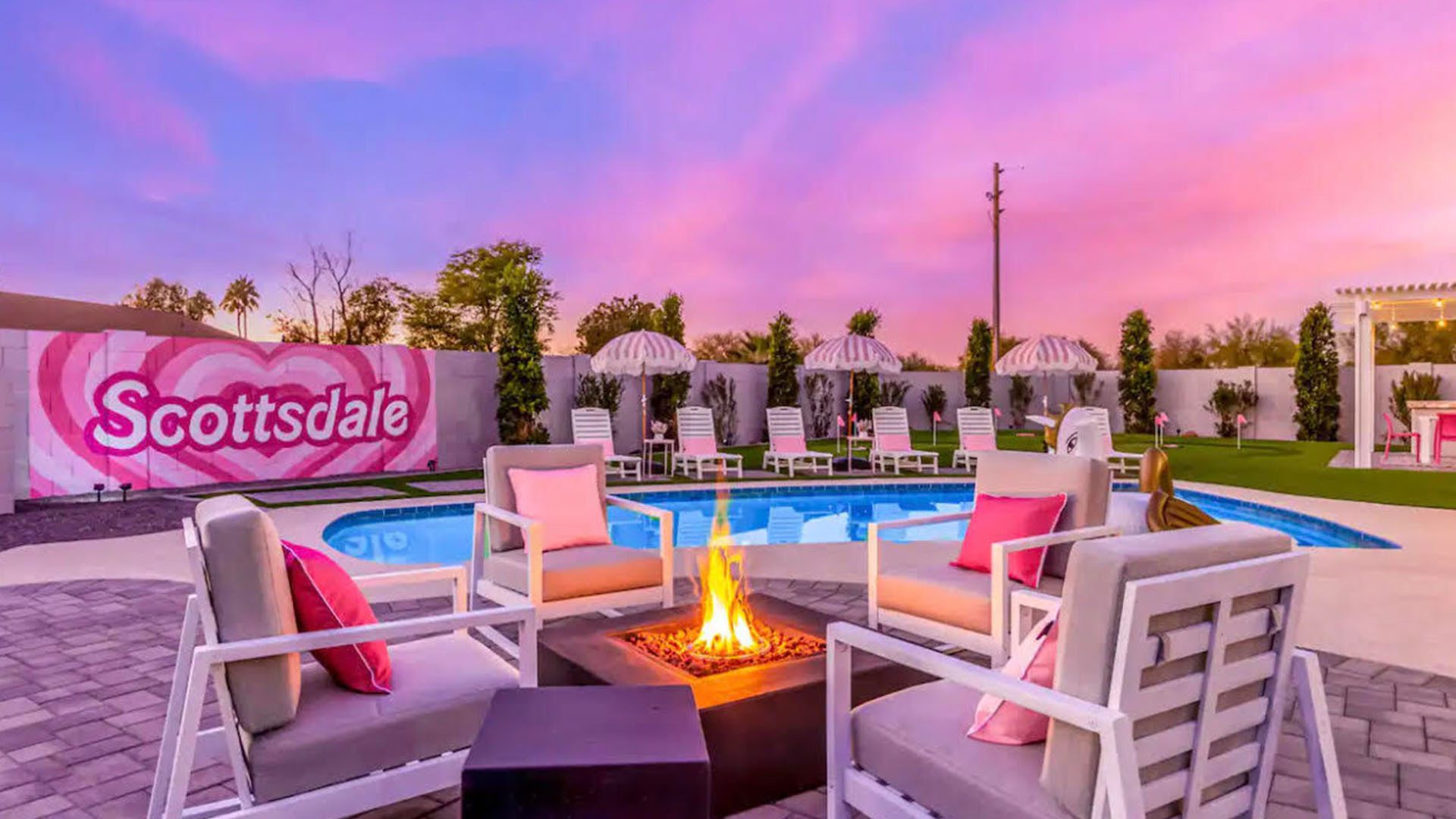 The Scottsdoll Dreamhouse in Scottsdale, Arizona definitely gives Barbie's DreamHouse a run for its money. The unique home is covered in pink and features a heated pool, giant pink Jenga, and custom neon signs. There's even a life-size pink doll box which is perfect for a photo shoot. Find out more HERE. 
3. The Barbie Room at The Curtis Hotel – Denver, Colorado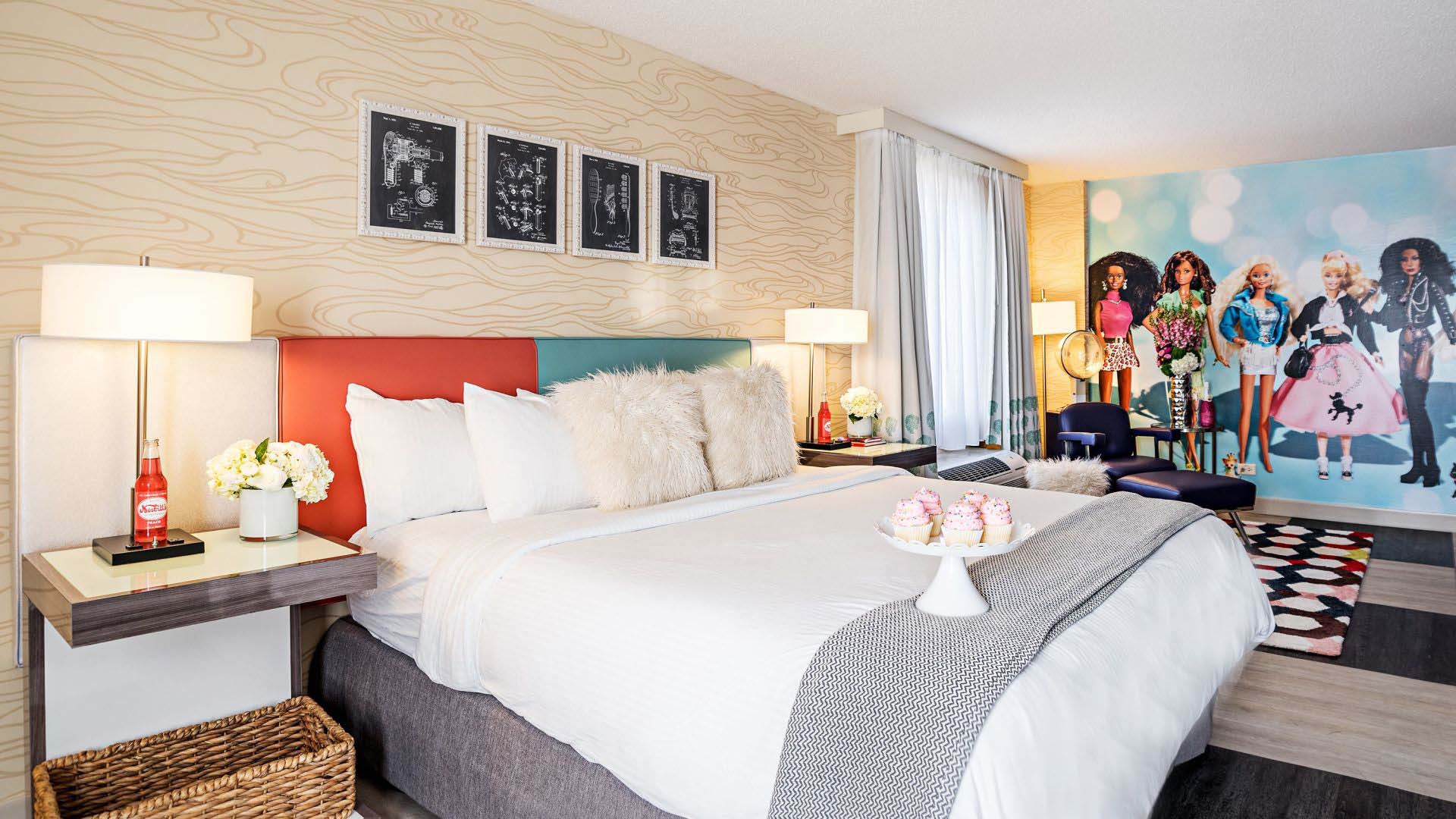 Experience a Barbie-themed hotel room at The Curtis Hotel in downtown Denver. The room is a permanent fixture at the hotel which is known for its unique and whimsical atmosphere. The Barbie room is decorated with images of the iconic dolls, contains a salon chair, and comes with a complimentary makeup case and a voucher for a martini from the hotel bar. Book your stay HERE. 
4. Mid-Century Modern Wexler Barbie House – Palm Springs, California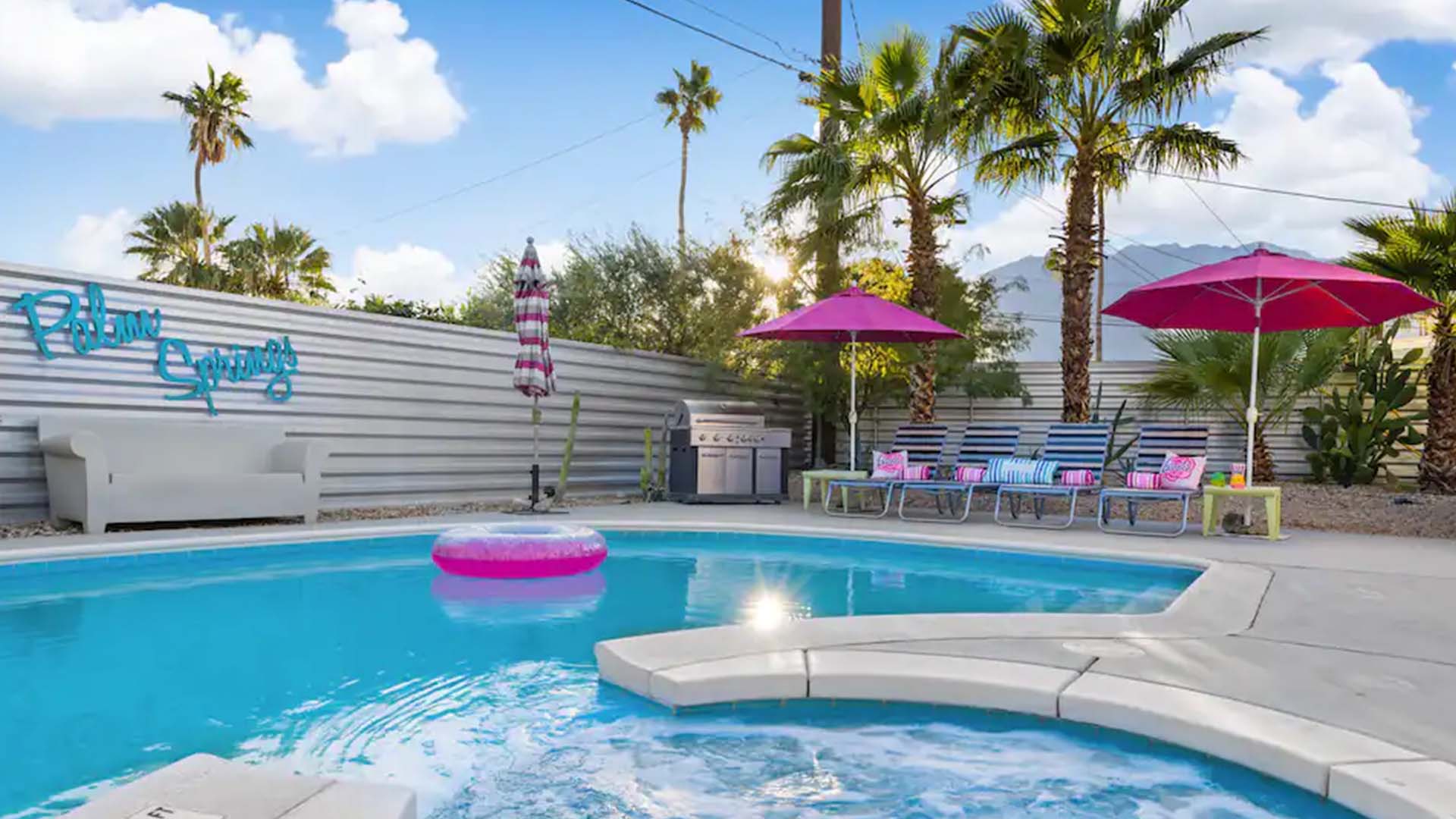 In 1956, famed Mid-Century architect, Donald Wexler, designed a one-of-a-kind home for the Mattel Family. The house pays tribute to Barbie with retro-inspired decor, a custom spa, and Barbie's photos adorning the walls. This home is now available to rent on Airbnb, which you can book HERE. 
5. The Don CeSar – St. Pete Beach, Florida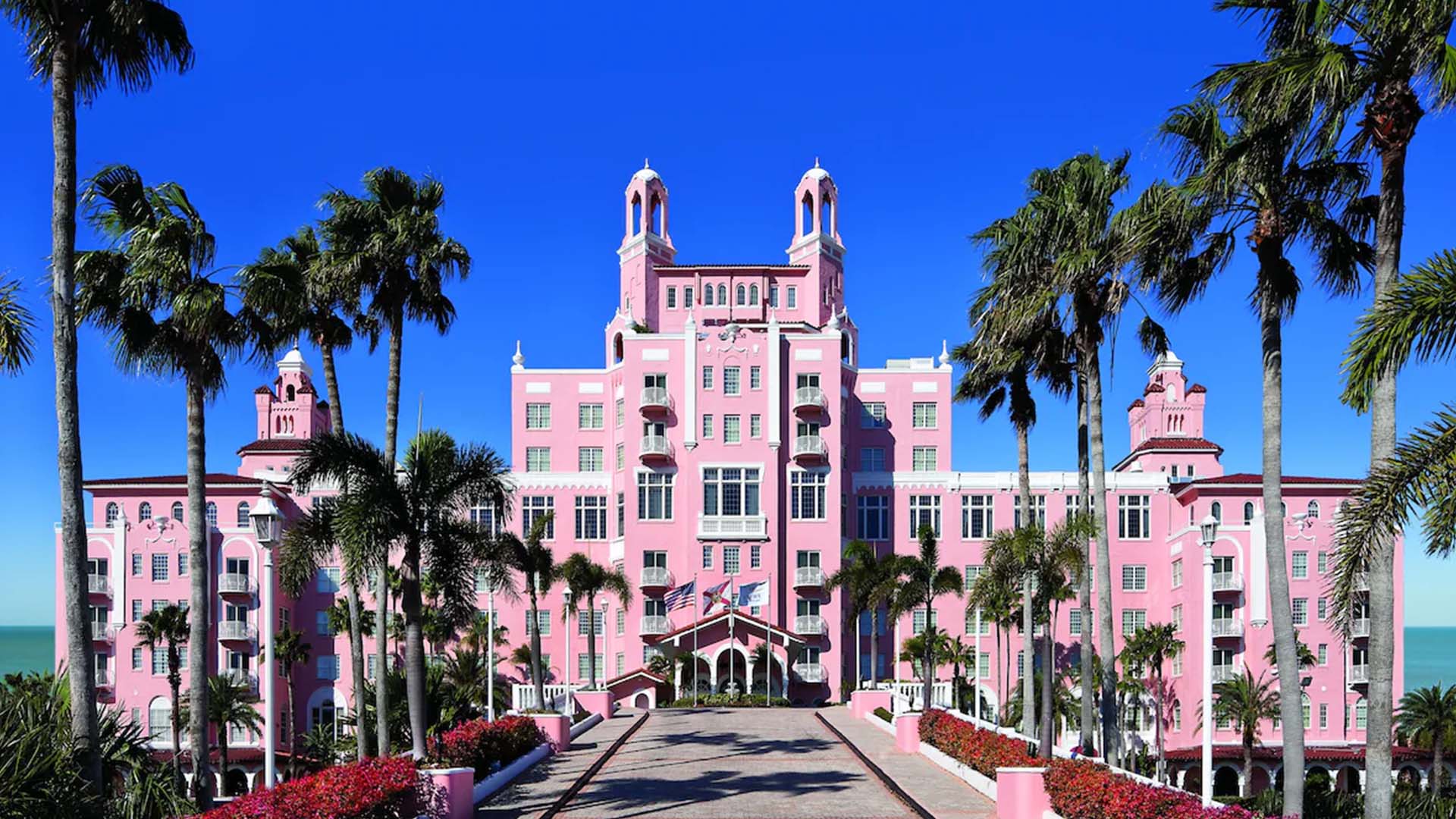 This beautiful beachfront resort is famous for its vibrant pink walls that certainly match Barbie's signature pink shade. Known as the Pink Palace, the hotel is a perfect place to soak up some sun. Even though it is not affiliated with Barbie, the general manager of HotelTonight reported that the hotel has seen a 30 percent increase in booking in 2023 versus last year, stating, "With Barbie mania in full effect this summer, we're not surprised to see HotelTonight users book the pink-walled hotel." Book The Don CeSar HERE.
6. Barbie Ultimate Staycation – Kuala Lumpur, Malaysia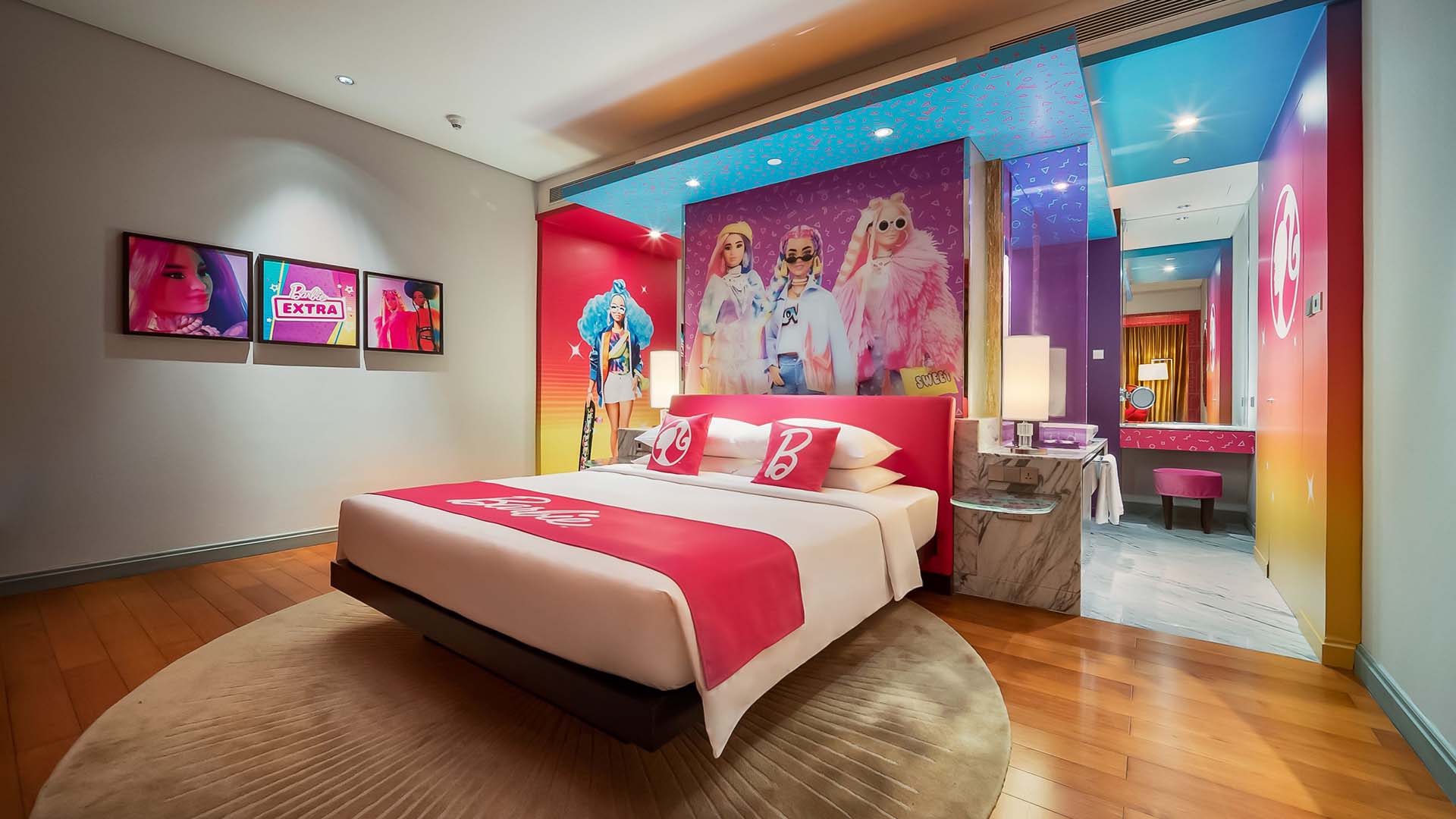 In partnership with Mattel and Barbie, the Grand Hyatt Kuala Lumpur hotel in Malaysia is offering the Barbie Ultimate Staycation. Guests can stay in one of the 14 Barbie-themed rooms and dine at the Barbie Café. Each room also comes with a stunning skyline of Kuala Lumpur. Find out more HERE. 
Tomorrow's World Today may earn from qualifying purchases.