Are you looking to have the coolest vacation ever? From having your personal theme park to sleeping in a converted wagon, check out ten of the most unique vacation homes that you can rent in the United States. 
1. The Bloomhouse by Lodgewell – Austin, Texas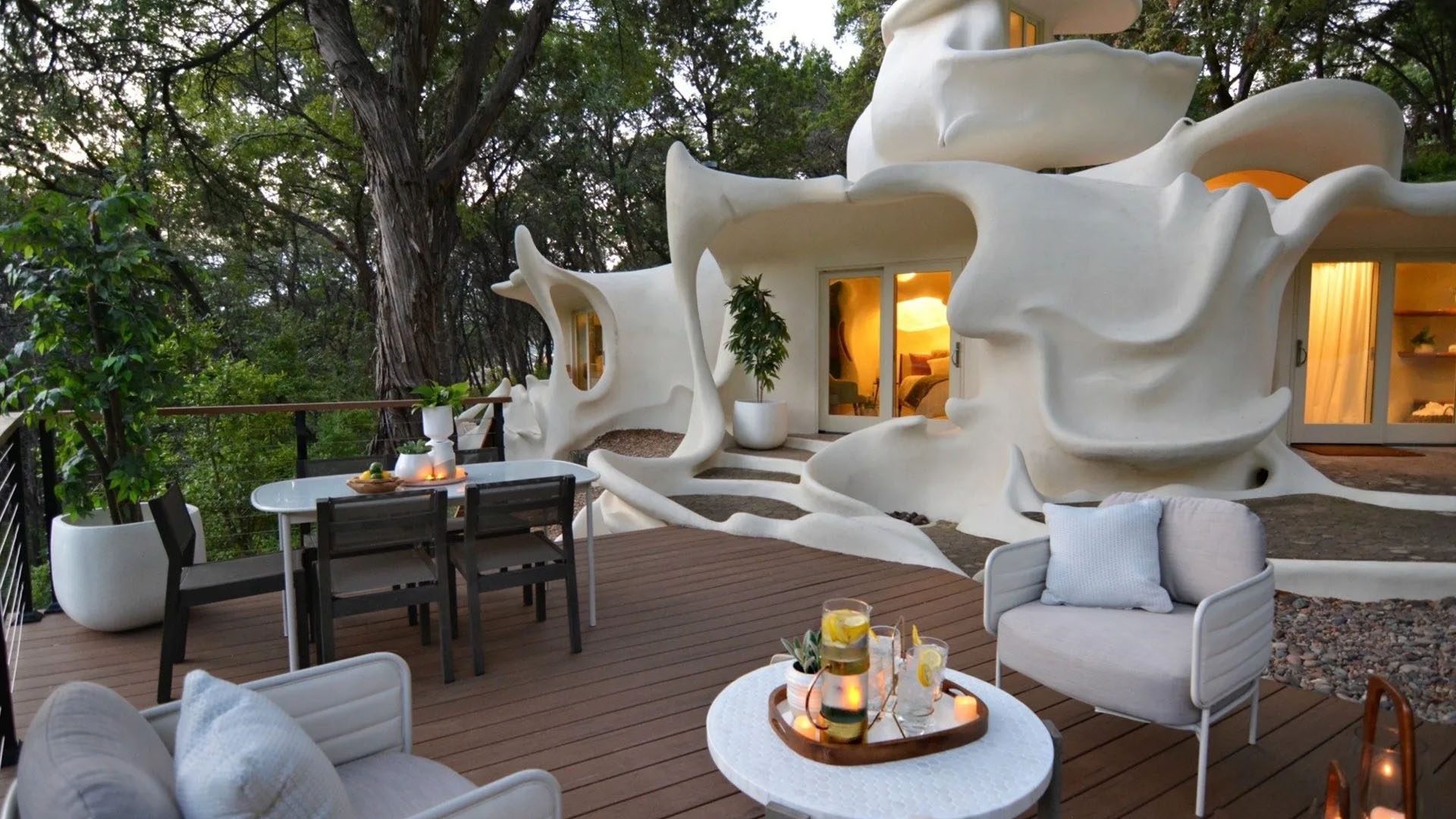 Live out your fairy tale dreams in this Austin, Texas home. The Bloomhouse does not have any straight lines or corners. It was built in the 1970s by two University of Texas architecture students who wanted to build an escape from society that would become a monument to man and nature. After falling into disarray in the 1980s, the house was meticulously refurbished in 2017. You can now book your stay at the Bloomhouse HERE.
2. Bryant Barn – Walla Walla, Washington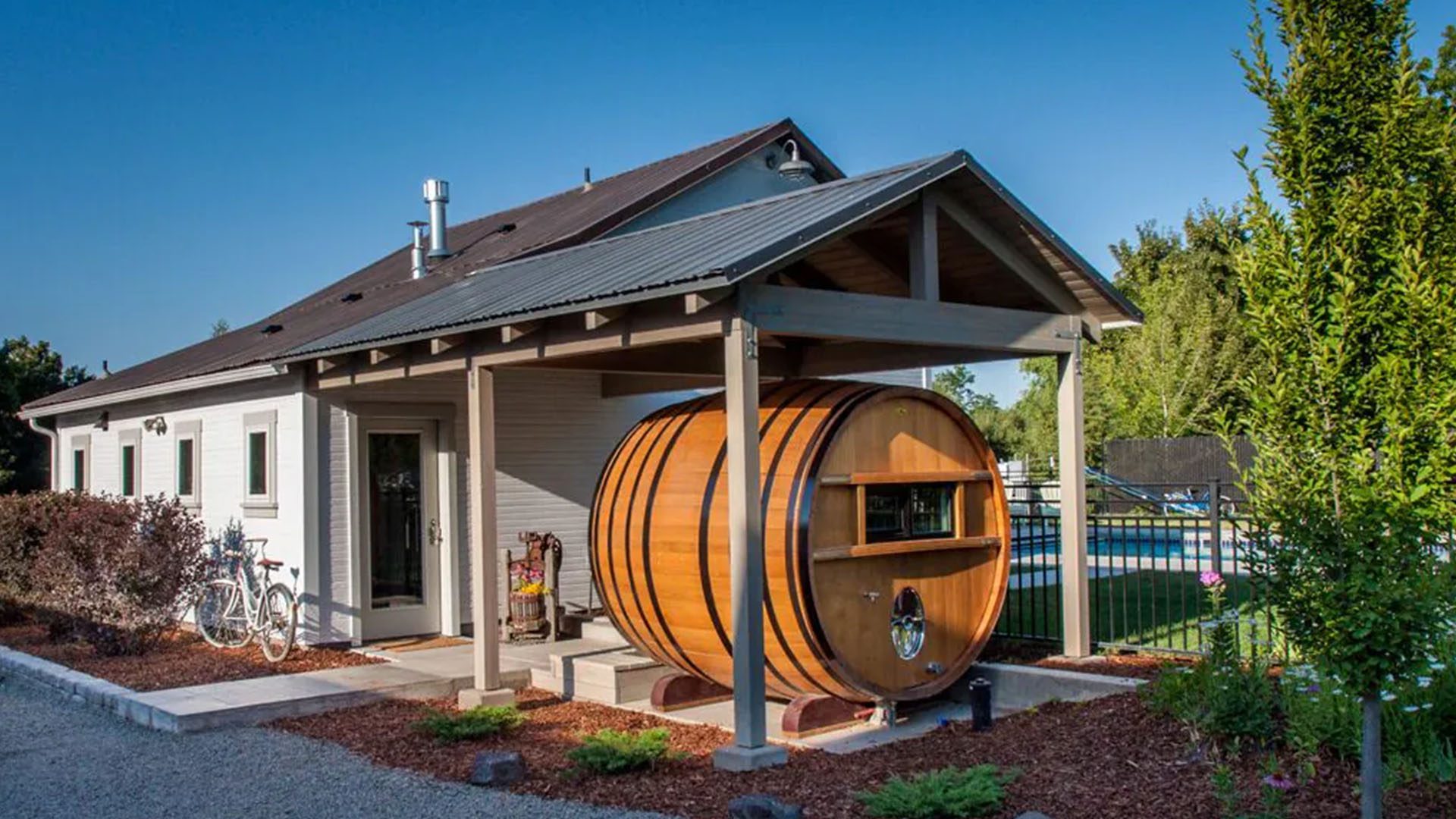 If you are a wine lover taking a trip to Washington's beautiful wine country, check out Bryant Barn where you can sleep in a wine barrel. The oversized wine barrel fits a double bed and looks over the rental's private pool, fire pit, and expansive backyard. Check it out HERE.
3. The Sweet Escape Mansion – Orlando, Florida
Rent your own theme park for up to 52 of your closest friends at the Sweet Escape Mansion! The Florida-based estate consists of a swimming pool, karaoke night club, outdoor theater, indoor sauna, and a ball pit, just to name a few things. There's also an outdoor waterpark, a mini-golf course, and a human-sized Candyland court. With over 8,000 square feet of living space, this is certainly one of the most unique vacation rentals of your dreams. Find out more HERE. 
4. Historic Church – Denver, Colorado
This 100-year-old church is the perfect mix of historic design meets modern comfort. Renovated in 2017, the traditional stained glass windows and vaulted windows match perfectly with a vintage rec room and ample outdoor space. The rental property boasts six private ensuites and a 550-square-foot loft lounge for entertaining space. Rent it HERE.
5. Conestoga Wagon – Sedona, Arizona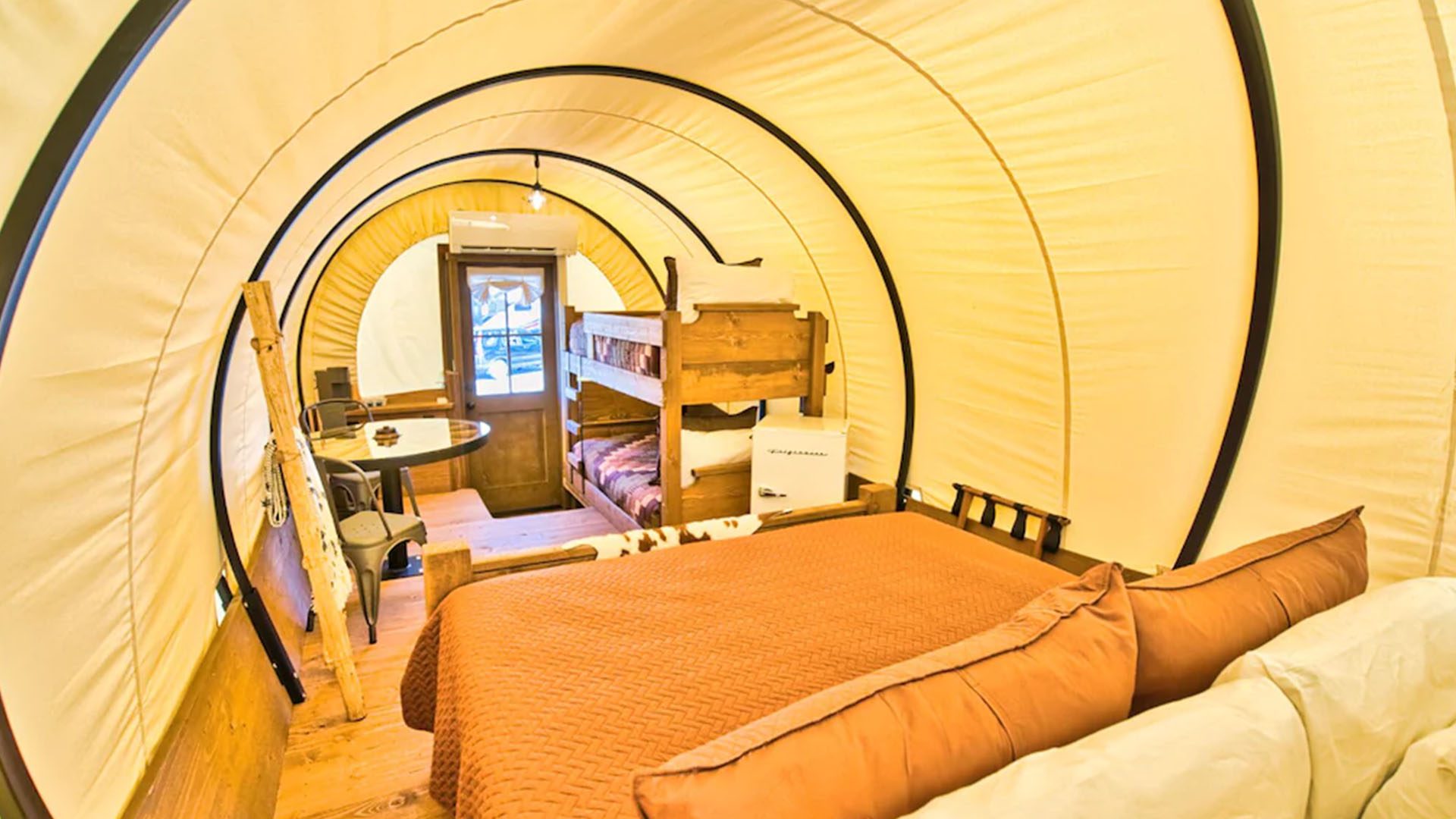 For the history lovers of the Wild West, check out the Conestoga Covered Wagons in Arizona. These western-themed wagons make you feel like you are living on the Oregon Trail but with modern amenities like WIFI, electricity, and a mini fridge. When you want to get out of the wagon, you can also use the campground's pool, hot tub, and splash park. Find out more HERE.
6. Appalachian Container Cabin – Otto, North Carolina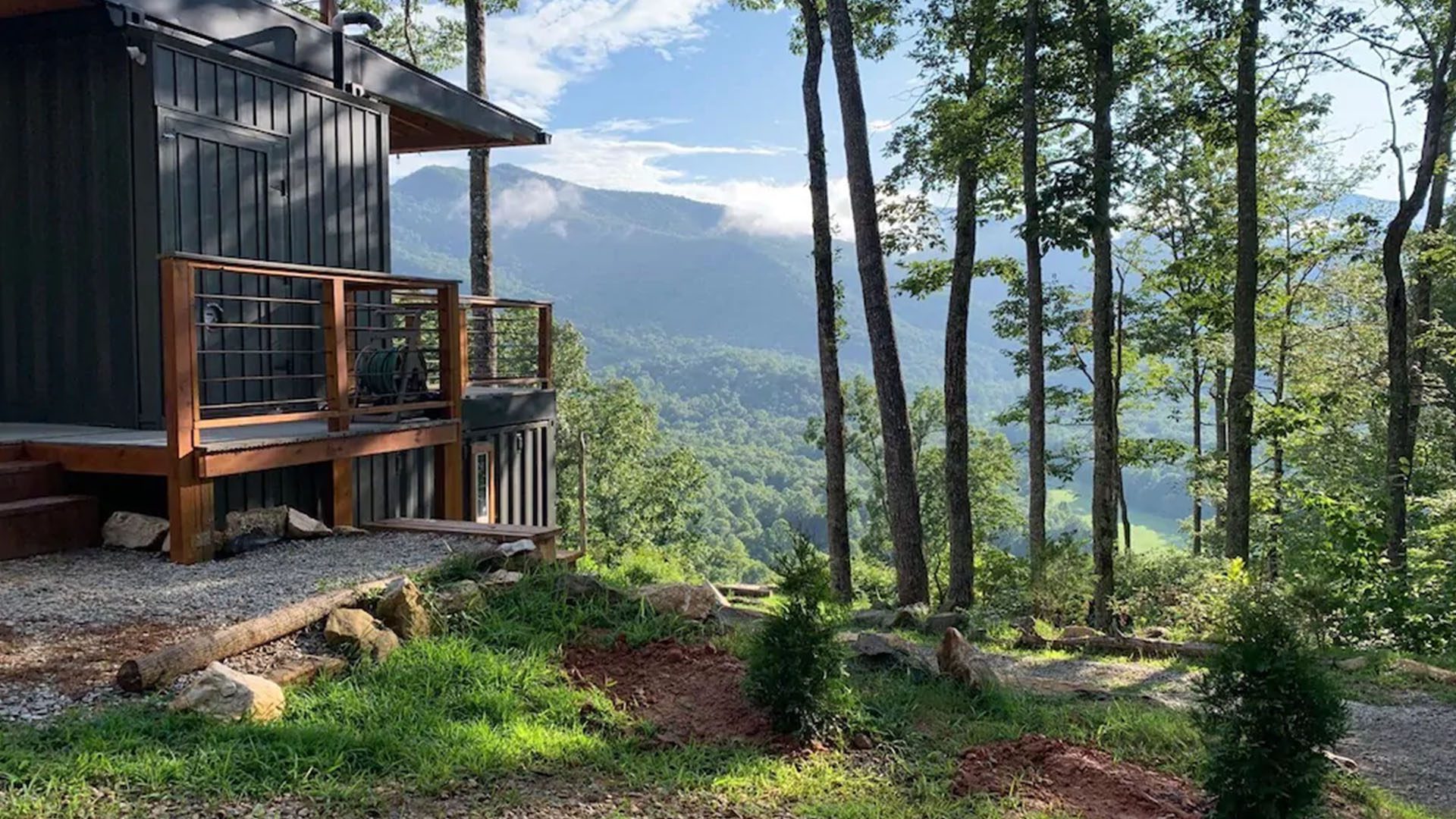 Who knew that a shipping container could be so beautiful and cozy? This unique and stunning vacation rental is in the heart of the Smoky Mountains in North Carolina, deep within the Nantahala National Forest. The cabin is perfect for a couple or a small family and includes all the essentials plus a deck and fire pit. Book it HERE.
7. Area 55 Futuro House – Joshua Tree, California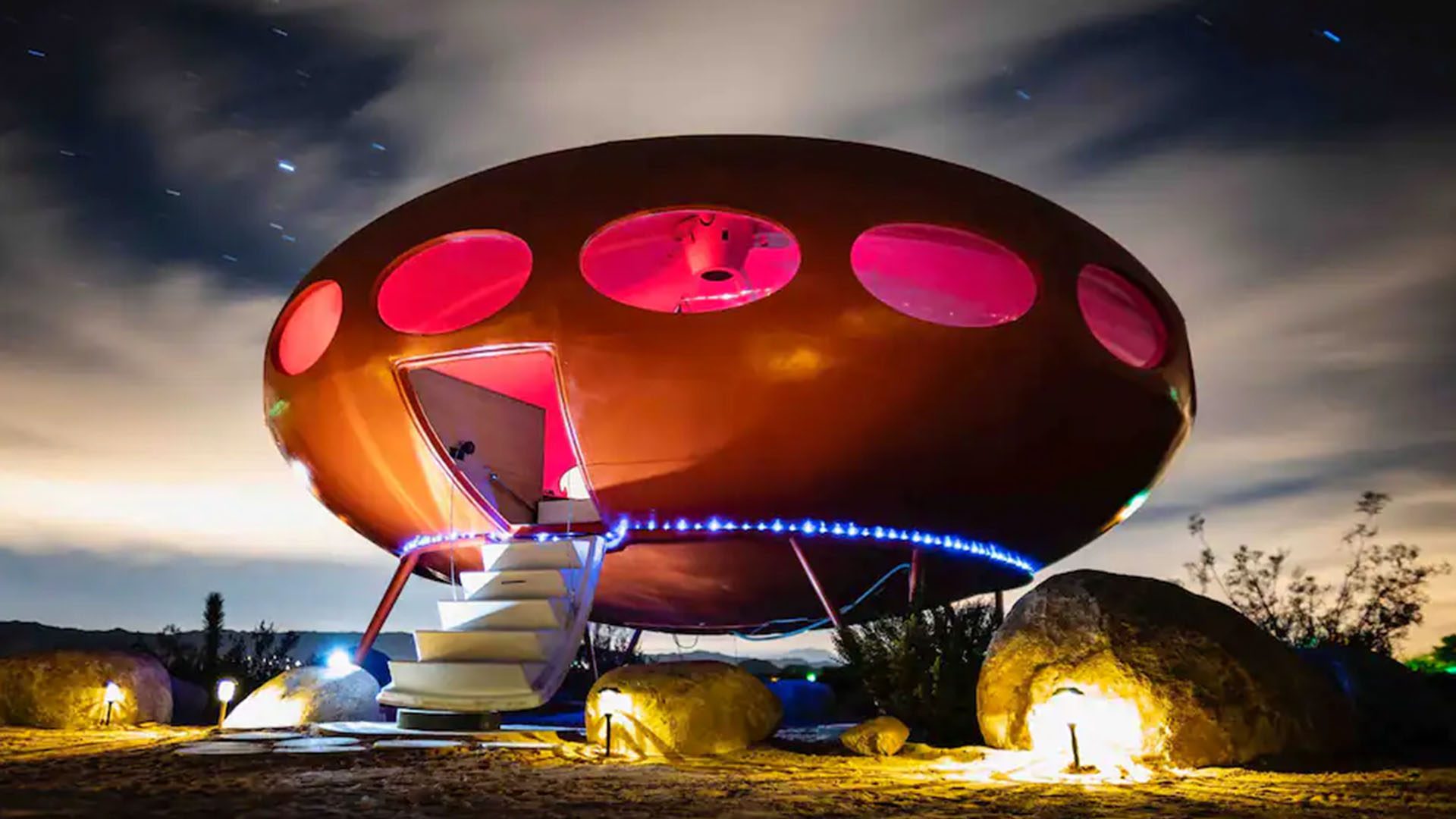 For a truly out-of-this-world adventure, stay in the original Area 55 Futuro House in California. This off-the-grid home is completely solar-powered and is equipped with hot outdoor showers, an outdoor kitchen area, and a fire pit. Find out more HERE.
8. Engine 24 French Quarter Firehouse – New Orleans, Louisiana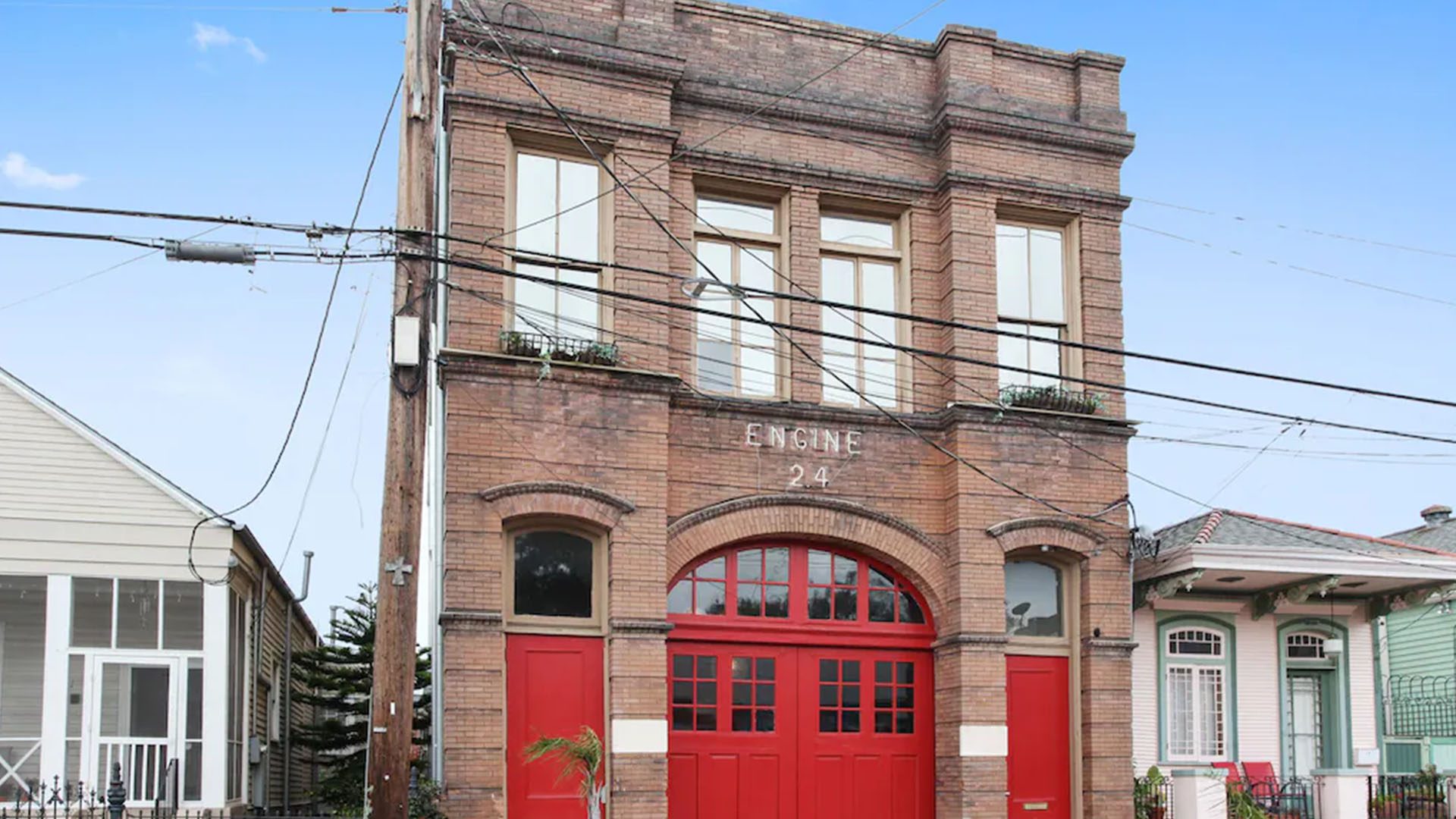 If you're planning a trip to New Orleans, check out the Engine 23 French Quarter Firehouse. This historic firehouse is located right next to the city's famous French Quarter. The renovated gem features two private living areas, a newly renovated courtyard with a fountain and grill, and more. See it HERE.
9. Private Island Log Cabin – Monmouth, Maine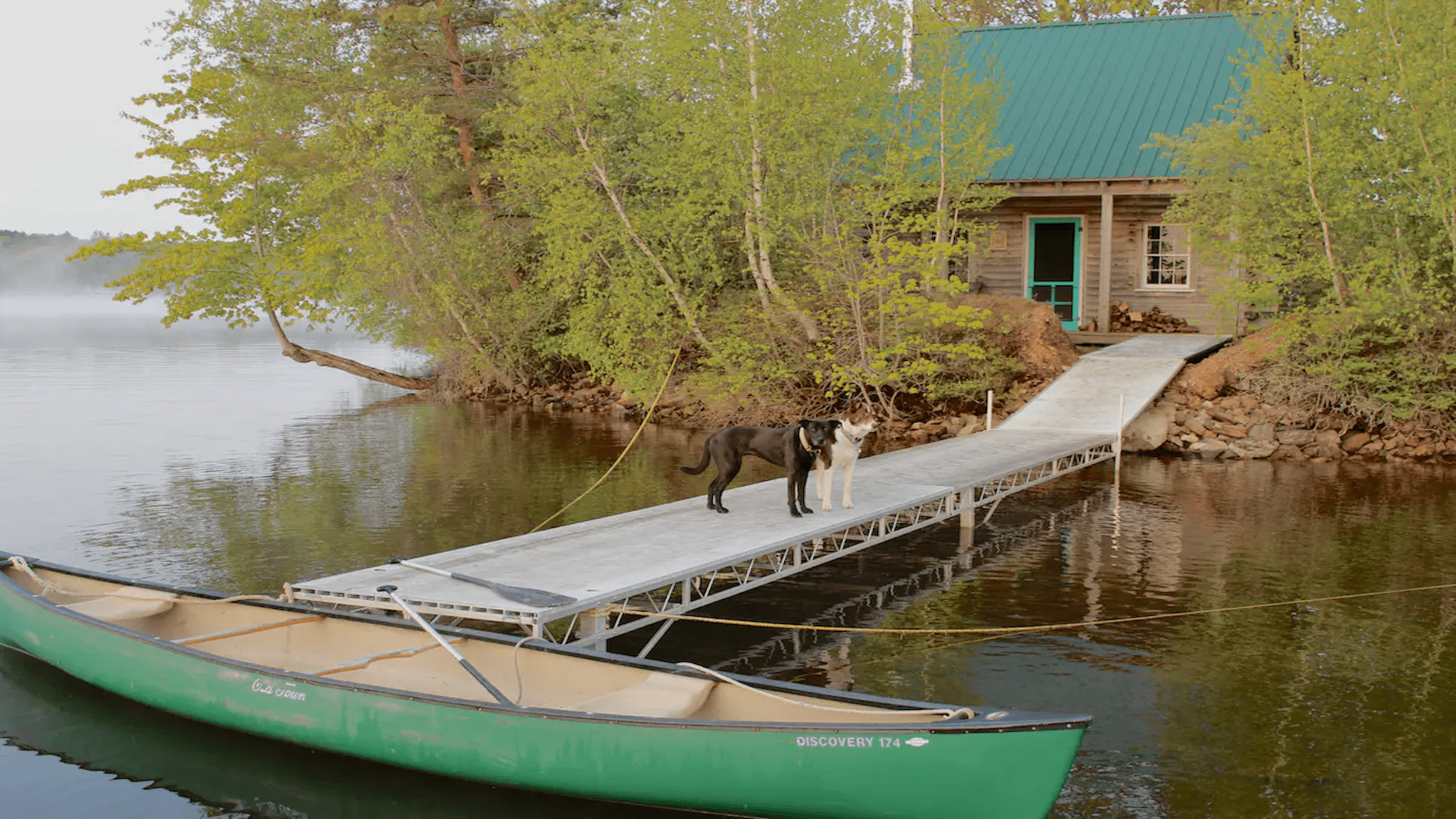 What's more unique than staying on your own private island? This remote island on Maine's Annabessacook Lake could be all yours, equipped with a log cabin, hot shower, and fire pit. The hosts will ferry you to the island and offer a canoe and kayaks for your enjoyment for the rest of the stay. Enjoy this private oasis HERE.
10. Bear Wall'r Bus – Haywood County, North Carolina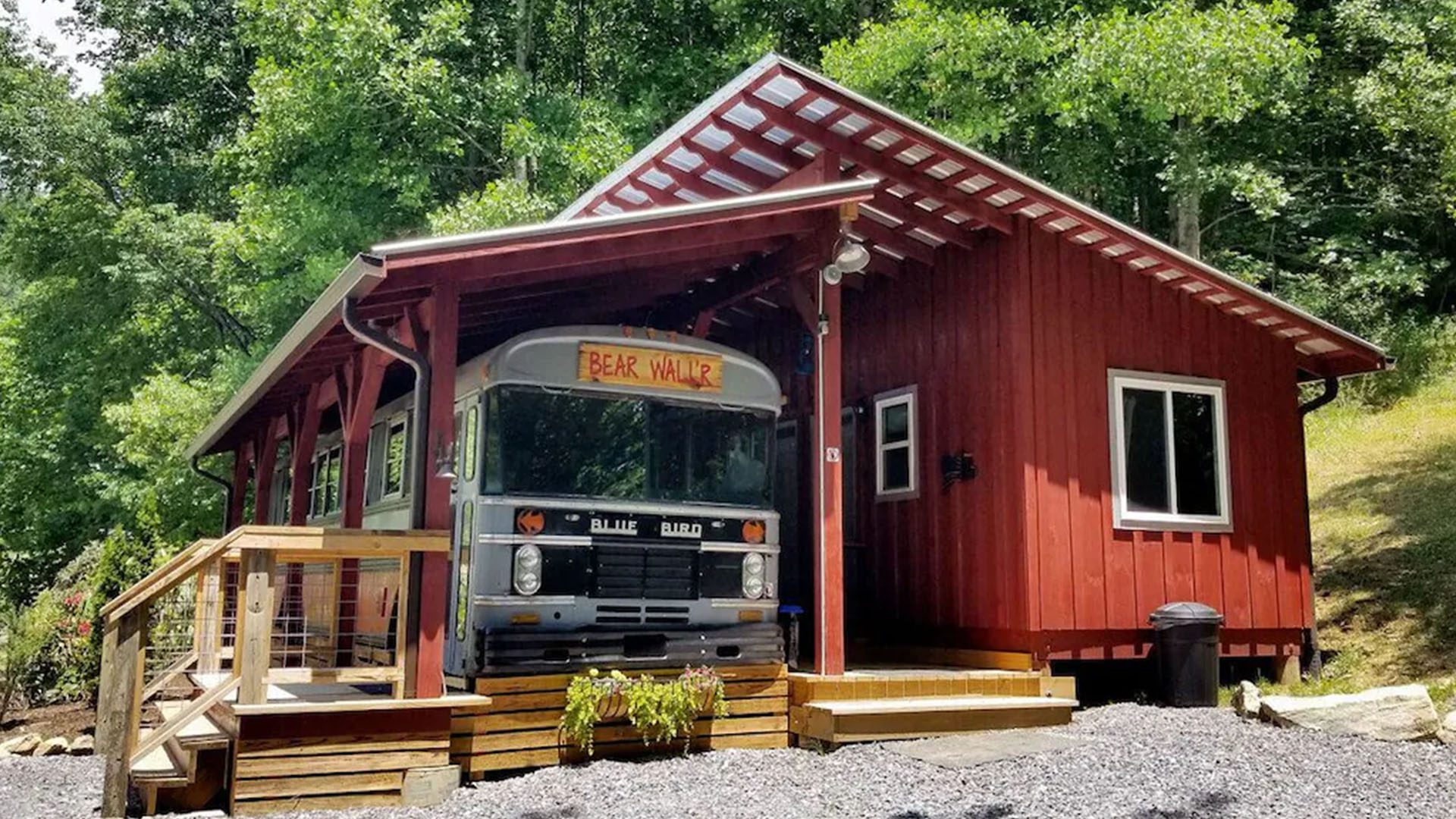 Sleep in a converted bus in the Blue Ridge Mountains with this unique vacation rental. The bus has a full kitchen, bar and bistro seating, and a bathroom. Outside, the property includes two deck areas, a grill, and a fire ring. The secluded home is located near adventure trails, hot springs, and the Blue Ridge Parkway. Check it out HERE.