As of 2023, the global fast food industry is worth $907 billion. To find out more about the current state and future of the industry, we talked to Kate Trumbull, Domino's Senior Vice President –  Chief Brand Officer.
Tomorrow's World Today (TWT): From tried-and-true creations like the HeatWave hot bag to recent additions like Pinpoint Delivery, Domino's has launched many innovations that have made a significant impact on the pizza and delivery industries. What is your favorite technological innovation that Domino's has spearheaded?
Kate Trumbull, Domino's (KT): While it's far from new (launched in 2008), my favorite tech innovation has to be Domino's Tracker. There's a reason every industry – including my local landscaper – has copied the idea. Consumers want to be brought along for the process and want technology to benefit them in relevant ways like knowing when to put your pants on because the delivery driver is two minutes away. Legitimately, that's an insight we hear time and time again in consumer focus groups. Consumers appreciate the control and it helps Domino's develop equity for consistently delivering hot products.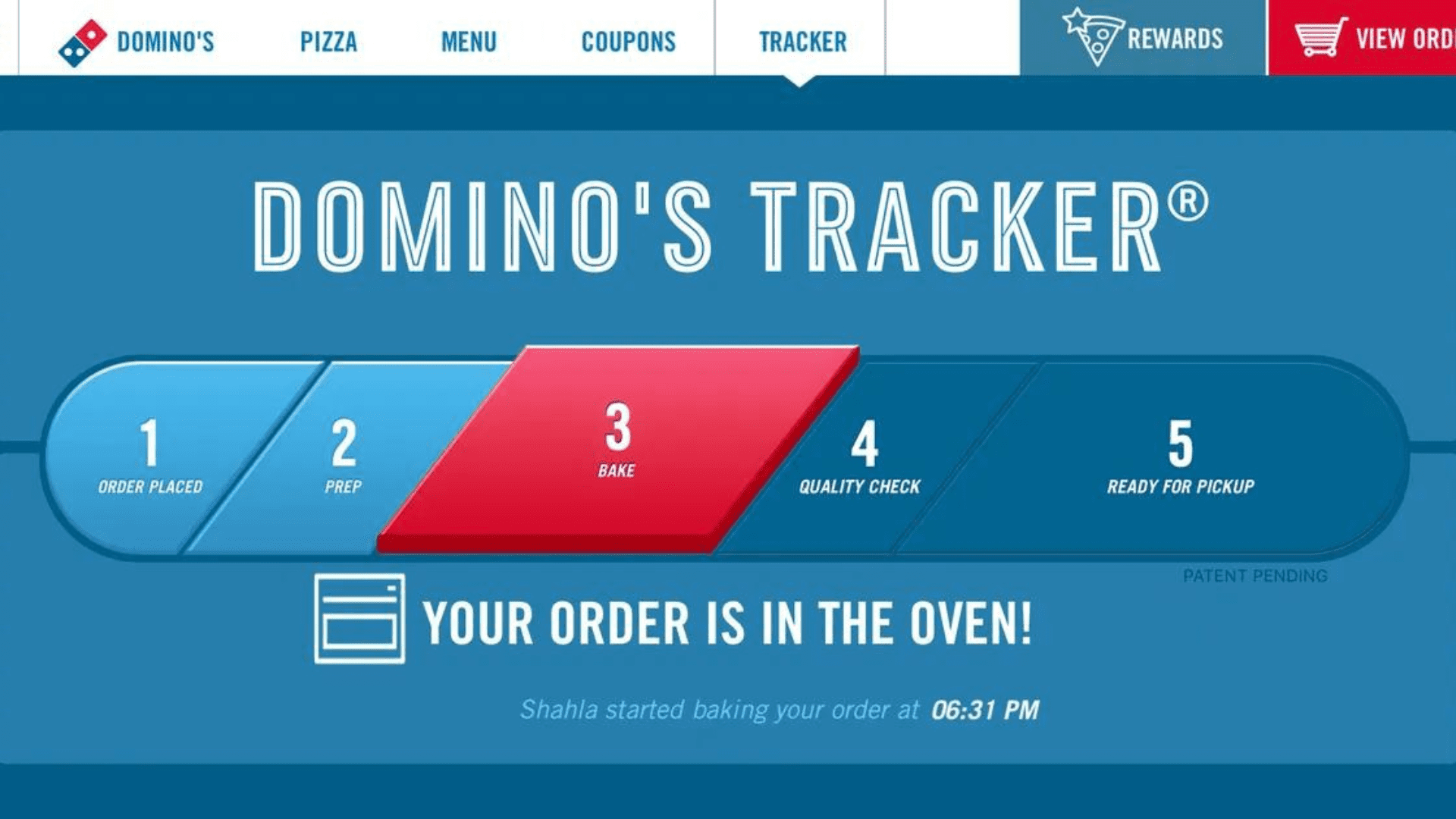 TWT: Like all other industries, the fast food industry was deeply impacted by the COVID-19 pandemic. Can you talk about how the pandemic affected Domino's? 
KT: The safety of Domino's team members and customers has always been our top priority. We've always required regular handwashing and disinfecting all contact surfaces as part of our practices, but during the pandemic, we increased the emphasis on those measures to promote the health and safety of customers and team members to make sure everyone stays safe. We also started offering contactless delivery and carryout, as well as Domino's Carside Delivery, which we still offer. It gives customers the option to stay in their vehicle while a team member delivers their order to them, making for a convenient, contactless carryout experience. Of course, we also implemented a number of cleanliness and sanitization precautions based on advice from federal, state, and local health and safety officials.
However, the biggest effect the pandemic had on Domino's was hiring. The demand for pizza increased dramatically and in order to continue providing great customer service, we needed to hire additional team members. During the pandemic, Domino's stores nationwide were looking to hire an additional 20,000 team members.
Explore Tomorrow's World from your inbox
Get the latest science, technology, and sustainability content delivered to your inbox.
TWT: What are the lasting effects of the pandemic on the industry?
KT: The quick-service restaurant industry will never be the same. Necessity is the mother of invention, as they say, and the whole industry was fighting to stay alive and open. QSR brands invested in retail and digital technology to keep up with changing customer needs and expectations. Those pivots will be felt for years to come in terms of efficiency and leveraging data and technology, with AI in particular, to improve the team member and customer experience.
TWT: One of the biggest news stories of the year has been the growth of artificial intelligence. How has this affected the fast food industry, and does Domino's implement AI in its business?
KT: Domino's has been using AI for years. Although it is a hot topic in the media, it is not something new to us. We started using AI back in 2014 when we launched voice ordering with our virtual assistant, Dom. We utilize AI in a variety of other ways too, both inside and outside our stores. Another great example is how we use an AI-enabled system for our email marketing program to customers. We have more than 20 different artificial intelligence/machine learning models in areas like ordering, operations, development, pricing, and security.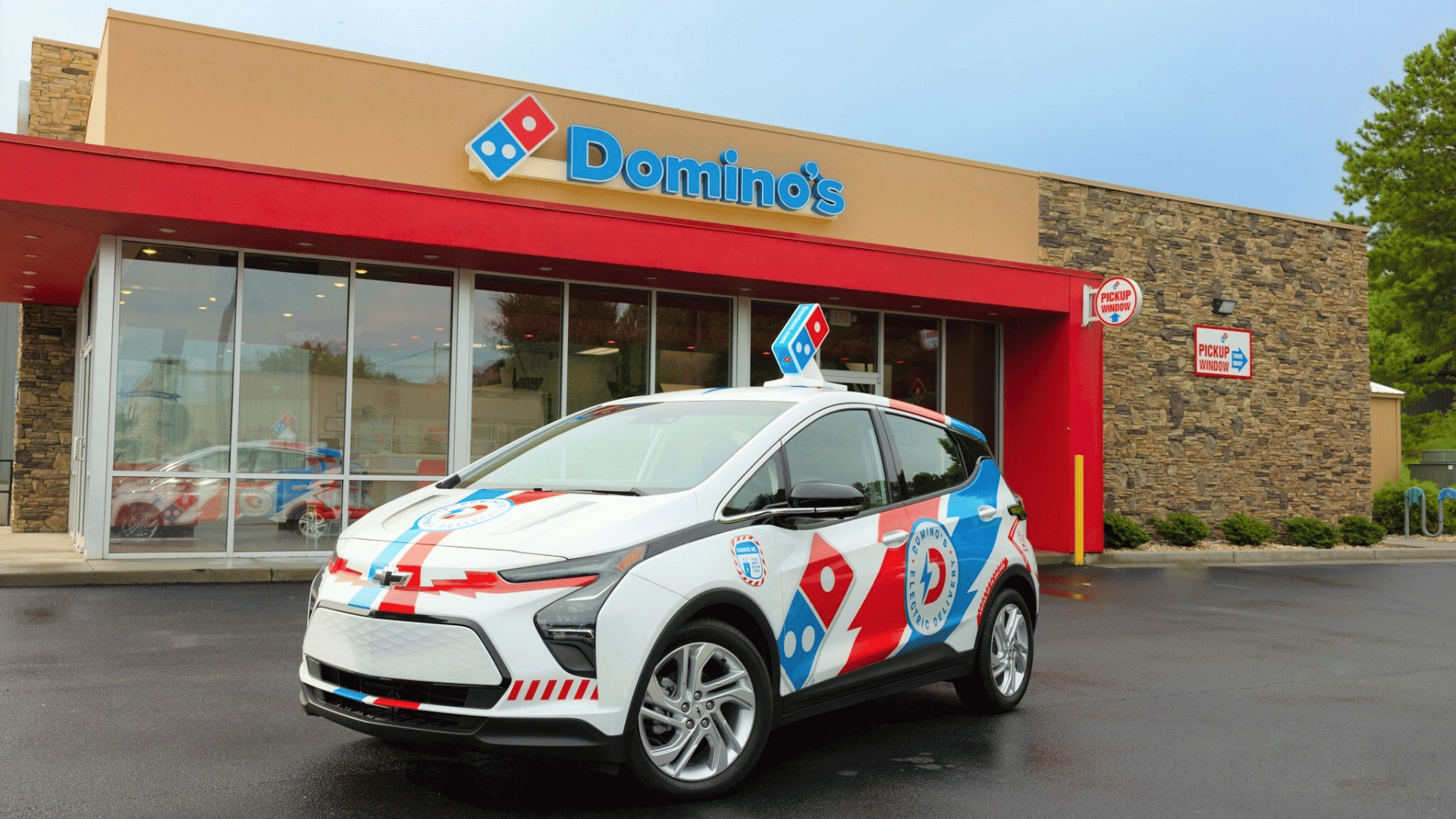 TWT: Domino's currently has the largest electric pizza delivery fleet in the United States. Can you talk more about the use of these electric vehicles? 
KT: Domino's will have more than 1,100 custom-branded 2023 Chevy Bolt electric vehicles on the ground and in use at select franchise and corporate stores in the U.S. by the end of 2023. We already have more than 800 on the road and are excited to continue expanding the fleet. We've found that these vehicles are not only great from a business standpoint, but they provide environmental benefits and help with hiring delivery drivers as well. The EVs provide ample battery life with the potential to have days of deliveries, zero tailpipe emissions, advanced safety features, and lower average maintenance costs than non-electric vehicles. They also allow us to target a whole new pool of job candidates who may not have their own vehicles.
TWT: In addition to electric cars, what else has Domino's done to make the business more sustainable?
KT: In August of 2022, Domino's rolled out pizza boxes featuring recycling messages. Many people in the U.S. don't realize that pizza boxes are indeed recyclable. The updated boxes note their recycled content and explain how to recycle them (it's easy – eat, empty, and place in the bin!). Domino's new boxes also feature a QR code that sends customers to recycling.dominos.com where they can read the facts and find their local pizza box recycling guidelines. Domino's wants to encourage customers whose recycling programs do not accept boxes to share the facts and try to change guidelines in their community.
Domino's supply chain centers have also been taking the lead to reduce the waste they produce and send to landfills. Currently, nine supply chain centers are working in partnership with ReConserve on dough waste conversion. ReConserve is the largest, most experienced recycler of bakery items, cereal grain, snack foods, and related food by-products in the United States. Through a custom-designed system, ReConserve provides sanitary and efficient removal, and, through a custom-designed removal system, grinds and dries the by-products to produce a high-energy component for livestock feed. Programs like ReConserve have allowed us to divert more than 4,698 tons of our supply chain centers' organic waste from reaching landfills in 2021.
Meanwhile, at our supply chain center located in Connecticut, we are launching a pilot program to convert food waste into renewable energy with Vanguard Renewables. Vanguard uses farm-powered anaerobic digesters and organic recycling facilities to process packaged, liquid, or solid food and beverage waste into renewable energy. We look forward to providing future updates on these efforts as we gain clarity on the opportunities for this program over time.
Domino's also plans to reduce our Scope 1 & 2 emissions by 50% by 2023, and Scope 3 by 30% by 2032. Scopes 1 & 2 are in our control (i.e. deliveries at our corporate-owned stores). Scope 3 is outside of our control—suppliers, franchisees, etc. We're taking a look internally and seeing where there's room for improvement—whether it's building materials, store layout and design, food waste, recycling, packaging, and how we're working with our suppliers.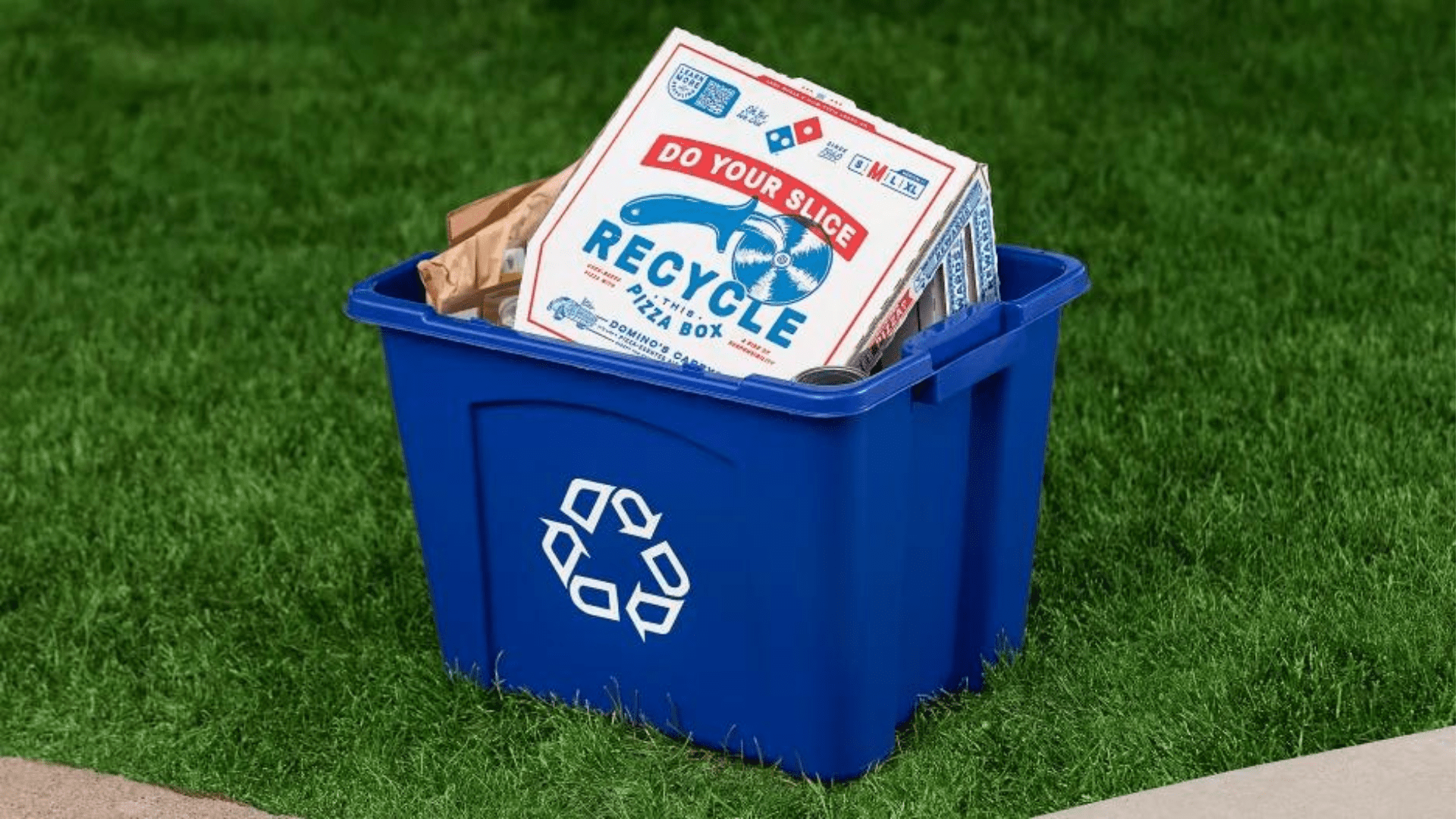 TWT: What do you want to see more of in the fast food industry as a whole? 
KT: I'd love to see the industry come with more bespoke innovation across the full experience, beyond chasing each other and copying the latest popular product launch. There are so many ways to innovate – to solve customer and team member problems in unexpected ways – beyond launching new products. If the industry spent more time creating lasting experiences that are more convenient, more delicious, and more rewarding for the end user (instead of spinnovation and gimmicks), consumers would stand to benefit and all ships would rise.
TWT: Lastly, what's your favorite item to order from Domino's?
KT: It's hard to pick just one! I'd have to say the product I love to order and showcase when inviting a group together is our Handmade Pan Pizza. With two layers of cheese, toppings to the edge, baked in a pan for a crust that is golden and crispy with a buttery taste, it's our best kept, delicious secret. I love to layer it with garlic Parmesan sauce, pepperoni, banana peppers and jalapenos. It comes in a unique, premium black box that completes the experience of making the occasion feel extra special.
For more information on the current and future state of the fast food industry, check out the full episode below: