Pizza restaurants in the United States generated approximately $47 billion in sales in 2022 when the global pizza market also reached $141.1 billion. Here we examine the pizza industry through the lens of the four worlds: inspiration, creation, innovation, and production.
World of Inspiration
Farm-to-table pizza is popping up all over the country, including farms such as Seal Cove Farm in Lamoine, Maine. Visitors can visit a herd of goats while trying pizza made with the farm-fresh goat cheese that has been made since 1981. Old School Farm, located in Honesdale, Pennsylvania, creates pizzas where every ingredient is either grown on-site or sourced from a nearby creamery. The farm's woodlot powers the pizza oven and they also feature live music every Friday throughout the spring to early fall months.
There are many farms across the country that create farm-to-table pies, including Heritage Prairie Farm (Illinois), Good Roots Farm and Gardens (South Dakota), Stony Acres Farm (Wisconsin), and more.
World of Creation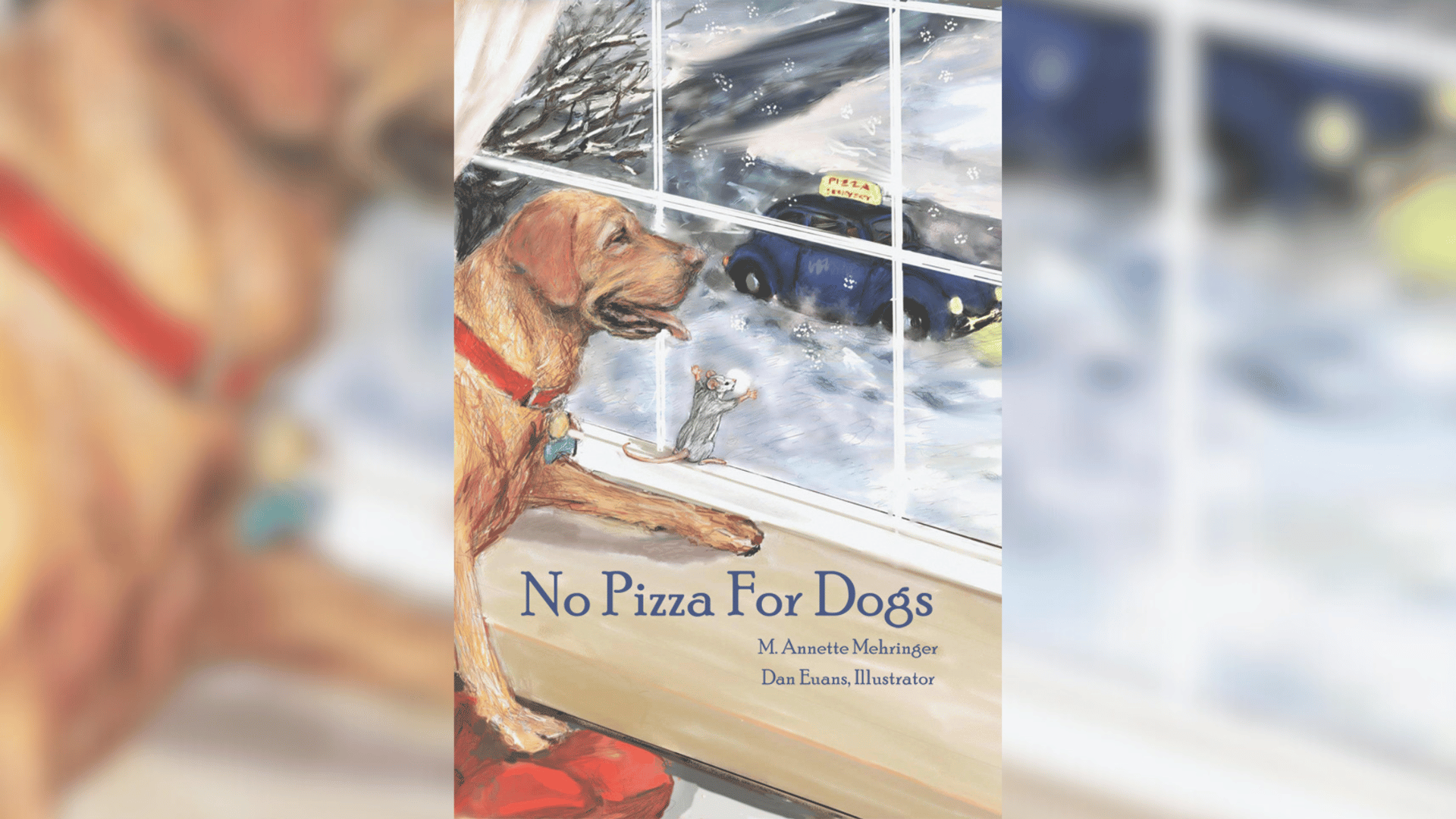 Artists and authors are also inspired by pizza, including author M. Annette Mehringer who wrote the children's book "No Pizza For Dogs". This book tells the touching tale of a dog named Buddy who, after being denied pizza, begins to yearn for life as a human. Luckily, his mouse friend is there to remind him of all of the good things about being a dog. Also featuring beautiful illustrations created by Dan Euans, this book is a heartwarming story that teaches us to be grateful for who we are and also appreciate all that our pets do for us.
World of Innovation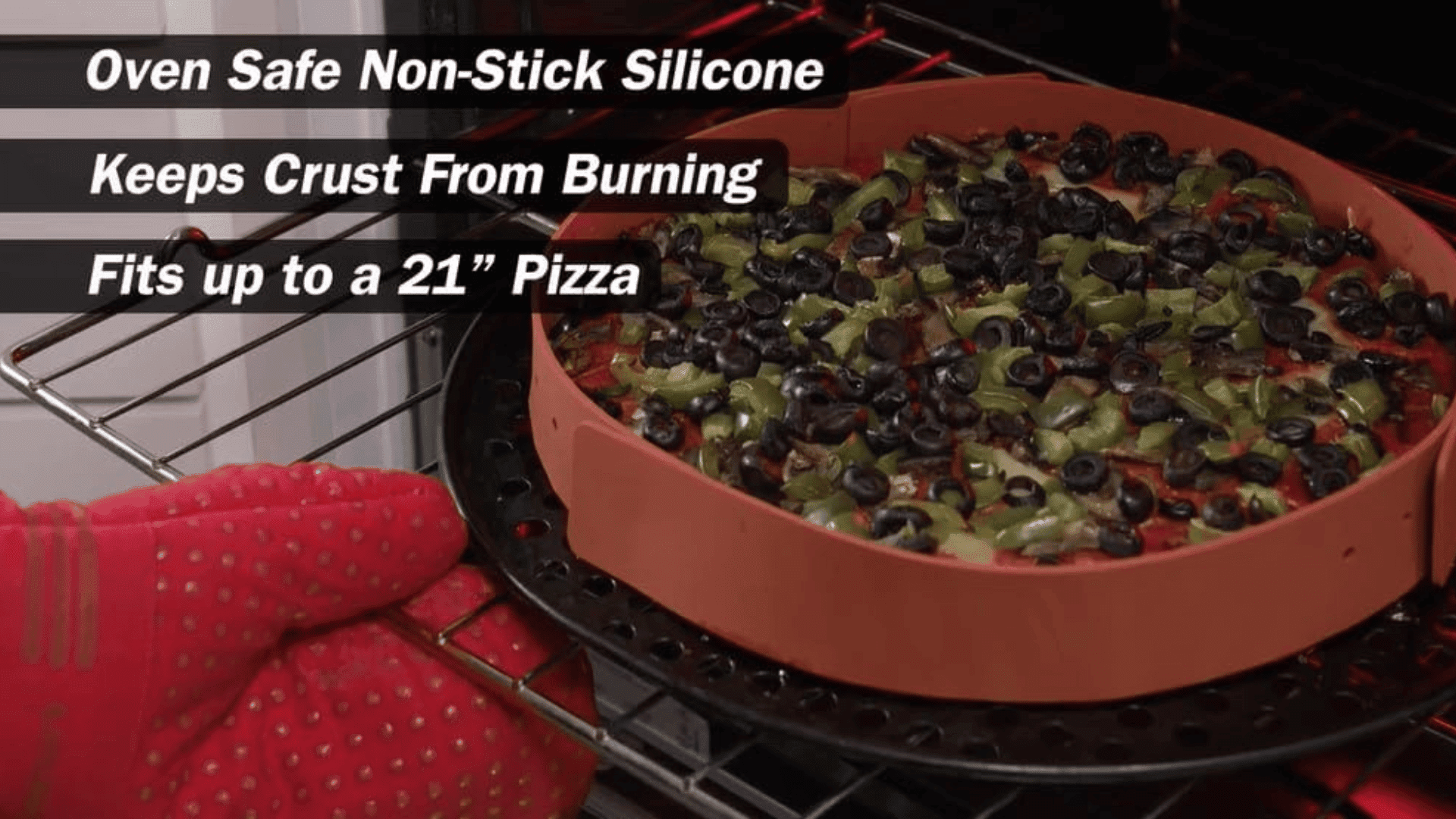 An inventor was inspired by pizza to create the Pizza Edge™. Whether you purchase store-bought pizza or order from a business like Domino's, putting pizza in the oven is often necessary to either cook it, heat it up, or if you desire to add additional toppings. This can result in the loss of some of the pizza's integrity, causing some of the ingredients and cheese to topple off of the edge of the crust.
Pizza Edge™ is an adjustable silicone belt that easily wraps around the pizza crust with up to a 21-inch circumference. Oven-safe at up to 500 degrees Fahrenheit, the belt encompasses the diameter of the pizza to keep messy pizza toppings from sliding off the sides. The flexible material can be customized to different pizza shapes and then unfolded afterward so that it can fit easily in your dishwasher. This invention is useful whether you want to add extra toppings or simply ensure that you don't lose any of your pizza toppings.
World of Production
The Tomorrow's World Today show explored the revolutionary technology behind the production of Domino's Pizza. Domino's is working toward autonomous pizza-making by employing robots to assist with different aspects of the pizza production process such as dough-making, placing dough balls into containers, placing the dough into chilling trays, and more. With the addition of automated processes, one factory is able to create approximately 90,000 balls of dough each day.
Additionally, Domino's has begun using a fleet of electric vehicles for deliveries to create a more sustainable pizza delivery system. With new tracking and accountability systems, the customer is able to get detailed order information including who made their order, who checked their order, who is delivering their order, and track their order delivery in real-time. Domino's new pinpoint technology also allows customers to drop a pin from anywhere and the delivery driver will deliver directly to their location.
Tomorrow's World Today may earn from qualifying purchases linked in this post.