With a total of 423 US National Parks spanning more than 84 million acres of land, it's naturally difficult to narrow down your options when planning a summer trip. Luckily for you, we've picked out a few of the best US National Parks to visit this summer to help you choose the perfect parks to cross off of your bucket list in 2022.
North Cascades National Park, Washington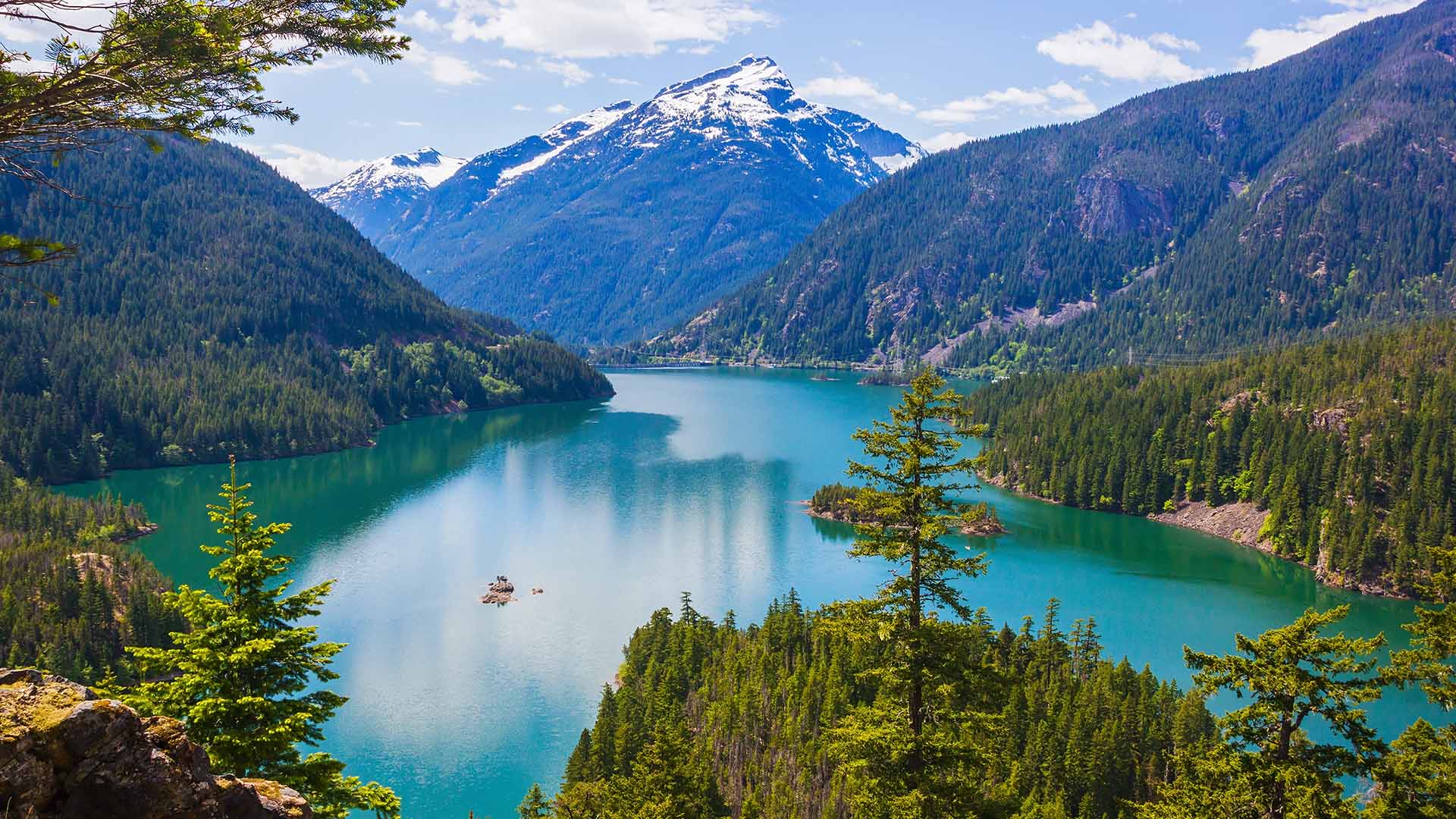 With a shorter season, summer is the best time to visit North Cascades National Park. And, though summer is a busy season for our National Parks, North Cascades is a bit more of a hidden gem and gets less traffic than some of the more popular Washington parks like Olympic and Mt. Rainier. In fact, North Cascades is one of the least visited national parks in the US, tracking less than 10,000 visitors per month (which is low for the summer months). The landscape includes blue-green alpine lakes, rocky peaks, and winding highways.
The park includes some beautiful scenic drives and overlooks, but it's an especially great destination for hiking and backpacking enthusiasts. Some beautiful hikes include the trail to Cascade Pass and Sahale Arm, the Maple Pass Loop, and the Pacific Crest Trail. There is a wide range of hiking options ranging from easy beginner trails to those that would challenge hiking experts. It's also excellent for camping enthusiasts, with the two main camping sites at either Colonial Creek or Newhalem campgrounds.
Kenai Fjords National Park, Alaska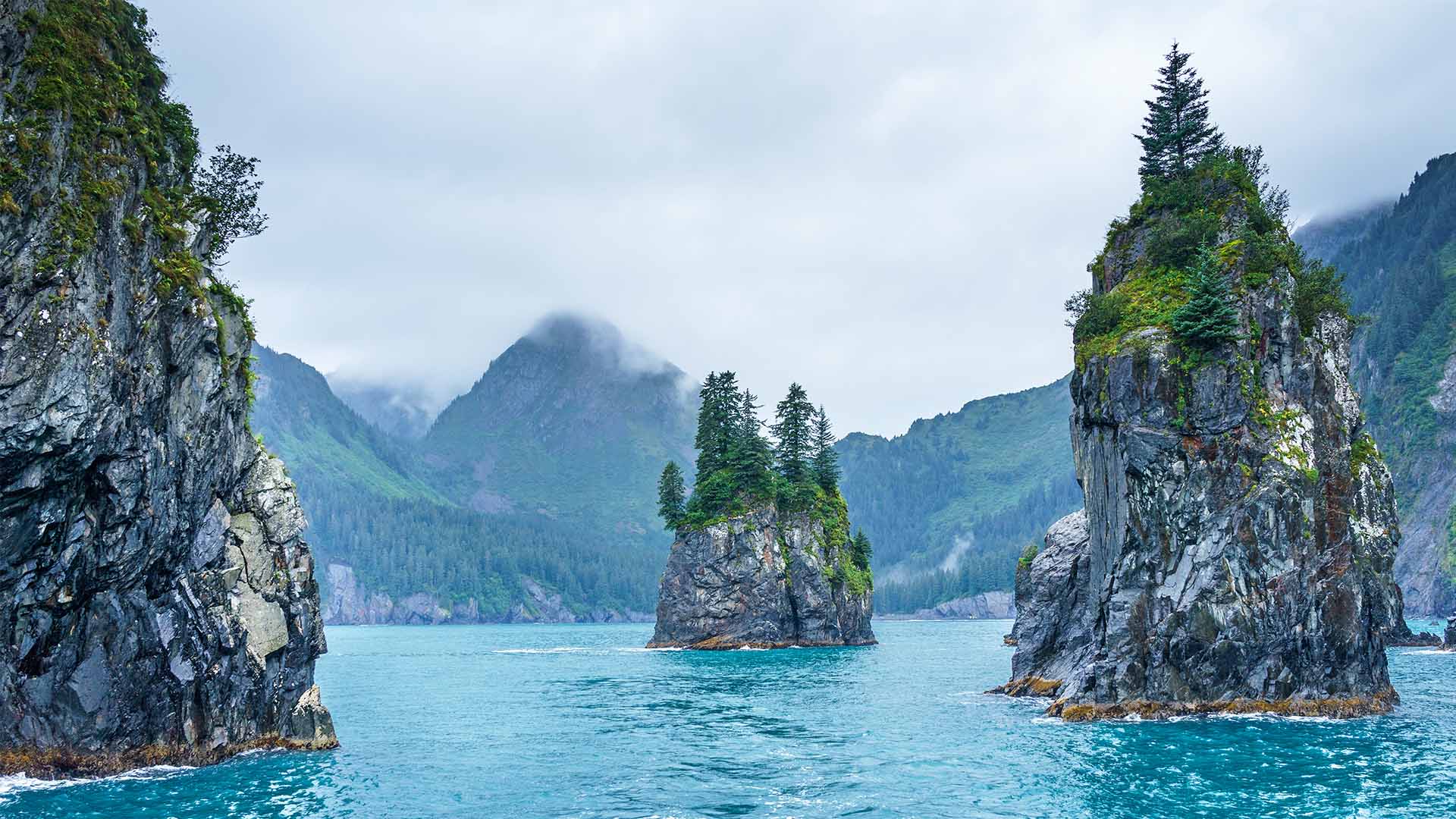 Located on the Kenai Peninsula in Alaska, Kenai Fjords is 669,984 acres and is the 5th most visited park in Alaska. And, because the days are longer, summer is the perfect time to visit this national park. Kenai Fjords protects and preserves the Harding Icefield, which is the largest icefield located in the United States. The icefield is what "feeds" the glaciers on the Kenai Peninsula, with at least 38 glaciers existing within Kenai Fjords National Park. The park's main hiking and ice climbing attraction, the Exit Glacier, is closed during the winter months due to snow conditions.
Kenai Fjords is also one of the best national parks for spotting wildlife, with many marine and terrestrial animals such as moose, brown and black bears, killer whales, sea otters, wolves, sea lions, seals, dolphins, humpback whales, orcas, fin whales, and more. There are also many activities that the park offers such as flightseeing over the Fjords, kayaking in the park, whale watching, fishing, and backcountry helicopter hiking with an experienced guide.
Yosemite National Park, California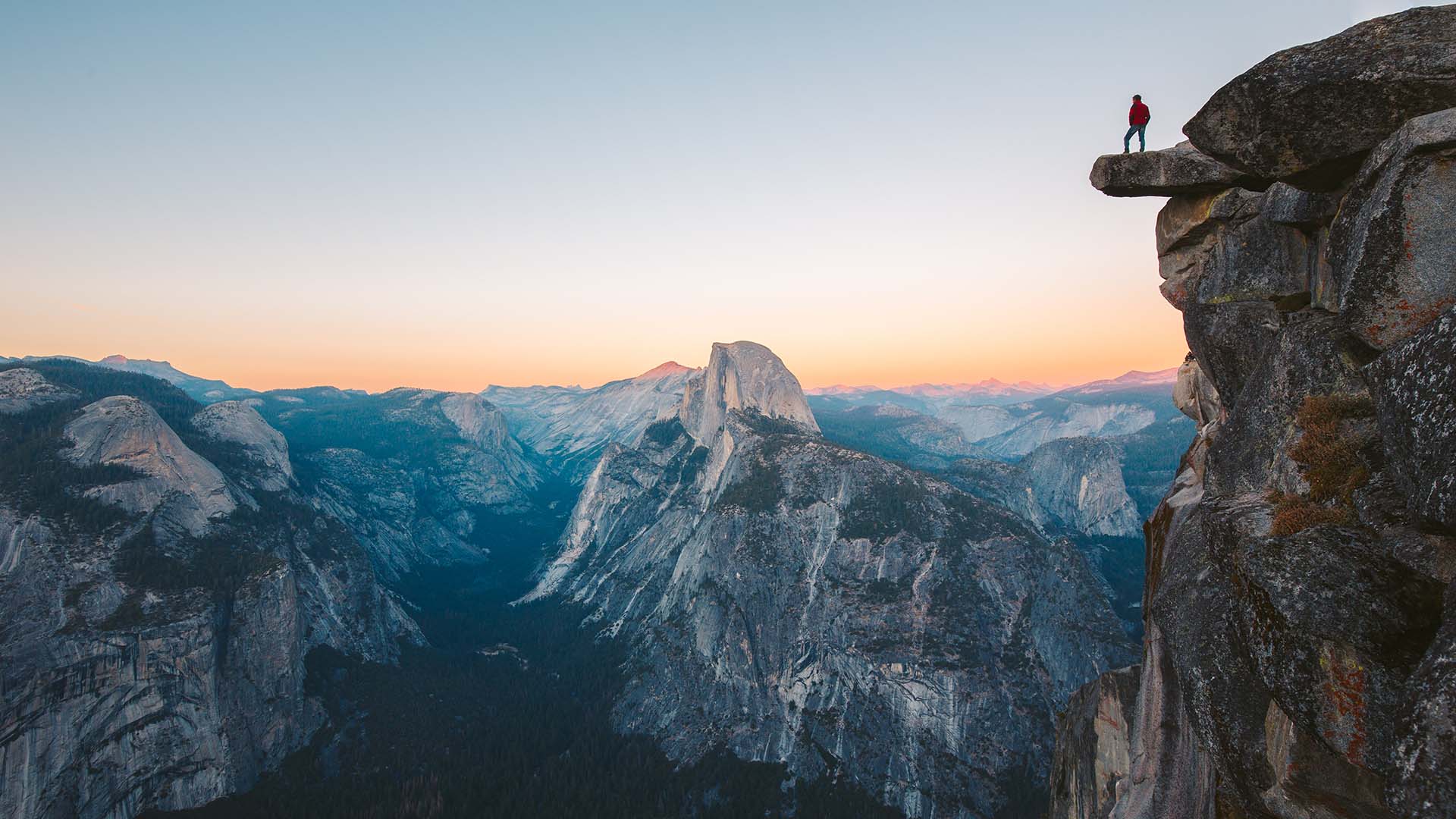 Due to much of the park being closed to visitors during the winter months, summer is the best time of year to visit Yosemite National Park. Many of the park's roads, hiking trails, and backcountry areas are closed during the winter due to the weather conditions, but it slowly opens up as the weather begins to change and by summer the park is fully open and accessible. The park's main attraction is Yosemite valley, where one can visit Yosemite Falls or check out the scenic views of El Captain and Half Dome.
This is another excellent park for hiking enthusiasts, with some of the best summer hikes including Taft Point, Sentinel Dome, Nevada and Vernal Falls, Cloud's Rest, and Glacier Point. The most challenging hike in the park is the trek to the top of Half Dome, which is a challenging day-long hike that only experienced hikers should attempt. Visitors should also explore Tioga Pass Road and Glacier Point Road as they're also closed beginning from late fall and extending through late spring.