Oahu is the most popular Hawaiian island for tourists because it offers world-class restaurants for foodies, quaint surf towns for sporty people, and laid-back spots for chill travelers. Despite being a more touristy destination, Oahu still has snorkeling spots, rainforests, and other attractions that nature lovers would love.
If you want to connect with nature during your trip, here are the four activities that you should do in Oahu.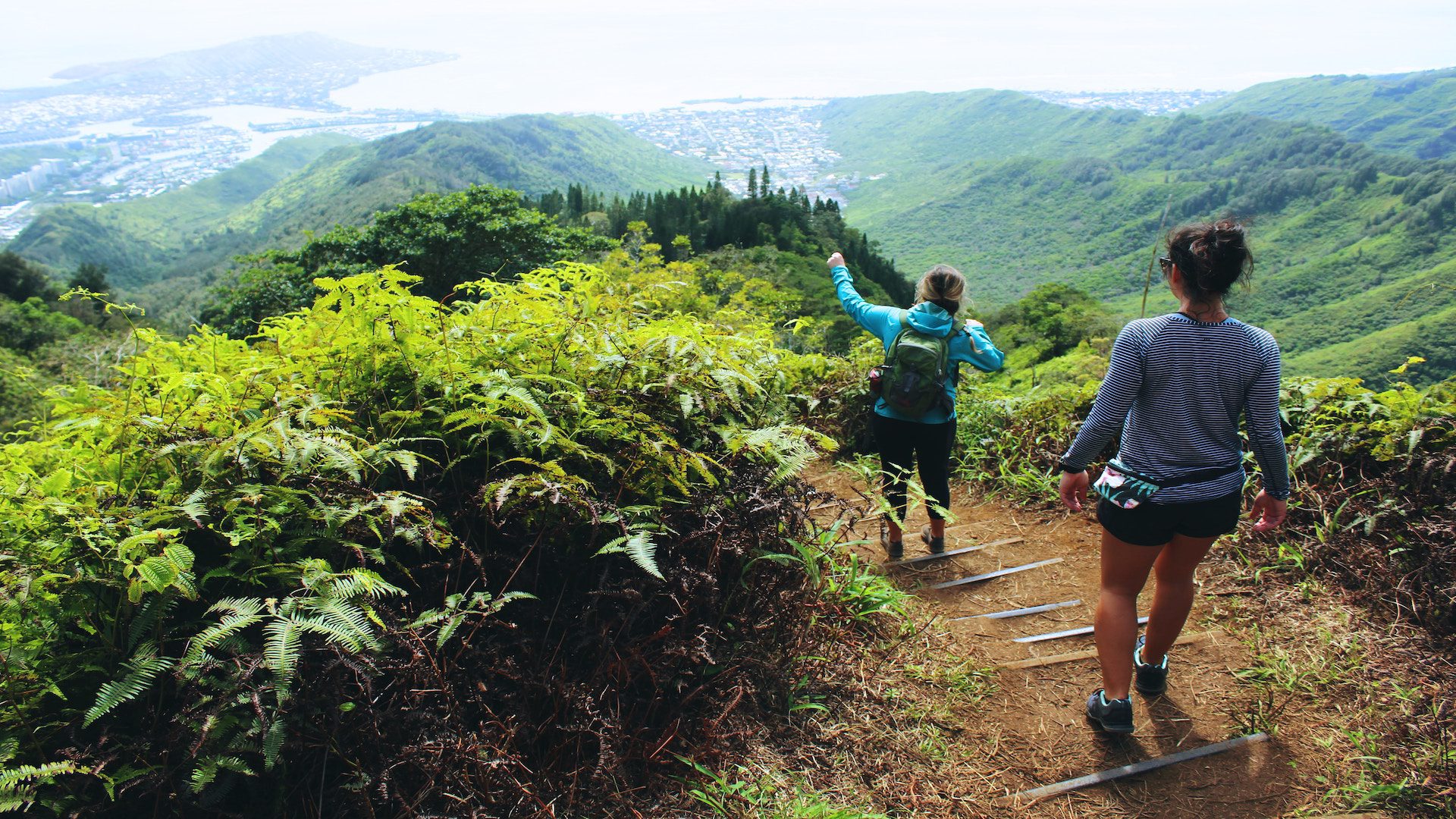 Get up close and personal with whales on boat tours
You can connect with nature by joining educational boat tours in Hawaii. Unlike commercial boat tours, the boat tours of the Hawaiian Islands Humpback Whale National Marine Sanctuary allow you to learn how experts are protecting and saving the lives of humpback whales. Tourists can even learn how to free the humpback whales from fishing gear and see the researchers go on tagging machines to understand the species better. This unique experience will help you appreciate marine wildlife and understand the importance of their conservation.
Support nature preservation programs in Oahu
You can also connect with nature by supporting nature preservation programs throughout Oahu. For instance, you can visit the Hanuma Bay Nature Preserve, where you can snorkel to see exotic fish and marine wildlife up close. This snorkeling spot has one of the best numbers and varieties of reef fish in Oahu due to the conservation efforts of the team behind the nature preserve. However, make sure you'll book a spot in advance because it can be difficult to get a reservation due to the limited number of visitors allowed in the area daily.
See the natural wonders of Oahu through a road trip
Oahu is not just for beach lovers. In fact, you can explore natural wonders like forests, a jungle, and even a volcanic tuff tone through a road trip. For example, you can do an Oahu road trip along the circle drive, which starts around a volcanic tuff tone called Diamond Head. You can then head towards Ka'ena Point and walk around the historic place's hiking trails to see seabirds, coastal plants, and native invertebrates. Afterward, you can visit the Waimea Valley to explore the botanical garden forests near its waterfalls.
Explore the different waterfalls around the island
The waterfall in Waimea Valley is just one of the many beautiful attractions that you can find in Hawaii. After all, the state is home to the highest waterfall in the United States: the Olo'upena Falls. Though the Olo'upena Falls are located in Molokai, you can still visit the 46-meter-high Manoa Falls in Oahu. Another spot you can visit is Koloa Gulch, which has multiple waterfalls. You can even visit this area during September to see all the flowering plants surrounding the waterfalls.