In June, the world's first self-driving commercial passenger ferry will begin operating in Stockholm, Sweden. The ferry is powered entirely by electricity.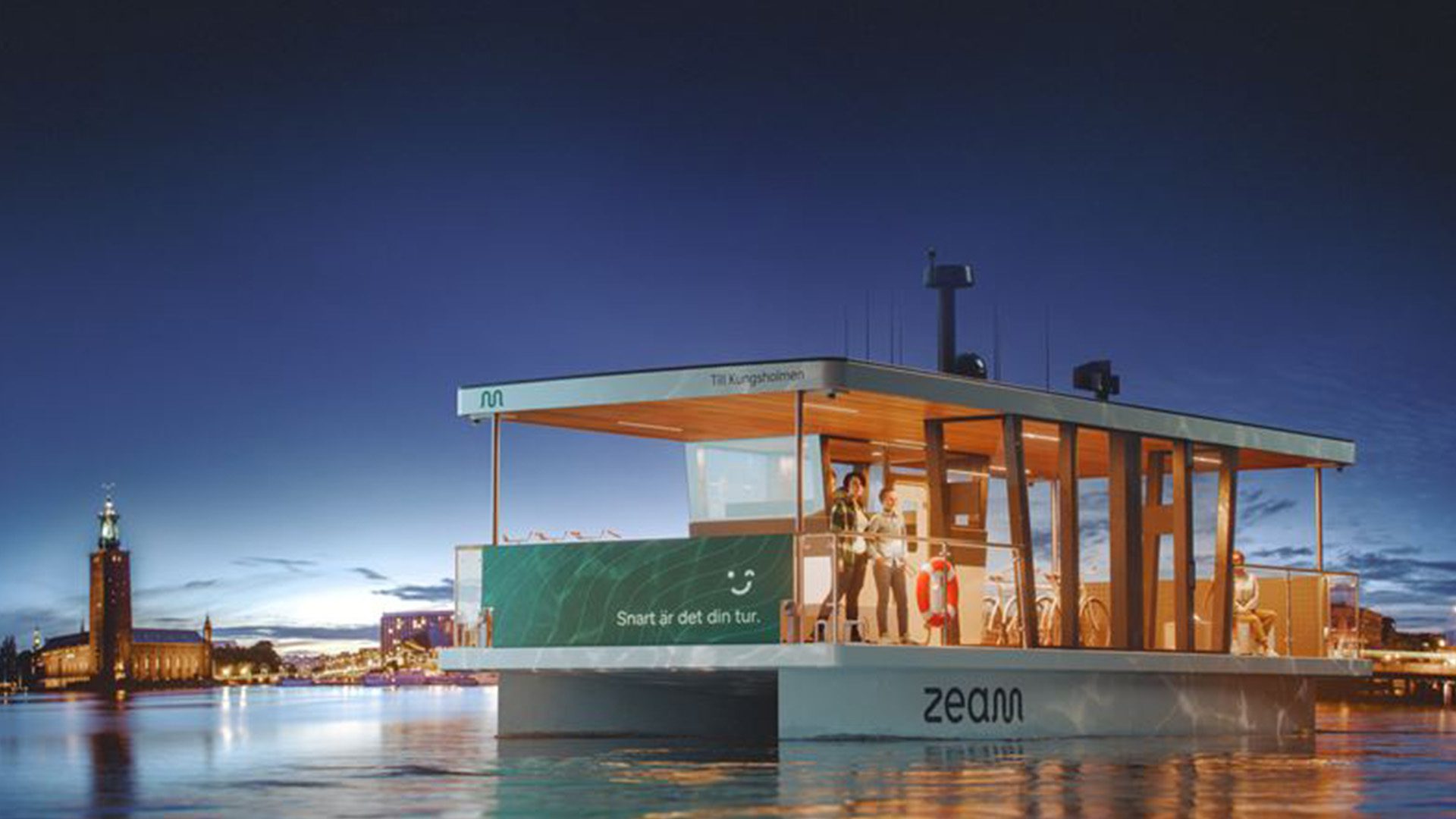 The electric ferry is called ZEAM, which stands for Zero Emission Autonomous Mobility. The boat will operate between Kungsholmen and Søder Mellarstrand in Stockholm every 15 minutes for about 15 hours of continuous electric operation every day. One operator will be aboard the ship, and the ferry will also be monitored from a control room on land. 
During the day, the solar panels on the roof of the boat soak in enough energy to charge and let the vessel operate on its own. At night, the ferry is plugged in with a power cable to be ready for transport for the next day. To help the vessel navigate through the water and to ensure a safe docking sequence, radar, lidar, cameras, ultrasonic sensors, AI, and GPS are installed.
The project started at the Norwegian University of Science and Technology in 2017 when a group of researchers began to develop the idea of autonomous city ferries and created a prototype. Based on the prototype's results, the researchers founded the company Zeabuz in 2019 with the mission of commercializing the technology. In 2021, Torghattem AS, a Norwegian shipping company, joined as a co-owner and operator of Zeabuz. 
The project's ultimate goal is to expand the autonomous commercial passenger ferry to other cities around the world. As Reidum Svarva, the Chief Business Development Officer at Torghatten, explains, "Many large cities around the world have problems with congestion, lack of capacity and environmental and air pollution…Instead of being barriers, the water surfaces will sew the city together and become a shortcut for all Stockholmers." He adds that autonomy also keeps operating costs low and departure frequency high. 
ZEAM joins other autonomous boat projects that have been ramping up in the past few years. For example, electric and fully autonomous Roboats have been trialed for transportation and waste collection in the canals of the Netherlands. Developed by MIT and funded by the City of Amsterdam, these boats can also be combined to form floating infrastructure like docks and bridges. The company behind the boats hopes to build an autonomous ferry that will operate during the 2024 Paris Olympic Games.