On August 16, Argo AI announced its partnership with 412 Food Rescue to launch an autonomous vehicle delivery service in Pittsburgh to help tackle food insecurity. Argo AI is a self-driving vehicle technology startup, and 412 Food Rescue is a nonprofit that recovers surplus food from retailers and businesses that would otherwise go to waste.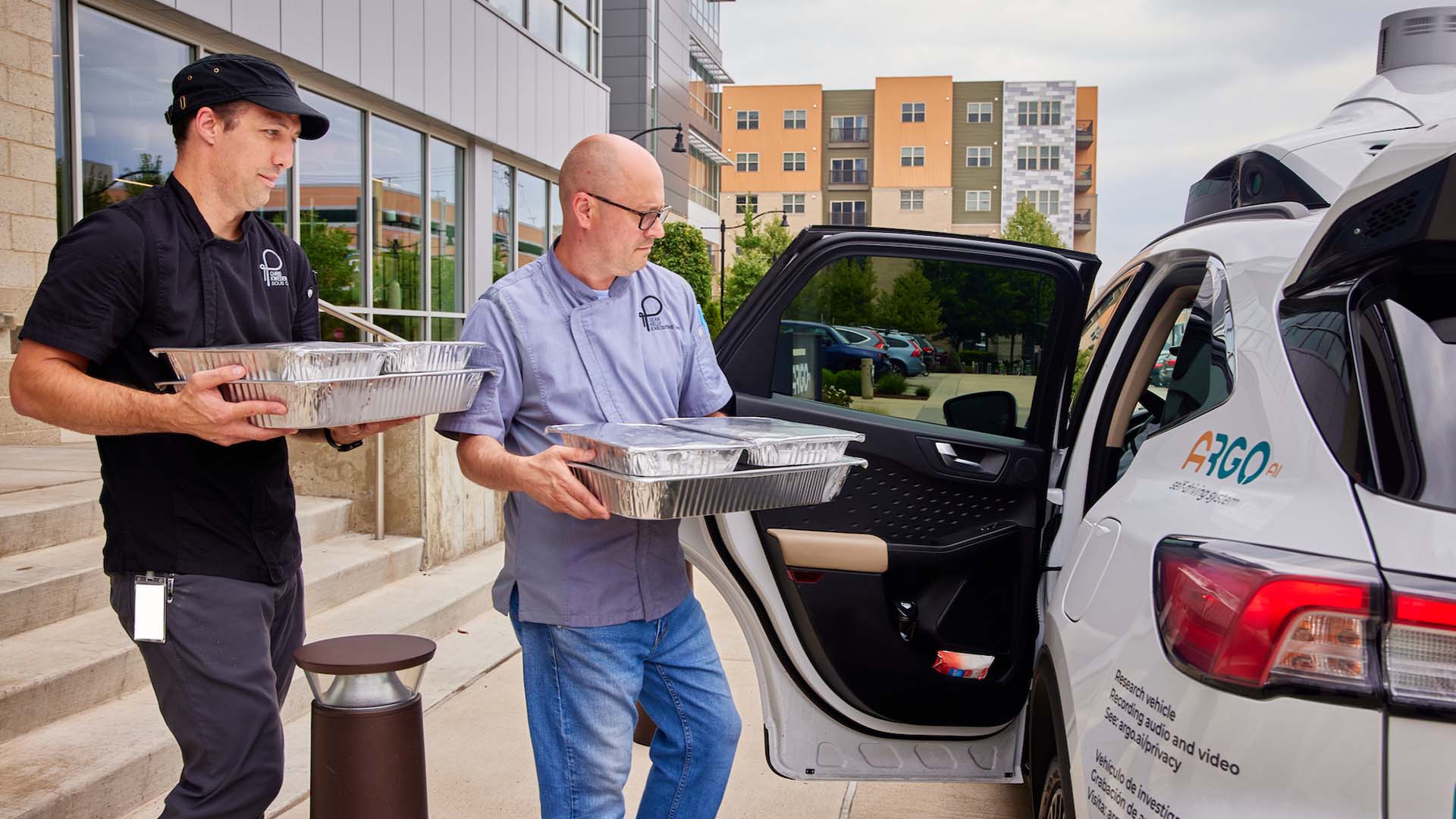 412 Food Rescue partners will use Argo's autonomous vehicles to pick up and transport meals and food to nonprofits that offer food assistance and supplies around the Pittsburgh community. Argo will partner with its food service provider Parkhurst Dining to deliver surplus meals. 
As Summer Fowler, Argo AI's Chief Corporate Responsibility Officer, said, "We see an opportunity for autonomous vehicles to offer reliable delivery of food donations to address food insecurity…" Leah Lizarondo, 412 Food Rescue's co-founder and CEO, added to this statement and said, "We believe in using every tool in our technological toolbox to get food to people who need it."
Food Insecurity & Autonomous Vehicles
Because of food deserts, lack of adequate transportation, high food prices, and more, over 38 million Americans (11.8 percent) are food insecure. In Pittsburgh, this percentage is estimated to be as high as 20 percent. Concurrently, food waste is extremely high around the world—up to 40 percent of food produced is wasted. 
412 Food Rescue has already made strides in reducing food waste and food insecurity in the Pittsburgh community. Since its launch in 2015, 412 Food Rescue has diverted more than 21 million pounds of food waste in Western Pennsylvania and has mitigated 12 million pounds of CO2 emissions in the process. The organization is also a part of the Food Rescue Hero Network, comprising 14 food recovery organizations that serve over 25 cities. 
Argo AI, 412 Food Rescue, and Parkhurst Dining believe that self-driving vehicles can play an important role in the food recovery ecosystem by connecting businesses directly with nonprofit partner organizations. The self-driving cars will hopefully redirect more food and supplies to those lacking access than ever before. As of now, a human safety operator will remain in the vehicle per current Pennsylvania law.
In addition to decreasing food insecurity, autonomous vehicles can help communities and the underserved in many ways. For example, Argo AI used its expertise in smart route planning and fleet operations in the early stages of the pandemic. In partnership with Allegheny County Health Department, Curative Inc., and the Richard King Mellon Foundation, Argo managed the pick-up and delivery of Covid test kits to ensure timely collection and distribution. 
For more technology news, check out takeaways from 2022's cybersecurity conferences, one of the world's strongest magnets, a new NFT partnership, and the best apps for travelers.