Over 4,000 flights were canceled and tens of thousands were delayed during the first weekend of August in the U.S. This figure is not out of the ordinary for this summer—over 4,000 flights were delayed over the July Fourth holiday weekend, and more than 5,000 flights were canceled over the Father's Day and Juneteenth holiday weekend. Why are so many flights being delayed and canceled this summer, and what can the airline industry do to fix this?
Airline Problems
Arguably the biggest cause of the delays and cancellations is the COVID-19 pandemic and its many effects on the air travel industry. Even though staffing levels in the U.S. airline industry have rebounded to slightly below 2019 levels, many recent hires, from pilots to baggage handlers, are inexperienced and need training. 
For example, when the pandemic drastically cut flying in 2020, carriers encouraged thousands of their pilots to retire. Following the travel resurgence, large U.S. airlines have hired more pilots since January 2022 than in any other full year. These pilots need training at their new airlines and on specific aircraft, and the limited number of flight simulators and instructors has caused backups for the training and retraining of pilots.
Many industry insiders are also pushing blame on airlines. As Sara Nelson, president of the Assn. of Flight Attendants-CWA, AFL-CIO, said, "A major contributor is that demand has been coming back so quickly and airlines are jumping to try to meet it and overpromising and putting in too much capacity." Airline executives have acknowledged that they overcommitted and have reportedly reduced capacity by 16 percent since this spring.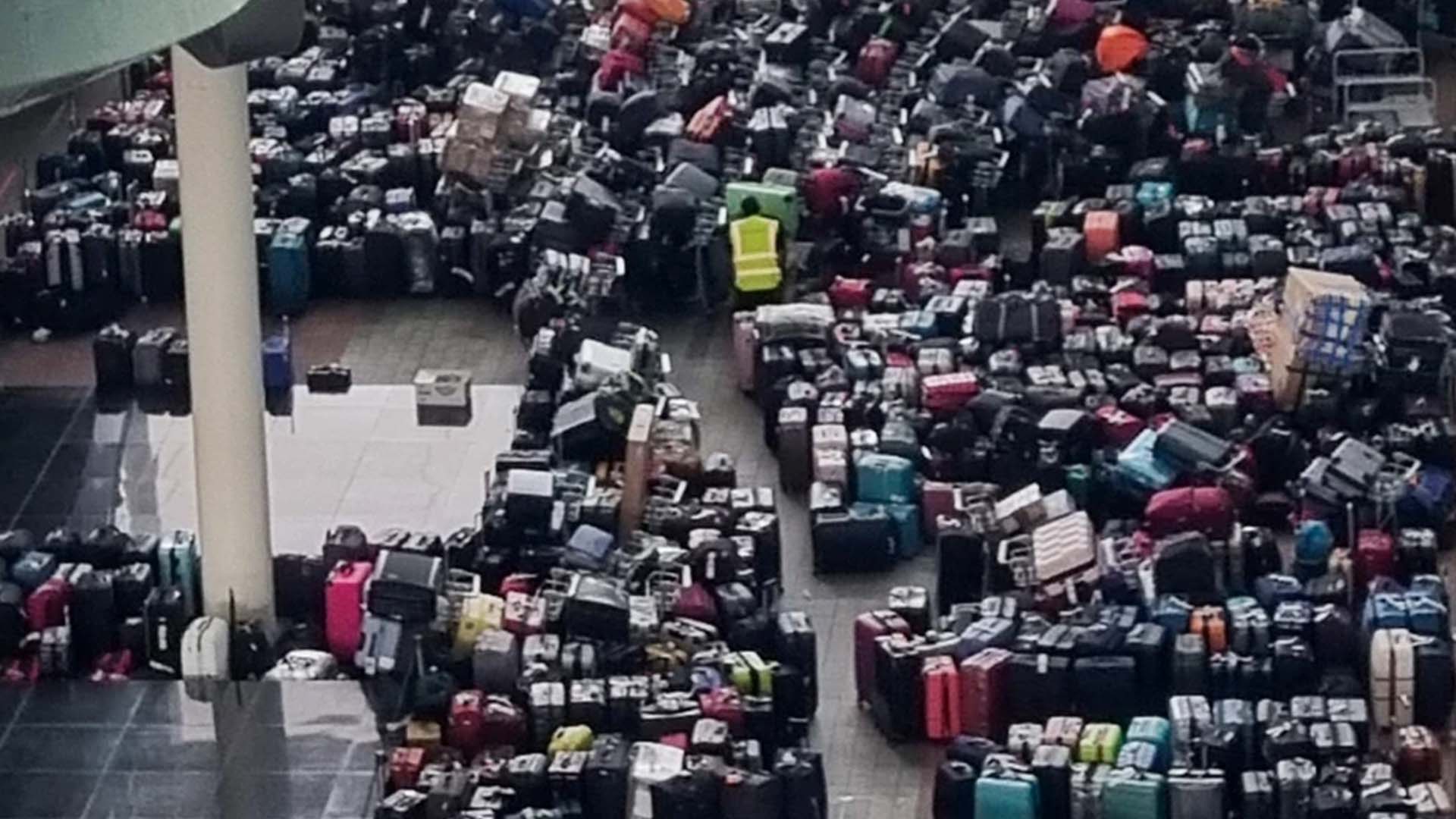 Alongside airline issues, airports are also facing a baggage handler shortage, resulting in a massive uptick of lost luggage. Swissport International Ltd., an aviation services and baggage handler at many airports, is currently trying to fill about 17,000 jobs. However, the tough hours and uncertainty of the industry make the positions tough to fill. 
The baggage situation has become dire at some airports. On July 11, Delta flew an Airbus A330 from Heathrow to Detroit with no passengers—just 1,000 bags that had been lost. Similarly, Icelandair Group has sent several baggage handlers on flights to Amsterdam to help the understaffed Amsterdam Schiphol airport with loading and unloading bags. 
On top of staff shortages, illness and COVID-19-related absences merely add to the disruptions. Unpredictable weather and strong storm surges have also caused many delays and cancellations this summer. 
Proposed Solutions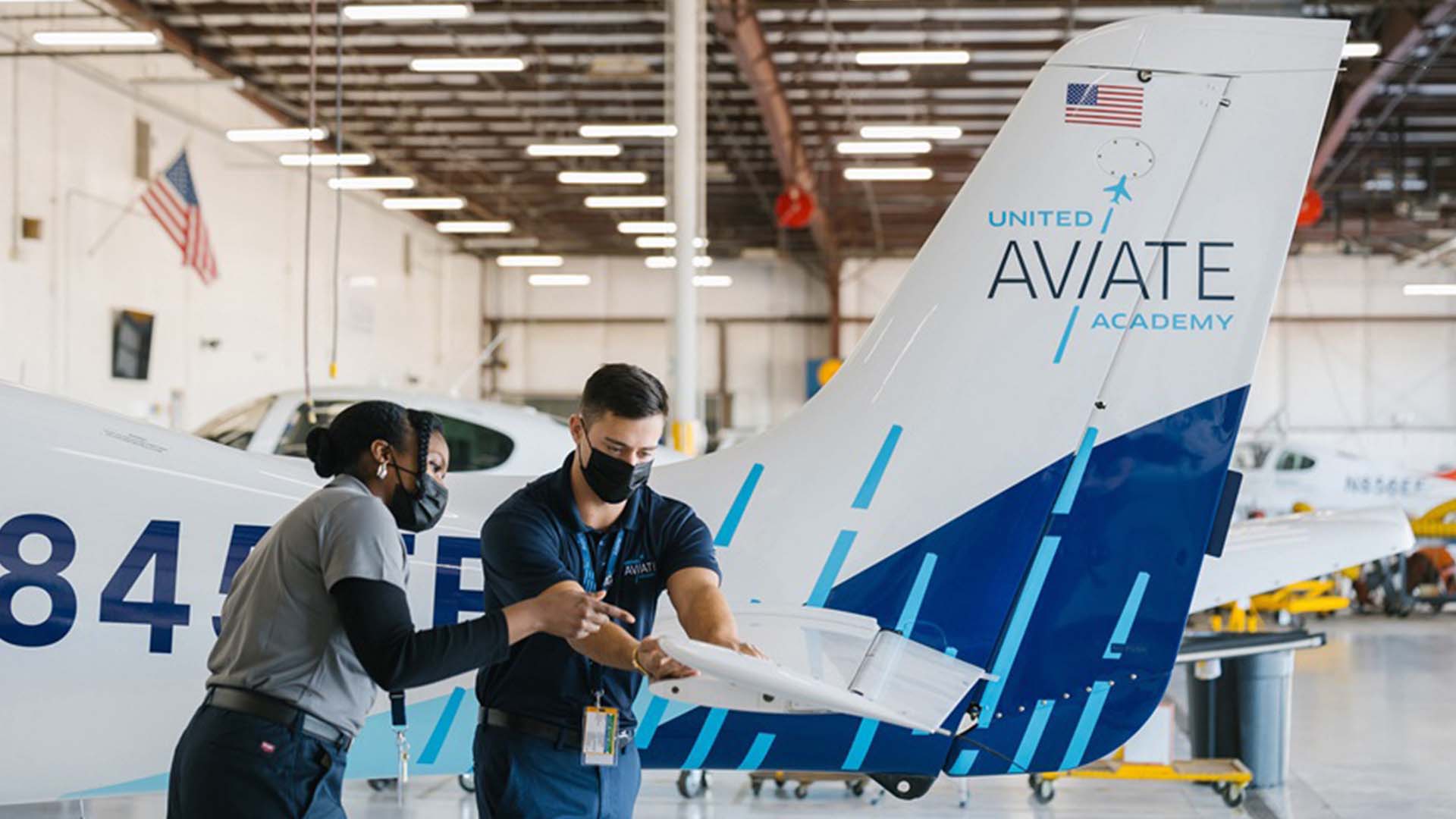 In an attempt to reduce the pilot shortage, United Airlines started teaching the first students at United Aviate Academy, its new flight school in Arizona. Delta has also continued to fund its Propel Pilot Career Path program. The program partners with colleges to allow students to acquire the flight certifications and experience necessary to become a Delta pilot in 42 months or less. Additionally, American Airlines announced the creation of a $1 million pilot scholarship fund that will help two students per year finance their training at the American Airlines Cadet Academy.
To combat consumers' complaints regarding flight delays and cancellations, the Department of Transportation announced on August 3 that it wants to strengthen protections for consumers seeking refunds from airlines when significant changes are made to a flight. Significant changes include affecting the departure and/or arrival times by three hours or more for a domestic flight, increasing the number of connections in the itinerary, and altering the departure or arrival airport. 
As U.S. Transportation Secretary Pete Buttigieg said in a statement, "When Americans buy an airline ticket, they should get to their destination safely, reliably, and affordably. This new proposed rule would protect the rights of travelers and help ensure they get the timely refunds they deserve from the airlines."
Additionally, the Department of Transportation's Office of Aviation Consumer Protection recently concluded its investigation of 10 airlines and is pursuing enforcement action against them for extreme delays in providing refunds for flights the airlines canceled or significantly changed. 
Also in early August, eight Democratic members of Congress introduced a bill that would entitle passengers to refunds for disrupted or canceled flights. The proposed Cash Refunds for Flight Cancellations Act would require airlines to offer customers a full cash refund within 30 days if their flight is canceled or significantly delayed less than 48 hours before departure. 
Important announcement: Flight delayed? Cancelled? Wine about it with us! Starting this weekend, we'll pour you a glass of well-deserved wine (we call it an Emotional Support Beverage) at check-in if your flight was delayed or cancelled! We know it's rough out there! pic.twitter.com/gdSOnGZIO0

— Kimpton (@Kimpton) July 29, 2022
In the meantime, hotels and companies have been finding creative ways to reduce the stress of flight travel. For example, the Kimpton Hotel Group took to Twitter to announce its new "Emotional Support Beverage" initiative. The initiative offers guests a free glass of wine upon check-in if their flight was delayed or canceled. 
Amidst gas prices lowering, other travelers have simply opted for a road trip vacation this summer.
For more transportation news, check out the best road trips around the world, Continental Tire's new partnership, the world's first-ever holographic teleportation, and how to prepare your car for a road trip.