Travelers utilize train trips as an affordable, scenic, and sustainable option, but trains may also become a fast travel option thanks to new advancements in underwater train travel. At the end of April 2023, both Australia and India made major announcements regarding milestones in their long-anticipated underwater metro route initiatives.
On April 21st, a metro train traveled beneath Sydney Harbor for the first time as part of testing for a new driverless passenger service that is expected to launch next year. Additionally, on April 12th, Kolkata's new underwater metro route announced the completion of its maiden run.
Kolkata Metro creates History!For the first time in India,a Metro rake ran under any river today!Regular trial runs from #HowrahMaidan to #Esplanade will start very soon. Shri P Uday Kumar Reddy,General Manager has described this run as a historic moment for the city of #Kolkata. pic.twitter.com/sA4Kqdvf0v

— Metro Railway Kolkata (@metrorailwaykol) April 12, 2023
Set to open to the public in November 2023, Kolkata's new metro route passes beneath the Hooghly River in the city's northeast, with a tunnel that's approximately 105 feet below the water. The line will connect the soon-to-open metro station of Howrah Maidan with the existing station of Esplande, which resides on the opposite side of the river.
"This is a historic moment for Metro Railway," Kausik Mitra, chief public relations officer for the Kolkata metro system, said in a statement. "This is a revolutionary step in providing a modern transport system to the people of Kolkata and its suburbs."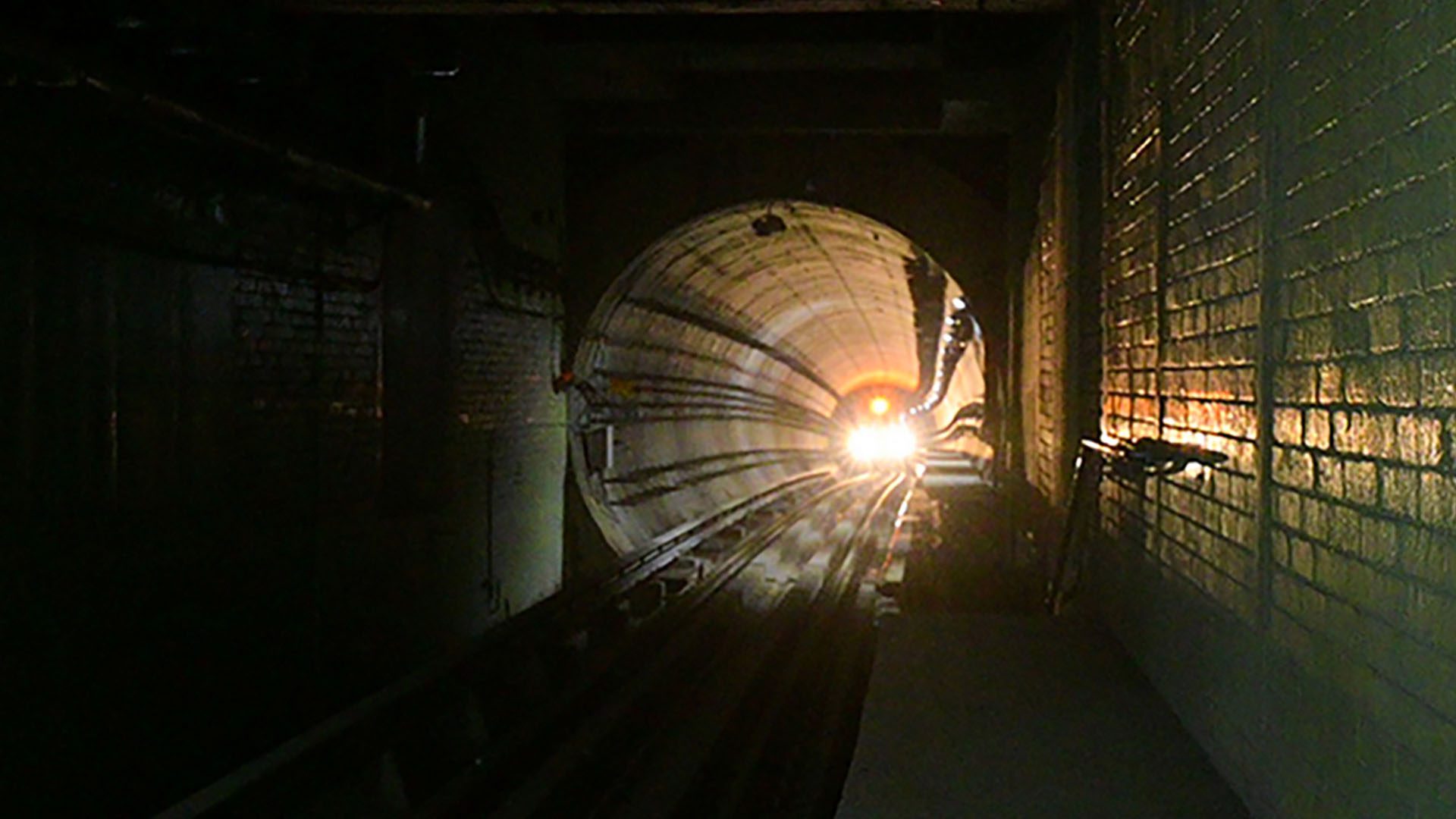 Capable of traveling 1,700 feet in 45 seconds, the full metro line through Howrah Maiden will be approximately 3 miles long. Once opened, the Howrah Maiden will be the deepest metro station in India. To celebrate the new tunnel and the train's successful first voyage, workers broke a coconut and sprinkled bright-orange saffron flowers around the conductor's compartment and inside the train.
Simultaneously, Australia is celebrating a milestone in underwater train travel with its first successful crossing beneath Sydney Harbor. This was part of an ongoing testing program on the 9.6-mile twin metro railway tunnels, which extend from Sydney's North West Region. The trains running beneath the harbor are expected to travel at speeds of roughly 68 mph.
"This is an important milestone. We have always said we'd back good projects no matter whose idea it was – this is one of them and it's what the Sydney Metro project looks like at its best," Jo Haylen, transport minister for New South Wales, said in a statement. "Having a train travel under our harbor is an exciting and historic first step but more importantly, it means that more people can catch a train through the city and it will improve the broader rail network once the City Metro is ready to take passengers next year."
The Metro City and Southwest Line, which cost approximately $13.7 billion, will eventually extend to the suburb of Sydenham. The trains are currently being operated manually during a "low speed" testing period, which reaches a maximum speed of roughly 15 miles per hour. As they progress into "high-speed testing", however, the trains will become driverless according to Peter Regan, CEO of Sydney Metro.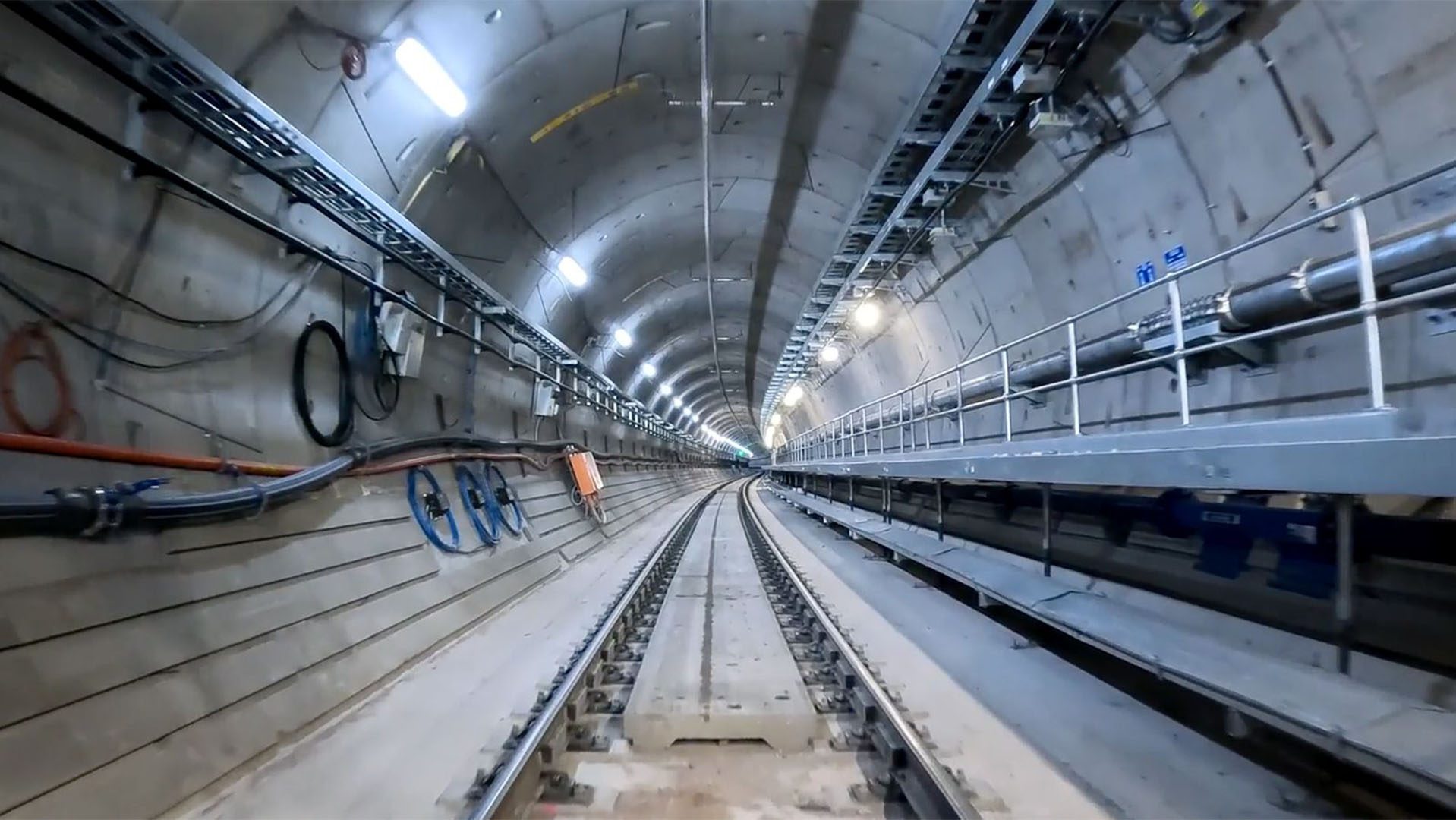 "Each train will also undergo acceleration and braking testing on the newly built track and complete a series of system checks to ensure it can perform reliably under operating conditions," adds Regan.
Testing is planned to continue throughout the rest of 2023 and passenger services on the first half of the line are scheduled for 2024. The second section of the line, which will run from Sydenham to Bankstown, is expected to open in 2025.