The UK-based consortium, Air4All, has recently partnered with Delta Flight Products to create a new cabin concept which will allow wheelchair users to fly in their own chairs. A working prototype of the seat made its debut at the Aircraft Interiors Expo in Hamburg on June 6th.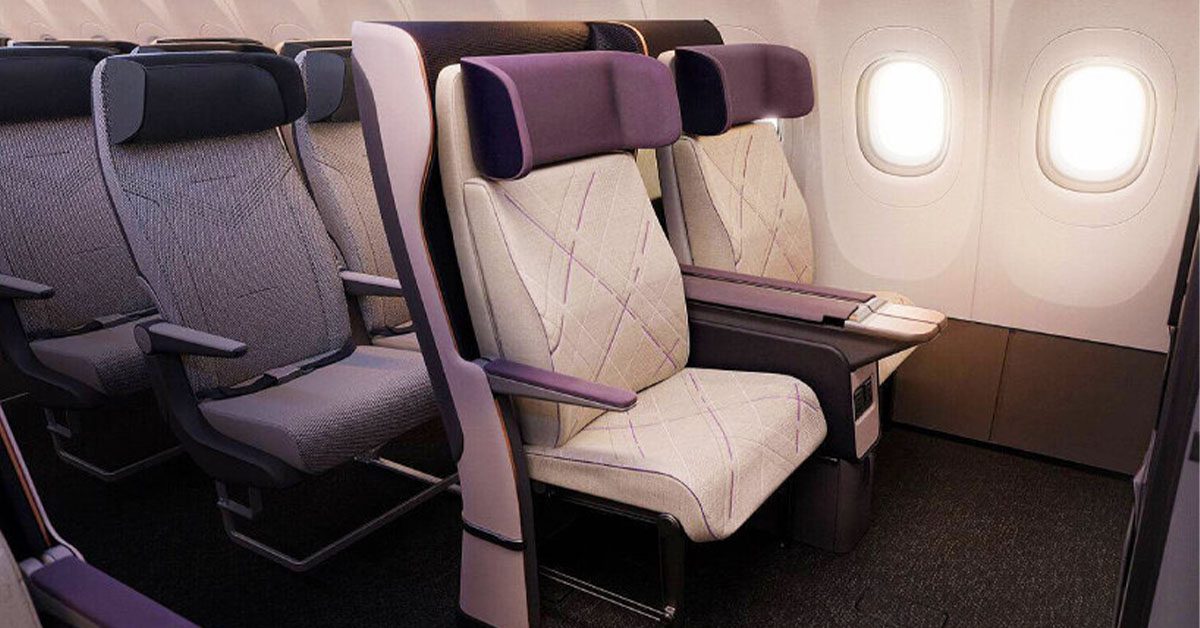 Powered wheelchair users must currently use airline-provided wheelchairs while traveling throughout the airport and while boarding an aircraft. They are then rolled down the jetbridge where they are transferred to their airplane seat.
Their personal chair must be checked by the airline and put into the cargo hold, where it could potentially be damaged or broken while being transported. According to the U.S. Department of Transportation's February 2023 Air Traffic Consumer Report, 11,389 wheelchairs and scooters were mishandled by U.S. airlines in 2022 (1.54 per 100 that were loaded onto planes).
Due to the risks and the inconvenience involved, Delta and Air4All have attempted to invent a solution that will allow wheelchair users to remain in their chairs for the entire flight journey. Air4All consists of British design studio PriestmanGoode, wheelchair manufacturer Sunrise Medical, consultancy Flying Disabled, and cabin certification company SWS certification. This indicates that the partnership consulted several parties from the disabled community while creating their design.
Flying Disabled founder, Chris Wood, explained in 2021 that "the biggest barrier in the past has been that giving greater space to passengers in wheelchairs would have reduced seat count and resulted in a loss of revenue for airlines." The Air4All system is meant to address this issue by not intruding on other airplane seats.
The seat design involves removing the back cushion and flipping up the seat to accommodate the wheelchair. The passenger's wheelchair can then be backed into the space and securely attached. According to the company, the design also doesn't eliminate the seat perks and will still offer passengers access to a headrest, cocktail table, and center console trays.
"Offering equal access to comfort, safety, and dignity for all passengers has always been our objective for Air4All," PriestmanGoode director Daniel MacInnes said in a press release.
Shortlisted for the 2022 Crystal Cabin Awards, the design is multi-purposeful and can be used by a non-wheelchair user is there is not a PRM (person with reduced mobility) traveler onboard. It also doesn't require any change to the current aircraft cabin configurations.
"No wheelchair securement concept has made it this far in the design and development process, and I believe that it offers a solution that could one day make air travel significantly more accessible to millions of wheelchair users," wrote John Morris, founder of WheelchairTravel.org, in an email response.
Though a prototype of the seat debuted on June 6th at the Aircraft Interiors Expo, the seat still needs to be tested and certified prior to becoming an addition to an aircraft cabin.
"Air4All will facilitate a smoother boarding and disembarking experience for PRMs and will also significantly reduce the number of wheelchairs that are damaged through poor handling," Wood said.