As part of NASCAR's 75th anniversary season, Chicago is hosting the first-ever NASCAR Cup Series Street Race this weekend. The highly-anticipated race has required a great deal of preparation from NASCAR, the city of Chicago, and the racers themselves. 
On Saturday, July 1, the Rising Stars of NASCAR will compete in the 55-lap (121 miles) NASCAR Xfinity Series' The Loop 121 race. The Biggest Names in Racing will take to the track on Sunday, July 2 for the NASCAR Cup Series' Inaugural Grant Park 220, a 100-lap race (220 miles).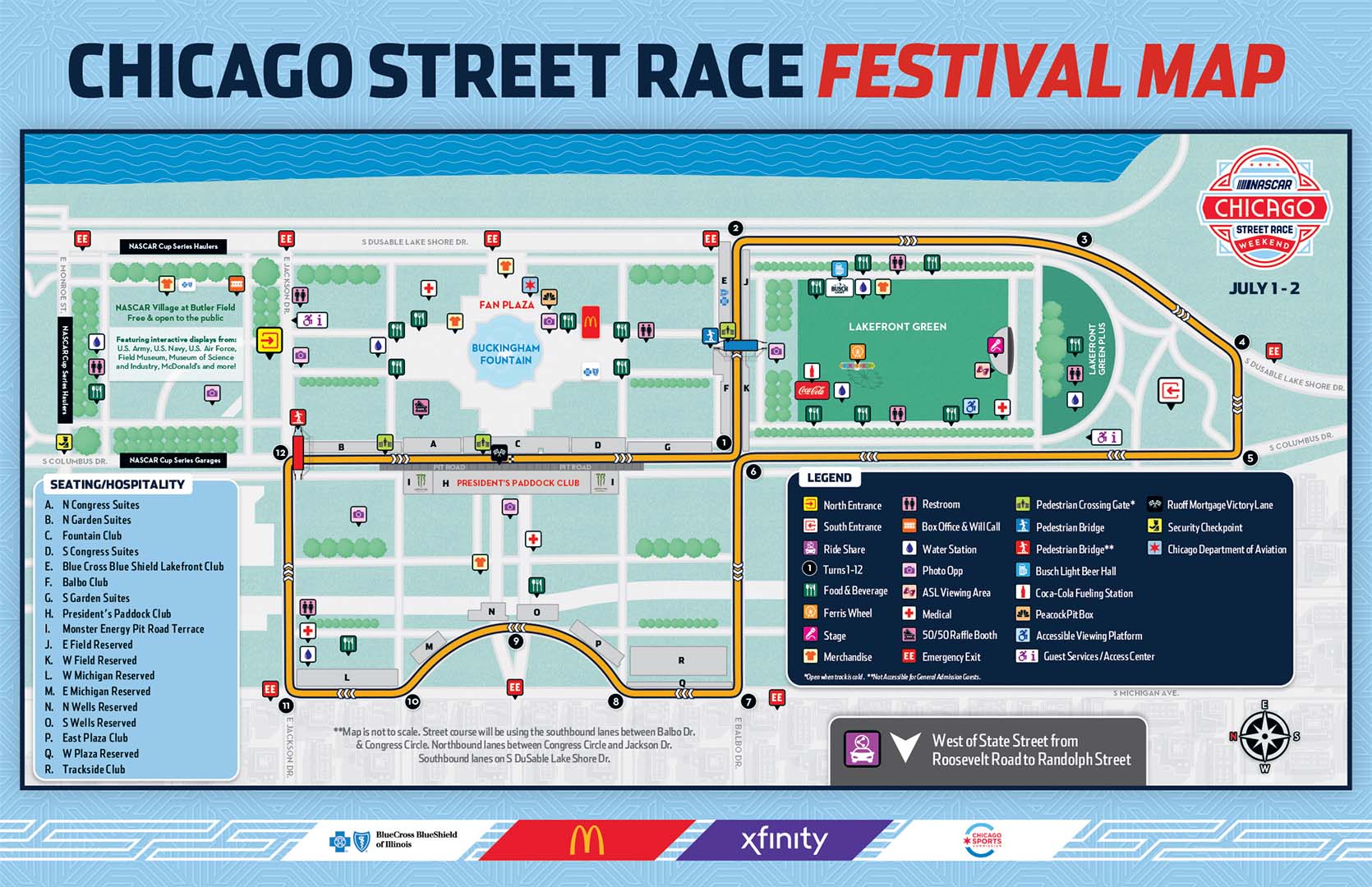 In both races, the competitors will speed past and through many of the city's most renowned downtown landmarks, from Michigan Avenue to South Lake Shore Drive, with the start-finish line near Buckingham Fountain. Explore a virtual tour of the course and seats on the NASCAR Chicago website.   
Chicago Prepares for NASCAR
The Chicago Race Weekend is a part of NASCAR's mission in the past few years to bring the racing sport to new fans. As a result, an expansion of road course and street racing has occurred, along with innovative additions like the Bristol Dirt Race and the Busch Clash at LA Memorial Coliseum. 
The announcement that a street course would be added to NASCAR's national series was unveiled in June 2022. As Ben Kennedy, NASCAR senior vice president of racing development and strategy, explained, "Adding a street course to the schedule I think is going to continue to make it probably the most diverse motorsports schedule that exists out there today, and we're really excited about that."
Chicago officials have been ramping up preparations for the race in the past few months, with the Chicago Department of Transportation first ensuring that repairs on the course streets were completed. In early May, the highly-trafficked Columbus Drive was temporarily closed down so crews could lay a new, nearly pitch-black pavement for the race.
In the past few weeks, road closures have ramped up as large grandstands and racecourse walls are going up in and around Grant Park. Once completed, the 22.1-mile racecourse will be enclosed by 2,000 concrete barriers, each weighing 10,000 pounds. High fencing and track walls are also being built along the course to withstand debris from crashes.
To further ensure safety, approximately 200 traffic aides will be working double shifts on race weekend to ensure the race goes smoothly, and some police officers will fill traffic-control gaps. Once the race is over, NASCAR will be responsible for fixing any damage to Chicago's streets.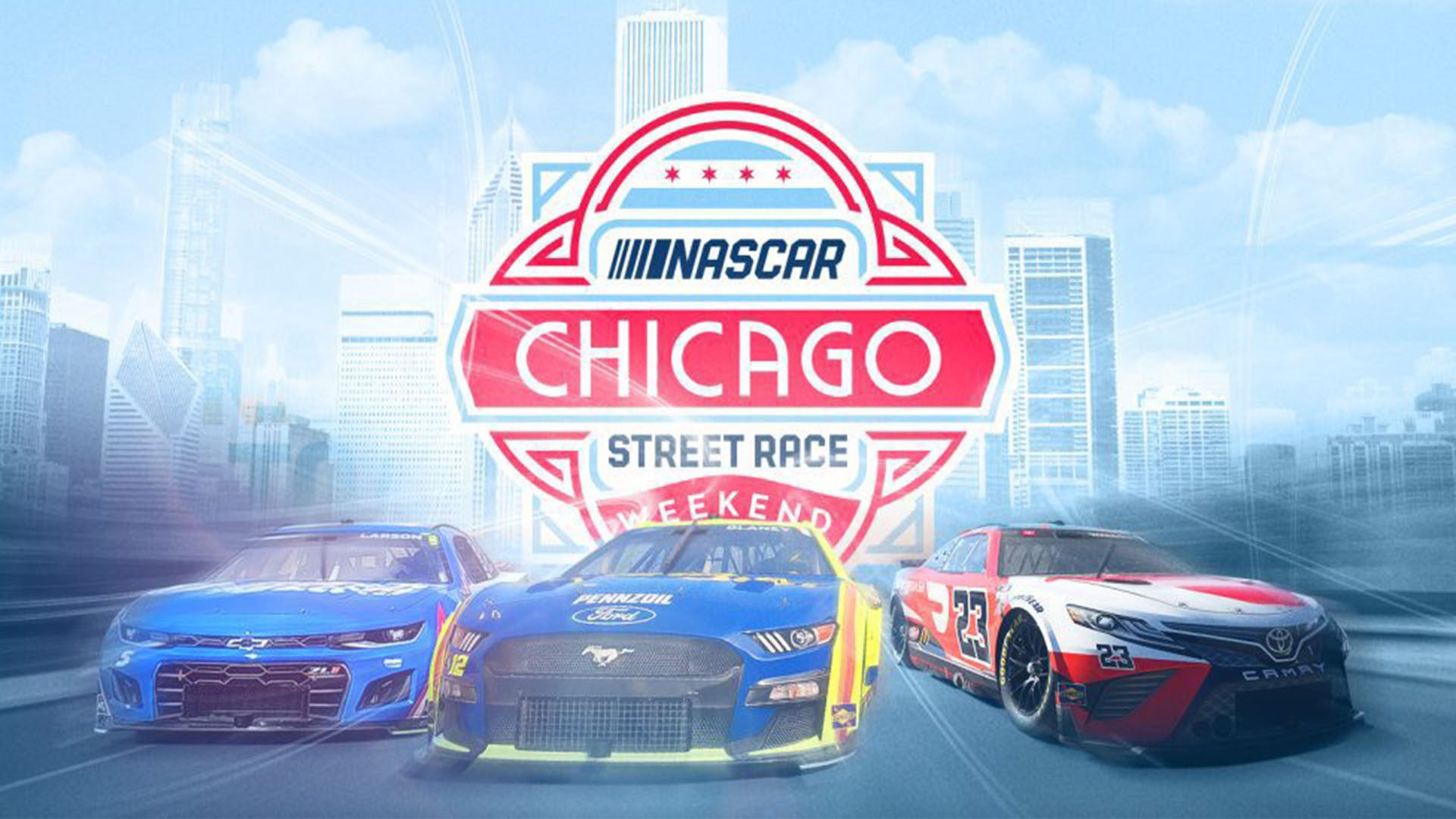 What NASCAR Drivers Think
As for the NASCAR drivers themselves, the new Chicago course presents uncharted territory. Unlike a road course race, street circuit races require more precision and alertness from drivers. This debut brings numerous unknowns, making Chicago a prime example of a potential wild-card race, according to NASCAR.
Former Cup Series driver Dale Earnhardt Jr. even predicted the track to be one of the toughest challenges for NASCAR drivers after he took a test drive on the course. Earnhardt commented, "We want to put drivers through some of the toughest challenges we can, and I think this track will do that. There'll be some guys that really like it. There will be some guys that find it really challenging and miserable."
One of the drivers who is racing this weekend, AJ Allmendinger, also got a chance to see the course layout in May. Like Earnhardt Jr., Allmendinger predicts a tricky race, noting that the course is very technical. Allmendinger explained, "…I like the way – at least driving around in a car … there's a lot of sections that are super wide, which are not what you would expect from a street course, but there's also a lot of real tight corners as well."
Allmendinger also added his excitement about this addition to the NASCAR series. He stated, "Especially the day and age we live in, it's not just about the race for everybody. It's about what the experience is and it's a party, right?…. It's what's going to bring the hardcore and maybe even somewhat casual fan in."