In both the opening ceremony and podium outfits, Team USA's uniforms for the 2022 Beijing Winter Olympics were created with sustainability and innovation in mind. 
Ralph Lauren designed the opening ceremony outfits; the ceremony takes place on February 4, 2022. The outfit consists of an anorak, mid-layer jacket, pants, gloves, and boots, all in the typical red, white, and blue. The outfits' pieces all contain polyester fiber created with pre-used plastic bottles.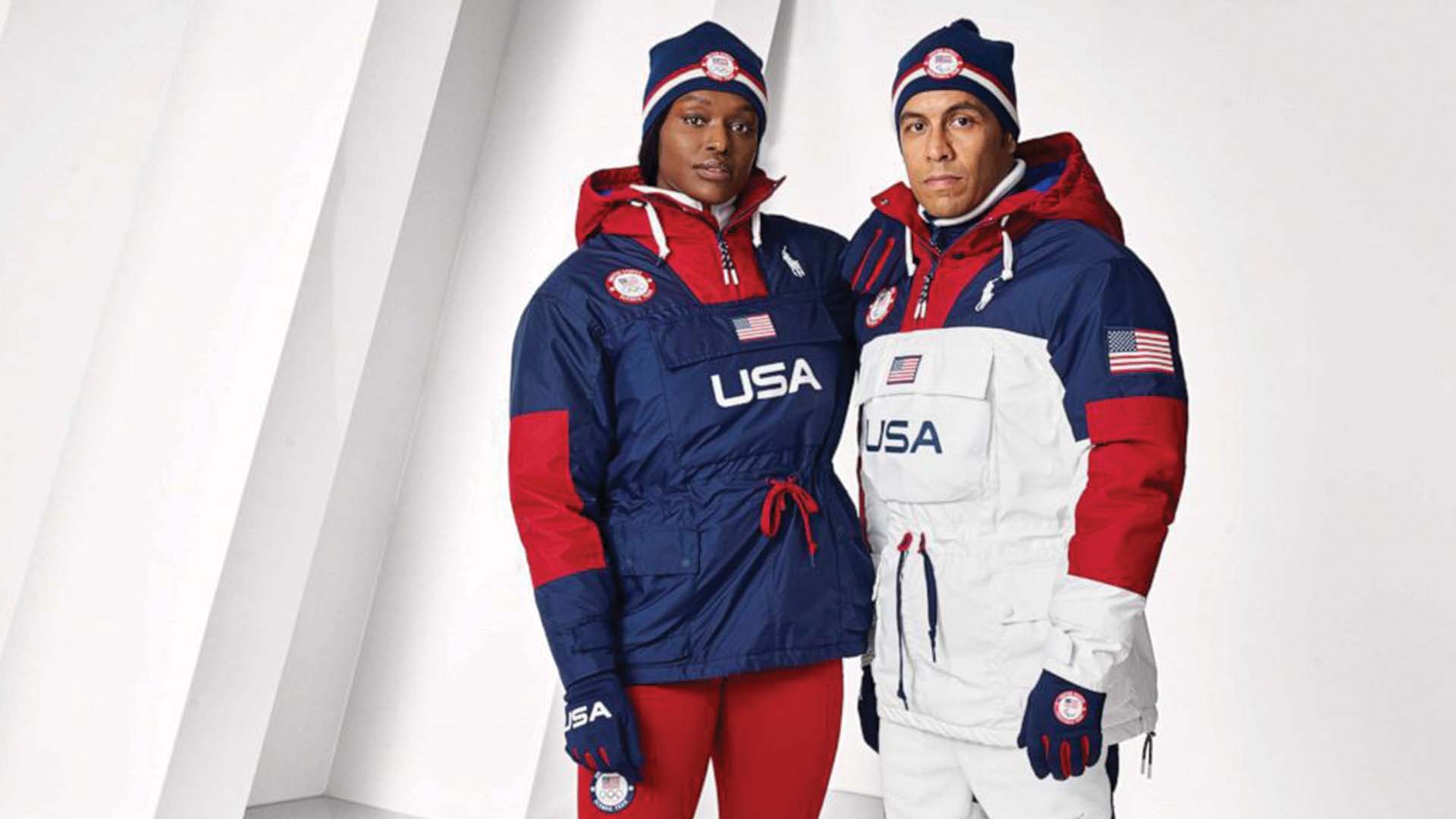 The anorak jacket, created by Ralph Lauren and textile innovation company Skyscrape, contains the never-before-seen Intelligent Insulation, a fabric that expands in cooler temperatures without the use of any batteries or wires. It does this by harnessing the power of a proprietary yarn in a complex woven structure which expands or contracts as temperatures change, allowing the fabric to "puff up" and trap more air. This creates a needed layer of insulation for the athletes—the average temperature in early February in Beijing is about 32°F (.1°C). This temperature responsive technology also allows athletes to use the anorak for three seasons, cutting down the need for multiple jackets per year. 
As for the podium outfits, Nike created an innovative and sustainable look that is accessible for both Olympic and Paralympic athletes. This all-blue uniform features an oversized zipper pull on the jacket and pants so that all athletes can get in and out of them with ease, complete with magnetic closures that help the zippers come together at the base. The pockets are secured with fish-trap technology that secures all of the athletes' items without the need for a zipper. This uniform uses materials and garment dyes that take 90 percent less water to produce than traditional processes. 
The sustainability and innovation of Team USA's uniforms follow suit the entirety of the 2022 Beijing Winter Olympics. These Games could be the most sustainable ones yet, with 100 percent of the games' venues being powered by renewable energy and energy-saving and clean-energy vehicles accounting for 100 percent of all passenger cars used. Beijing has also implemented many technology innovations, like the 5G-connected Beijing – Zhangjiakou High-Speed Railway and many retail-oriented autonomous minibuses.
For more Beijing 2022 Winter Olympics news, check out how the Games could be the most sustainable Olympics ever, some technology innovations from Beijing, and