Being a more sustainable person doesn't always require making massive changes to your daily life. Here are seven easy sustainable swaps that you can make today. 
1. Eat More Plants and Less Meat
One of the most well-known sustainable swaps is to eat more plant-based food and less meat. According to a recent study, meat production accounts for about 60 percent of food production's greenhouse gas emissions, whereas plant-based production accounts for just 30 percent.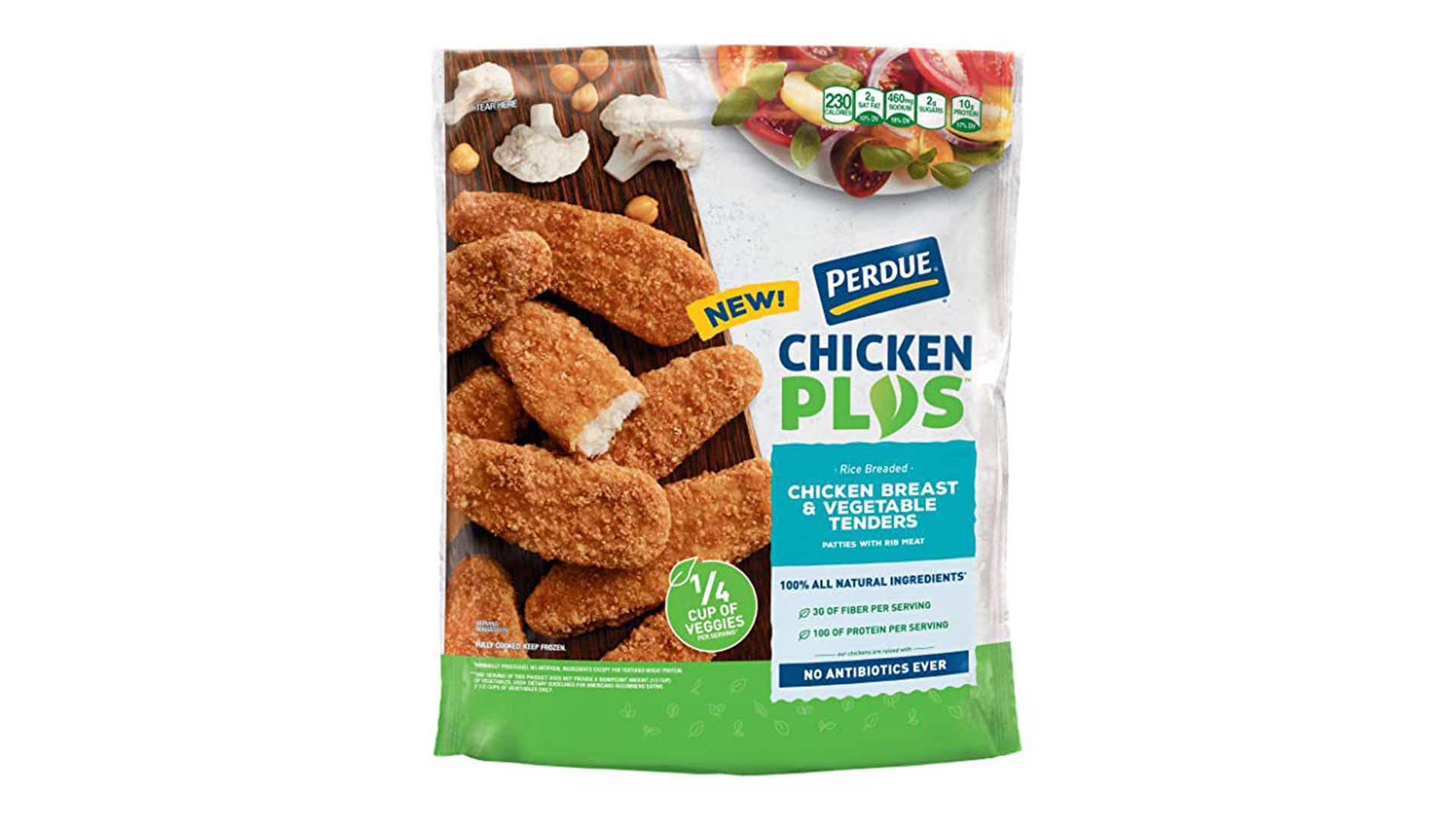 However, you don't have to completely cut out meat to easily reduce your carbon footprint with this swap. For example, consider trying 'Meatless Mondays' to avoid meat just one day a week. Or, check out some foods that reduce the meat content and increase the veggie content. For example, Perdue's Chicken Plus Chicken Breast & Vegetable Tenders have ¼ cup of chickpeas and cauliflower per serving, reducing some meat consumption while increasing the veggie intake. 
2. Compost Your Food Scraps
Composting your food scraps instead of throwing them away is one of the greenest things you can start doing in your kitchen. Composting reduces the methane gas released into the atmosphere from the decomposition of waste food thrown into landfills. If all Americans composted, it would be equivalent to taking 7.8 million cars off the road.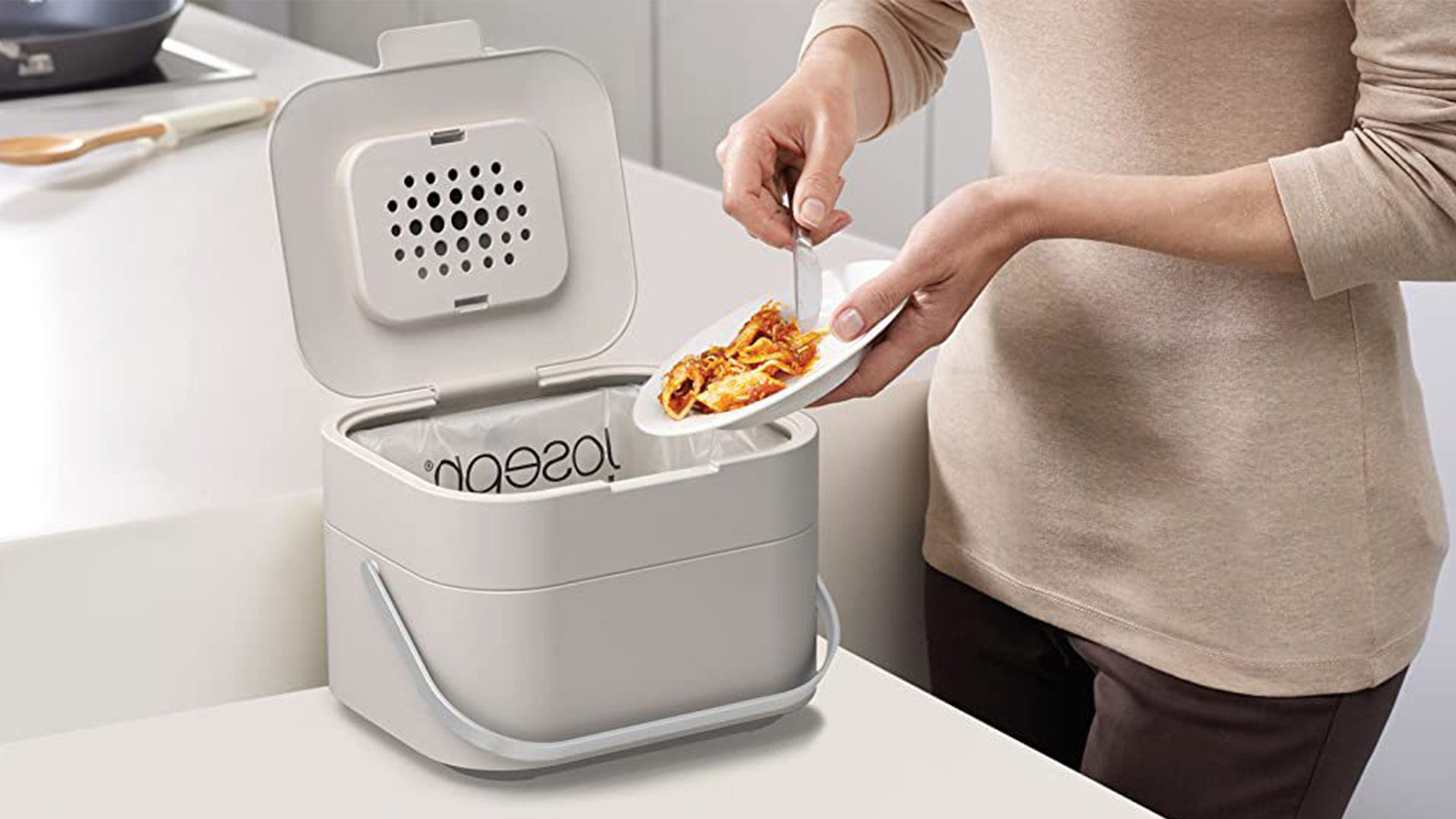 Looking for a compost bin that doesn't emit that not-so-desired smell throughout your kitchen? Joseph Joseph's compost bin was carefully designed to help reduce the smell of collected food waste. Its ventilated design allows air to enter and circulate inside the caddy, which helps to reduce moisture—the main cause of unpleasant odors from decomposing food. In addition, it features a replaceable odor filter in the lid that works with the fresh air to help trap any smells that do occur. It also comes with a mounting bracket for the inside of cabinet doors to conveniently tuck it away.
3. Switch to Cold Water for Laundry
Water heating accounts for up to 90 percent of the energy needed to run a cycle, so one of the easiest sustainable swaps you can make is to opt for cold water in your laundry. Not only will you save energy, but your electricity bill will also be lower.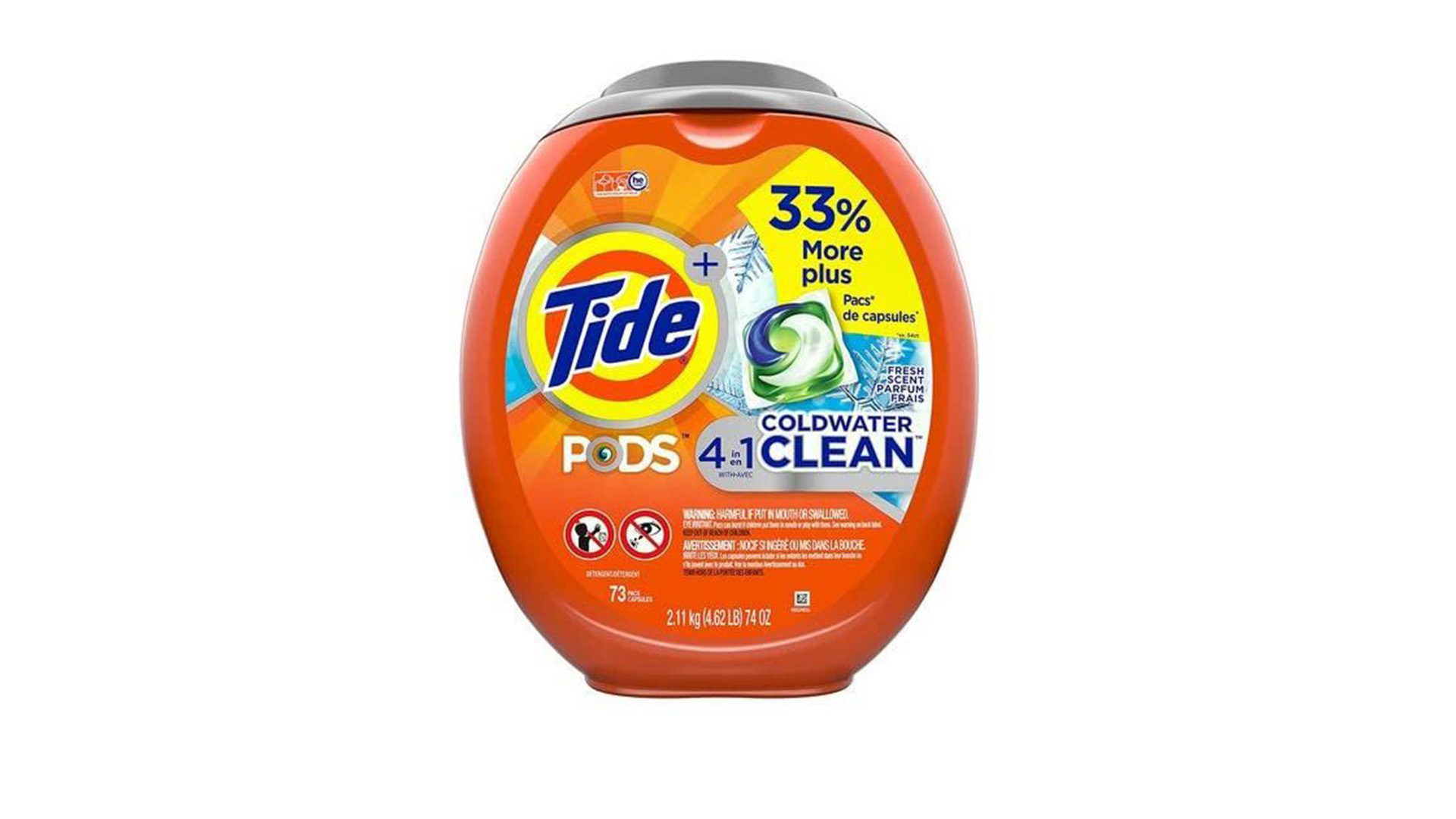 Even better, certain laundry detergents like Tide PODS Coldwater Clean are made with cold water enzymes which are designed to ensure that your clothes are as clean in a cold wash as they would be in a hot wash. 
Tomorrow's World Today visited Tide's headquarters to find out more. Check it out HERE or below:
4. Send Virtual Cards
Opt for electronic holiday, birthday, and thank you cards instead of the traditional printed ones. You can still send a personalized, heartfelt note alongside your beautiful pictures, but you can avoid the environmental impact of the mail. A study found that sending one card produces about 140 grams of carbon dioxide because of the paper production, printing, postage, and decomposition. The U.S. mails around 1.3 billion holiday cards a year, which produces the same amount of CO2 emissions as charging 22 billion smartphones or 22,000 homes' energy use for one year.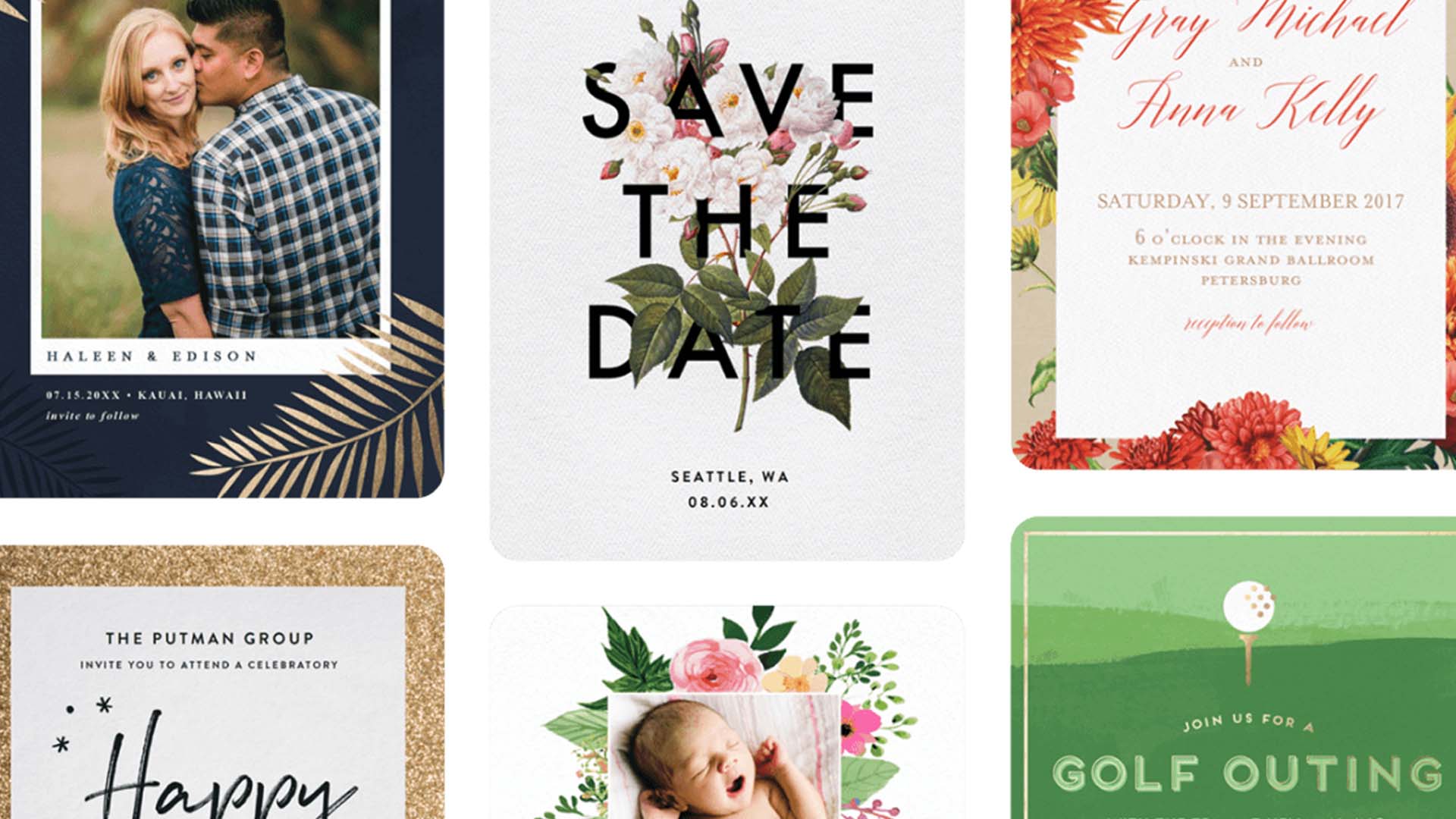 There are many sites with free or cheap customizable e-cards, such as Canva, Smilebox, Kudoboard, JibJab, and Greenvelope. Some of these sites even allow you to attach music, videos, or gifs for an extra personal touch. 
5. Ditch Plastic Bags
With more grocery stores increasingly charging customers for using their bags, now is the perfect time to completely ditch plastic bags when possible. You can easily find trendy reusable bags to carry your groceries with instead.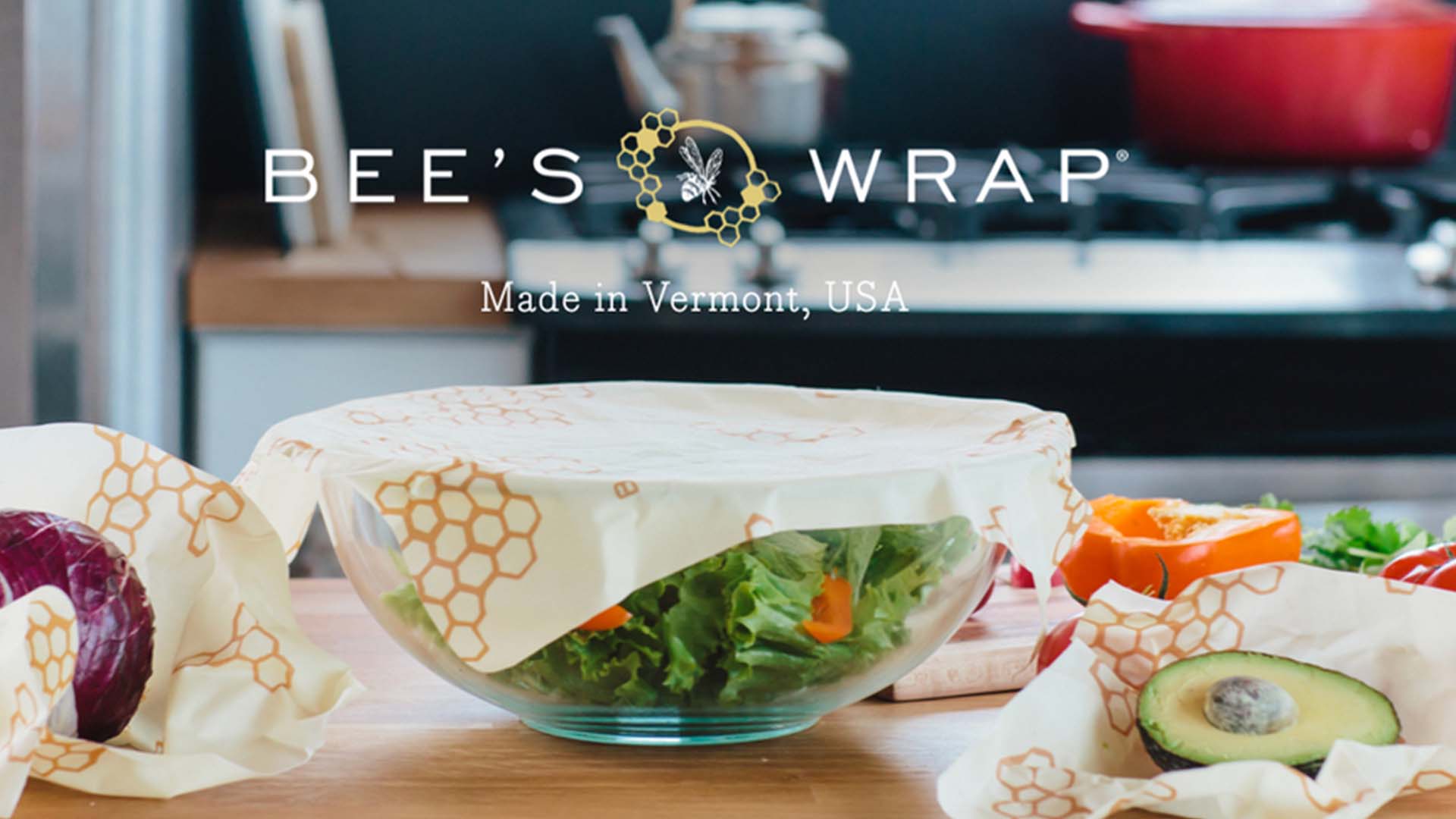 To get rid of your smaller food plastic bags, check out Beeswax Wraps. Beeswax Wrap uses a natural blend of sustainable beeswax, jojoba oil, and tree resin to wrap your food and keep it fresh. The wraps are reusable, washable, durable, compostable, and come in a variety of sizes. 
6. Reusable Dishcloths
Another single-use product that's easy to swap out is paper towels. The average American family uses two rolls of paper towels per week which equates to over 254 million tons of used paper towels collected globally every year, most of which end up in landfills. As a more sustainable swap, use regular dishcloths and/or Swedish dishcloths.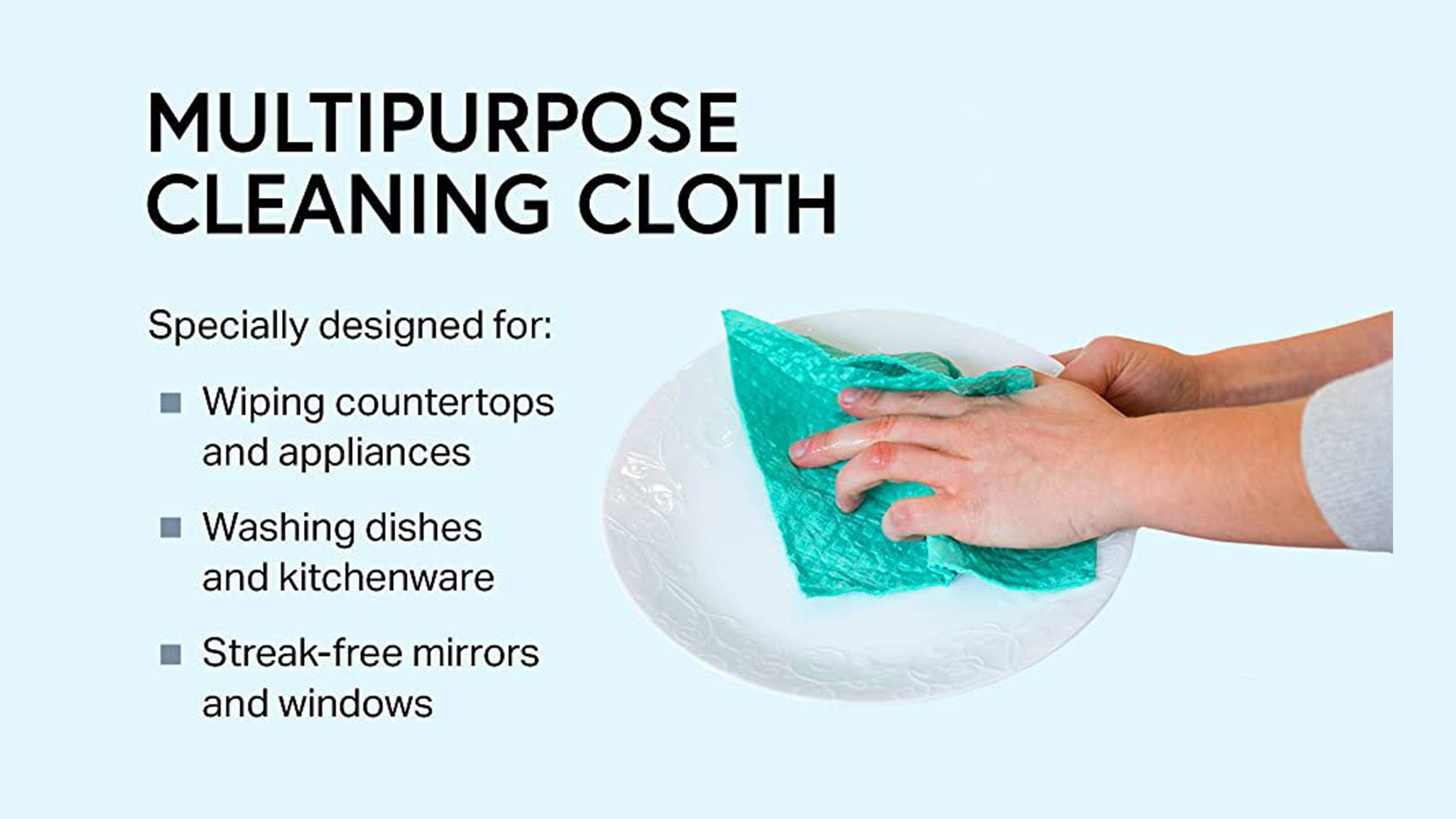 Swedish dishcloths are ultra-absorbent, washable, reusable for hundreds of uses, and compostable. For example, each of Swedish Wholesale's Swedish Dish Cloths is made from cellulose and cotton; one dishcloth is equal to about 15 rolls of paper towels.
7. Use Smart Plugs and Power Strips
Did you know that devices like microwaves, coffee makers, space heaters, phone charges, and powered toothbrushes can account for 20 percent of your monthly electricity bill? These devices continue to draw electricity when on standby when you are not using them.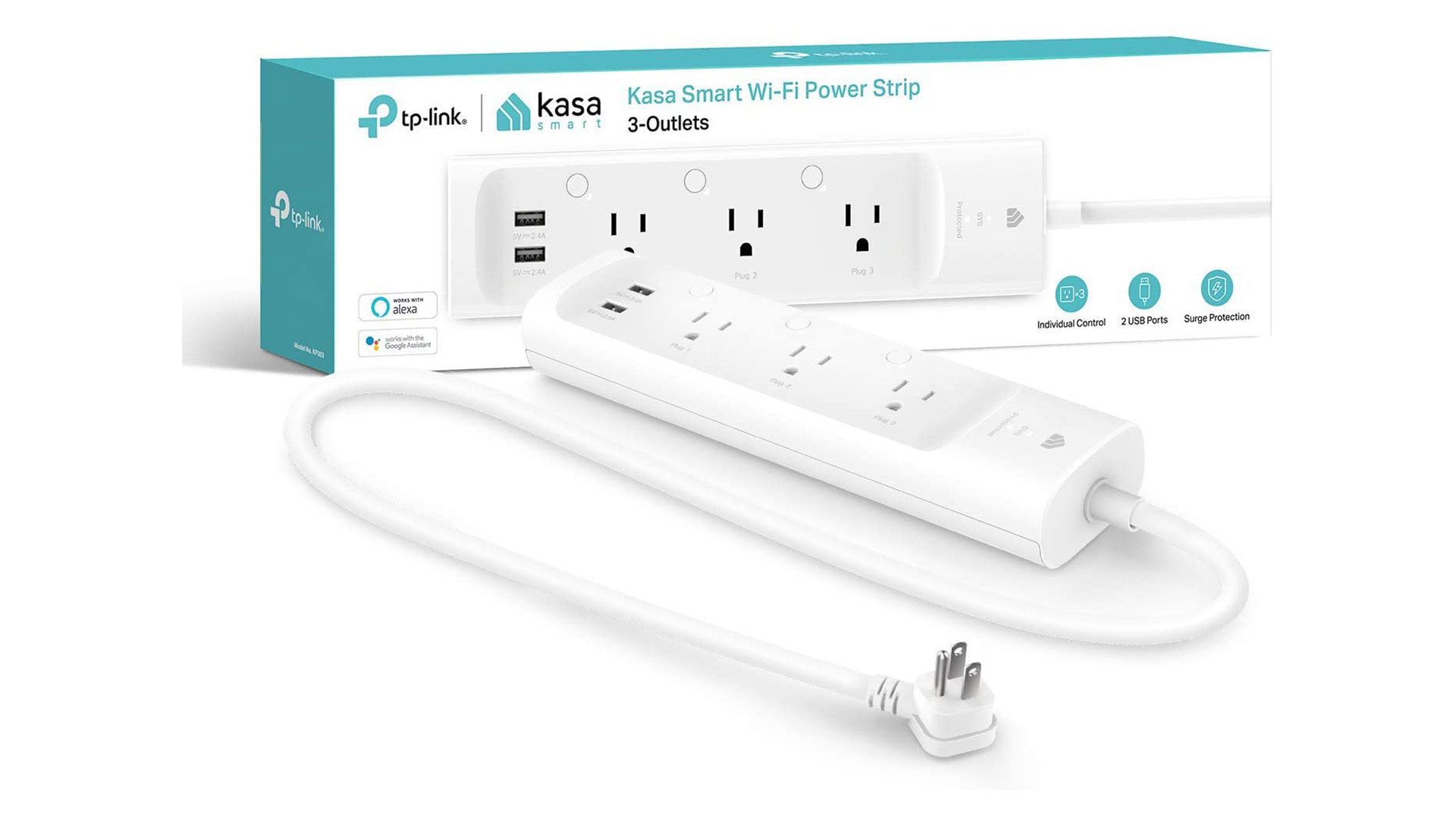 An easy swap to make to prevent this from happening is by replacing your power plugs with smart plugs or smart power strips. These devices can schedule to turn your appliances off during peak hours and turn them on before, during low-demand hours. With smart plugs like the Kasa Smart Plug Power Strip, you can even control devices with their Kasa Smart app to remotely turn on/off plugged-in devices like lamps, fans, and heaters. 
For more of our top blogs of 2022, check out our coverage of the world's first ropeless elevator, Saudi Arabia's 75-mile-long linear city, James Webb Telescope's first images, and Cyrielle Gulacsy's art inspired by physics.