New York City announced that it will require rideshare fleets to be 100 percent electric by 2030. If the proposed rules, called the Green Rides Initiative, pass, New York will be the world's first large city to establish such a rule. The public hearing on the proposed initiative will take place on September 20 via Zoom. 
Green Rides Initiative
The Green Rides Initiative will be rolled out over the next six years. Starting in 2024, New York will require 5 percent of all high-volume for-hire trips, including those with Uber and Lyft, to be dispatched to EVs or wheelchair-accessible vehicles. That benchmark will rise to 15 percent in 2025 and 25 percent in 2026; the requirements will increase yearly by 20 percentage points until the end of the decade. By 2030, they will reach 100 percent.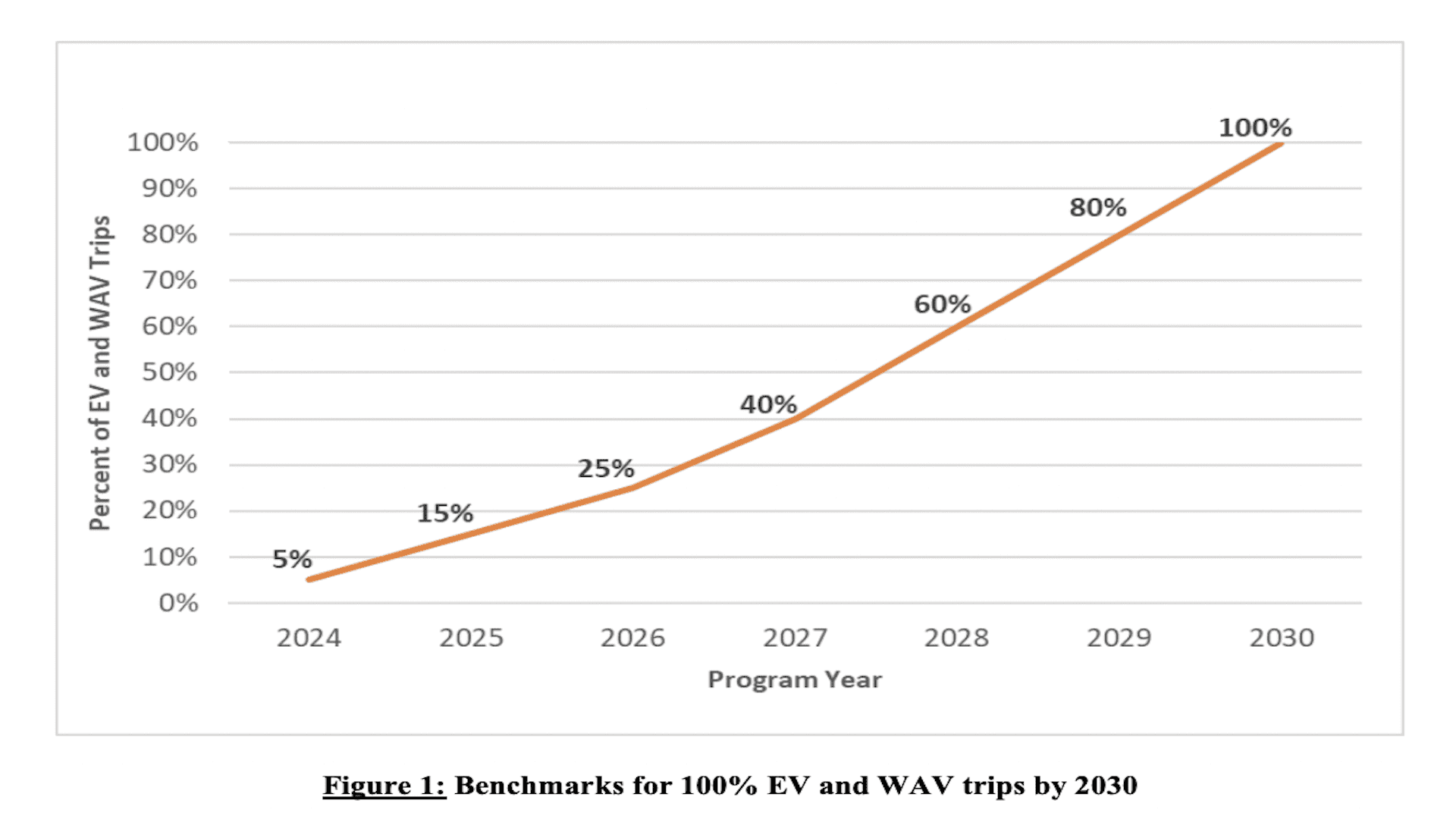 This transition to EVs is an integral part of New York City's efforts to improve air quality—vehicles licensed by the New York City Taxi and Limousine Commission (TLC) currently account for four percent of the City's transportation emissions. The adoption of the Green Rides Initiative will lower this number.
Furthermore, the Green Rides Initiative will help spur private and public investment in charging infrastructure. As of 2023, New York City has about 200 DC fast chargers and 1,000 Level 2 EV chargers available to the public. The city is working to ensure that every New Yorker lives within 2.5 miles of an electric vehicle charging station by 2035. New York City is also pursuing legislative changes to require private parking garages and lots to have electric vehicle charging available.
EV Commitments 
This initiative aligns with Uber and Lyft's commitments to transition to an all-electric fleet. Both companies have publicly announced intentions for their fleets to be all electric by 2030. As Josh Gold, Uber's Senior Director for Public Policy and Communications, said, "While there's much more to do to make this a reality, we look forward to working with the TLC to achieve zero emissions in New York City in a way that benefits drivers, riders, and the city."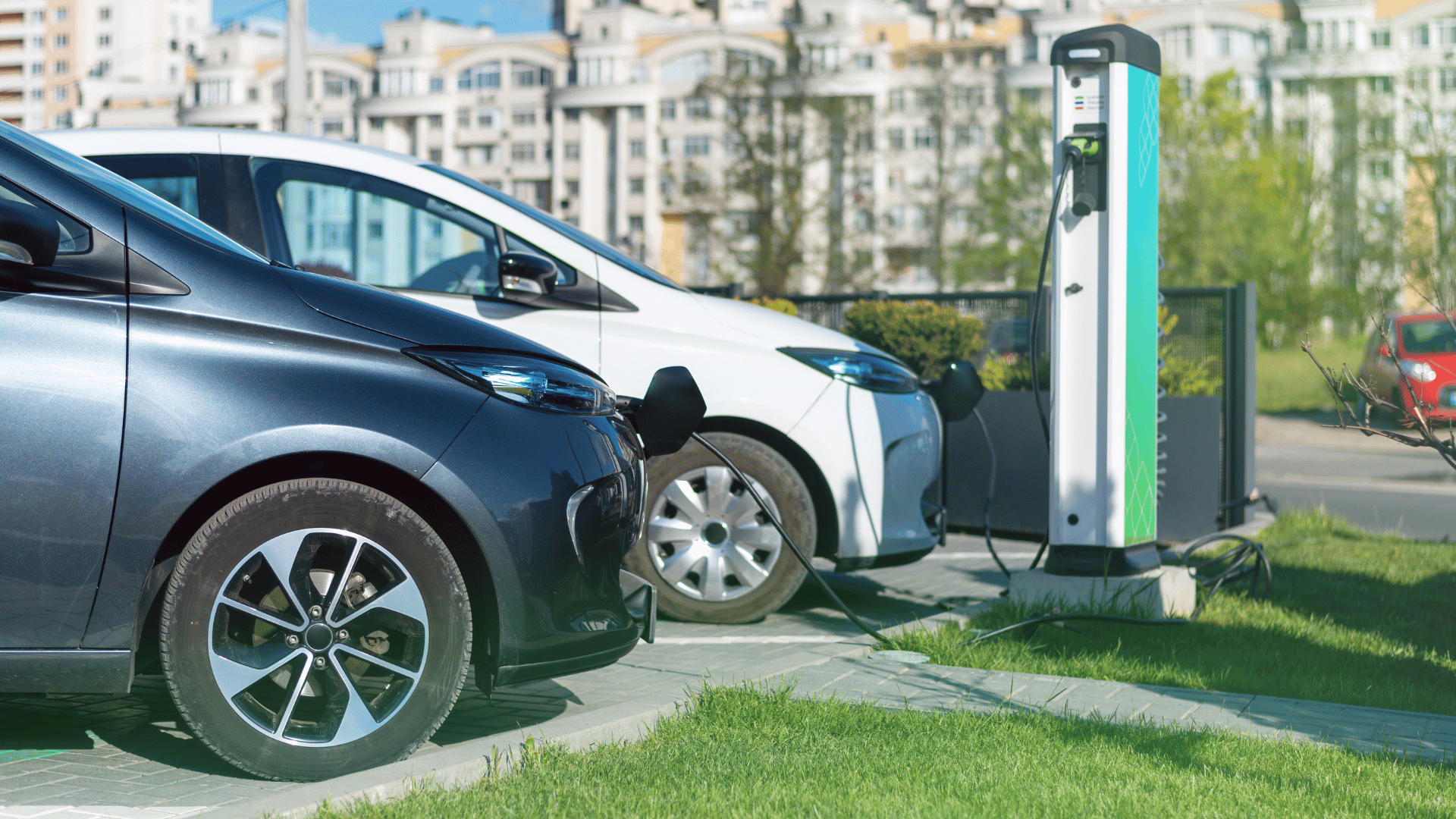 Additionally, New York State is one of nine states that will require all new passenger cars, pickup trucks, and SUVs sold in the state to be zero-emission vehicles by 2035. California was the first state to adopt the Advanced Clean Cars II rule in 2022, with Massachusetts, New Jersey, New York, Oregon, Connecticut, Maryland, Rhode Island, and Washington following suit. Other states like Delaware, Vermont, and Virginia are also reportedly considering the gas car ban. 
The European Union has already adopted a similar commitment. Starting in 2035, all new cars and vans sold in the EU will be zero-emission vehicles. The plan also requires that the average emissions of new cars drop by 55 percent by 2030, as compared with 2021's vehicle emissions. As Executive Vice-President for the European Green Deal, Frans Timmermans, said in a statement, "The agreement sends a strong signal to industry and consumers: Europe is embracing the shift to zero-emission mobility."