On July 12, Mattel, Inc released a certified CarbonNeutral Dr. Jane Goodall Barbie made from ocean-bound recycled plastic. The Dr. Jane Goodall Barbie is now available at mass retailers, and it comes with a miniature replica of David Greybeard, the first male chimp Dr. Goodall named in her research. 
The Doll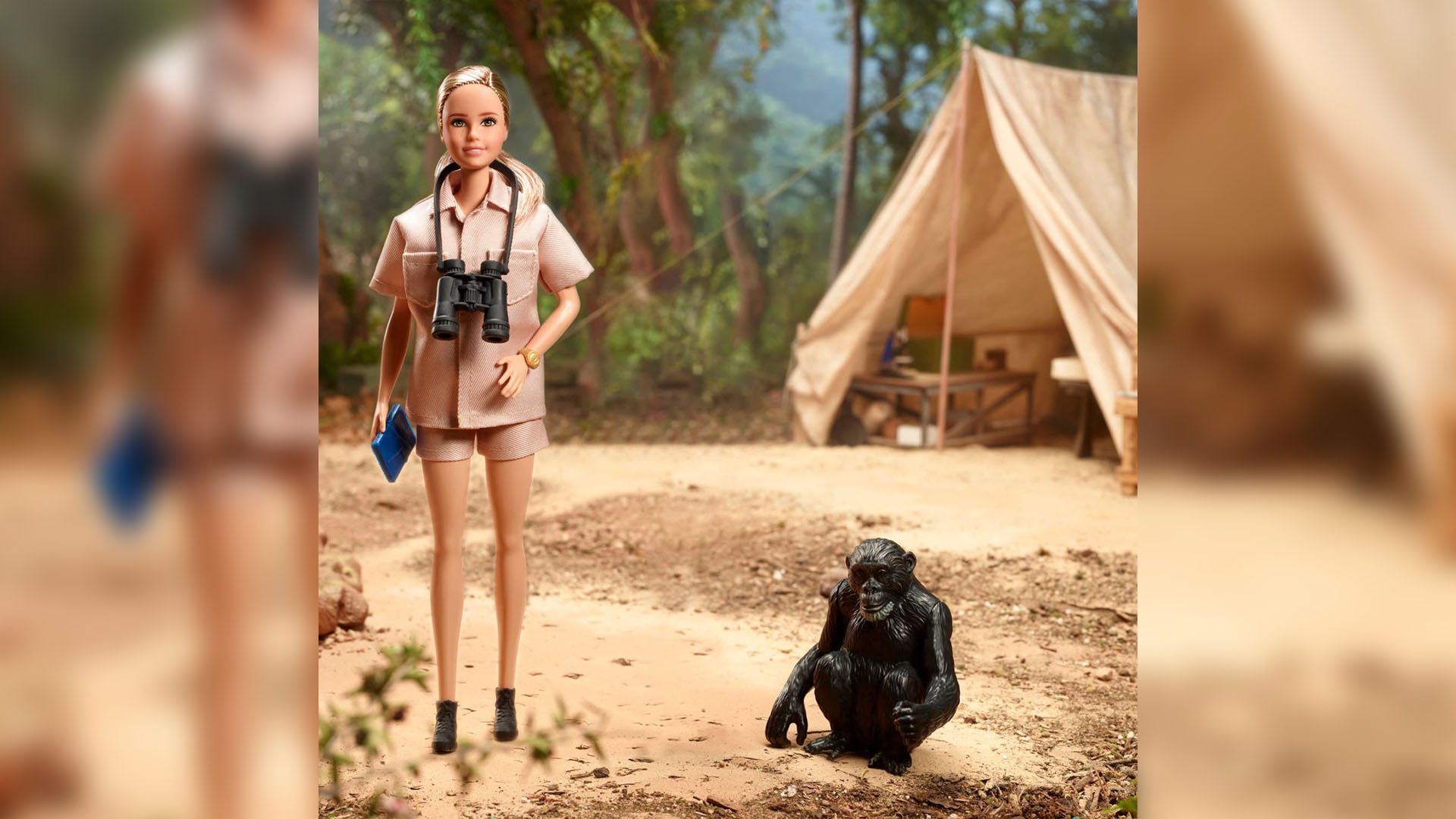 Ninety percent of the plastic in the dolls is sourced within 50km of waterways in areas that lack formal waste collection systems. The doll coincides with Mattel's goal to achieve 100% recycled, recyclable, or bio-based plastic materials in all products and packaging by 2030.
The Dr. Jane Goodall Barbie is a part of Mattel's "Inspiring Women" series, where new Barbies are released to honor global role models from diverse backgrounds and fields who have broken boundaries to inspire the next generation of girls. Among these inspiring women look-alike dolls are Dr. Maya Angelou, Rosa Parks, Eleanor Roosevelt, and Ida B. Wells.
In partnership with the Jane Goodall Institute, Barbie also announced the 2022 Career of the Year Eco-Leadership Team doll set. The set features four roles working to protect the planet and promote sustainability in different ways: Chief Sustainability Officer, Conservation Scientist, Renewable Energy Engineer, and Environmental Advocate. The Barbie Eco-Leadership team dolls are also certified CarbonNeutral and made from recycled ocean-bound plastic. 
Dr. Jane Goodall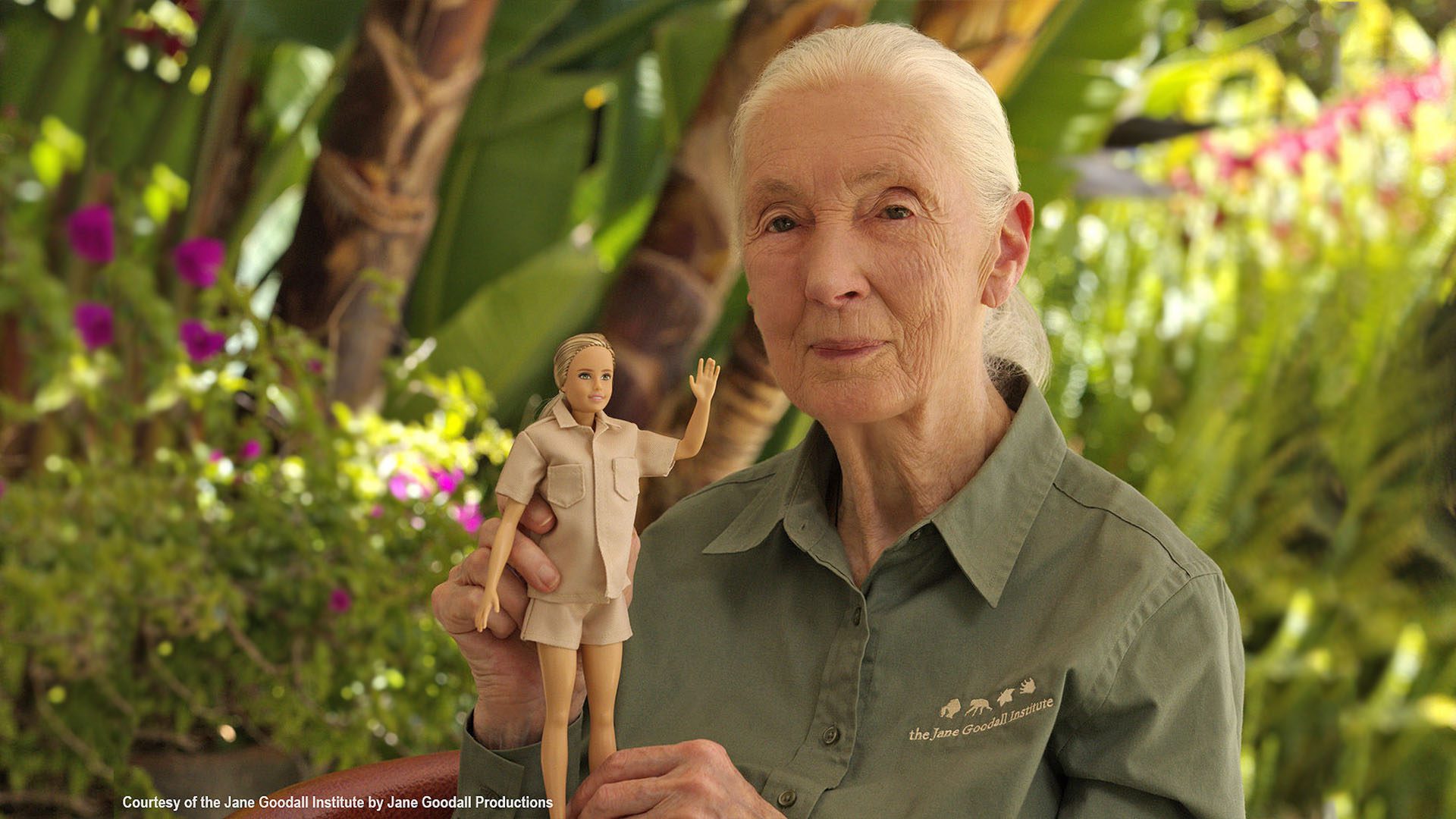 Dr. Goodall, now 88, began her groundbreaking research on chimpanzees in East Africa 62 years ago. Her unorthodox approach to field research consisted of immersing herself in the chimpanzee's habitat and lives to better understand them as individuals with emotions and long-term bonds. She discovered that chimpanzees make and use tools—a trait that was formerly thought to be uniquely human. Dr. Goodall's research completely transformed humans' understanding of chimpanzees, redefining the relationship between humans and animals.
As Dr. Goodall said in a statement, "My entire career, I've wanted to help inspire kids to be curious and explore the world around them…I'm thrilled to partner with Barbie and encourage young children to learn from their environment and feel a sense that they can make a difference."