Every year, many inventions that attempt to make the world more eco-friendly and sustainable are introduced—and 2022 was no different. Check out 7 of the most eco-friendly inventions of 2022 and what they mean for 2023. 
1. Reducing Restaurant Food Waste – Orbisk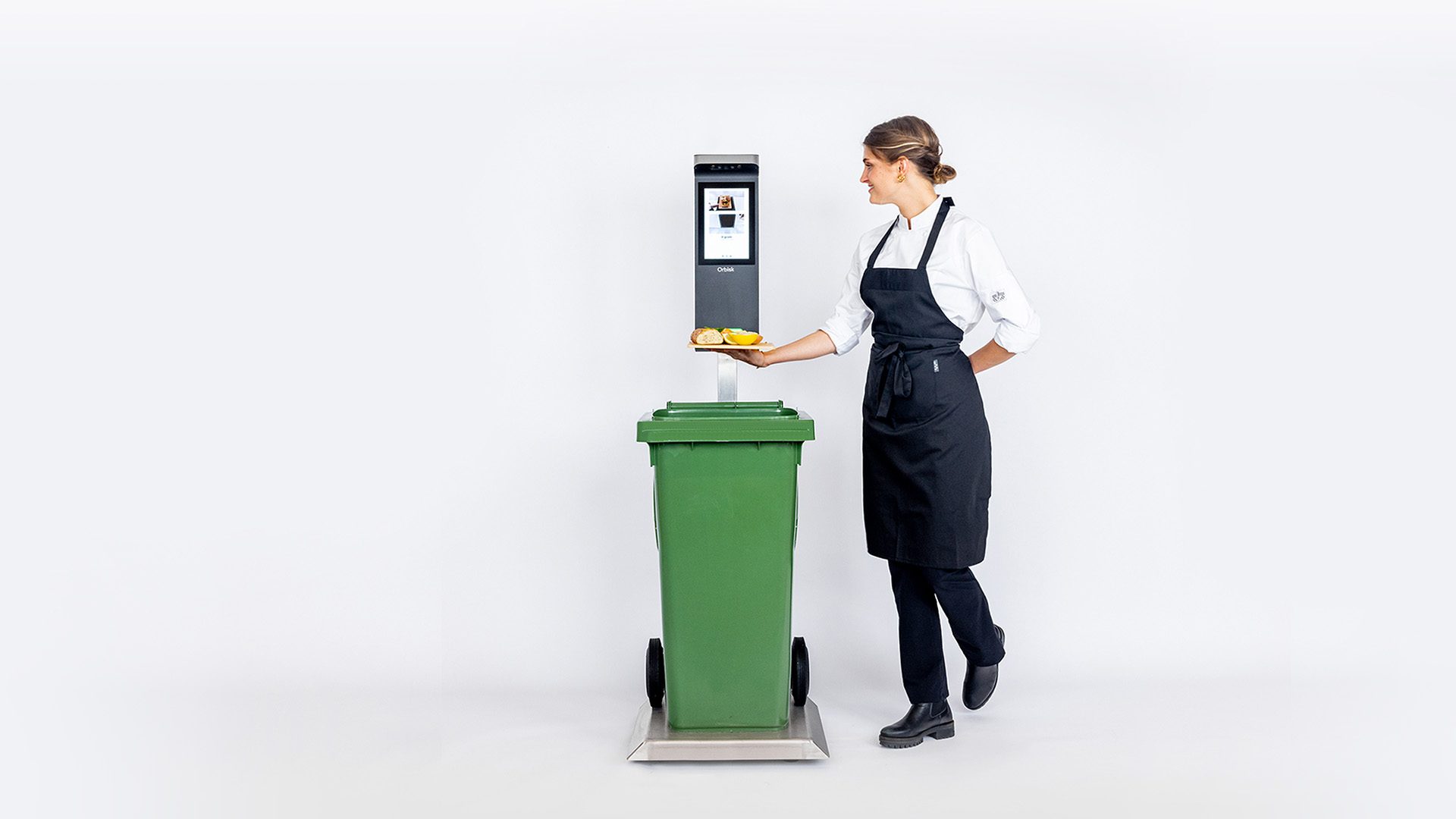 To help professional kitchens reduce their food waste, startup Orbisk's Orbi offers a fully automated food waste monitor. While restaurant workers are throwing away food, Orbi's camera, positioned over the trash can, scans the food that is being tossed. The monitor measures and automatically recognizes what kind of food is thrown away, in what quantity, and at what time of the day. The data collected is accessible in a dashboard that offers restaurants insights to improve their operations, sourcing, and purchasing. 
In 2022, Orbi saved over 337,000 meals, 281,000 liters of water, and 684,000 kilograms of CO2. The food waste monitor has already had a successful 2023—it won the UAE FoodTech Challenge, a global competition that finds technology innovations that are strengthening food security. Orbisk was also involved in the 2023 Consumer Electronics Show to showcase Orbi. The company plans on expanding the product to the United States this year because of the notable food waste U.S. restaurants create. 
2. Reusable Notebook – RocketBook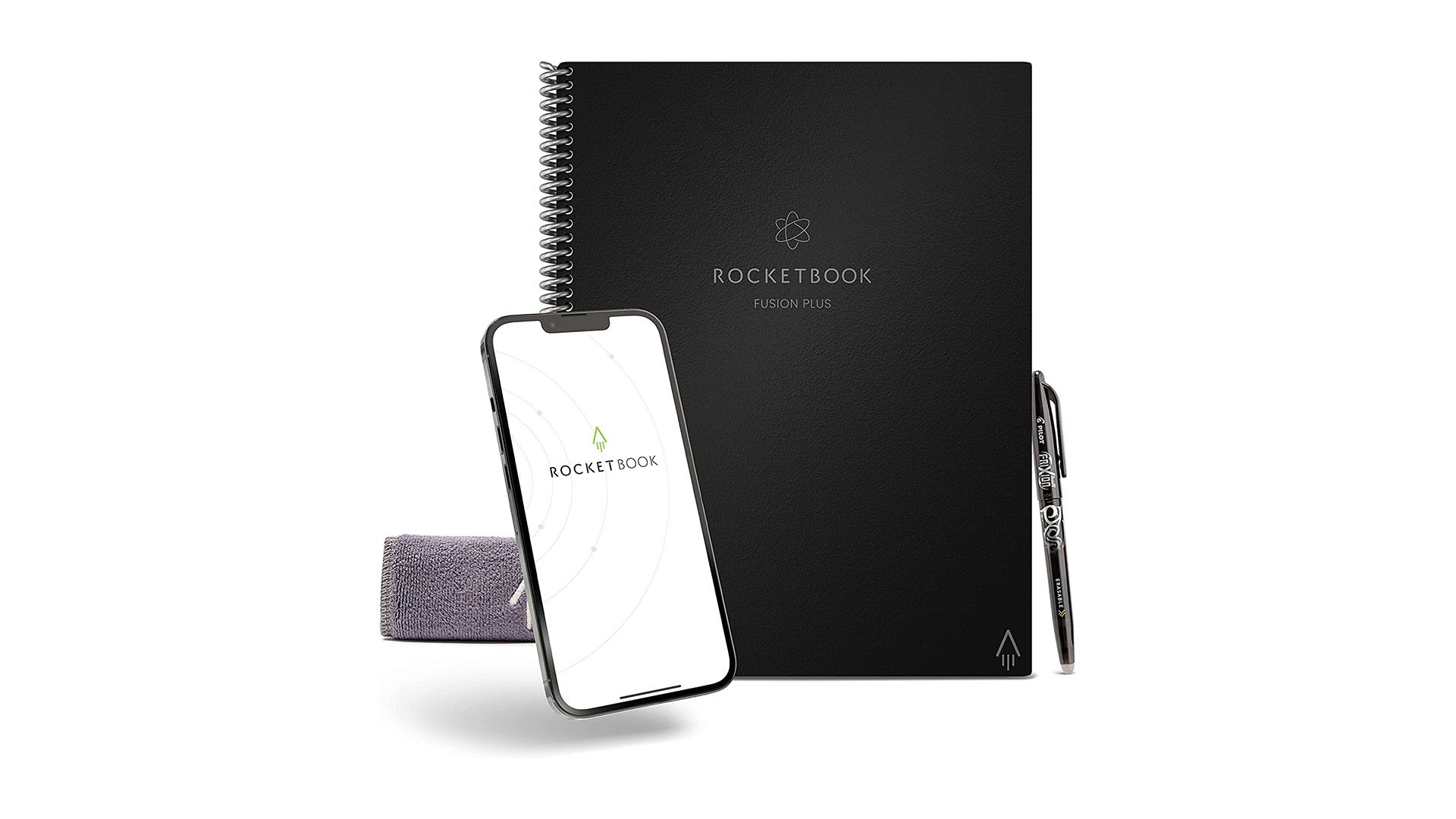 Rocketbook's smart reusable notebooks reduce the vast amount of paper thrown away each year by connecting traditional handwriting surfaces with the cloud. The company's notebooks and planners are reusable and easy to clean, and users can save the pages in the cloud with the Rocketbook app.
RocketBook released five new eco-friendly products in 2022 and has already announced its first new product of 2023—the Fusion Plus Smart Notebook and Planner. The Fusion Plus' 60 pages feature multiple different layouts such as project management, planning, and meeting notes.
3. Direct Air Capture and CO2 Storage Plant – Climeworks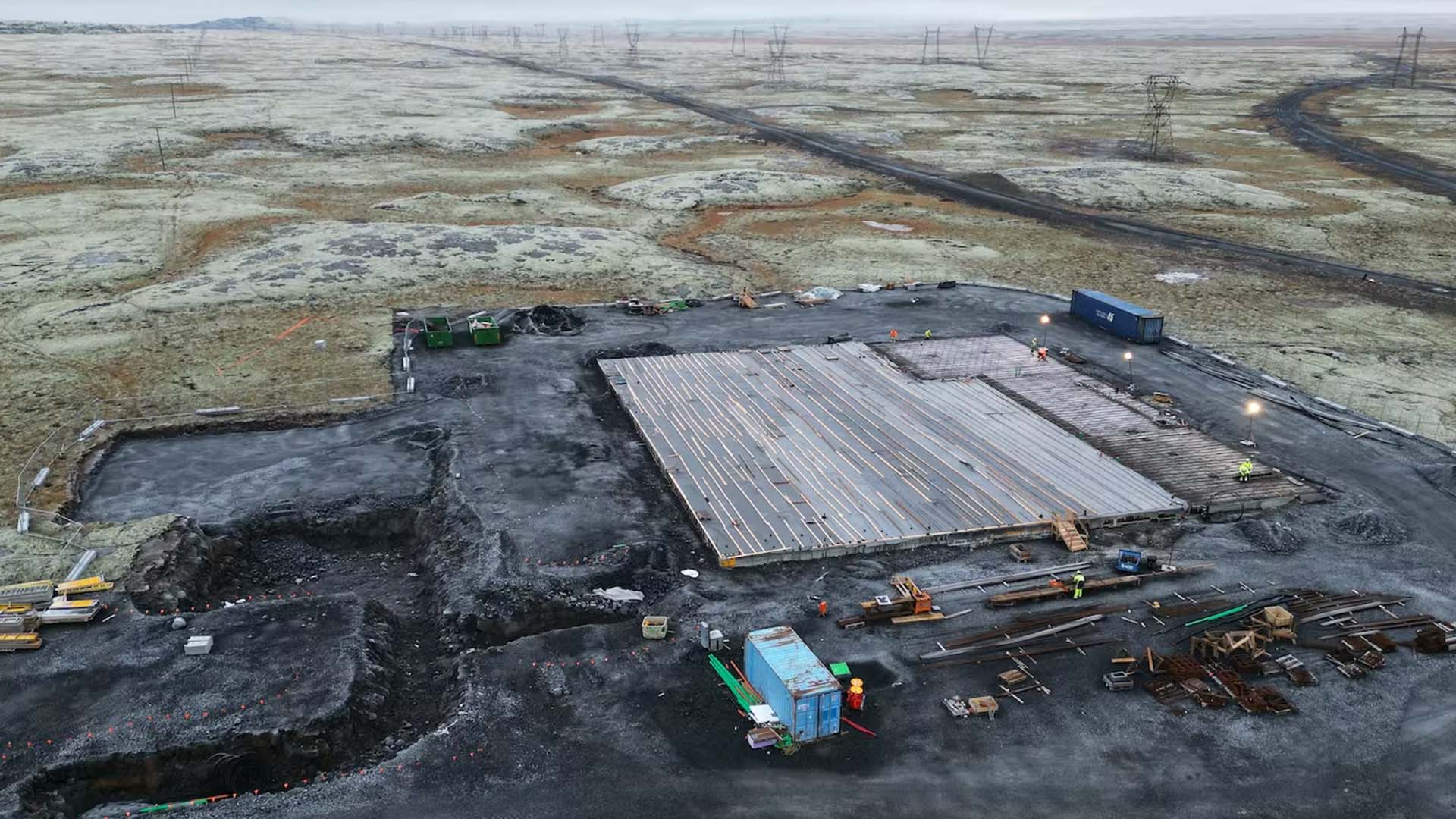 In June of 2022, the Swiss startup Climeworks broke ground for the construction of Mammoth, the world's largest direct air capture and CO2 storage plan. The company's second direct air capture and CO2 storage plant, Mammoth will further expand supply and increase capacity. When construction finishes in 2024, the facility will reportedly be able to remove 36,000 tons of CO2 from the air per year. 
Climeworks' existing plant, Orca, currently captures 4,000 tons of CO2 per year by storing it below ground in basalt rock where it can be mineralized. Rapid underground mineralization is where the CO2 is mixed with water, pumped underground, and then trapped in stone through a natural process that takes less than two years.
4. Mitigating Urban Heat – GAF StreetBond
Named as one of Time's Best Inventions of 2022, the GAF StreetBond reflective pavement coating helps mitigate urban heat islands. Urban heat islands are areas in cities that collect excess heat because of their minimal shady vegetation. They can be 15–20°F hotter than in equivalent vegetated areas and contribute to increased heat-related death or illness in the area.  
GAF StreetBond Invisible Shade solar-reflective coating pavement coatings work to cool these areas by as much as 10°–12°F by reducing heat absorption. In the summer of 2022, for example, the GAF Cool Community project began in Pacoima, one of the hottest neighborhoods in Los Angeles. About a million square feet of streets, basketball courts, parking lots, and more in Pacoima were coated with StreetBond solar-reflective epoxy acrylic. Sensors, satellite technology, and drones are tracking the pavement and air temperatures throughout the year, but residents have already observed a noticeable drop in temperature. The project will be officially completed in the summer of 2023.
5. Sustainable Backpacks – Targus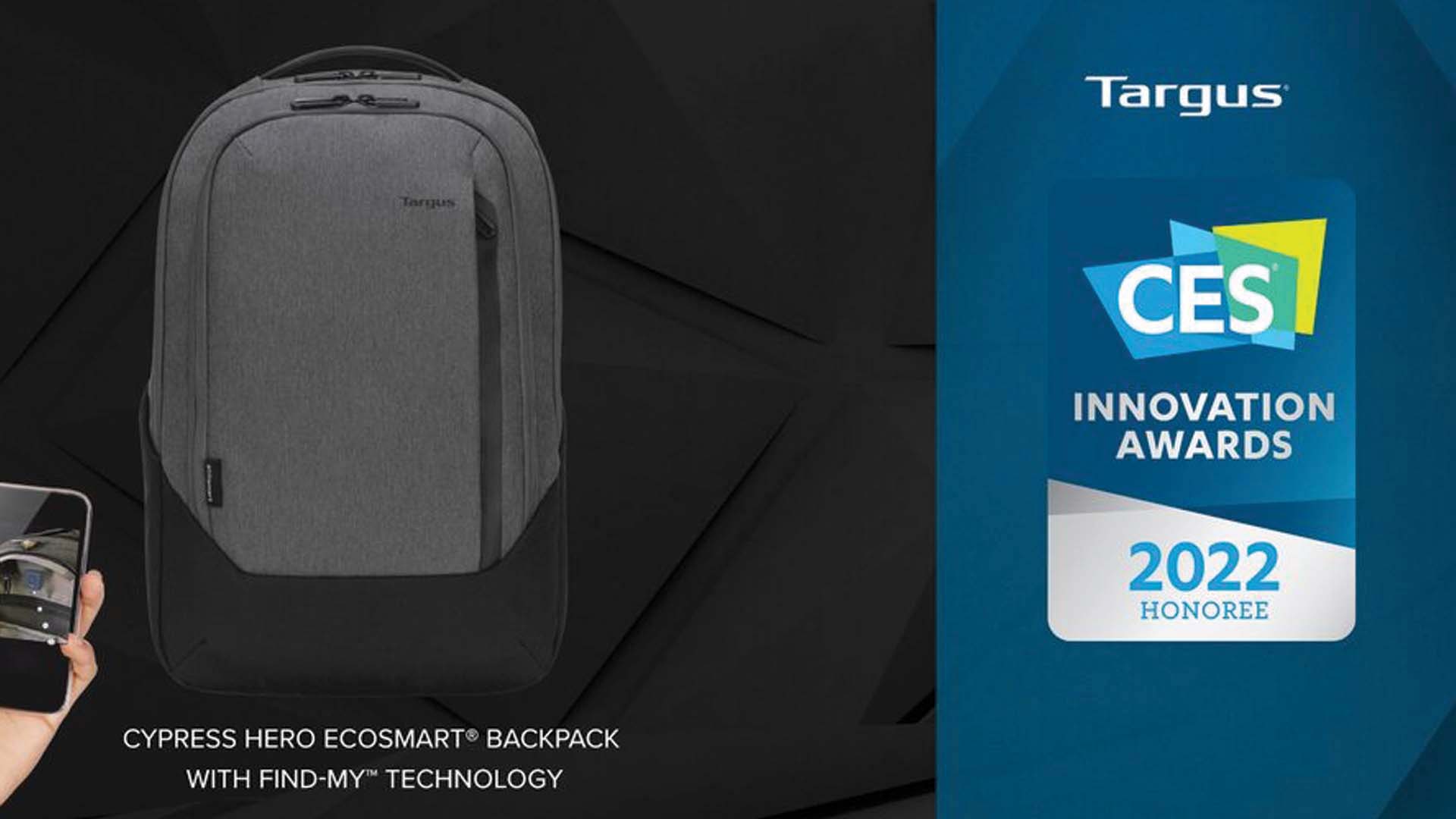 In 2022, laptop and computing accessory brand Targus introduced the Cypress Hero Backpack with EcoSmart—its new bag with built-in location tracking. By using Apple Find My Technology, the Cypress Hero Backpack can be located anywhere. What makes this backpack one of the most eco-friendly inventions of 2022 is the fact that each pack is made from 26 plastic bottles. According to Targus, the bottles were "…shredded into small flakes, re-polymerized into plastic chips, and heated and spun into yarn that was stitched, and sewn into the fabric of this EcoSmart bag."
In 2023, Targus is expanding its EcoSmart Collection. For example, the Zero-Waste Backpack, arriving in Q2, is made from 20 recycled plastic bottles and is fully recyclable. Additionally, the Energy Harvesting ecoSmart Keyboard uses ultra-low-power Bluetooth® technology to reduce power consumption and extend battery life. 
6. Airless Tires – SMART Tire Company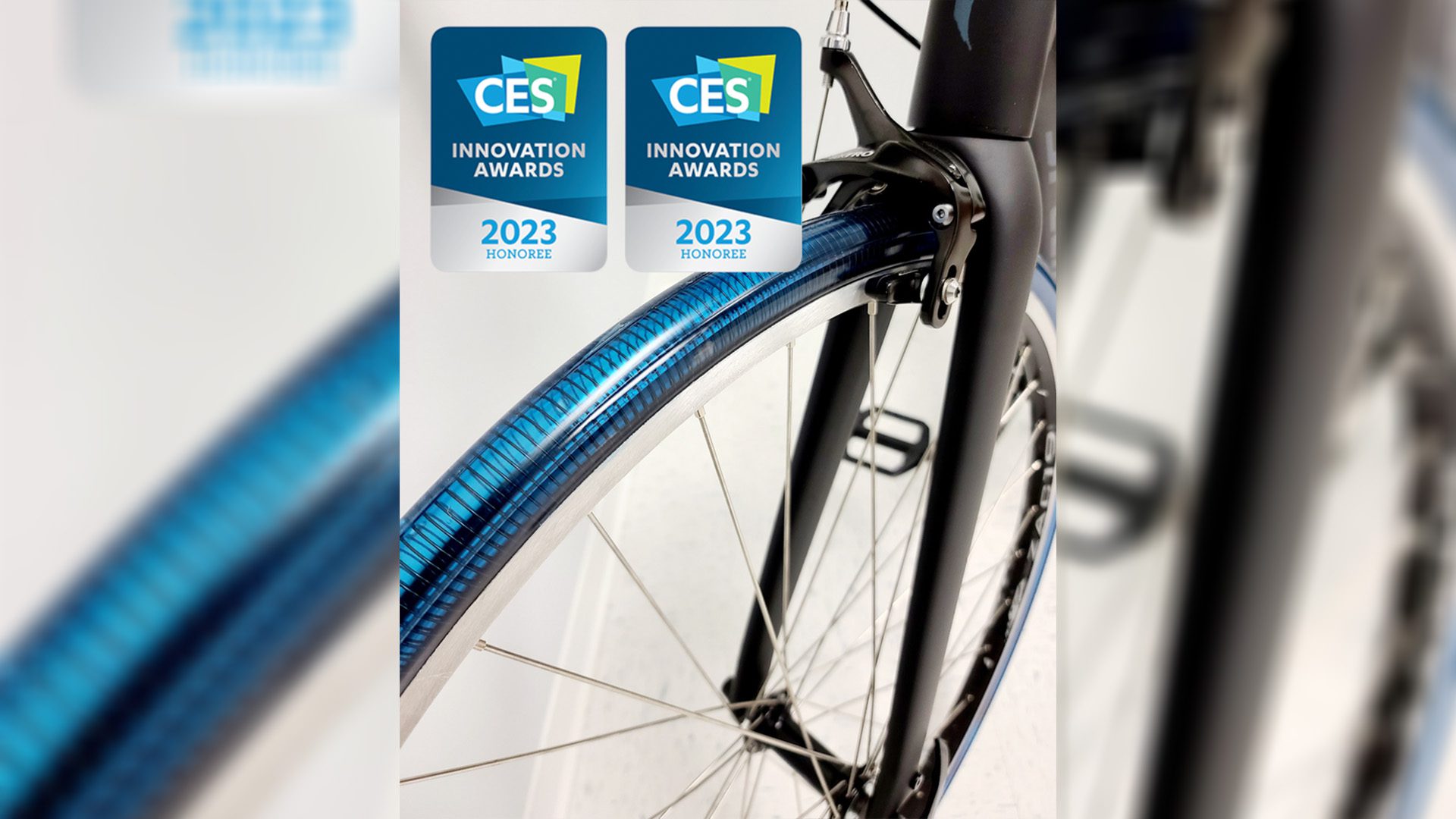 In 2022, one year after first previewing the METL airless bike tires, the SMART Tire Company unveiled its new prototype. The updated tires are cheaper to produce, easier to manufacture, and increased retread capability. These sustainable airless tires are created in partnership with NASA and use the same shape memory alloys that are used on NASA's lunar and Mars missions. They require no air pressure, can last the lifetime of a bike with no flat tires, and greatly reduce landfill waste.  
The SMART Tire Company is gearing up for a big 2023. According to the CEO Earl Cole, "The METL tire has exceeded all of our expectations and we're on track for a 2023 launch. Our biggest challenges from Day 1 were cost and manufacturability. Now it's all about testing and retesting to ensure we deliver the dream: the ultimate high-performance airless tire."
7. Climate-Positive Textile – Spinnova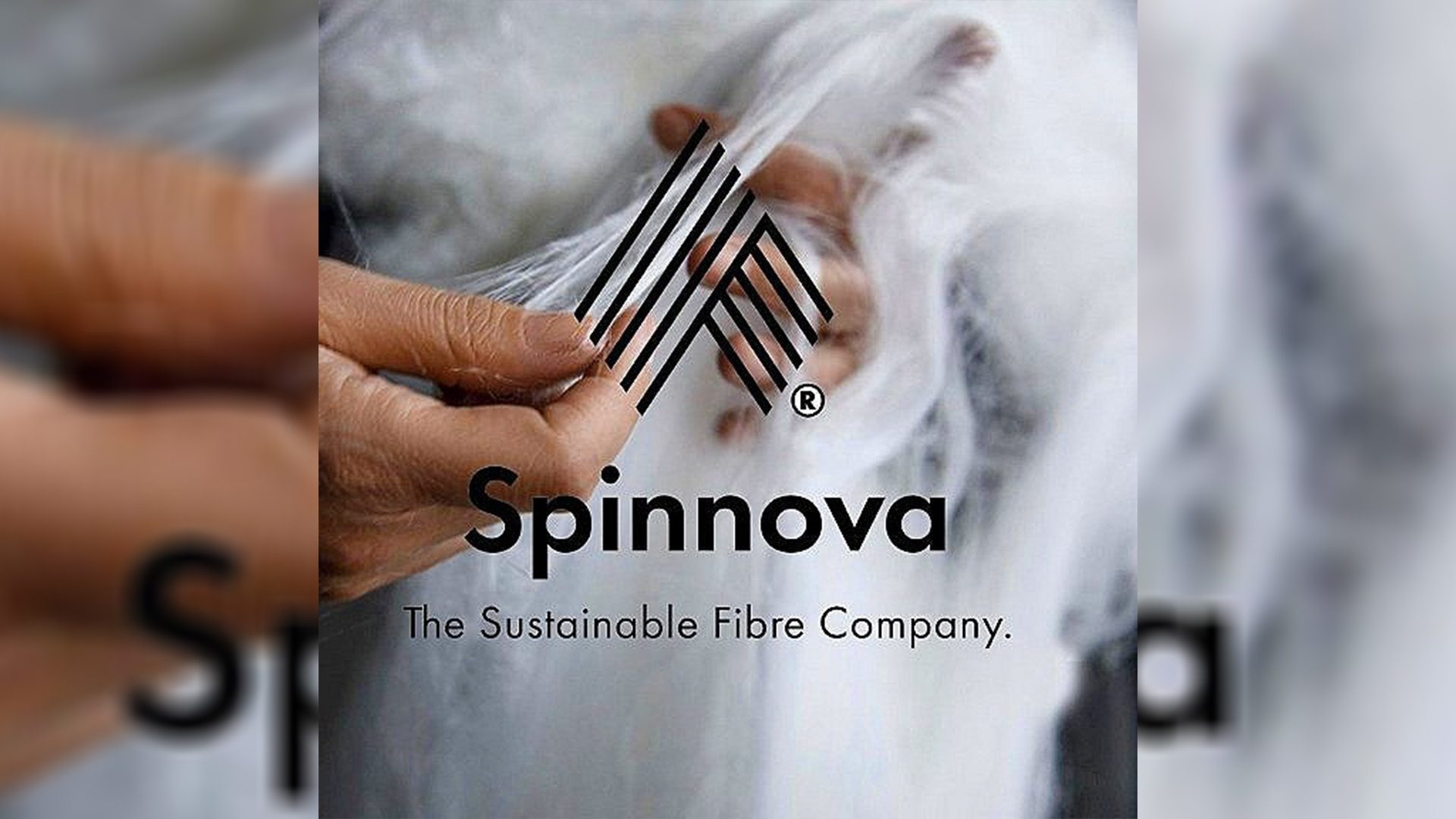 SPINNOVA transforms cellulose from sustainably-sourced raw wood pulp into ready-to-spin fibers for clothing items. According to the company of the same name, the material produces 65 percent fewer CO2 emissions and uses 99 percent less water than cotton production. It is also 100 percent recyclable and contains no microplastics. 
In 2022, SPINNOVA released a hoodie with adidas called TERREX HS1. About 30 percent of the hoodie's fabric comes from wood-based Spinnova fiber, and it is made without dyeing or bleaching chemicals. Building upon the successes of last year, Spinnova's first commercial-scale factory in Finland is expected to be completed in 2023.
Check out 9 innovative products coming out in 2023 and the 2023 technology outlook. 
As an Amazon Associate, Tomorrow's World Today may earn from qualifying purchases linked in this post.