On Earth Day (Friday, April 22), Lululemon debuted its Like New program, a trade-in and resale option for gently used leggings, tops, and jackets. The program was first tested with California and Texas customers starting in May 2021; it is now available nationally. 
With Like New, customers can trade in their previously worn Lululemon items online or in stores in exchange for store credit. Tank tops, shirts, shorts, and shorts result in $5 credit; hoodies, sweatshirts, sweaters, pants, crops, leggings, dresses, and bags result in $10 credit; outerwear results in $25 credit. If the items are not accepted by the store, customers can opt to have their items recycled with Debrand, an industry leader that recycles apparel to be used as home insulation, stuffing for mattresses, furniture, cars, and even in sporting equipment like boxing gloves and punching bags.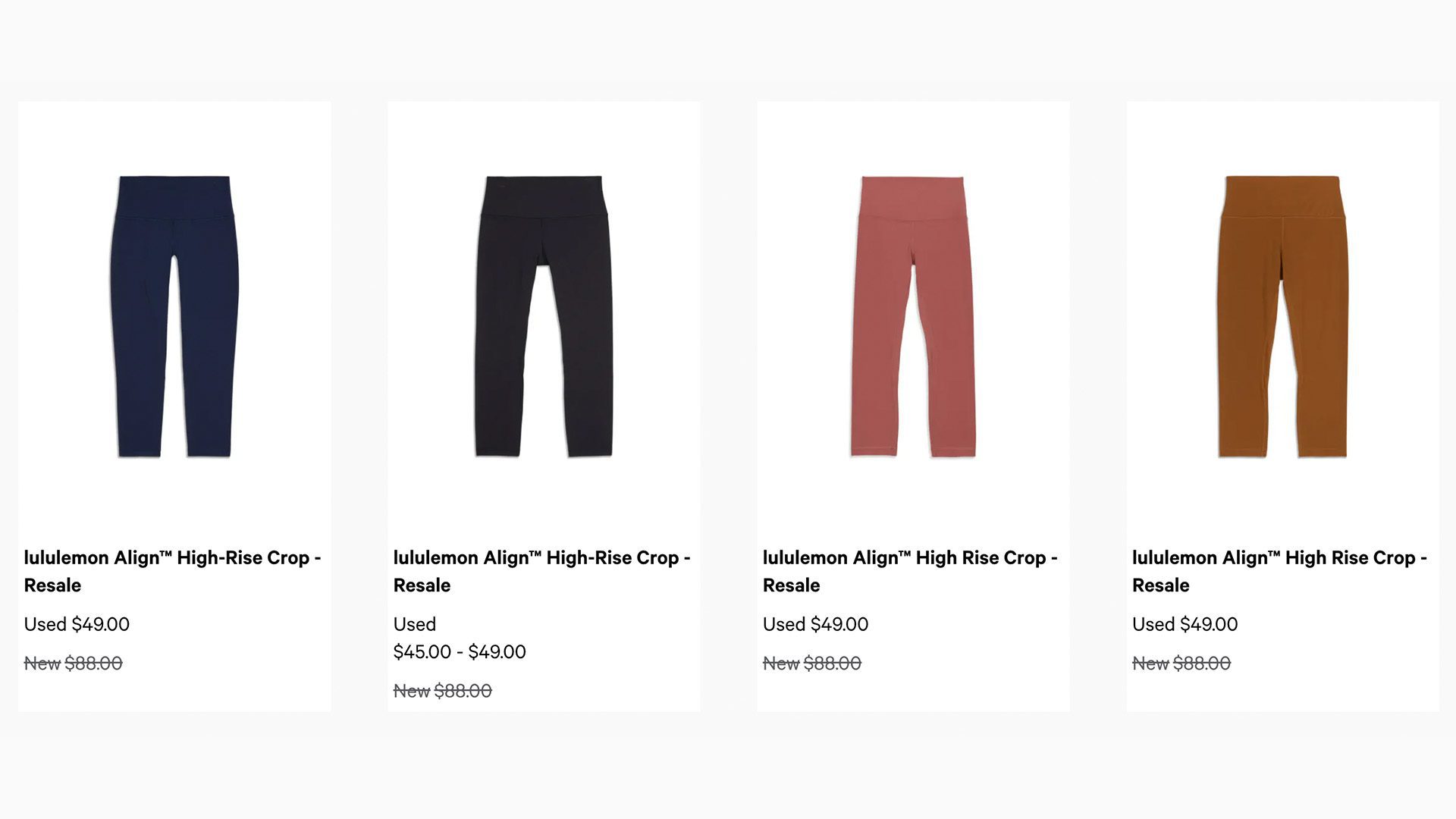 Customers can also buy from a selection of used items on the Like New website for more affordable prices. For example, one used women's "All Yours" cropped hoodie is listed at $49, down from its new $108 price tag. The popular men's ABC slim-fit pants cost $65 to $75 at resale, down from $128.
The secondhand merchandise is currently only sold online. However, the possibility of a future brick-and-mortar resale section is not yet ruled out by Lululemon's Senior Vice President of Global Guest Innovation, Maureen Erickson.
Sustainability
The Like New program is a step forward in reducing the number of clothes thrown away this year. The environmental cost of discarding clothes is huge—85 percent of the textiles in the U.S. are dumped into landfills or burned, with the average American throwing away about 82 pounds of clothes each year. Additionally, if everyone bought one item used instead of new this year, it would save the equivalent of 18,700 dump trucks full of waste, the water of 1.25 billion showers, and the carbon equivalent of planting 66 million trees. 
Further adding to the environment, 100 percent of the Like New profits will be reinvested into the company's sustainability initiatives, including circular product design, renew and recycle programs, and store environmental programs. This aligns with Lululemon's 2020 announcement of several sustainability goals such as making 100 percent of its products with sustainable materials and end-of-use solutions by 2030.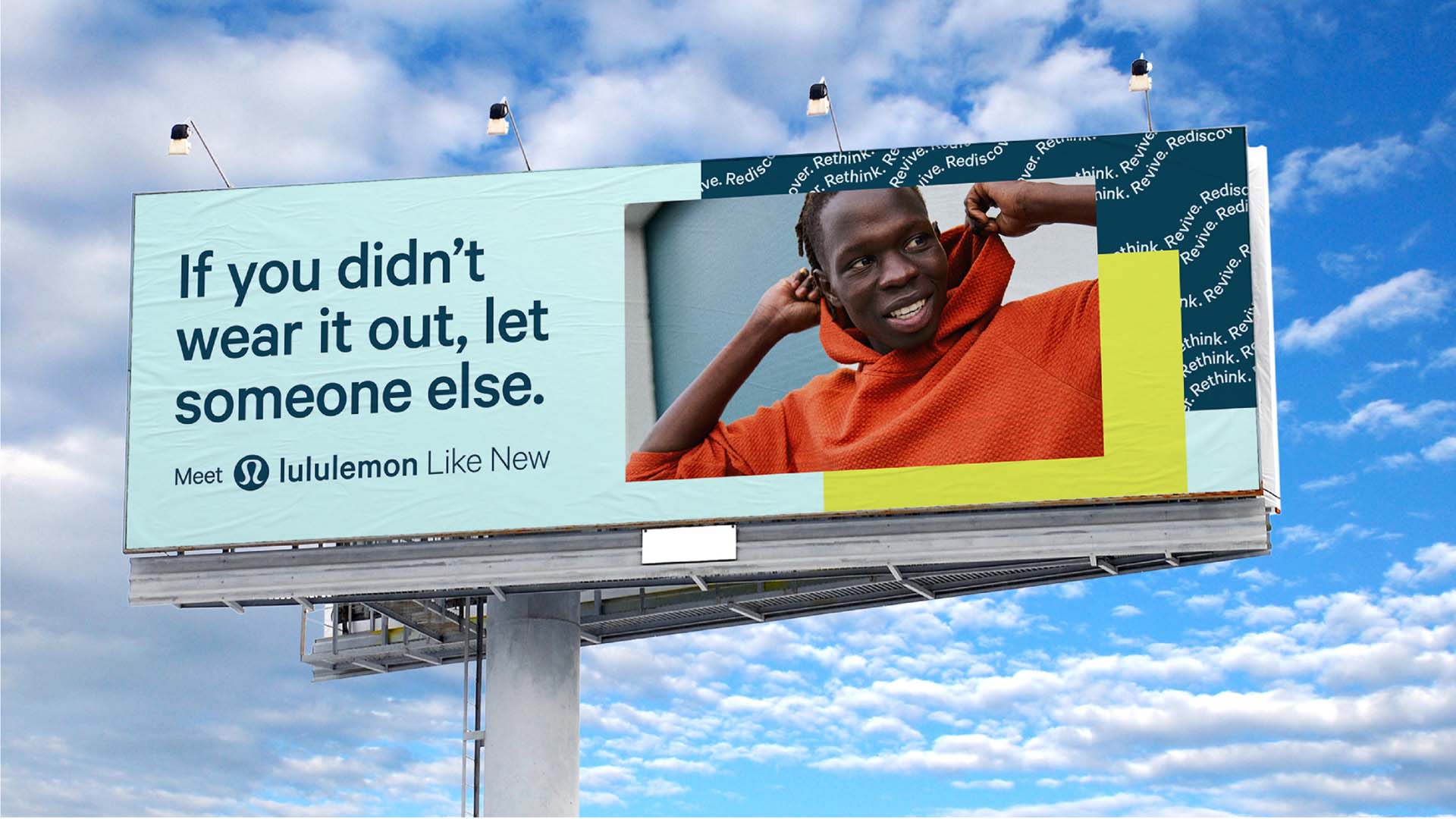 Resale Market
Lululemon's Like New program enters a growing market for used clothing and other items. In 2015, the resale market stood at about $1 billion. In 2021, that market was estimated at $15 billion in 2021, and it is expected to more than triple to $47 billion by 2025.
Other companies have already taken advantage of this shifting market. For example, Levi Strauss & Co. has a jean buyback program called SecondHand and Nike now accepts gently worn sneakers that are cleaned and resold in select stores at a reduced price. Gap, Macy's, Target, Nordstrom, and other retailers have also partnered with second-hand marketplaces like ThredUp to encourage customers to send in used items and thrift for themselves.