From an annular solar eclipse to an asteroid flyby, there are many space and astronomical events to look forward to this fall. Here are 7 exciting things happening in space in the fall of 2023. 
1. Return of OSIRIS-REx (September 24)
On September 24, the sample return capsule OSIRIS-REx will enter Earth's atmosphere, cross the Western U.S., deploy its parachute, and touch down at the Utah Test and Training Range. Launched in September 2016, OSIRIS-REx was the first NASA mission to collect samples from an asteroid. Scientists hope the dust and pebbles OSIRIS-REX gathered from the surface of the asteroid Bennu will provide insights into the formation of the early solar system, as well as how asteroids could impact Earth in the future.
2. Psyche Mission Launch (October 5)
NASA's Psyche mission is scheduled to launch on October 5, with the Psyche spacecraft arriving at the iron-rich asteroid 16 Psyche in August 2029. The asteroid is thought to be the core of an object that failed to form a planet from the earliest days of the solar system. By studying its composition, mass distribution, magnetic field, and more, scientists hope to learn more about how rocky planets may have formed. 
3. Annular Solar Eclipse (October 14)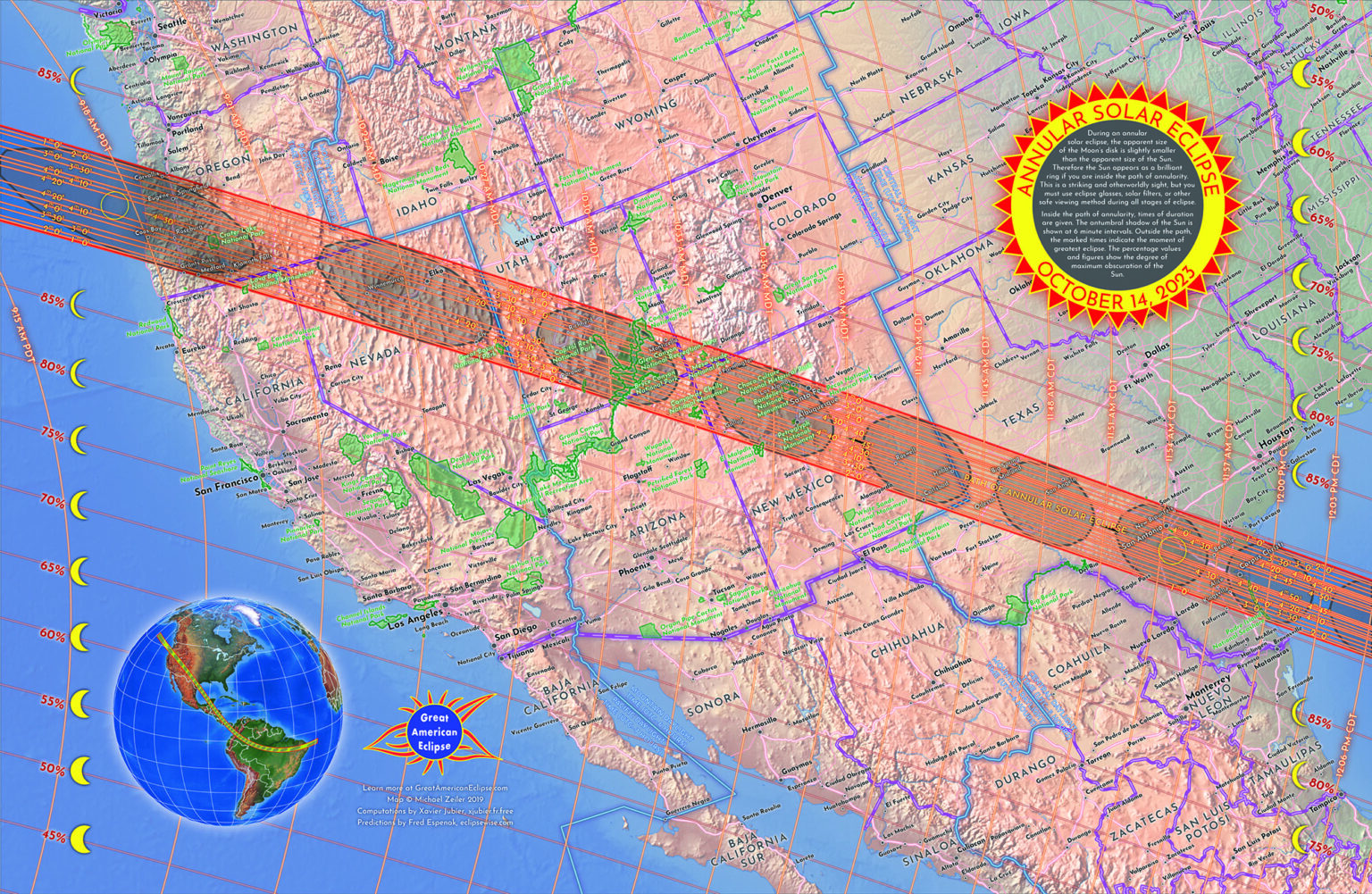 On October 14, there will be an almost-total eclipse. An annular solar eclipse occurs when the Moon is slightly too far away from the Earth to completely cover the Sun. The result is a ring of light around the darkened moon, creating a "ring of fire" effect in the sky. The eclipse begins over central Oregon at 9:14 a.m. PT and ends at sunset in Brazil. A partial eclipse will be visible throughout much of North and South America.
4. NASA's Atmospheric Waves Experiment Launch (November 1)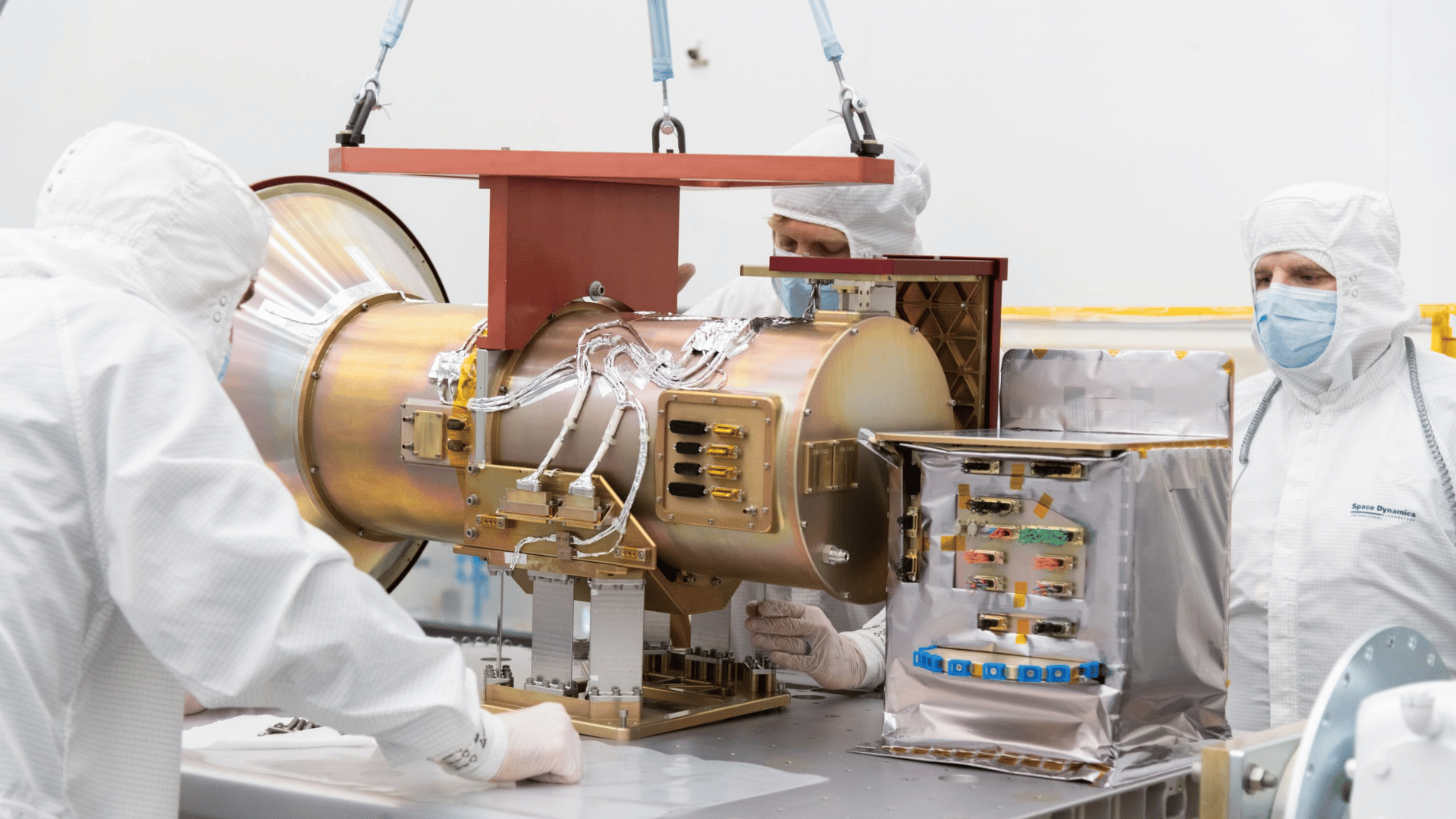 NASA's Atmospheric Waves Experiment (AWE) is set to launch on November 1. The two-year mission will study atmospheric gravity waves to better understand how they transport energy into Earth's upper atmosphere and affect space weather. To do so, AWE will remotely measure a broad range of sizes and speeds of gravity waves as they travel through the atmosphere. 
5. Lucy Spacecraft to Fly By Dinkinesh Asteroid (November 1)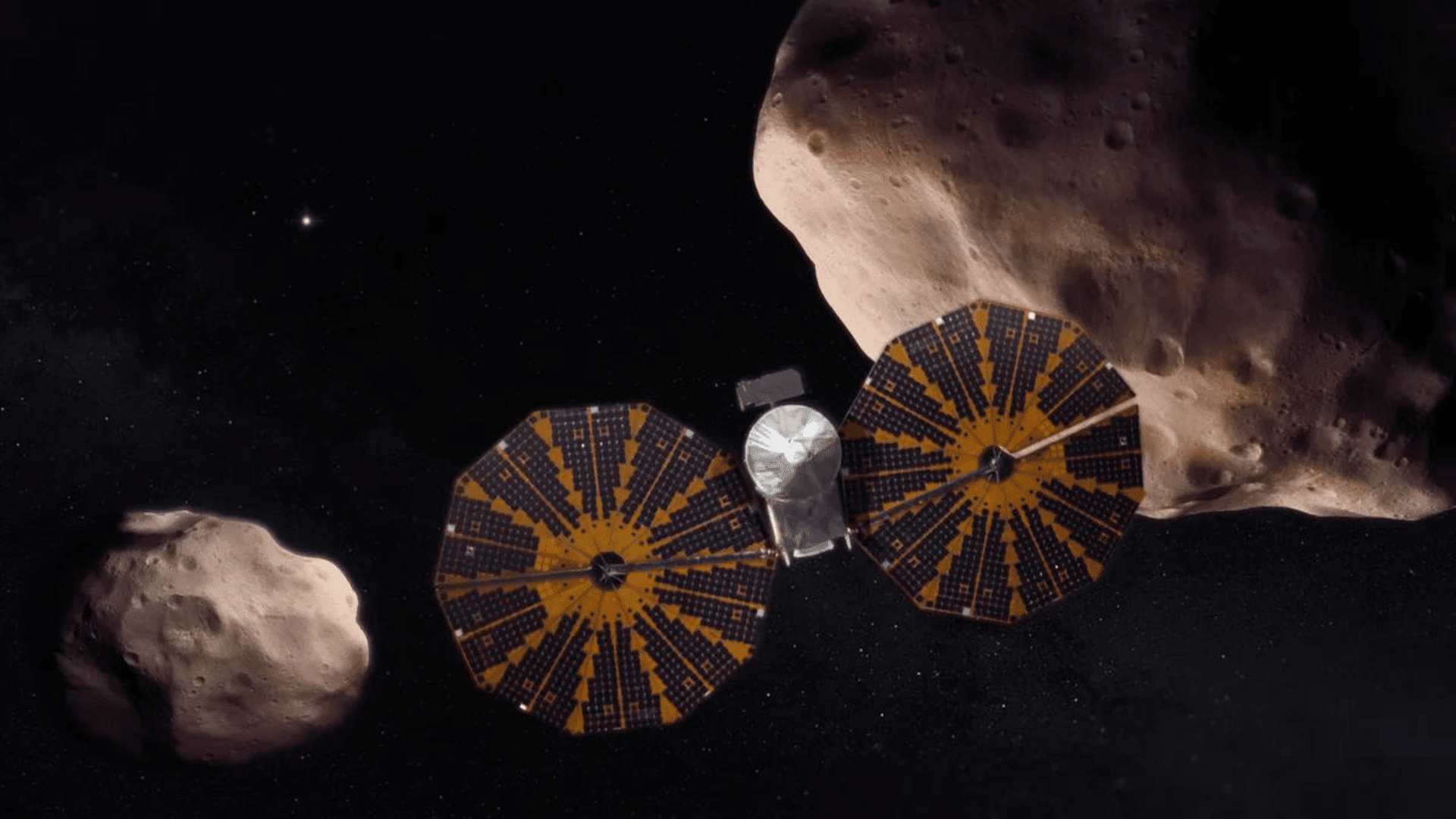 This November, NASA's asteroid-hopping Lucy spacecraft is expected to do a fly-by of the tiny asteroid Dinkinesh. The spacecraft will pass this half-mile-wide asteroid at a distance of 265 miles while traveling at around 10,000 miles per hour relative to the asteroid. The visit will serve as an important test flight for Lucy, and it will also reveal important information about the asteroid, which is the smallest main asteroid belt object ever explored by a space probe. 
6. Geminid Meteor Shower (December 13-14)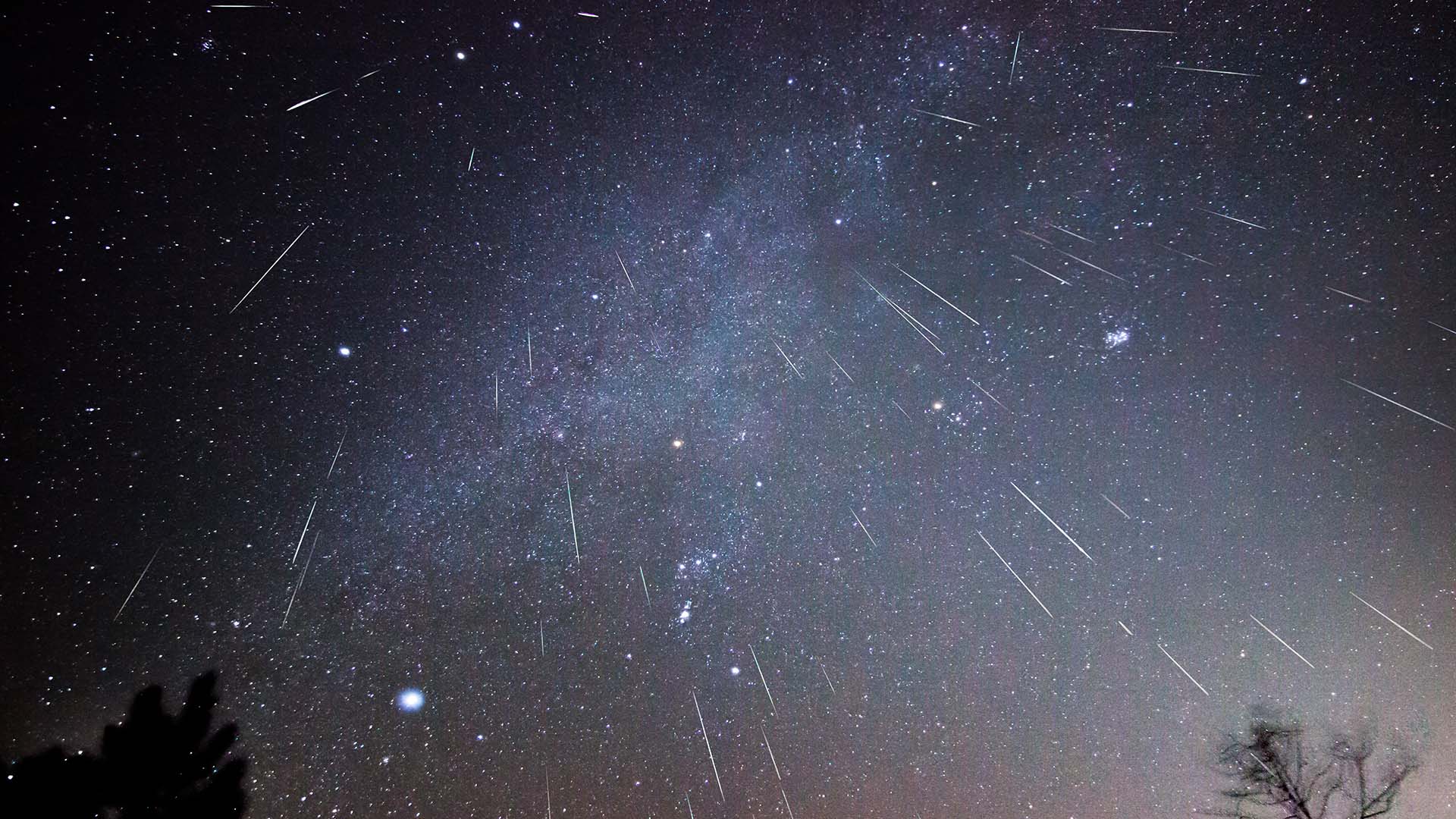 The Geminid Meteor Shower could produce up to 120 meteors per hour, with the predicted peak falling in the early hours of December 14. The Geminids, considered to be one of the best meteor showers each year, are produced by debris left behind by an asteroid known as 3200 Phaethon. The meteors will radiate from the constellation Gemini, but they can appear anywhere in the sky. 
7. India's First Uncrewed Test of its Gaganyaan Spacecraft (End of 2023)
Chandrayaan-3 Mission:
'India🇮🇳,
I reached my destination
and you too!'
: Chandrayaan-3

Chandrayaan-3 has successfully
soft-landed on the moon 🌖!.

Congratulations, India🇮🇳!#Chandrayaan_3#Ch3

— ISRO (@isro) August 23, 2023
The Indian Space Research Organization (ISRO) has successfully launched spacecraft to the moon and Mars but has not yet sent its astronauts (known as vyomanauts) to space. Before it can send people to orbit, the organization needs to conduct two uncrewed test flights of its Gaganyaan spacecraft. The first of which will occur sometime in late 2023.