Calling all fourth graders and their families! Did you know you can earn a free pass to explore America's national parks and federal lands and waters with your family and friends?
How it Works
Thanks to the Every Kid Outdoors organization, all U.S fourth-graders and their family members have free access to over 2,000 federal lands and water to discover the country's wildlife, resources, and history. To obtain a pass, students must visit the Every Kid Outdoors website, complete a short educational activity, and print a paper voucher to bring to their chosen location.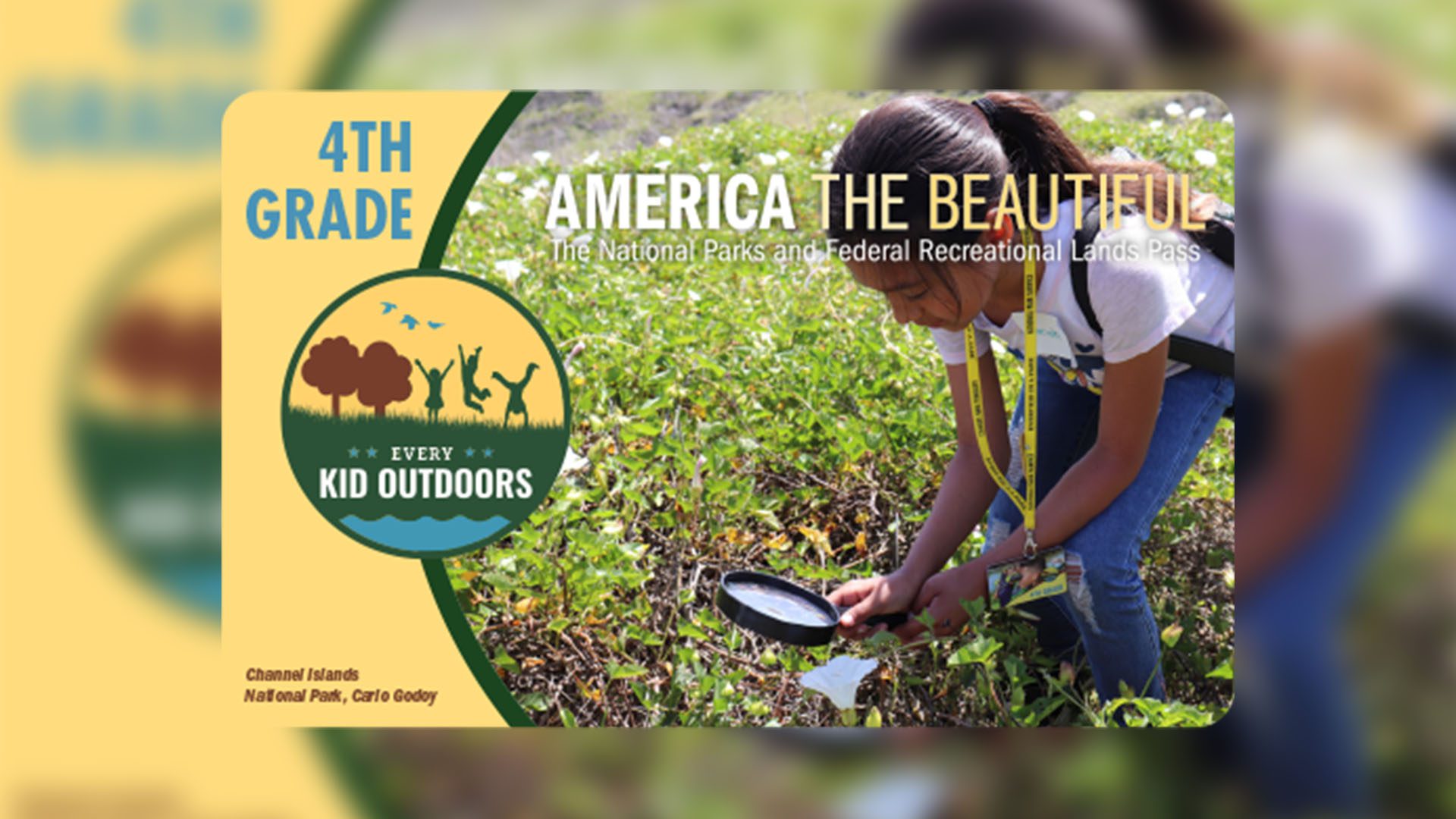 The paper voucher can be exchanged for a more durable plastic pass at certain federal lands or water sites. The pass can be used as many times as you want in the students' fourth-grade year, which is good from September 1 until the following August 31. 
The pass is valid for all friends and family traveling in the same vehicle as the fourth-grader. If the site charges per person, the pass accommodates the fourth-grader and up to three accompanying adults. 
Program History & Features
Every Kids Outdoors launched in 2015 (under the name Every Kid in a Park) to welcome a new generation of kids to the outdoors. According to the program's website, research shows that kids from ages nine to 11 are beginning to learn about the world around them, are open to new ideas, and are likely to connect with nature. 
In the first two years of the program, over 2 million kids downloaded the pass, and more than $5 million in private investments were leveraged to support transportation and other costs for low-income kids. In 2019, Congress authorized the program for seven years with the Every Kid Outdoors Act of 2019, which also changed the program's name. As a result of park closures from the COVID-19 pandemic, the Department of Interior extended the 2019-2020 fourth graders into the 2020-2021 season. 
Participating agencies include the U.S. Bureau of Land Management, U.S. Bureau of Reclamation, National Oceanic and Atmospheric Administration, National Park Service, U.S. Fish and Wildlife Service, U.S. Forest Service, and the U.S. Army Corps of Engineers.
From the Grand Canyon to the Florida Keys to the St. Louis Arch, some of America's most spectacular sights are free with the Every Kid Outdoors pass. For some ideas on where to use the pass, check out our picks for the best national parks in the country!