You don't think about your water pipes until you have a reason to. Some people and towns know this better than others, with their old water pipes leaking and breaking. As a result, many towns have switched to ductile iron pipes in 2021. These pipes are more durable and last much longer than steel, cast iron, and PVC pipes. Even better, they are made out of 90% recycled material!
Portland, Oregon
Portland's Water Bureau broke a record for new pipe installation in the fiscal year 2020-2021 by proactively replacing 31,700 feet of pipe. The cast-iron pipes that Portland's water system was built on are around 125 years old and are beginning to crack and rust. 
Currently, Portland has 150 to 200 water main breaks every year—a relatively low number compared to jurisdictions around the country. However, the Water Bureau wants to get ahead of potential water failures and plans on replacing the cast iron pipe with ductile iron pipes over the next 20 years. The ductile iron pipes should last at least 250 years with Portland's soil conditions. 
Ocean City, NJ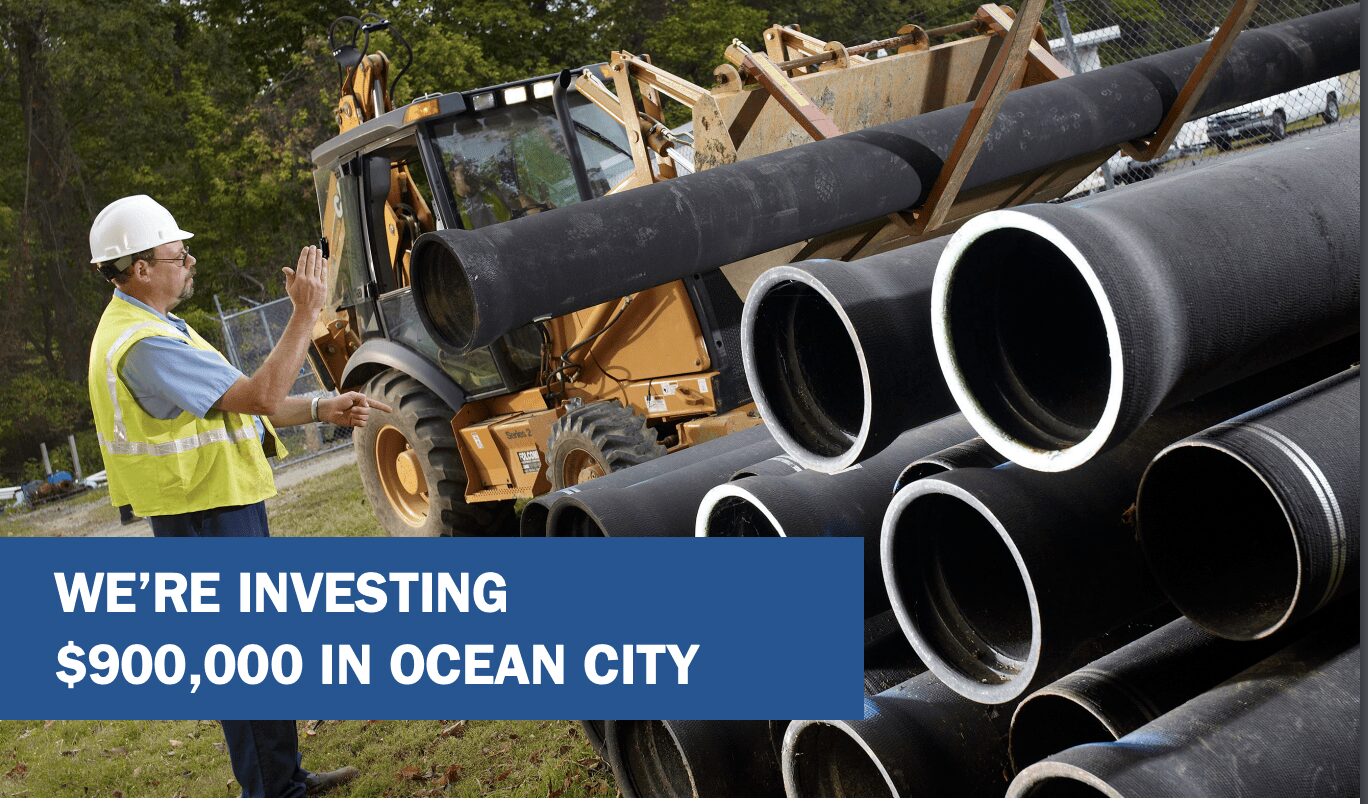 Another town that replaced its cast-iron pipes in 2021 is Ocean City, New Jersey. These 6-inch cast iron pipes were installed in the 1910s and have reached the end of their useful life. In November of 2021, 3,300 feet of these pipes began to be replaced with new 8- and 12-inch ductile iron pipe.
According to the New Jersey American Water, the pipe replacement, alongside the six fire hydrants and 80 utility service lines along the pipeline route that plan on being replaced, will advance water service reliability. Additionally, it will increase water flows for household consumption and fire protection.
Troy, NY
Troy is replacing water mains that have been in the ground for more than a century. The people in the town know firsthand how important a strong pipe is; in January 2016, a 110-year-old steel pipe in their town cracked. Its damage and replacement cost $2.7 million, and eight million gallons of water spilled into part of the city, shutting down the water supply for surrounding communities. 
In 2021, Troy chose U.S. Pipe's ductile iron pipe with a metallic zinc coating for their new pipe. These pipes will last upwards of 200 years. Metallic zinc provides extra external corrosion protection of the ductile iron pipe, and it protects millions of feet of ductile iron pipes since it became available in 1958.
Prescott, AZ
After years of multiple costly water breaks, the City of Prescott in Arizona decided to eliminate Polyvinyl Chloride (PVC) as a material for new water mains. Prescott began using PVC pipes in 1985, and pipes experienced notable failures within just 10 years of their installation. To date, the city has spent more than $4 million replacing about 14,700 linear feet of broken PVC pipes. Additionally, a cast-iron water main broke in early 2021 after being in the ground for just 50 years. 
In order to prevent future water pipe issues, Prescott began switching to ductile iron pipes in 2021. The town knows that they have a much longer lifespan than PVC and cast iron pipes, and believe that this switch will make Prescott's water mains much less vulnerable to future water mains.
Delray Beach, Florida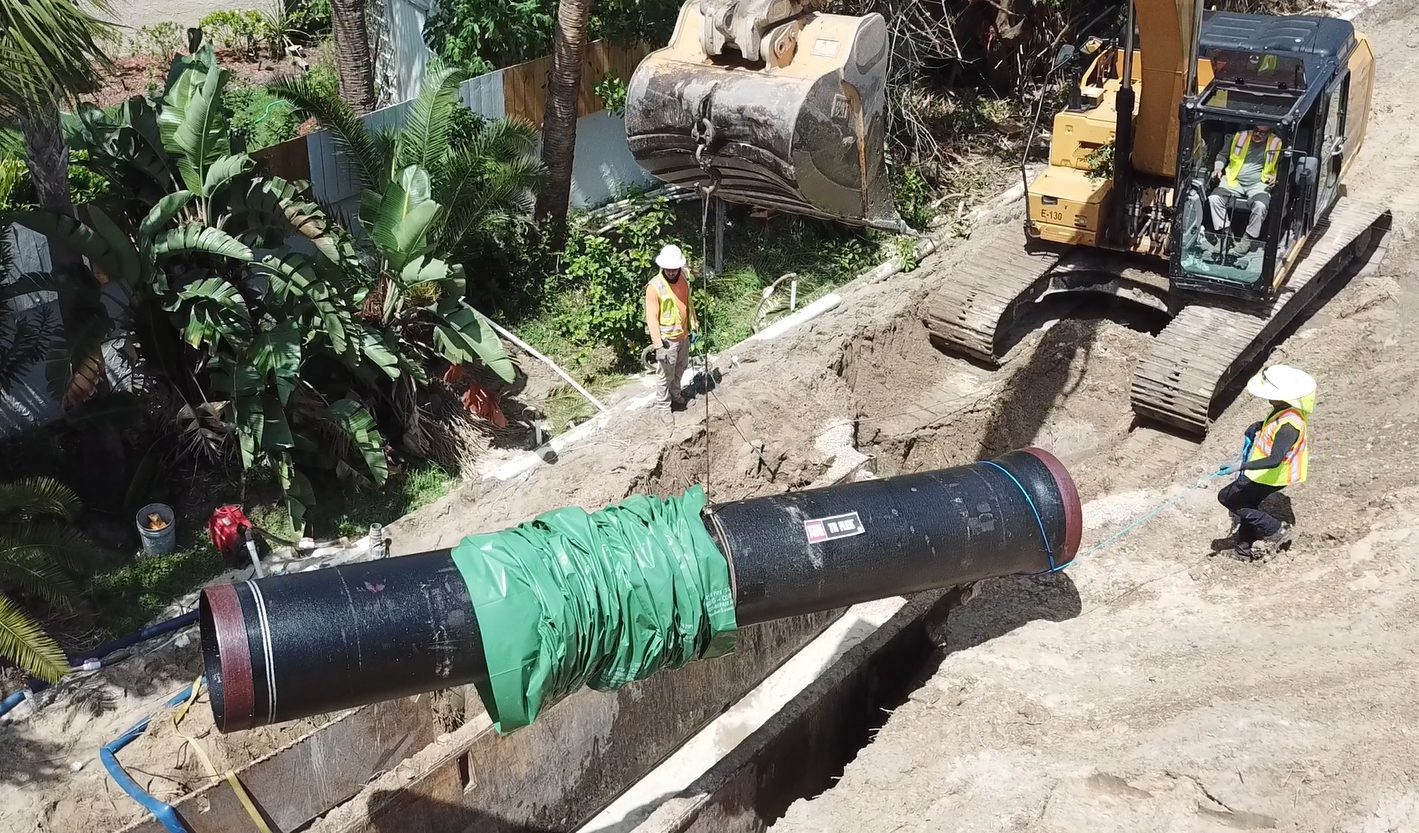 For the past 25 years, raw sewage has spilled into the intracoastal waterway in Florida due to pipe failures from the town's High Density Polyethylene (HDPE) pipes which were installed in the 1980s. For years the residents endured disruptions to their neighborhood due to failures and leaks from the HDPE pipe, causing raw sewage to spill into the local waterways, resident's yards, and roads.
In 2007, the County replaced the HDPE pipes with PVC pipe.  Unfortunately, the PVC also broke numerous times, again resulting in raw sewage leaking into the Intracoastal Waterway. Frustrated by the long history of breaks, in 2021, the County decided to replace the line with the strongest pipe material available: ductile iron pipe. Ductile iron is 13 times stronger than PVC.
To watch ductile iron pipe be made and installed, stream Tomorrow's World Today's presentation of "Pipe Dreams" on SCIGo and Discovery GO!